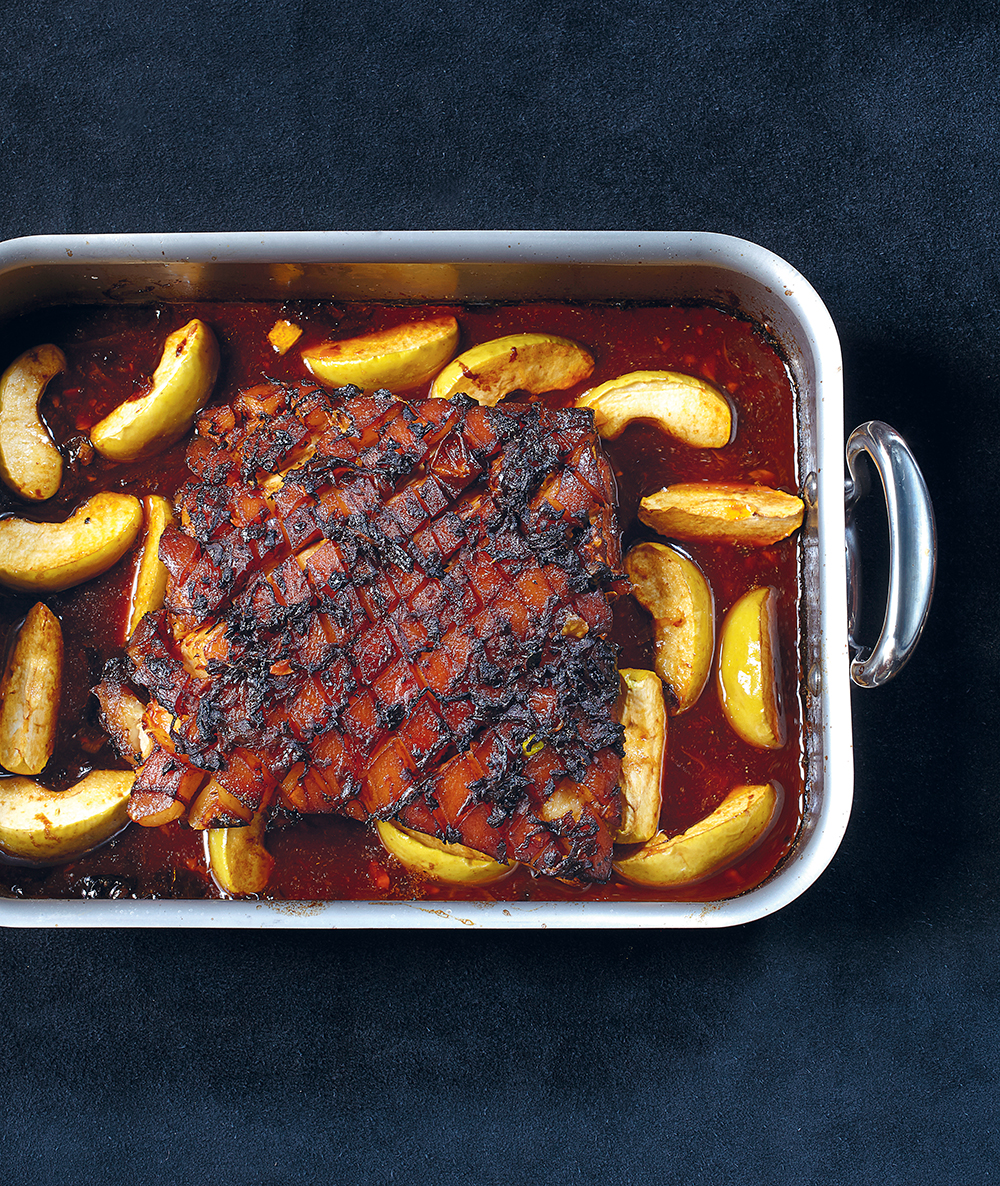 "This simple cookbook is for my friends who don't know how to cook," says Stéphane Reynaud of his book, One Knife One Pot One Dish, published by Murdoch Books.
Subtitled Simple French Cooking At Home, the book promises dishes that require 20 minutes or less preparation. Some can be prepared in just 10 minutes, and then left in the oven to bake.
Sounds good, doesn't it?
Reynaud, who owns a restaurant just outside of Paris, won the 2005 Grand Prix de la Gastronomie Francaise with his book Pork & Sons. He's since become a best-selling author with books such as Ripailles, Rotis, and Stephane Reynaud's 365 Good Reasons to Sit Down to Eat.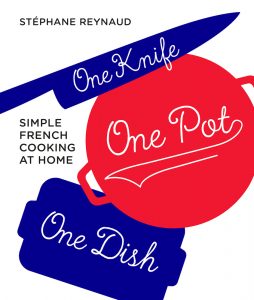 In this latest one, he pares down French food and introduces us to the dishes he enjoys making at home. The 160 recipes, prepared in a single pan or a pot, could probably best be described as comfort food.
They include dips and snacks; hearty vegetarian dishes; simple one-pot recipes for fish, beef, lamb, veal, pork or poultry; slow-cooked roasts, delicately seasoned with herbs and spices; classically simple one-pan desserts such as clafoutis; and even ideas for the perfect cheese course.
Preparing dinner has never been so easy.
For many home cooks, French cuisine conjures up images of difficult sauces and complicated, restaurant-style dishes. Reynaud shows just how easy it is to do a seafood stew, boeuf bourguignon, coq au vin, blanquette de veau, pork pot-au-feu or roast lamb shoulder.
He draws on good ingredients to add an interesting twist: Chicken with blood oranges, Lamb with chorizo potatoes, Pork with beer and tomatoes, Cod with coconut and lemon, for example. The pork belly recipe here requires minimal preparation and the oven does the rest. Pour yourself a glass of wine and imagine yourself in a French bistro while you wait.
Buy your copy of One Knife One Pot One Dish from Book Depository now, with free delivery worldwide
RECIPE FOR PORK BELLY WITH APPLES AND SOY
Serves 4
4 French shallots
1 kg pork belly
2 tablespoons white vinegar
Pepper
200 ml sweet soy sauce
200 ml beef stock
4 granny smith apples
Preheat the oven to 180°C.
Peel and finely chop the shallots. Score the skin of the pork belly in a criss-cross pattern with a sharp knife. Rub with vinegar and season with pepper.
Put the pork in a casserole dish and cook in the oven for 30 minutes.
Add the shallots, soy sauce and beef stock, lower the temperature to 120°C and cook for 2 hours 15 minutes.
Cut the apples into wedges, add to the dish and cook in the oven for another 15 minutes.
Recipe and images from One Knife One Pot One Dish, by Stéphane Reynaud, published by Murdoch Books and reproduced with the publisher's permission.
This story originally appeared in PS News online.