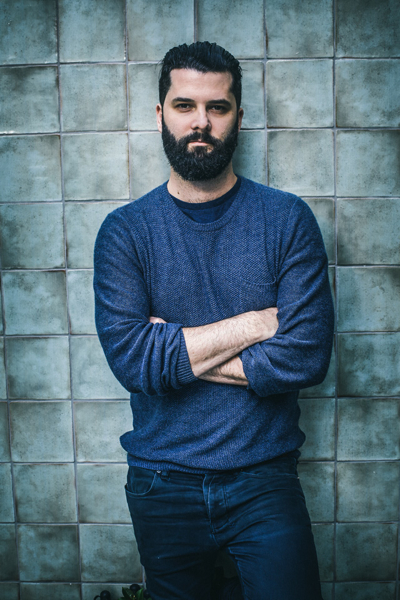 The inspiration for the sumptuous Middle Eastern banquet that will be held at Gerard's Bistro this Sunday comes from Ben Williamson's five years of living and working in the Middle East.
"During Ramadan, they would have these massive feasts after sundown. It was very opulent," said Ben, who fulfilled a passion for travelling the world by working as an in-flight chef for Gulf Air.
Whereas Gerard's regular menu is a modern take on Middle Eastern dining, Ben will play around with more traditional dishes for Sunday's feast. "We wanted to pay homage to the culture that has spawned what we do here."
Restaurant of the Year
When Ben took on the role of head chef for Johnny, Elie and Mel Moubarak, brothers who are of Lebanese descent, he was excited by their vision for the Fortitude Valley restaurant.
And, it seems, the people of Brisbane have embraced it too. The excitement in the air was palpable when Gerard's Bistro was named Restaurant of the Year in the Brisbane Times Good Food Guide for 2014-2015.
This newcomer (named Best New Restaurant in last year's guide) had trumped the two- and three-hatted restaurants and proved that the best restaurant was not necessarily the most formal or expensive. "It was completely left of field," Ben said of the win, admitting that he didn't even have a speech prepared.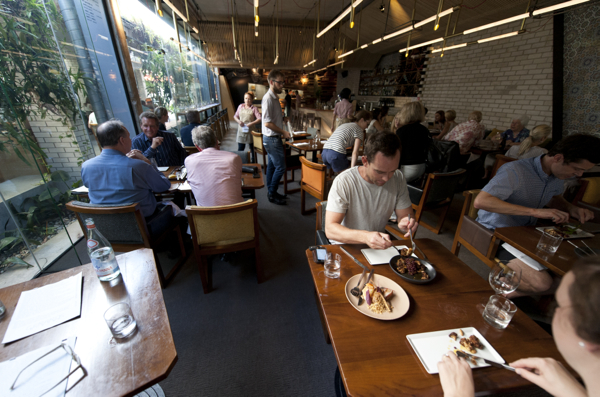 Ben is delighted with the recognition because it vindicates his decision to offer a fine dining standard of food despite the restaurant's casual surrounds and emphasis on shared plates. It's a big commitment to offer such well-executed food, given the high cost, and Ben admits it's been a hard slog since they opened two years ago.
"We make everything from scratch. It's not your regular formula to have well-executed food in a really relaxed setting. It's been a long, hard road but I guess people are enjoying it," he said. "For the last six months, bookings have been completely solid and weekends are now booked three to four weeks in advance."
He believes Brisbane is at a turning point in its dining scene, and that the Brisbane Times Good Food Guide has played a large part in that.
"It's been a steak-oriented city and quite conservative. The Good Food Guide has really put Brisbane on the map as a competitor for the southern states. It's a great time to be in the restaurant scene in Brisbane."
Photos supplied by KDPR on behalf of Good Food Month.
Download the full Brisbane Times Good Food Month program here.
More posts on Good Food Month: Good Food Guide Awards; Good Food Month; Winter Harvest Mondo Organics; Vintaged Bar + Grill; Night Noodle Markets; Hats Off dinner @ Malt Dining; Champagne High Tea @ Customs House;
Food.Wine.Travel is delighted to be an official blogger for: