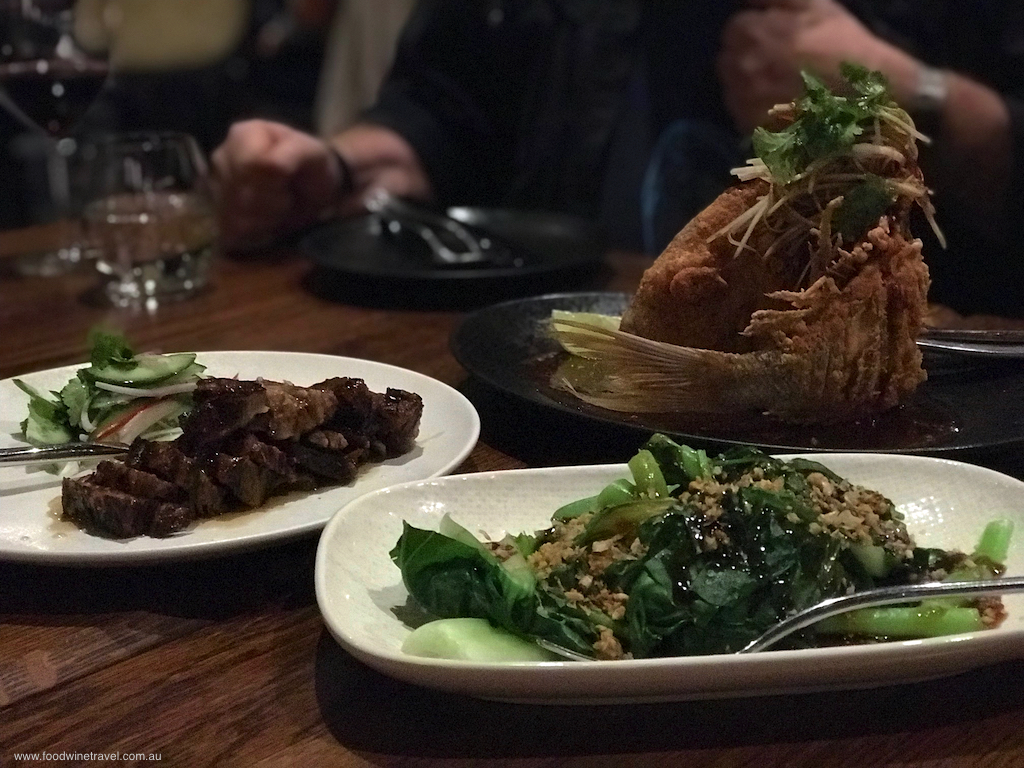 RSL clubs aren't what they used to be. At least, the Canterbury-Hurlstone Park RSL in suburban Sydney isn't. Admittedly, it's a while since I've set foot inside an RSL. Nevertheless, I hadn't expected to find a restaurant of the calibre of Nu Bambu, serving modern Asian food in a contemporary setting.
Clubs, it would seem, are moving with the times, and the CHPRSL – as it is affectionately known – has a number of attractive spaces beyond the ubiquitous poker machines. Nu Bambu is located at the back of the club, away from the gaming area, in its own distinct space looking out onto a bamboo garden.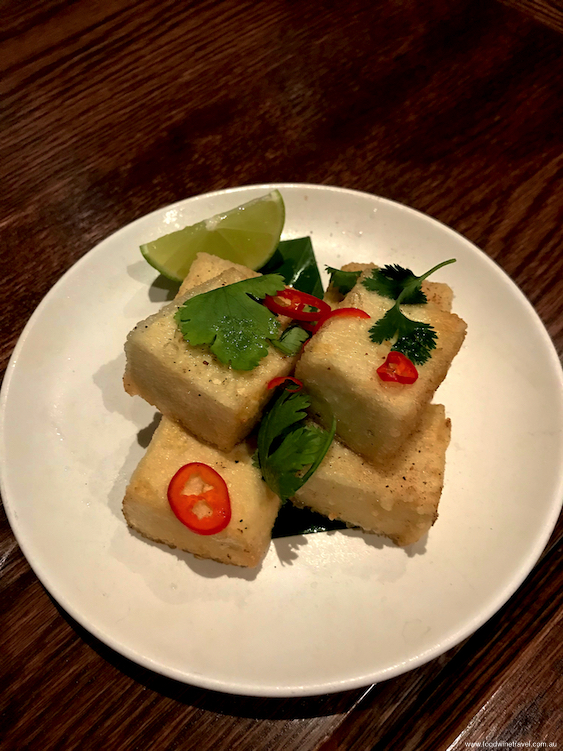 Down one side is the open kitchen, down the other a long, high communal table with a giant silk fish hanging above it, creating a focal point for the room. The ambience is stylish yet unpretentious, and you could say the same for the food as well.
I wasn't surprised to learn that the head chef, Freddie Salim, is ex-Longrain, a long-time favourite restaurant. (Longrain has announced it will close its doors in Surry Hills later this month but may re-open in a smaller venue elsewhere.) Hailing from Indonesia, Salim has worked in some of Sydney's best-known Asian eateries including, in addition to Longrain, Sokyo (another personal favourite).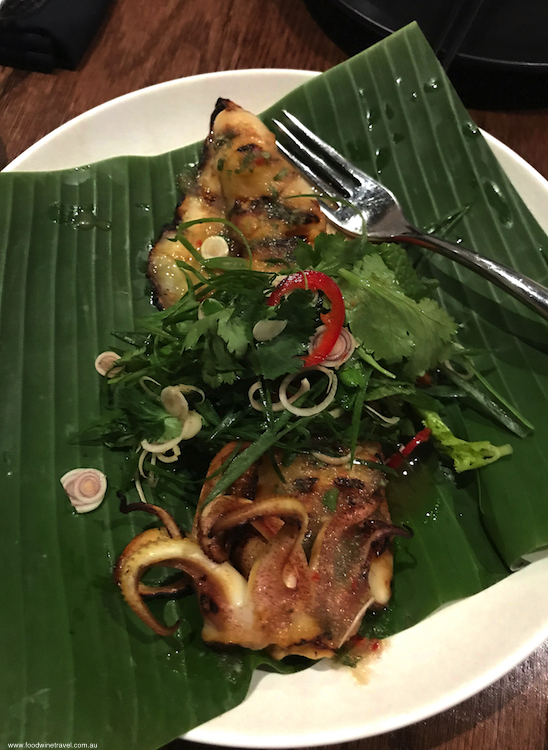 Nu Bambu is not in the same league as Longrain, nor does it pretend to be, but the food is creative and reasonably priced. Mains are priced from $21 to $40 and are mostly around the high 20s. Salim takes his inspiration from across Asia, presenting dishes that draw on Thai, Vietnamese, Indonesian, Chinese and Korean influences.
Plates are designed to be shared, and apart from the chef's specials, you'll find various curries, bao, spring rolls, rice and noodle dishes. We started with Salt and Pepper Tofu ($8), made from piping hot silken firm tofu sprinkled with lime, and we loved the robust flavours of the entrée-sized Squid Robata ($18), succulent grilled whole squid with green nahm jim.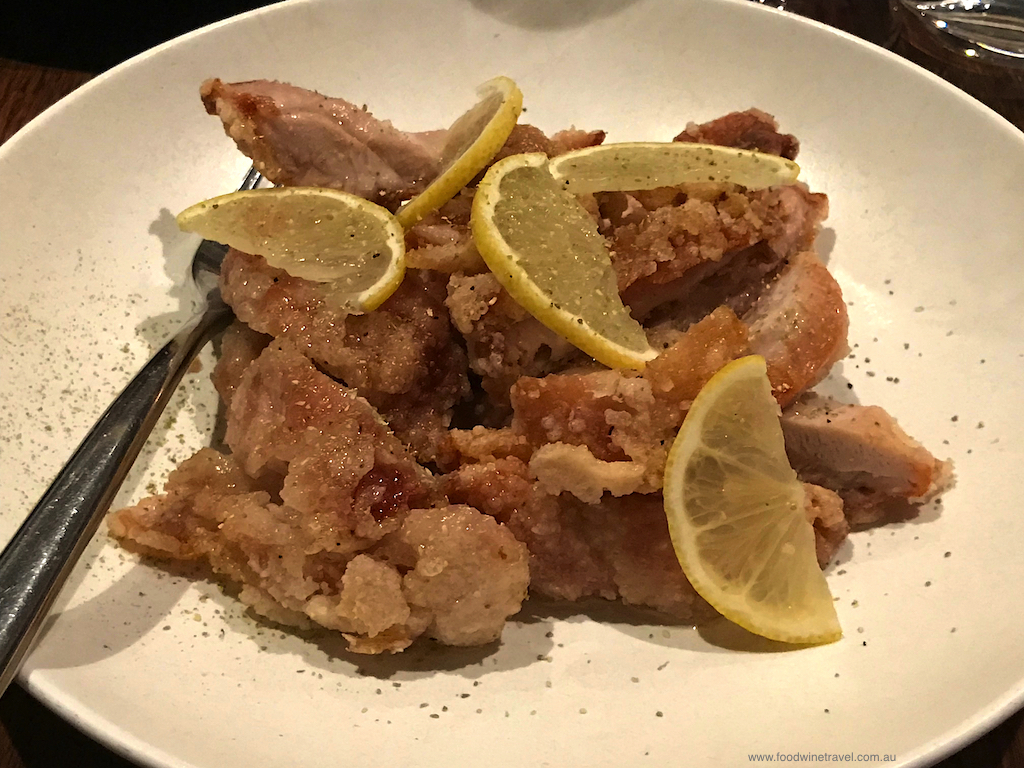 There was a lovely balance of sweet and sour in the Lemon Yuzu Chicken ($21), a main of fried chicken thigh fillet with yuzu and palm sugar dressing. And again in the Beef Short Rib ($26), in which the twice-cooked grass-fed Cape Grim short ribs, braised long and slow, were served with a sweet fish sauce counterbalancing the more tart cucumber relish.
Most dramatic of all was the Fish with sweet chilli tamarind sauce ($30), served upright with a flourish, the sweet white flesh falling easily from the bone, the outside crisp and delicious.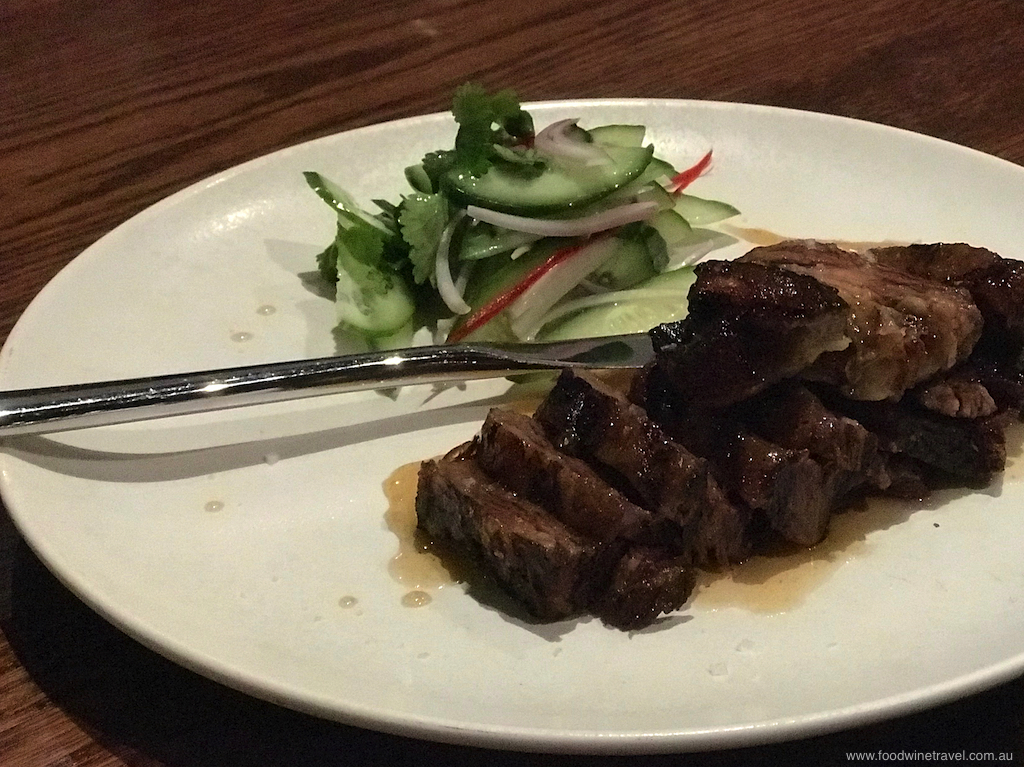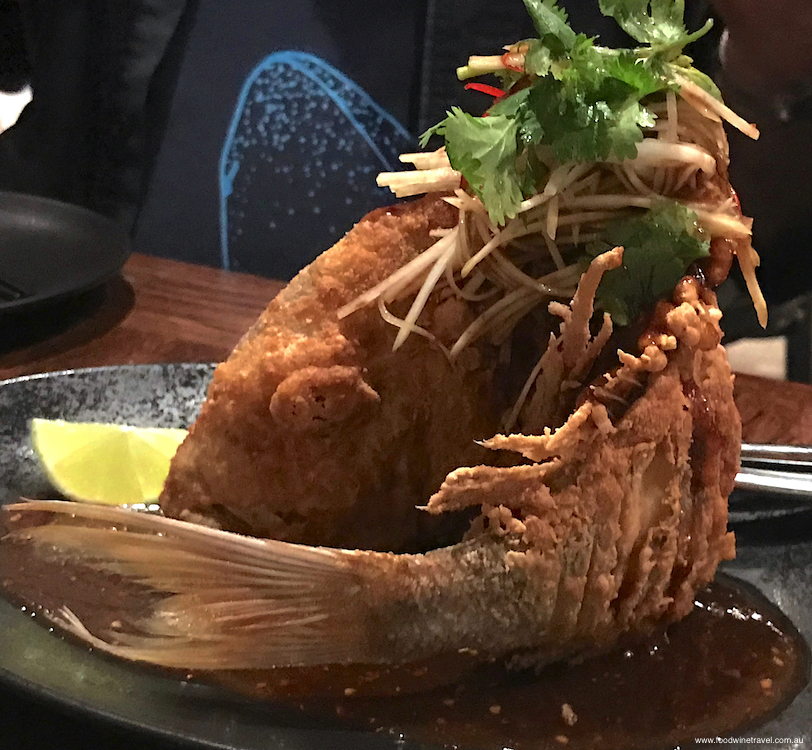 With a group of four, we were able to taste-test just about every dessert on the menu, and it was incredibly difficult to choose between them: Jasmine Tea Panna Cotta with lychee granita and rose petals ($12); Banana Nutella Spring Roll with roasted banana cream ($6 each – yum!), and Milo Trifle with Milo crumble, whipped Milo cream and Vietnamese coffee liqueur mousse ($10).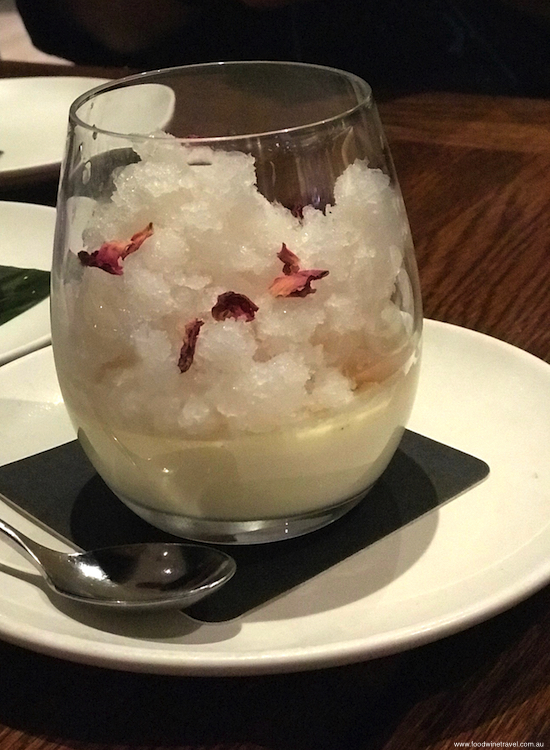 The drinks list is not huge but it has some interesting labels including some imported wines that are remarkably reasonably priced. We drank Lavau Cotes de Rhone Rouge ($38), a Rhone Valley blend of Syrah (40%) and Grenache (60%). Medium-bodied and aromatic with soft tannins, it was easy-drinking and a good match for the food.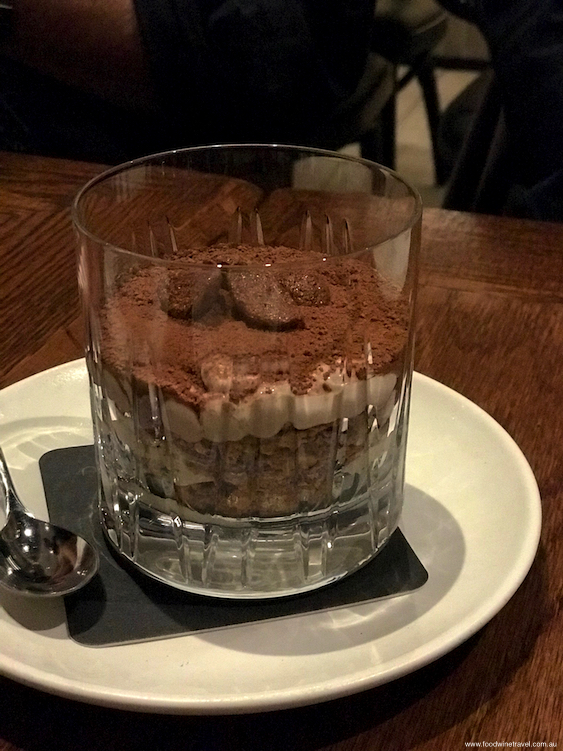 The drinks list also has cocktails and Asian beers. Banquet menus are available for groups of four or more. Note that if you are not a member of the club, you will have to sign in as a temporary member or, if you live within 5 kilometres, join for $5.50 a year.
Modern Asian dining has become such an intrinsic part of our Australian way of life that it's the one style of food I really crave when I travel. I love the way it has pervaded our everyday life, even an RSL club.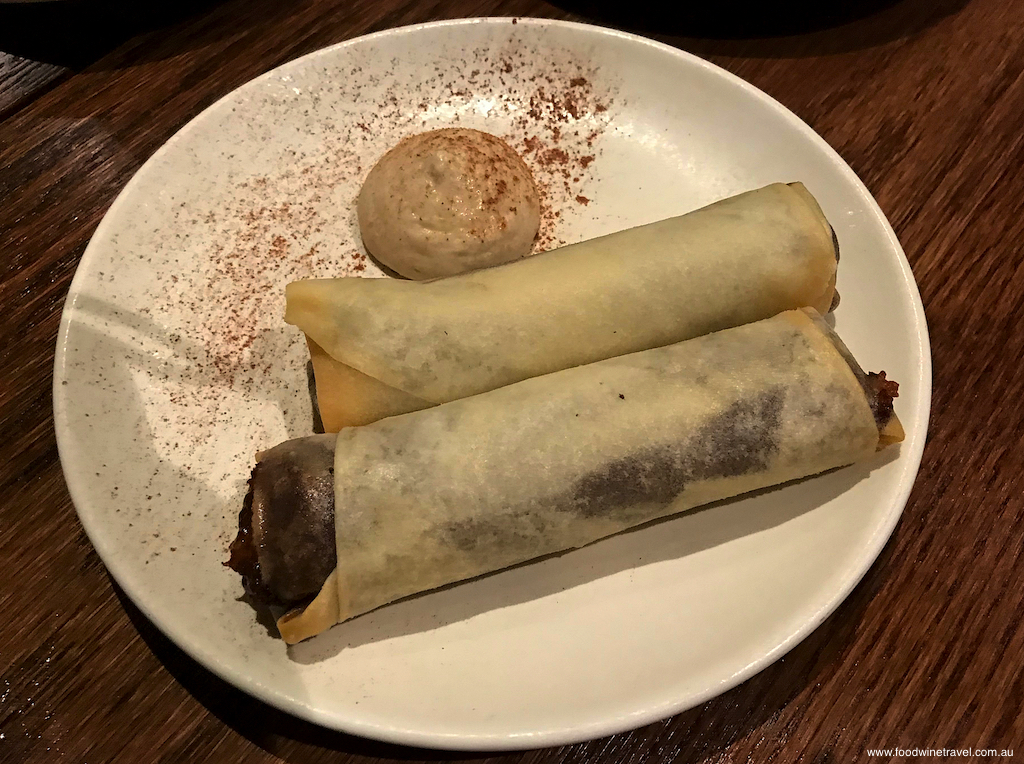 If you go:
Nu Bambu
Canterbury Hurlstone Park RSL
20 – 26 Canterbury Road
Hurlstone Park NSW 2193
Australia
+61 (0)2 9559 0088
www.nubambu.com.au
We dined at Nu Bambu at our own expense.