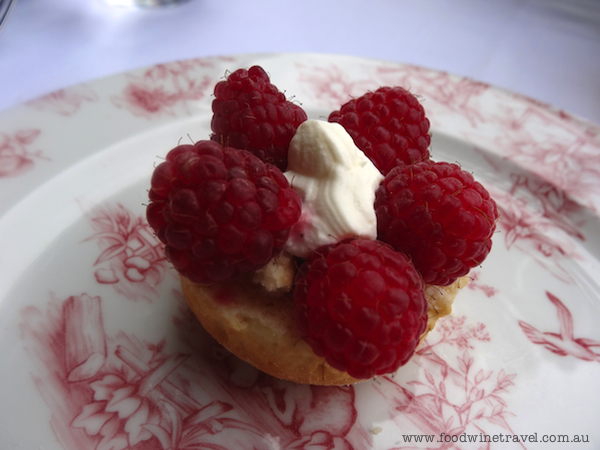 I firmly believe in saving the best till last, don't you? Yes, I'm one of those people who leave a tiny morsel of my favourite part of the dish till the very end, so that the flavour I finish with is the flavour I enjoyed the most. Everyone does that, right?
Everything about Brisbane's inaugural Good Food Month has been pretty special but it's great to end on a sweet note and we certainly did that with High Tea at Customs House.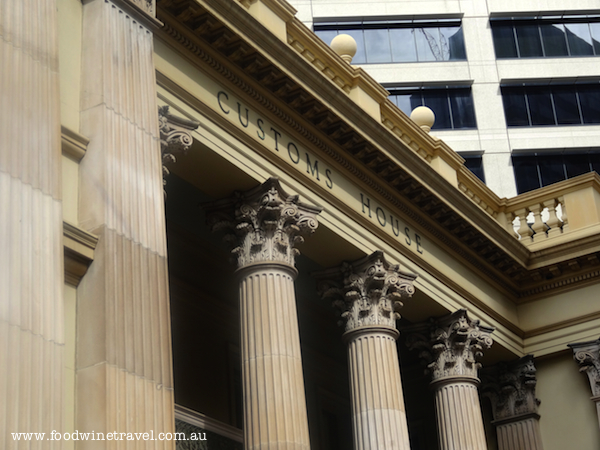 It's such a grand building, this heritage icon on the river with its soaring Corinthian columns and stunning ballroom (in the process of being decked out for a wedding when we were there). Naturally we played dress ups, even though it was just after 10 on a Saturday morning.
Fellow member of the FoodWineTravel team, Alise, a girly girl and baking queen who adores high tea, was my companion for the morning. We were given a choice of sitting inside in the beautiful heritage surroundings or outside on the terrace and although there was a nip in the air, the terrace won.
The tables are set with white linen and have glorious views over the Brisbane River towards the Story Bridge. I was offered the loan of a lovely pashmina wrap as I hadn't dressed warmly enough to sit outside. What a thoughtful gesture! We were greeted with a glass of Perrier-Jouët Champagne. It's never too early in the day for Champagne, is it?
The Champagne High Tea also comes with orange juice, espresso coffee and tea from La Maison du Thé. The tea stands that the petit fours and ribbon sandwiches are served on are art deco in style, and the whole presentation, not to mention the quality of the food, is impeccable. Here's what we enjoyed: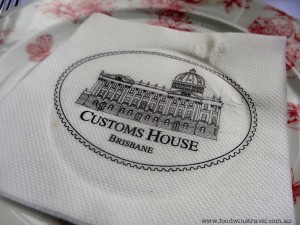 Smoked salmon on blinis with salmon pearls (middle picture below); Chicken and dill ribbon sandwiches; Capsicum, eggplant, zucchini, basil and goat's cheese roulade (middle picture below); Queensland sand crab with ginger dressing in a cucumber cup; Smoky baba ganoush and pine nut peppered tart with yoghurt and black olive (below); Scones with jam, cream and fresh raspberries (top of post); petit desserts and macarons (bottom picture below); Confit strawberry, mascarpone and biscotti.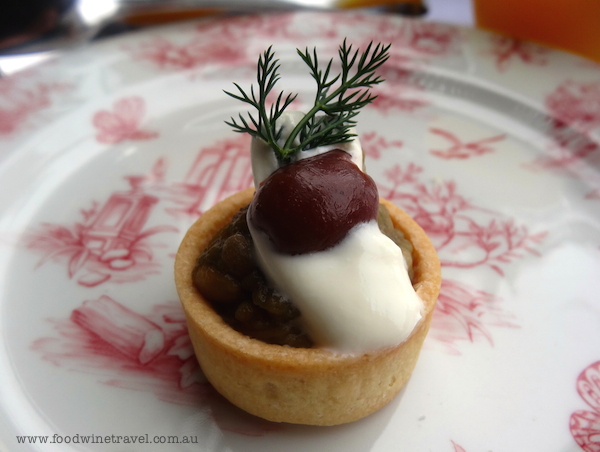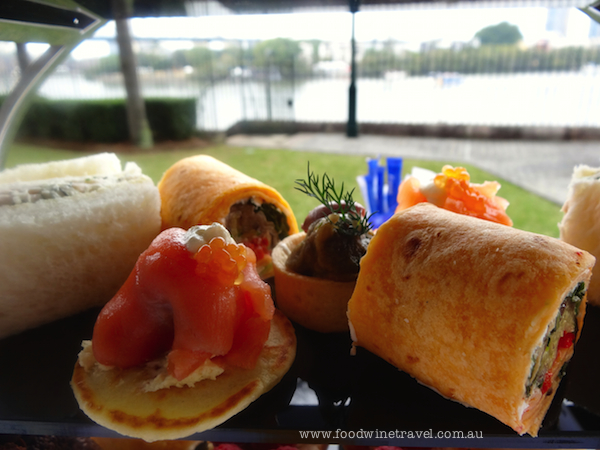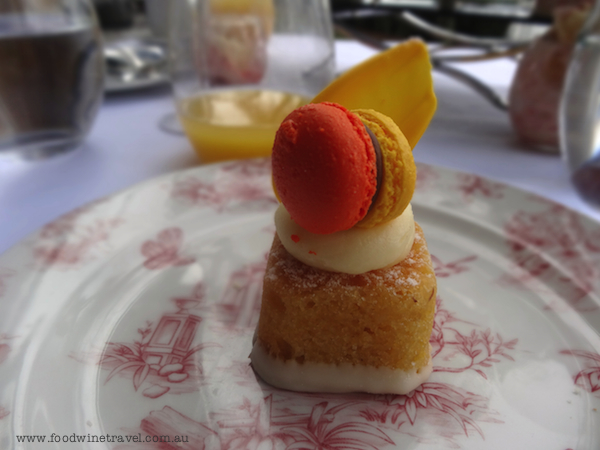 It was a truly delightful way to spend a morning and the perfect way to bid adieu to Good Food Month. You can, however, enjoy the Customs House High Tea anytime throughout the year. Bookings are essential.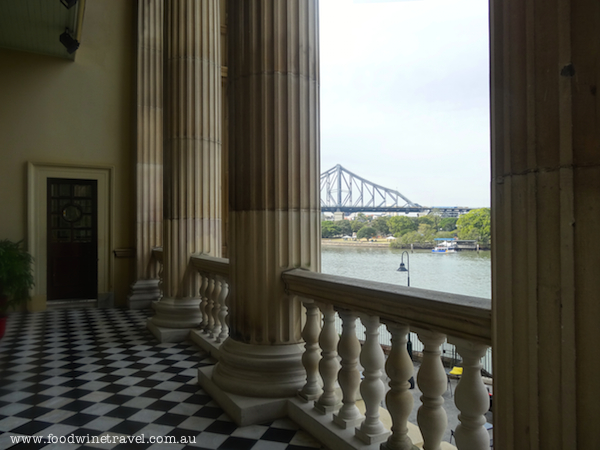 This was my final post as official blogger for the Brisbane Times Good Food Month. Thanks to Fairfax Media for the opportunity to report on so many delicious events. Alise and I were guests of Customs House.

Fact file:
Customs House
399 Queen Street
Brisbane Qld
Australia
Bookings: +61 7 3365 8999
Details: www.customshouse.com.au
More posts on Good Food Month: Good Food Guide Awards; Good Food Month; Winter Harvest Mondo Organics; Gerard's Bistro: A Winning Formula; Night Noodle Markets; Hat's Off dinner @ Malt Dining.
You might also enjoy: High Tea @ Harrods.