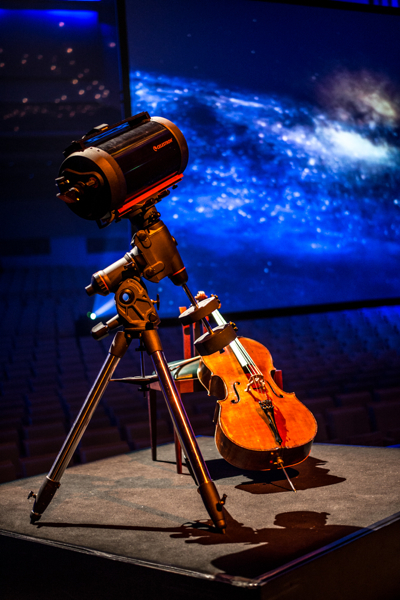 The stars are aligning for the Queensland Symphony Orchestra, which is gearing up for an extraordinary world premiere from November 6 to 9. Journey Through The Cosmos is described as a unique orchestral and theatrical event that combines "great orchestral masterworks with the wonders of the universe".
It's the largest program ever undertaken by any symphony orchestra in Australia, and the organizers appear to have shown remarkable cosmic vision in getting this exciting project off the ground.
Superstar physicist Professor Brian Cox is among those heading to Brisbane for the event, which will celebrate a number of world firsts including live streaming of the concert into regional Queensland. Also among the galaxy of stars headlining the event are physicist Professor Brian Foster, international music critic Stephen Johnson, maestro Johannes Fritzsch and Australian Voices.
Unforgettable concerts
The program includes three performances in the QPAC Concert Hall; an education performance for students; illustrated lectures by UK musicologist, biographer, lecturer and radio presenter Stephen Johnson; three music and lecture events with Professor Brian Cox, Dario Marianelli, Professor Brian Foster and Jack Liebeck; and live streaming of one concert.
The concerts promise to be unforgettable. Hosted by Professor Brian Cox, they will feature Holst's The Planets Suite followed by the world premiere of the Voyager violin concerto by Oscar–winning film composer Dario Marianelli.
One of the ABC's Classic 100 20th century masterpieces, The Planets Suite – which also just so happens to be the theme for the Rugby World Cup – includes seven movements named after each planet in the solar system. The QSO, led by conductor Johannes Fritzsch, will perform it with the female chorus of Australian Voices. Legendary virtuoso violinist Jack Liebeck and the QSO will present the specially commissioned Voyager violin concerto.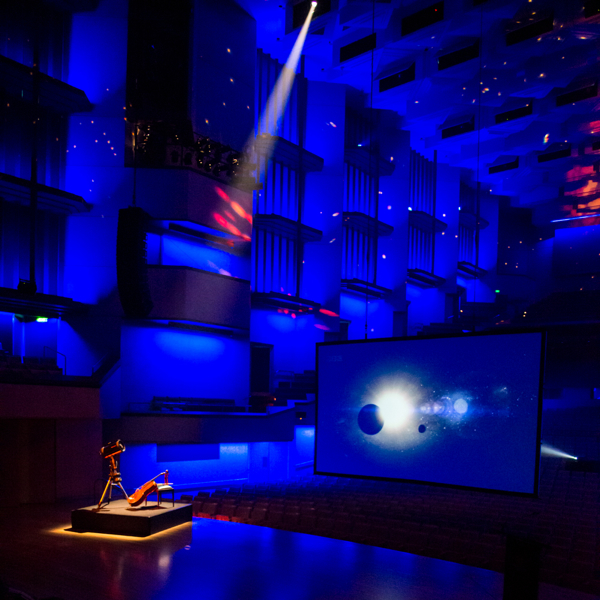 QSO chief executive officer Sophie Galaise said the idea for the project began when Fritzsch suggested QSO perform all seven movements of The Planets Suite in one concert.
"The project then took shape as a result of conversations between QSO director of artistic planning Richard Wenn and soloist Jack Liebeck, a personal friend of Professor Brian Cox and Dario Marianelli. Never have these great names performed together. Nothing has come close to it ever before in reach, scope and impact."
Professor Brian Cox is seen by many as the heir to Sir David Attenborough. "To have him here to lead us on the Journey Through the Cosmos is extraordinary," said Galaise.
Ticket inquiries: www.qso.com.au
Tel: 136 246