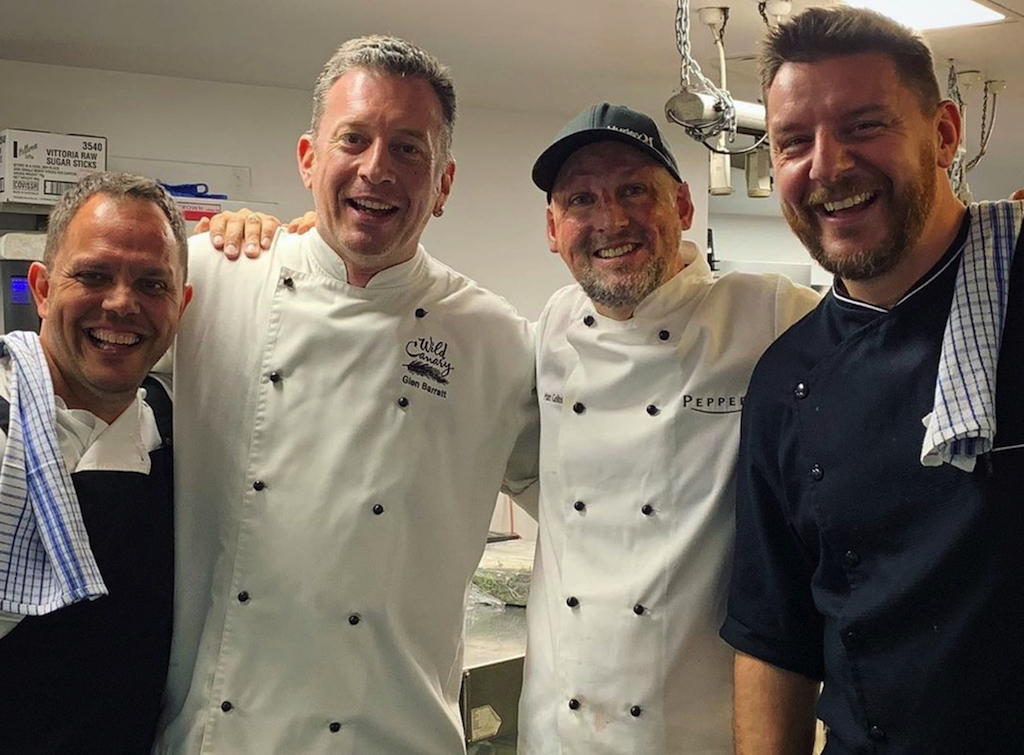 It was billed as "Dinner With Friends" and there was certainly plenty of friendly banter going on when Matt Golinski and three of his chef mates got together to put on a special dinner as part of the Noosa Food and Wine Festival.
Golinski is consultant executive chef for Peppers Noosa Resort & Villas, presiding over the resort's on-site restaurant, View by Matt Golinski, since March last year. He works closely with head chef Andy Wilcox, a third-generation local who entered the kitchen at just 13 years of age, and together they showcase Noosa and the Sunshine Coast with a passion for fresh, seasonal, local ingredients.
"My great love of local food is what drives the entire menu here," Golinski said at the festival dinner, heaping praise on Peppers' management for letting him buy from provedores of his choice. At his fingertips is an incredibly abundant and diverse food bowl that includes beef from Gympie, chicken from Moya Valley, Mooloolaba prawns, Hervey Bay scallops, cheeses and vegetables from hinterland growers.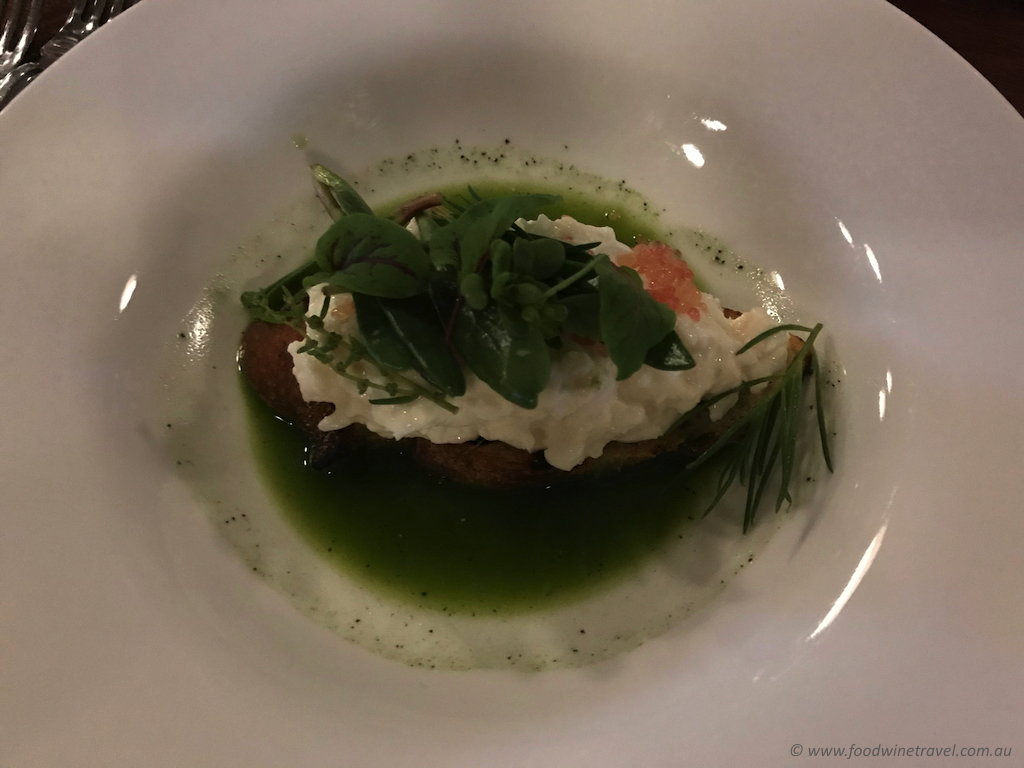 In a mammoth operation, Golinski and his mates – Alastair McLeod, Manu Feildel and Glen Barratt – cooked for more than 280 people at the festival dinner, each chef taking charge of a different course.
McLeod led the way with the first course, Fraser Island spanner crab on toast, swimming in a sea of bright green salsa verde, topped with dainty greens that were described on the menu as "sea flora". Harvested by Nick Blake of Wild Forage Australia, the greens added a delicious crunch, complementing the zingy "pop" of the native finger lime garnish.
Golinski recalled that he first met McLeod about 15 years ago when Golinski was working at Ricky's in Noosa and McLeod was at Brett's Wharf restaurant in Brisbane. The pair flew to the Yarra Valley to see salmon roe being produced, and from that point on were best mates.
Golinski was one of the original team members of the popular TV series, Ready Steady Cook, and he met Manu Feildel while working on the show. As a co-host of My Kitchen Rules, Feildel is a hugely popular television personality. The French-born chef entertained festival guests with stories such as being introduced to tofu only after arriving in Australia in 1999. "I didn't know tofu was edible," he said. "I'd never seen tofu in my life."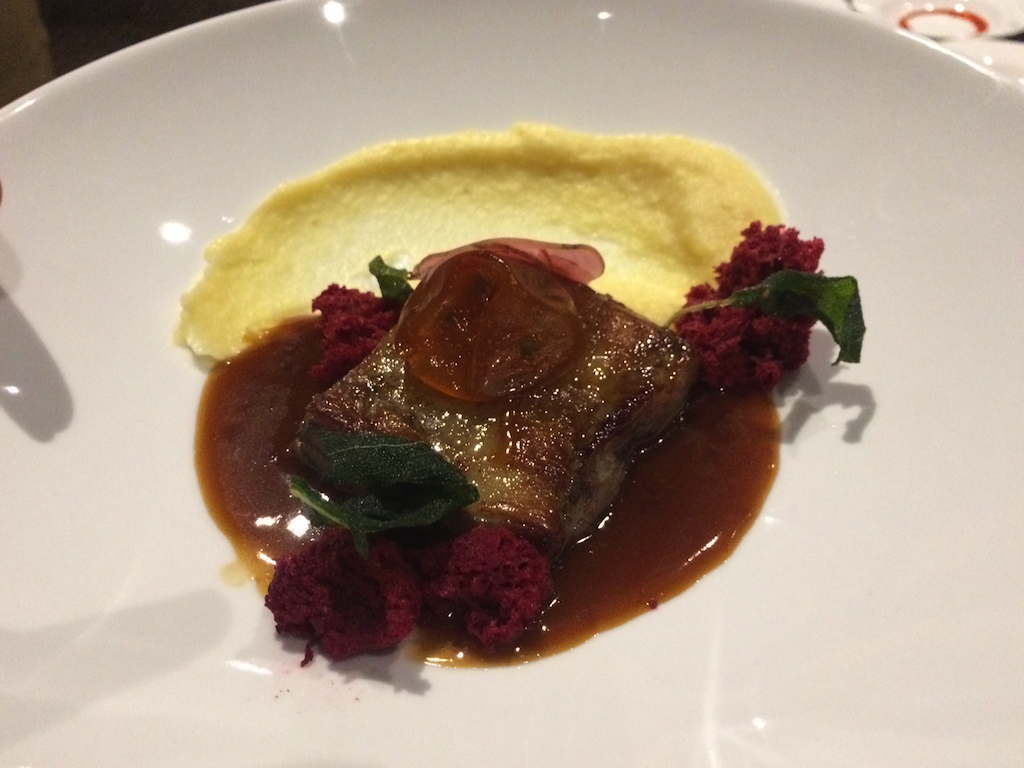 Feildel took charge of the second course, Crispy confit duck 'a l'Orange', which was cooked long and slow (12 hours overnight at 60 degrees Celsius). The melt-in-the-mouth duck was garnished with glazed cumquat, radish, and small pieces of beetroot "cake" which could almost have been mistaken for red velvet cake! A clever, surprising touch.
Golinski did the main course, proudly showing off the slow roasted sirloin that he sources from Nolan Meats in Gympie. It was served with a smoked olive tapenade, Glasshouse Mountains zucchini flower stuffed with ricotta, and a red pepper sauce.
All the dishes were matched with Zilzie Wines and this was another surprise. It's been a few years since I tasted wines from Zilzie, now the fourth largest family-owned winery in Australia. In their early days, I knew of them as a producer of sunny Riverland wines, but this was the first time I'd tasted their Regional Collection and I was impressed with how beautifully they matched the dishes: an Adelaide Hills 2018 Pinot Gris with the spanner crab, Adelaide Hills 2018 Pinot Noir with the duck, and Coonawarra 2017 Cabernet Sauvignon with the beef.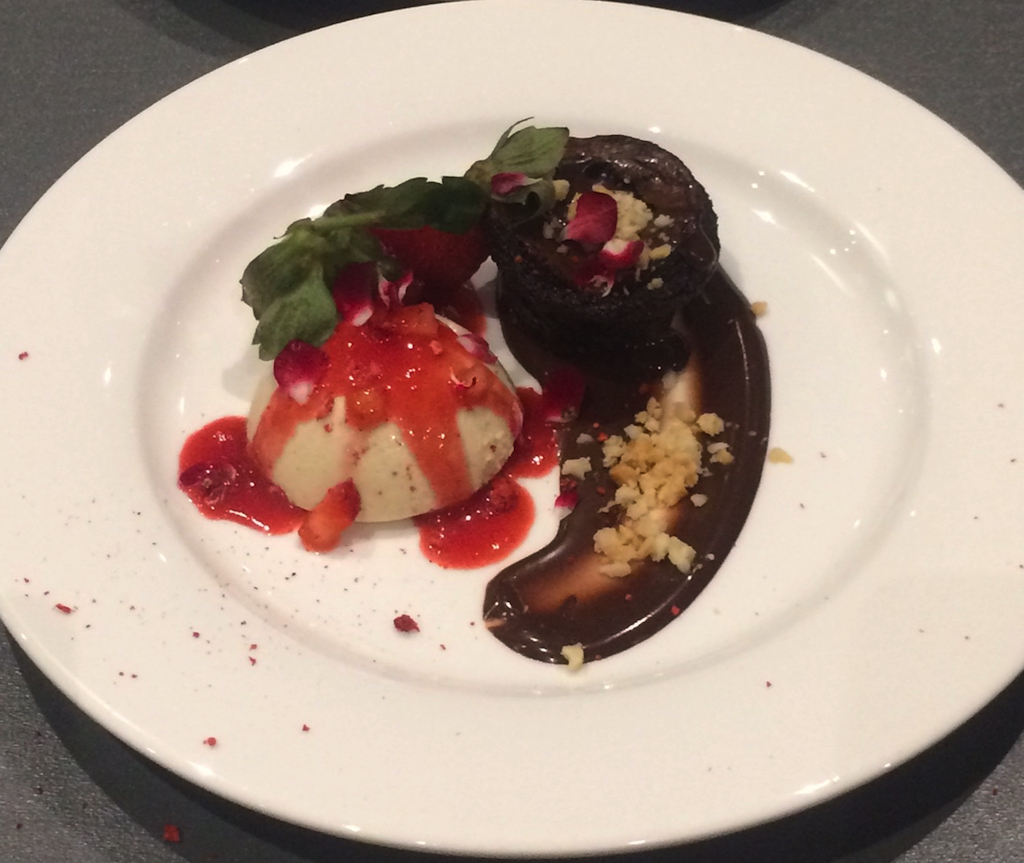 Although the Zilzie King Valley Prosecco was a pleasant, easy-drinking wine, I'm not sure that it was a great match for the chocolate dessert. Glen Barratt, executive chef of Wild Canary at the Brookfield Garden Centre, created the dessert around a cheesecake brownie made from Daintree Estates dark chocolate. It was served with Cooloola Berries strawberry parfait, sugarbag honey, macadamia nuts and a sprinkling of flowers à la the pretty dishes he does at Wild Canary.
"Glen and I have the same philosophy (of buying from local producers)," Golinski said. "We bounce off each other." And when a group of talented chef friends bounce off each other, you know it's been a good night.
If you go:
View by Matt Golinski
Peppers Noosa Resort & Villas
33a Viewland Drive
Noosa Heads Qld Australia
Tel: 1300 987 600
www.peppers.com.au
With thanks to Peppers Noosa Resort & Villas for hosting us for a night's accommodation and at this very special dinner. Photos of the chefs, duck dish and dessert were supplied by Peppers and used with permission.