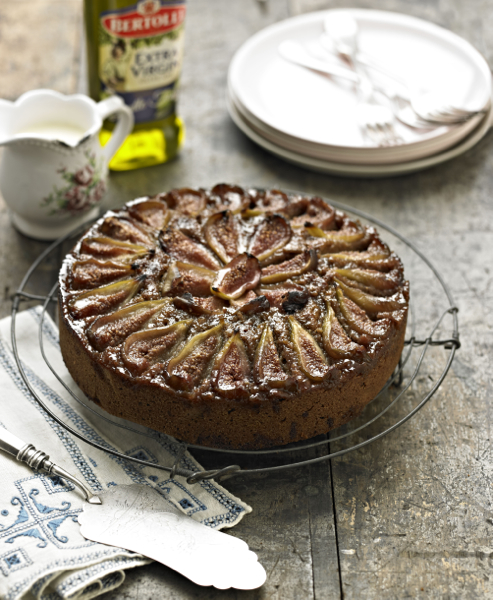 At last year's Floriade, I had the privilege of meeting Dominique Rizzo, who spoke proudly of her Italian heritage and her love affair with Sicilian food.
Rizzo spent seven years as head chef and partner of Mondo Organics restaurant, catering and cooking school in Brisbane.
But she is probably more familiar to people because of her regular appearances on Channel 10's Ready, Steady, Cook, as well as guest spots on other TV and radio shows.
When I was chatting to her at Lindeman's Open Garden at last year's Floriade, she had just released her first book, My Taste of Sicily, published by Penguin and a wonderful tribute to her father's homeland.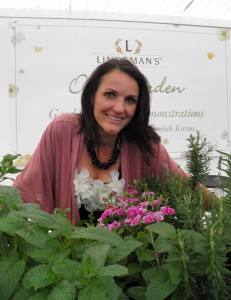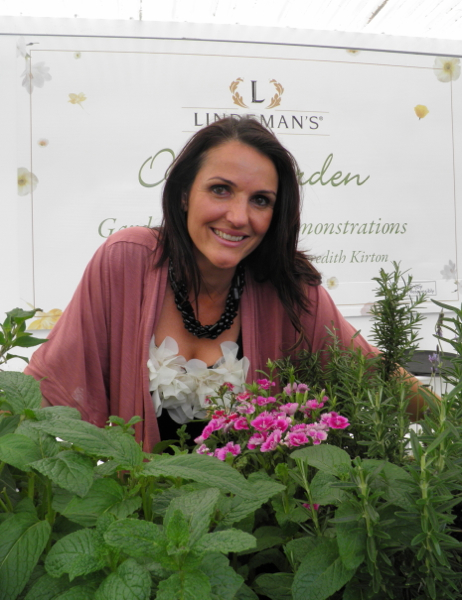 Rizzo had her first trip to Italy when she was three, and it was the start of a love affair with Italy that extends to the "people, the heritage, the history and of course, the food".
She's a great ambassador for Bertolli Olive Oil, which comes from the heart of Italy's olive growing region in Lucca, Tuscany, where it was founded by Francesco Bertolli and his family in 1865.
"Francesco and his wife Caterina ran a little store in the centre of town, where they sold wine and regional foods such as cheeses, olives and of course, their family olive oils," she says.
"Their philosophy was all about giving people the purest and most natural ingredients, prepared in a simple and honest way. And it hasn't changed in nearly 150 years."
Of course, the company has grown hugely since then and the products have extended to include a range of oils to suit different tastes and uses – extra virgin oils (Gentle Taste, Original and Organic) for cold usage (salad dressing, dips and drizzling) and Extra Light and Classico oils for hot usage (roasting, frying and baking).
Rizzo has created a number of recipes for Bertolli, including this one for a fabulous Fig, Balsamic and Polenta Cake.
This dairy-free cake can be made with a variety of different fruits depending on what is in season. Try apple and berry, plum, rhubarb, peach, apricot or strawberry.
You can find more of her recipes at www.best-choice-of-oliveoil.com or by clicking here:
Spiced Chicken and Roast Almond Salad
Mushrooms with Sage Balsamic and Feta
Related post: Lindemans Open Garden @ Floriade
FIG, BALSAMIC AND POLENTA CAKE
Serves 8
3 eggs
150 g soft brown sugar
1 vanilla bean, seeds scraped or ½ tsp of vanilla bean paste
½ cup (125 ml) Bertolli Extra Virgin Gentle Taste olive oil
75 ml balsamic glaze
1 cup (150 g) plain flour
100 g polenta
1¼ teaspoons baking powder
1 cup (125 g) ground almonds
8 ripe figs, quartered
2 tablespoons brown sugar
Preheat the oven to 180°C.  Grease a 24 cm cake tin and line the base with baking paper.
Beat the eggs, sugar and vanilla bean seeds with hand-held electric beaters until creamy, then add the oil and balsamic glaze and beat for another few minutes. Sift the flour, polenta and baking powder, add the ground almonds and mix until combined. Add to the egg mixture and combine well.
Pour the batter into the cake tin and top with the figs. Sprinkle the figs with the brown sugar and bake for 50-60 minutes or until a skewer comes out clean and the top of the cake is golden brown. Leave the cake to cool in the tin. Slice and serve with your desired accompaniment.