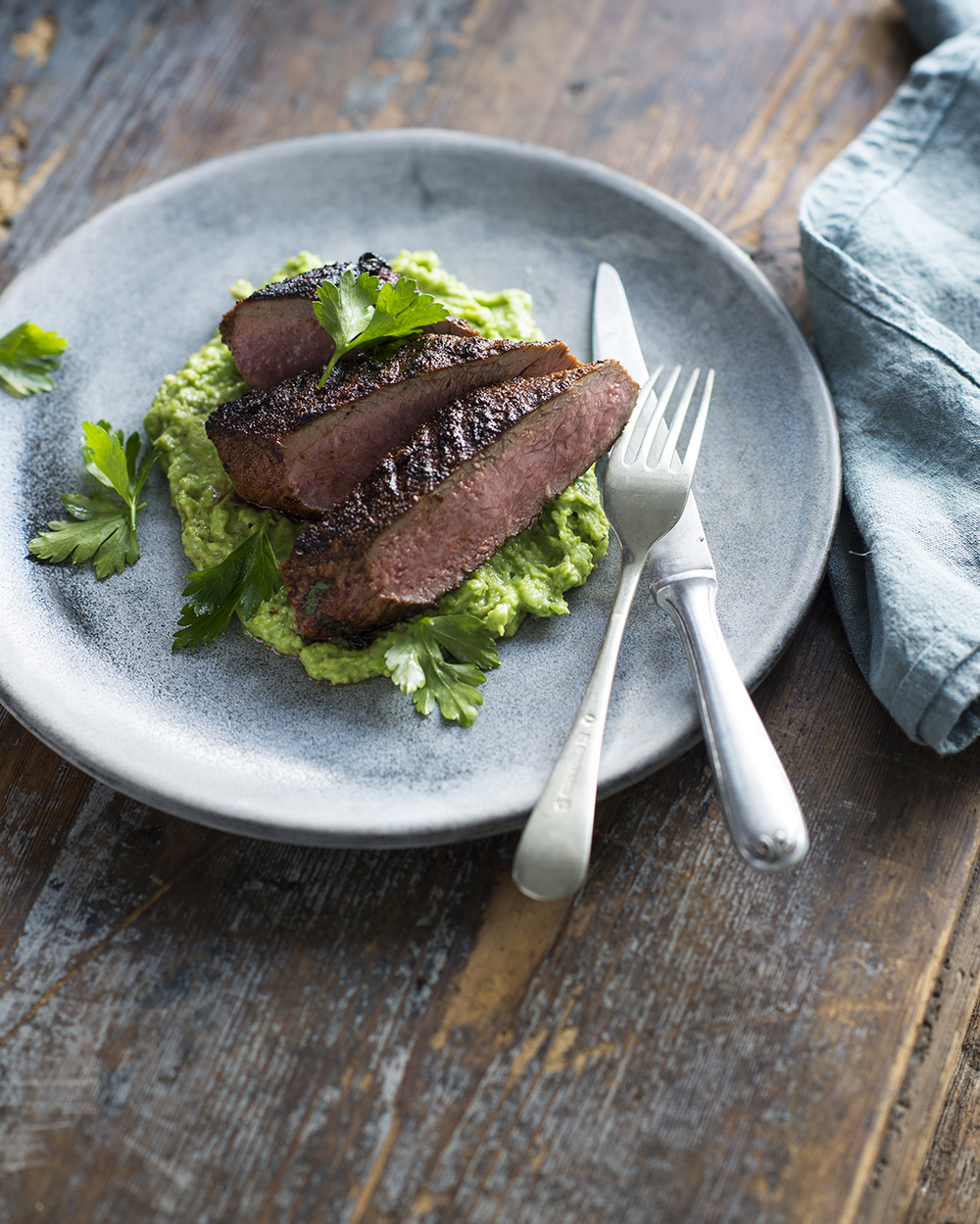 'Simply your life so you can enjoy it. Ditch diet fads, feel good about the food you produce, buy, cook and eat, and enjoy the pleasure it brings each day with family and friends.'
That's the sage advice from the authors of The Good Carbs Cookbook, Dr Alan Barclay, Kate McGhie and Philippa Sandall, published by Murdoch Books. Instead of telling you what not to eat, they are all about celebrating what you can eat – and that's all the plant foods that nature has provided: fruits, vegetables, beans, peas, lentils, seeds, nuts and grains.
Carbs are essential. They supply the feel-good, taste-good fuel to keep you strong, boost your energy and help you stay healthy. But modern supermarkets have made it hard for people to choose, with an almost overwhelming surfeit of choice, much of it highly refined food, and in the words of the book's intro, "ingredient lists that often sound like they really belong in a pharmacy".
Take a step back and picture your food in its raw state or growing in nature: on trees and bushes, in the garden, cows being milked, and grains being milled and made into breads, porridge, pasta, noodles etc. And, yes, even cacao beans hanging from a tree. (Who can go without a chocolate treat?) If you can picture your food as close to nature as possible, preferably farmed or harvested from a sustainable source, then you're on the right track to eating good wholesome food.
I've known Kate McGhie for many years and she is a wonderful, no-nonsense cook who turns out fabulous dishes that celebrate beautiful fresh produce. Her previous books were both international award winners: Cook and Apple Blossom Pie: Memories of an Australian Country Kitchen.
Family-friendly cookbook
Philippa Sandall has co-authored numerous books and is founding editor of the University of Sydney newsletter, GI News. Dr Alan Barclay is the science editor of GI News and a consultant dietitian whose books include Reversing Diabetes and The Ultimate Guide to Sugars and Sweeteners. He is also learning to be a chef.
Their collaboration on this book delivers an incredible amount of know-how as well as a great selection of simple, delicious and nourishing recipes for breakfast, brunch, lunch, dinner and dessert. It's designed to be a family-friendly cookbook: the recipes have short ingredients lists, are easy to prepare, quick to cook, long in flavour and full of sustaining goodness, so you feel fuller for longer.
Some people need to keep an eye on carb quantities to manage their blood glucose levels; others need to count the kilojoules (calories) to achieve or maintain a heathy weight. In recognition of that, there is a nutritional analysis of every recipe at the back of the book.
There's also a section with nutritional information about carbs, metabolism, blood glucose levels, and etc. But really it is the recipes that are the star, and I feel sure these are recipes you will want to cook.
The recipe featured here is ideal for a special occasion, as everything can be prepared in advance and refrigerated. The lamb will be easier to slice thinly when chilled. The blitzed avocado and pea mixture will need plastic wrap patted firmly down on the surface to keep air out and to retain its emerald brilliance.
---
Buy your copy of The Good Carbs Cookbook from Book Depository now, with free delivery worldwide
---
SWEET SPICED LAMB WITH AVOCADO PEA CRUSH
Serves 6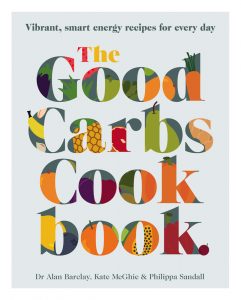 1 kg (2 lb 4 oz) lamb backstraps
3 teaspoons ground cumin
3 teaspoons sweet paprika
4 garlic cloves, crushed
1 tablespoon chopped parsley
2 tablespoons olive oil
1 large ripe avocado
1½ cups (235 g/8½ oz) fresh or frozen peas
1 tablespoon lemon juice
small handful mint leaves
1–2 teaspoons ground cumin
sea salt flakes and freshly ground pepper
Put the lamb into a bowl with the cumin, paprika, garlic, parsley and oil. Use your hands to thoroughly coat the lamb, then cover and refrigerate for 15 minutes.
Heat a sturdy pan over medium-high heat and when hot add the lamb (in batches, if necessary, to avoid cramming the pan). Cook for 2 minutes on each side for medium rare, or longer to your liking. Remove the lamb and leave to rest for 10 minutes.
Cut the avocado in half, remove the stone, and scoop out and roughly chop the flesh. Put into a food processor with the peas (if using frozen peas there is no need to thaw them before using), lemon juice, mint, cumin, and salt and pepper to taste. Pulse-blend until it has a medium texture.
Slice the lamb crossways into strips and serve on top of a big spoonful of the avocado pea crush.
Recipe and image from The Good Carbs Cookbook, by Dr Alan Barclay, Kate McGhie and Philippa Sandall, published by Murdoch Books and reproduced with the publisher's permission.
This story originally appeared in PS News online.