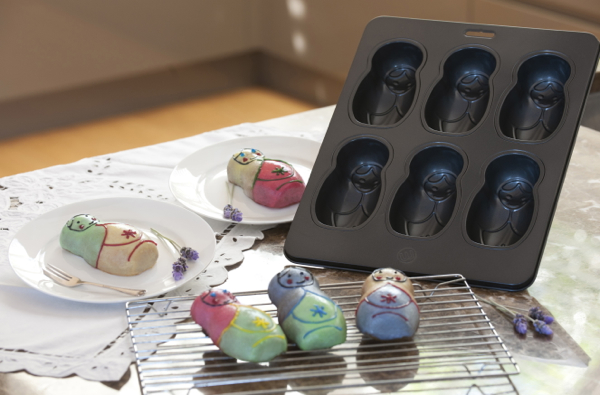 I was a sucker for babushka dolls long before the current craze – I first collected a pair of Russian nesting dolls more than 30 years ago.
Now they're everywhere – on measuring cups, glassware, tea-towels – and now you can even make your own little babushka cakes at home.
How sweet are these little cakes made with a Wiltshire baking pan, available from David Jones, Myer and specialty stores for around $14.95.
The pan holds one regular cake mix across the six doll moulds, and the non-stick surface is dishwasher, fridge, freezer, microwave and oven-safe.
Decorate each cake by following the contours with an icing pen to apply face, apron and embellishments, mixing and matching colours to produce a collection of bright, happy babushkas.
You really must agree they're very cute!