Alise visits London department store, Harrods, for High Tea and romance.
All photos © Alise Salins.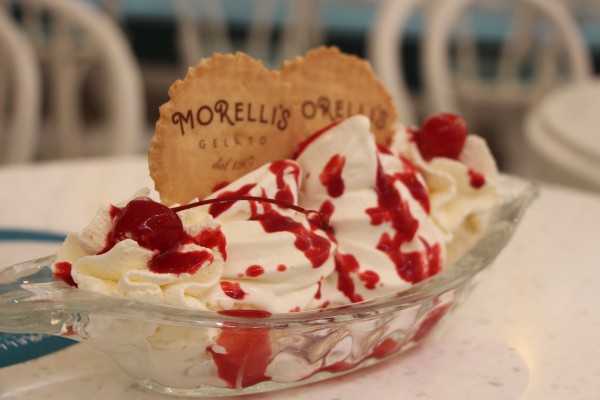 At any time of the year, London's luxury retailer, Harrods, is a great spot to visit with the person you love. But this year I was lucky enough to find myself there with The Boy on Valentine's Day.
Almost every corner of this gorgeous historic store had lovely displays of pink and red flowers, hearts and special décor.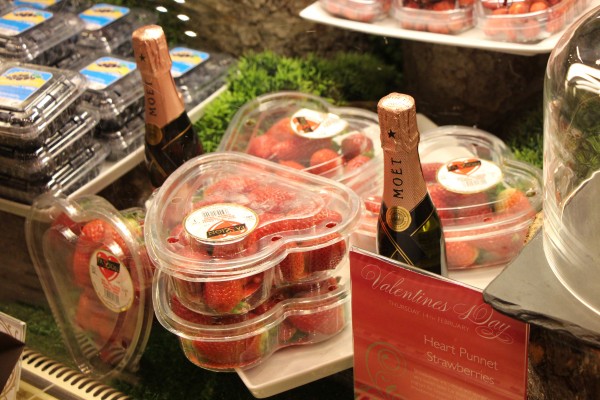 The massive store – with 330 departments it's the biggest in Europe – was founded in 1824 and moved to its present site in Knightsbridge in 1849. It takes up 5 acres and the product range has to be seen to be believed.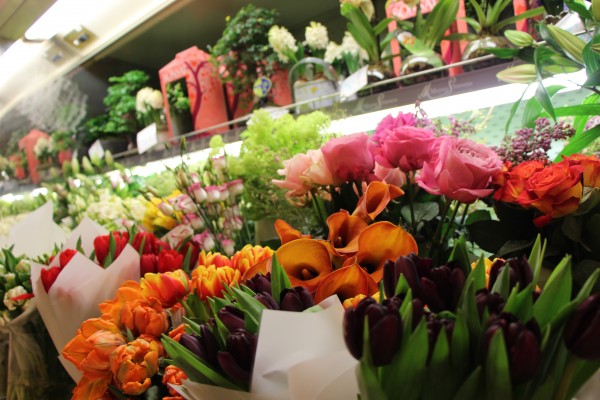 So where shall we start? How about the fabulous Food Hall? Running the risk of looking like a private investigator, I roamed the store with my Canon in hand, unashamedly snapping away.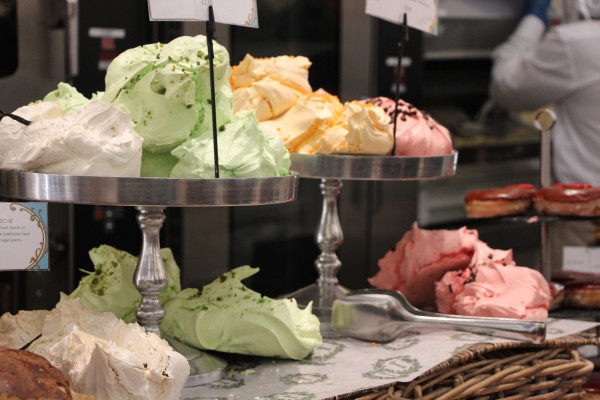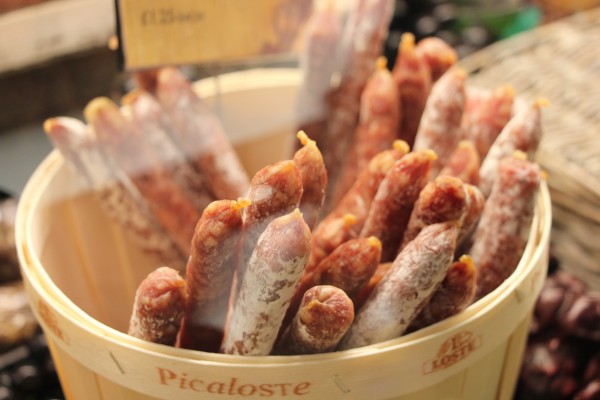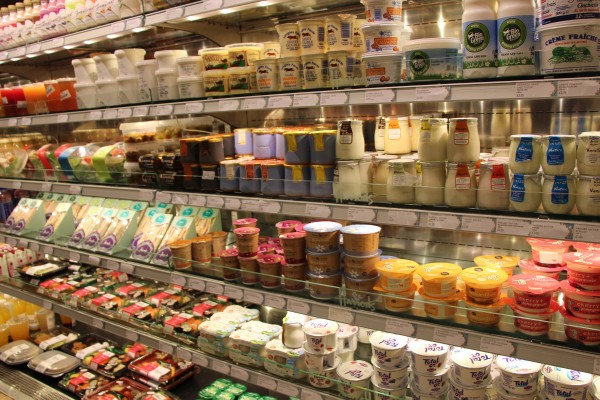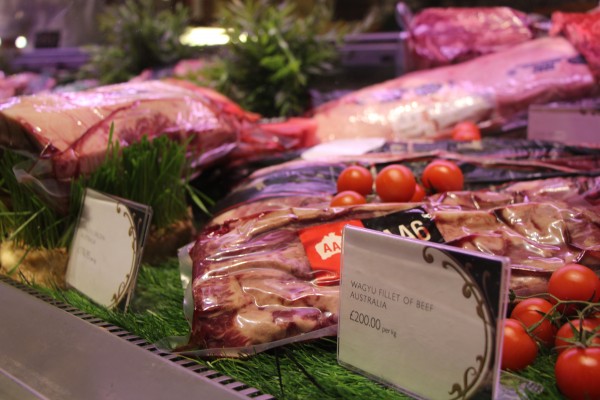 Harrods has 32 restaurants – yes 32! – offering everything from tapas to pub food to haute cuisine.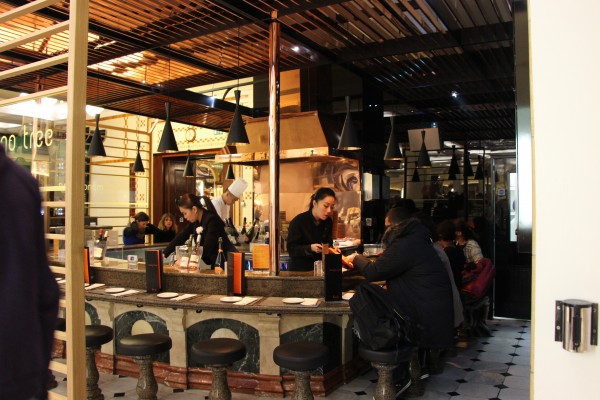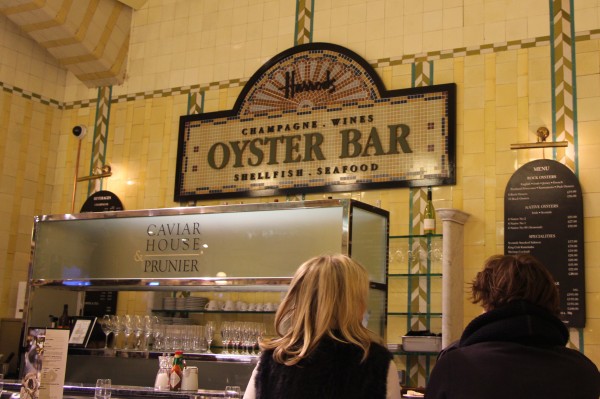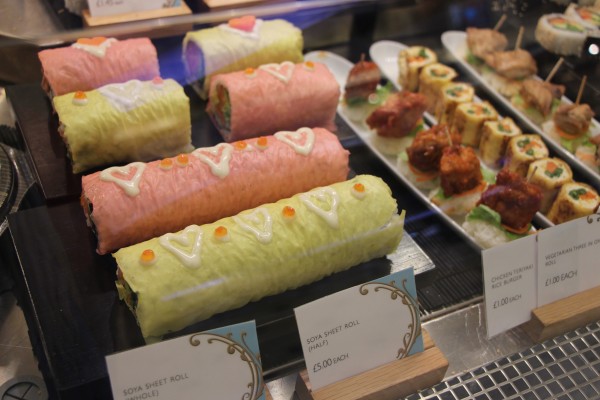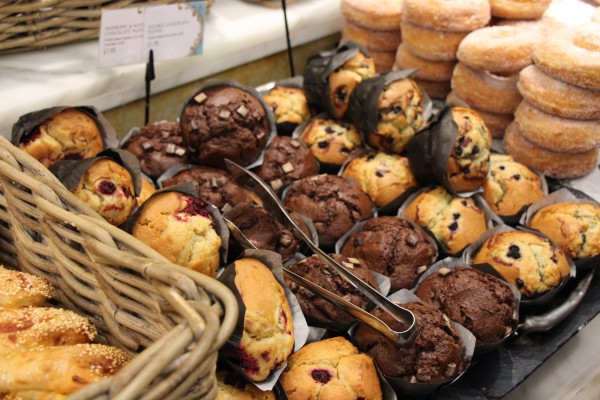 The Boy and I were so taken by the store and it's completely perfect food hall and eateries that we treated ourselves to High Tea. Most of the menu items in the Tea Room are quaintly named after places in London; we chose the Mayfair menu.
My idea of a perfect Valentine's spread, it began with dainty finger sandwiches. Next came two perfectly domed scones – one fruit, one plain – that were, as The Boy described, "dense, yet airy and buttery all at the same time" (I promise they were his words – yes, I was shocked!)
On top of this three-tiered beauty lay three Tea Fancies. There were about 10 fancies on the menu, from which I had to pick three. Pick THREE. It was the hardest thing I had done all week, but I finally decided on the Lemon Meringue slice, the Queen of Puddings and, especially for Valentine's Day, a love-heart beauty assembled on a rose-hued shortbread base topped with the most delightful meringue jelly cloud – just lovely.
To top it all off? A generous pot of the finest Harrods Earl Grey tea, brewed to perfection. I wouldn't expect anything less from the Brits.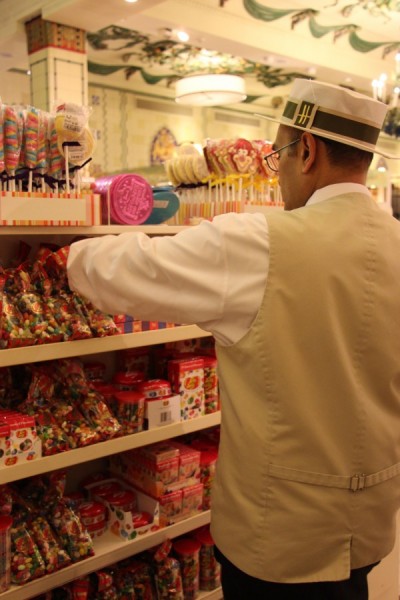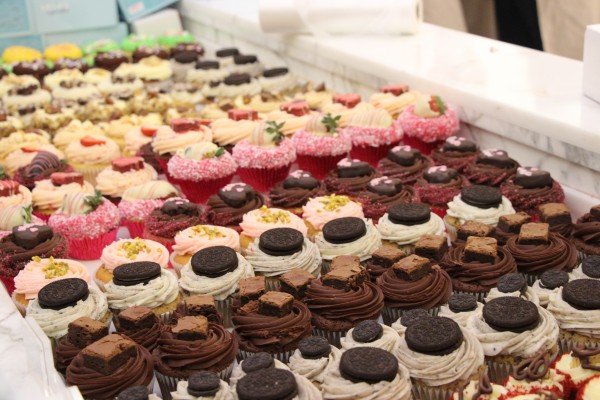 Uniquely British, no visit to London would be complete without experiencing  High Tea – and what better place to enjoy this ceremonial indulgence than at Harrods?
Fact file:
Harrods is at 87-135 Brompton Road, Knightsbridge, London, SW1X 7XL, United Kingdom.
Sat-Nav: SW3 1BB.
Tel: +44 (0) 20 7730 1234
You might also enjoy: Champagne High Tea @ Customs House.