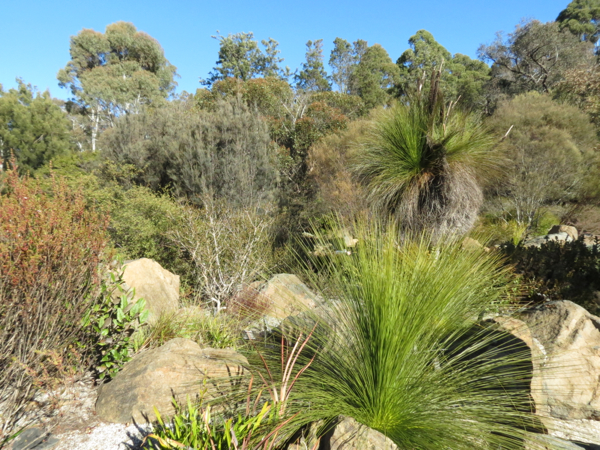 Yesterday was a great day for taking a ride on the Australian National Botanic Gardens' new Flora Explorer. It was a typical Canberra winter day – with a nip in the air, gloriously sunny, not a cloud in the sky.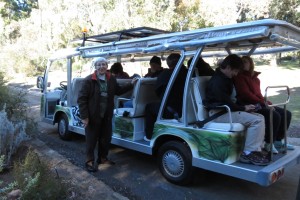 Maureen Connolly was our volunteer guide and had much to tell us about the Gardens, including its new project with trees and plants from Australia's Red Centre. This will open in late 2013, coinciding with Canberra's Centenary celebrations.
Photos © Christine Salins.