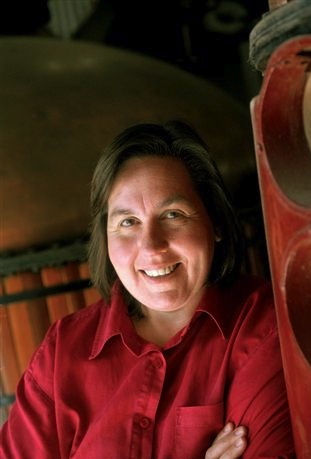 You'd have to say the judges got it right when they named Jane Ferrari Wine Communicator of the Year. The award, announced by the Wine Communicators of Australia in February, couldn't have gone to a more deserving person. If you've ever seen Jane work the floor at a wine dinner, you'll know what I mean.
Put simply, this girl's a professional who has people eating out of her hand as she regales them with stories about her travels, Australian wine and especially about Yalumba, the company she works for. (She might even throw in some commentary about football and country music too.)
Everyone loves her and that was obvious at the Royal Canberra Golf Club's Yalumba wine dinner as we sipped our way through some beautiful Viognier (Eden Valley & The Virgilius), the up and coming Vermentino (Y Series) and classics such as The Menzies and The Signature.
Jane is a winemaker herself, although these days she spends more time talking about wine than making it. And when Jane says The Signature 2006 is the best since 1996, who are we to argue?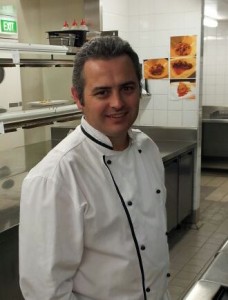 But I'm getting ahead of myself, for the wine was a backdrop for some pretty amazing cooking by Royal Canberra Golf Club chef Neil Abrahams.
The club holds regular wine dinners and they're obviously a great opportunity for the kitchen team to spread their wings and do some really exciting food.
The 5-course menu had some very exciting elements such as a piece of pork belly enclosed in a crispy fried prawn. It sounds odd but worked surprisingly well, with the prawn complemented by a terrine of lobster and ocean trout, crab quenelles and a dollop of beetroot and passionfruit jam.
This last addition was an inspired one and drew a lot of compliments from diners. Neil, I want the recipe!
It was clear from the seamless wine and food matches that the chef had tasted the wines before deciding on his menu. The beetroot and passionfruit jam, for example, was included because its fruity character complemented the fruity Viognier. It also added some acid to offset the richly flavoured seafood.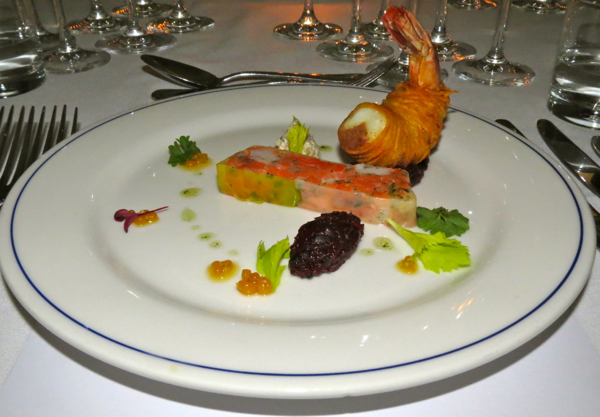 The Cigar Cabernet Sauvignon was described by Jane as Yalumba's "stealth weapon … to introduce people to what Coonawarra can do". It was paired with a deliciously sweet tender cutlet of goat, baked figs, and a confit of goat shoulder and truffle pie. Another winner.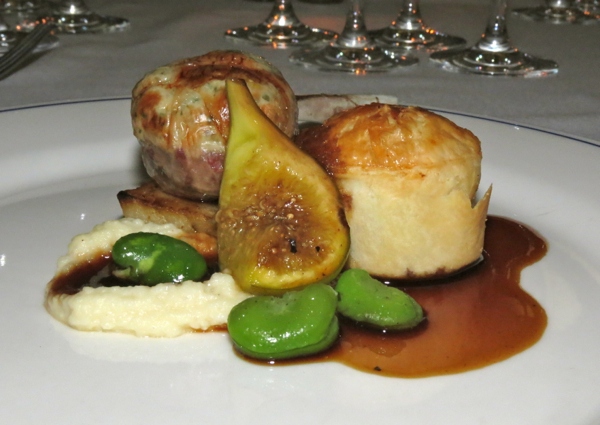 Neil thought The Signature Cabernet Shiraz and the Hand Picked Shiraz Viognier screamed out for beef, and because he wanted something a bit gamey, went for oyster blade, which he slow-roasted for two hours at 58 degrees C. Yum, yum and yum.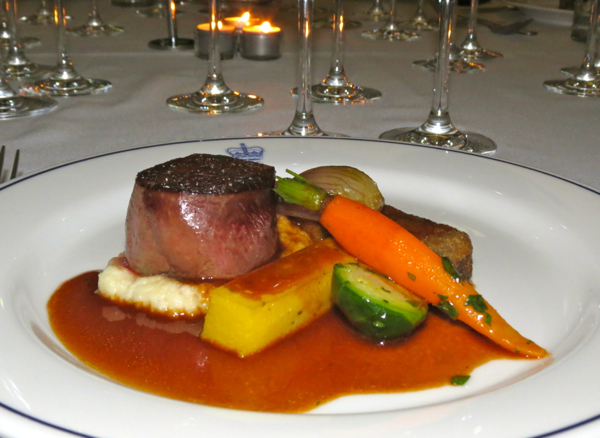 With flavours of lemon and quince, the dessert was titled "Autumn Delicia", the latter a Spanish word for "delight". That it was, and indeed the whole meal was one to savour.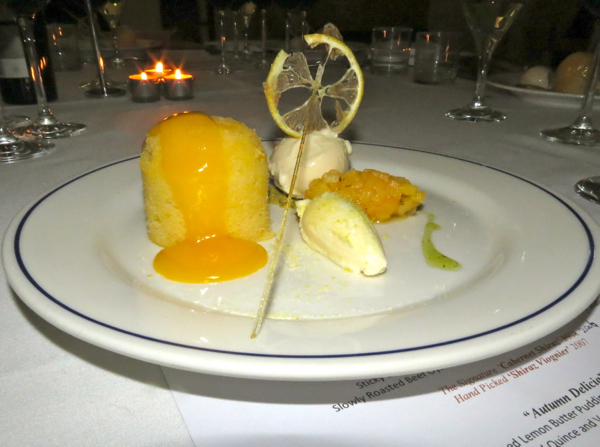 Put the Royal Canberra Golf Club's upcoming wine dinners in your diary. The next is a St Hallett wine and truffle dinner on June 15, at which senior winemaker Stuart Blackwell will be the guest speaker. Surely one not to be missed.
Contact:  +61 2 6282 7000 or  www.royalcanberra.com.au