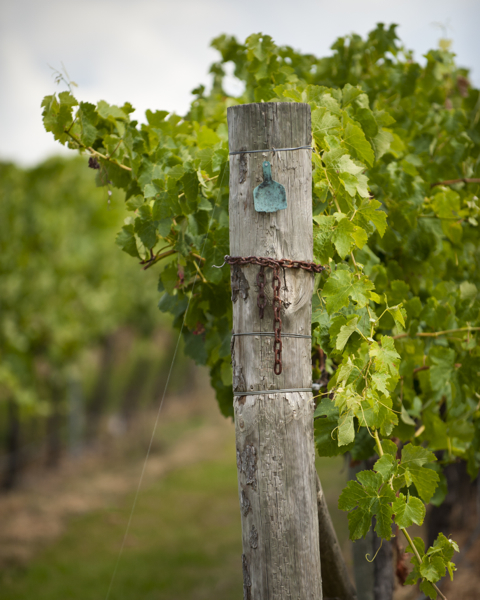 It's become one of the most popular events on the calendar for wineries in the Canberra District … the Murrumbateman Moving Feast, held annually on the October long weekend.
Fifteen Murrumbateman wineries will once again be opening their cellar doors this weekend, serving a signature dish matched with their finest wines. (The long weekend falls early this year, with the Moving Feast held on September 29-30).
The event kicks off with the Australian Cool Climate Wine Show trophy presentation dinner at Flint in the Vines on Friday night, with the public having an opportunity to taste the award-winning wines on Saturday at the Murrumbateman Recreation Hall (11am to 4pm).
During the Moving Feast on Saturday and Sunday, each winery presents a tasting plate "signature dish" matched to one of their wines.
You'll be able to travel from winery to winery sampling dishes such as Coq au Vin paired with Yass Valley Wines Merlot, Duck and Pistachio Terrine with Jeir Creek Sparkling Shiraz, and Beef Bourguignon Pie with McKellar Ridge 2009 Trio.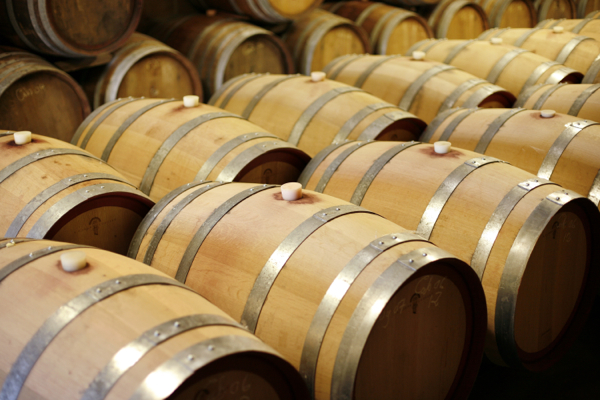 There's a great range of desserts on offer too, such as Pecan Praline Cheesecake served with Pink Ice at Granitevale Estate, and Rosewater Doughnuts with Shiraz Rosé at Murrumbateman Winery.
Wines are presented in a souvenir engraved glass for you to collect along the way. You can also pick up a Murrumbateman Moving Feast Passport and have it stamped at each venue for a chance to win a prize.
This year, for the first time, there's a bus service operating between Canberra Jolimont Centre and Jones Park, Murrumbateman, with a "hop on, hop off" service between Jones Park and all Moving Feast venues.
The 15 participating wineries (see list below) will also open on Monday, October 1, so that visitors can meet and chat with the winemakers.
During the weekend, Robyn Rowe will be doing chocolate-making demonstrations at Chocolat d'Or at 1153 Nanima Road, Murrumbateman, at 11am and 3pm.
Her chocolates were a treat at the Moving Feast launch, held at the Glassworks, where we also feasted on Duck Foie Gras and Persimmon Chutney served with Gallagher 2007 Blanc de Blancs, and Rabbit and Pistachio Terrine with Helm Premium Riesling, among other delicious canapés prepared by Flint in the Vines.
Fact File:
Where: 15 Wineries in the Murrumbateman Region
Murrumbateman is 30 minutes drive north of Canberra, or an easy 3 hour drive from Sydney.
When: Friday 28 September to Monday 1 October 2012
Moving Feast Saturday & Sunday 10am to 5pm
Cost: $18 for main dishes & $12 for desserts
More information: www.makersofmurrumbateman.org.au or +61 2 6226 2557
PARTICIPATING WINERIES
1.         Barton Estate
2.         Dionysus Winery
3.         Eden Road
4.         Four Winds Vineyard
5.         Gallagher Wines
6.         Granitevale Estate
7.         Helm Wines
8.         Jeir Creek Wines
9.         Long Rail Gully
10.       McKellar Ridge Wines
11.       Murrumbateman Winery
12.       Shaw Vineyard Estate
13.       Tallagandra Hill
14.       Yarrh
15.       Yass Valley Wines
Related posts: Robyn Rowe Chocolates; Floriade
Photos supplied by Makers of Murrumbateman.