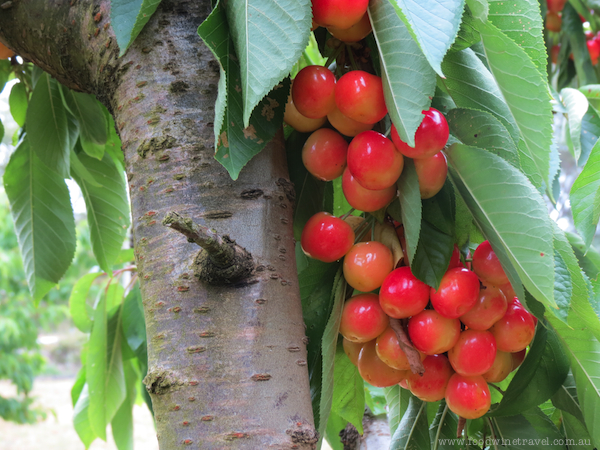 No-one could ever say that primary production is easy, least of all Peter and Cath Mullany, the owners of Ballinaclash Orchard in Young.
When 13 years of drought finally ended in 2010, the rain came with such a vengeance that they lost 80 per cent of their crop. In 2011, it was a similar story. "Cherries are such a vulnerable fruit. The last two years were devastating," said Cath (pictured below).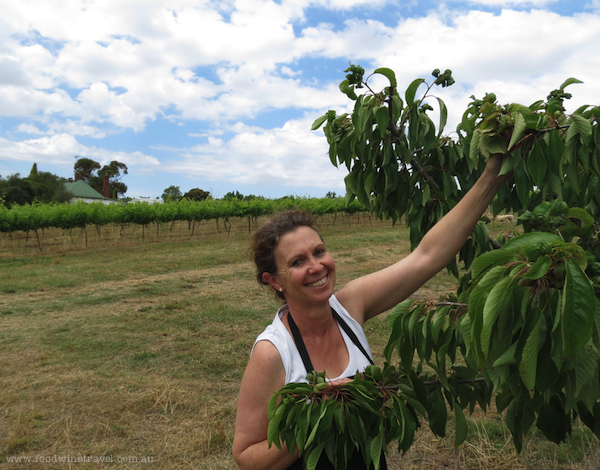 Thankfully, in 2012 they've been blessed with beautiful fruit, albeit a very light crop. All of which makes it more important than ever that they have a few strings to their bow.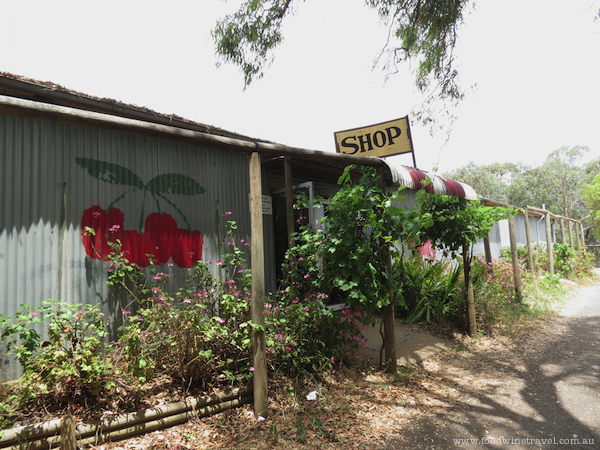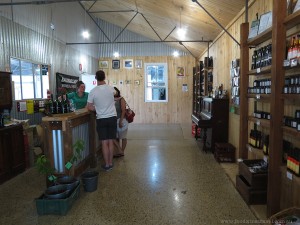 Hence their farm shop, whose product range is increasing as we speak.
The shop includes a cellar door, showcasing a range of wines made from grapes grown on the property.
They're also in the process of installing a commercial kitchen, a necessary step in completing the transition from farm to tourist attraction.
It's a completely different Ballinaclash from the one that Peter's parents bought in 1965 and which Peter and Cath took over in 1988.
Like a number of other orchards in the district, Ballinaclash offers 'pick your own' in season – $3 a kilo for apricots and $6 a kilo for cherries. Cath says this side of the business has grown exponentially each year. "A lot of our customers have been coming for years."
As well as cherries, the shop sells fresh apricots, peaches, plums and nectarines, along with a wide range of sauces and jams made by a neighbour using Ballinaclash fruit. It also sells locally made honey, olive oil and Le Barre cherry finishing vinegar.
The Mullany's planted grapes in 1997 and began making wine in 2005, crediting their winemaker Chris Durez, of Orange, with turning their grapes "into beautiful wines".
My pick of their wines was the 2009 Peter Shiraz, although it was the 2008 Daniel Cabernet Sauvignon that was named in the 2010 NSW Top 40. Their cherry wine fortified with brandy "walks out the door".
The region is beautiful in spring, making it perfect for Ballinaclash's blossom tours, which are another string to their bow. "One of the lovely things about Young is the definition of the seasons," said Cath.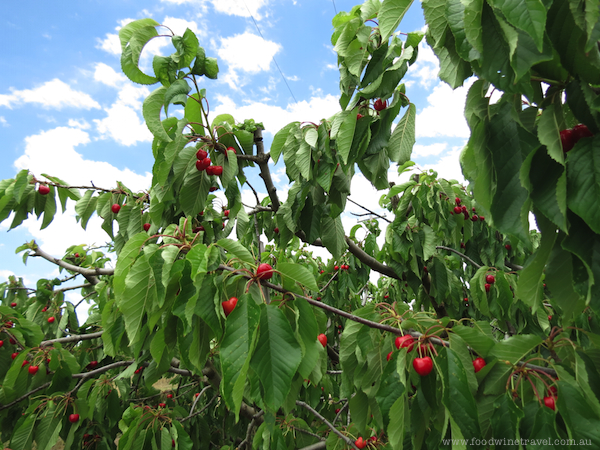 Where? Wombat Road, 6km from Young and 7km from Wombat in the Hilltops Region of New South Wales. (4355 Olympic Highway on the GPS)
When? The shop is open seven days a week from late October until early November. The cellar door is open by appointment all year.
Details: www.ballinaclash.com.au or 0418 271 770
Related posts: Young, NSW; National Cherry Festival; Street Parade; Chinese Tribute Gardens; Poppa's Fudge and Jam Factory; Adriana's Apple Slice; Old Schoolhouse Café; Hilltops Wine;
Check out some great cherry recipes at A Table Full Of Cherries.