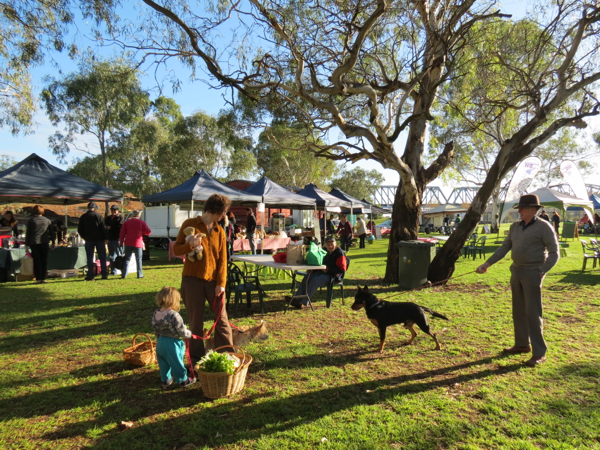 My bags are overflowing with goodies from a wonderful little farmers market at Murray Bridge in South Australia. The market is held every Saturday morning at a reserve on the banks of the Murray River. It's a picturesque setting with lush lawns and lovely shady trees.
Cruising on the Murray Princess, the market is an unexpected highlight. There are stalls selling fabulous fresh produce, handmade cheese, dried and glace fruits, locally grown nuts, cherry juice and cherry products, preserves and some amazing chocolate brownies (no room for those with all the food we've been eating on board!)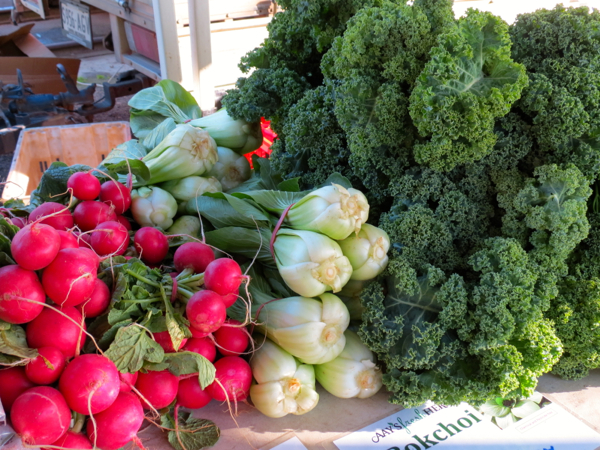 The number of stalls fluctuates from week to week as some stallholders come only once every two or three weeks. I'm seeing it on the quietest day, when there are just over a dozen stalls – on busier days there are up to 25.
But all the stallholders appear to be selling their own produce and the quality is high, so I'm dancing for joy. I've popped some sensational pickled beetroot into my bag, along with a jar of bread and butter cucumbers, both from Webb's Produce.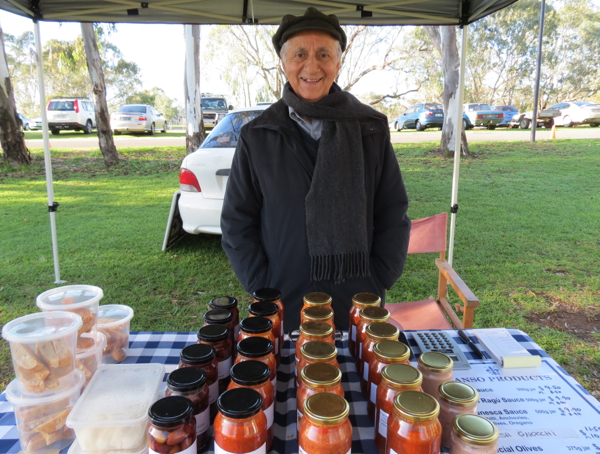 There's no room in my bag for any of Tony Sanso's Tuscan-style products (above) but I eye off enviously his bottled sauces (Napoli, ragu and puttanesca), his fresh gnocchi and his liver paté. I make room for some small treats: orange slices dipped in chocolate, roasted pistachio nuts, dried peaches and sun-kissed sultanas direct from the producer. 
On other stalls there are free-range eggs from Almond Grove Organics, cherry juice and cherry products from Merry Cherry Farms in the Adelaide Hills, and fantastic fresh produce including quinces, pomegranate, garlic, feijoas, olives and ruby grapefruit.
Regular shoppers can pay an annual membership fee that entitles them to a discount on all purchases.
Fact file:
What? Murray Bridge Farmers Market.
When? Every Saturday 8am – 12 noon.
Where? Wharf precinct, Murray Bridge, South Australia, 5253.
More details:
Murray Bridge Farmers Market
Visit Murraylands
Captain Cook Cruises