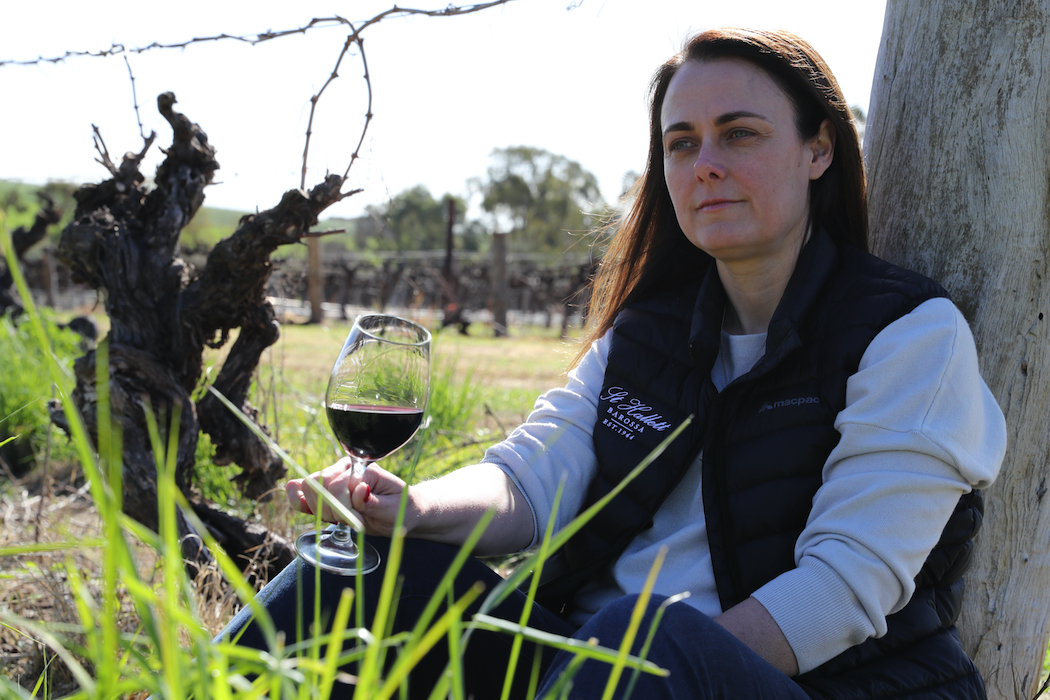 "It's part of the fun; it's like doing a painting and mixing your colours," says winemaker Helen McCarthy of working with Shiraz from different parts of the Barossa Valley to create different styles in the St Hallett portfolio. "It gives me great satisfaction when we're blending to come up with something that's better than the individual parcels."
McCarthy was talking in advance of St Hallett's annual vintage release on November 12, when it will unveil two new vintages of its Old Block Shiraz and Blackwell Shiraz, along with three brand new wines, Higher Earth Syrah, Mighty Ox Shiraz and St Hallett's most luxurious Shiraz to date, Planted 1919. It's the first time St Hallett will do a global release of all its wines simultaneously.
Having moved to St Hallett about a year ago after a 20-year career working for some of the country's leading brands, McCarthy is keen to show what the Barossa Valley is capable of. And that means disproving any notions that the region can only do big, bold, fruit-driven wines.
The Barossa Valley GI is made up of two sub-regions, the higher-altitude and cooler Eden Valley (300m to 550m above sea level) and Barossa Valley (120m to 300m). By selecting fruit from both, St Hallett achieves a variety of styles and flavour profiles.
"I've been asked many times why we focus on Shiraz at St Hallett and it really is (a case of), we know the Barossa can produce great Shiraz, so why not? I really like looking at the diverse styles we can get from this region."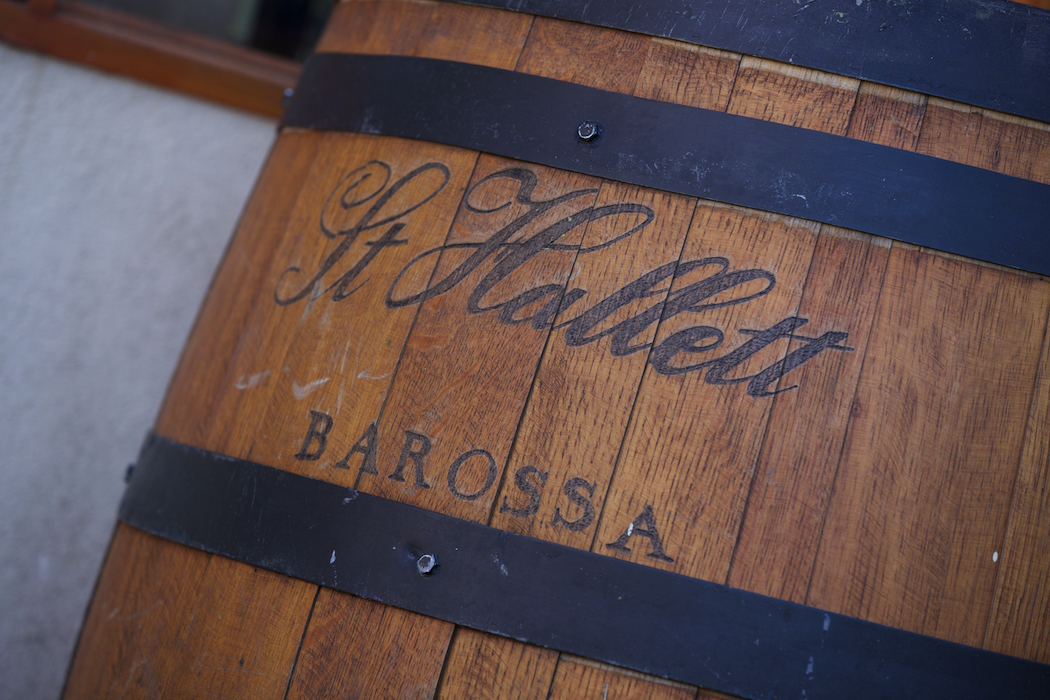 McCarthy says St Hallett is "really focused on mastering their vineyards", which in many cases are old, dry-grown vineyards run by multigenerational families who are very in tune with their blocks. "With every vintage, our winemaking team learn more about the influence of the site on the flavour and quality of the wines."
"I've got a passion for Barossa, but particularly for Eden Valley," she says at the start of our Zoom tasting. "I get a bit excited when I talk about Eden Valley."
Indeed, the new 2018 Higher Earth Syrah ($60) screams Eden Valley with its elegance, smooth tannins and almost-floral lift. This impressive addition to the St Hallett portfolio has dark cherry and raspberry notes with pepper characters typical of the Syrah style. Although Shiraz and Syrah are genetically identical, Syrah tends to be lighter to medium-bodied in contrast to the medium to heavy-bodied Shiraz style.
"For me, Eden Valley lends itself better to the Syrah style. The cooler climate really allows the development of some of those more restrained characters like the pepper characters, the spice, and the smoothness of the tannins. It's got a little more acidity than we expect from a traditional Barossa (wine)," McCarthy says.
From an almost perfect vintage – "the gods were kind to us" – 2018 Higher Earth Syrah is bright, inviting and long on flavour. It goes really well with mushroom risotto and the pepper notes make it a great match for tuna (McCarthy suggests tuna steaks with miso eggplant).
In contrast with Higher Earth, fruit for the St Hallett 2018 Blackwell Shiraz ($54.99) came from the floor of the valley, mostly from northern Barossa where the soils are deep and rich. "You get a real intensity of fruit and that lends itself to a different way of making the wine. In the case of Higher Earth, we use French oak. In the case of Blackwell, we use American oak, a more traditional Barossan oak choice."
Full-bodied with blackberry and black cherry flavours and hints of dark chocolate and vanilla, Blackwell is the most obviously Barossan wine in the St Hallett portfolio. Its release is always highly anticipated. First made in 1994, the wine is a tribute to winemaker Stuart Blackwell who was involved with St Hallett for more than three decades and is still a big part of the St Hallett family. "He still comes in and tastes with me," says McCarthy. "We see him around regularly, generally stealing leaves from our kaffir tree out the front."
The bar was set high when the 2017 Blackwell earned 97 points from Halliday. McCarthy is positive the 2018 will do just as well. "It's such a together wine, so beautifully balanced, and that's the key with this wine, that balance is really important. In the Barossa you can get these really powerful wines, they're almost punching you, whereas (with) this you're still getting punched, but they're doing it with gloves on."
With blackberry and dark plum characters, Blackwell is a serious wine but bright enough to drink on release. "It's a wine that needs some food and it definitely needs decanting," McCarthy says. "After decanting, it really opens up and you get a lot of the vanilla character from the oak coming through on the nose that pre-decant you didn't see so much. This wine for me is the wine that everyone comments on as being consistent from year to year. Consistency is really important to us. If it wasn't, Stuart would let us know pretty quickly."
Like Blackwell, St Hallett Old Block Shiraz has a decades-long provenance. First produced in 1980, it is made from the best available old-vine Shiraz from both the Barossa and Eden Valleys (51:49%). All the vineyards the fruit is sourced from are older than 45 years, with those in the new release having an average age of 96 years.
The 2016 Old Block Shiraz ($159) is full-bodied yet elegant, seamless and silky smooth. Layers of dark cherry, blackberry, anise, white pepper and salted plum slowly unfold across the palate. From another good vintage – "it was almost cool for our region" – the fruit had one of the longest ripening periods ever for these old-block parcels. The result is a perfect balance of acid and tannins, producing a wine that could be cellared for many years.
"We're pretty pleased James (Halliday) acknowledged what we already know – that it's bloody great," says McCarthy of the 97 points given to this wine in the 2021 edition of the Halliday Wine Companion. She recommends decanting it to really enjoy it, and while she loved it with seared lamb racks, she says "you really can't go past a rare steak with this".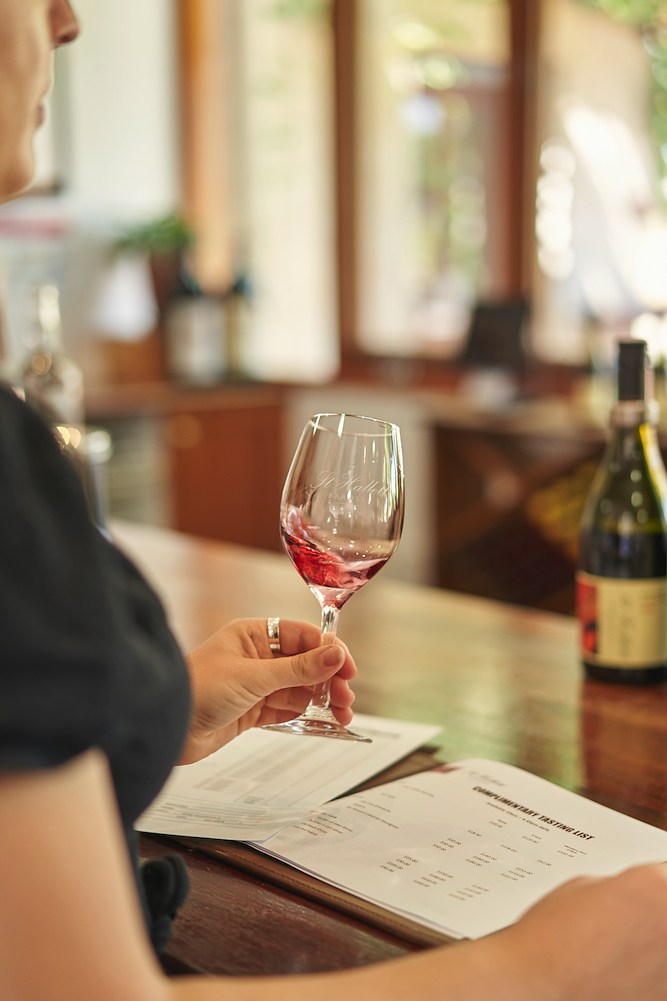 Two new wines in the global release demonstrate just how keen St Hallett is to master Barossa Shiraz. It might seem ambitious to produce wines in the league of Mighty Ox ($210) and Planted 1919 ($450), but McCarthy says they wanted to test the boundaries with a super-premium product. "We've got some friends down the road who have red on their label, a bit like our own red, and if they can do it, why can't we?" she said in a gentle dig at Penfolds.
Sourced from vines that are more than a century old, 2015 Planted 1919 is unashamedly luxurious. Food Wine Travel hasn't had the privilege of tasting it, but McCarthy assures us it is "looking absolutely stunning", with fine flavours of dark fruits and dried herbs, fine polished tannins, and a long finish.
"I've been blessed with working at some great places and I've been pretty blessed with walking in at the right time and this is one of those walk-in-at-the-right-time type moments," says McCarthy. "This is the first time St Hallett has released a luxury wine and it really epitomises our belief in the vineyard."
The fruit is from an Eden Valley vineyard planted in 1919. "It's gorgeous. The owners are amazing people who have owned this vineyard for a long time. It's almost as if the vines have got their own story. It's really nice to see it in a package and get out there. It's a medium-bodied wine, which surprises a lot of people, because that's how the vineyard presents itself. It's in a beautiful pack, it's really understated and elegant, and then it's got all the add-ons. It's got leather (on the label), it's very tactile."
McCarthy says it will always be from centenarian vines from a single vineyard. "If it doesn't come up to scratch, we won't make it." Just 360 bottles are being released in Australia and 1200 globally.
2018 Mighty Ox is an interesting release, not least because it is in a magnum under cork and is squarely aimed at collectors. "There's a really small niche group of people domestically who are avid collectors and they're always asking for big format because big format does age a little better," says McCarthy.
The wine is said to be a "lush full- bodied wine with good fruit intensity of blackberry and black cherry" along with "prominent oak characters of vanilla and dark chocolate and excellent persistence". A more traditional style of Barossa Shiraz, it's designed to be cellared.
"In 10 years, it's going to look even better," says McCarthy. "It's muscular, you think of oxen, they're muscular, they're big, they're not the most inviting of creatures, you don't want to go up and give them a pat. They're something that does a job and is very strong. That's the Mighty Ox."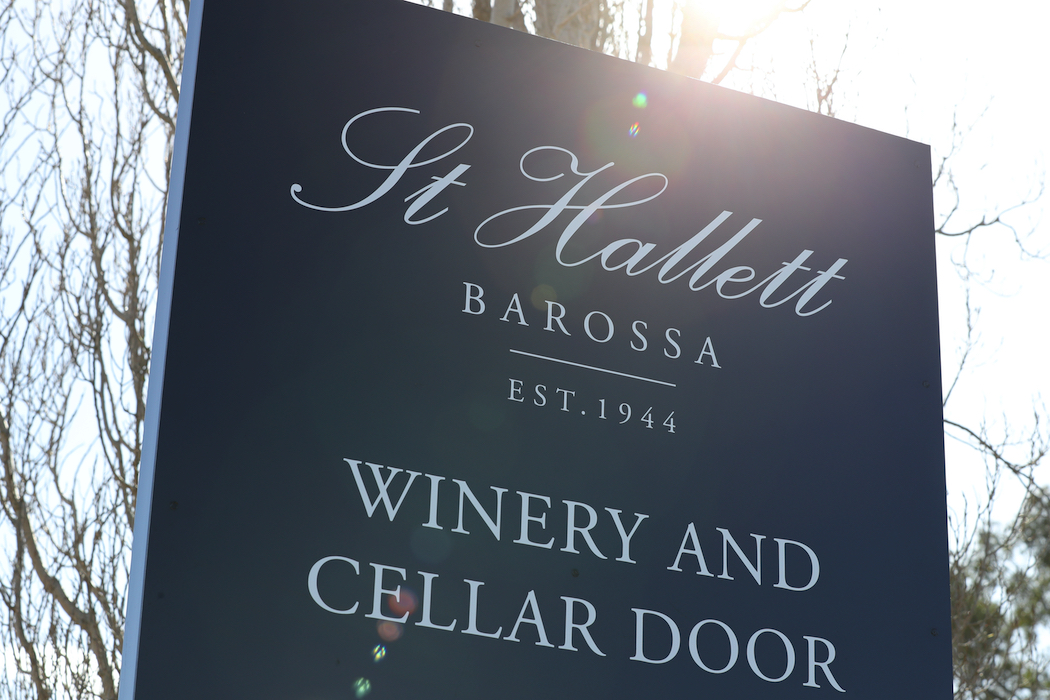 While all the St Hallett wines will age beautifully, most are also designed to be enjoyed now. "If you're super lucky and you have a wine fridge, or you live in Tasmania and don't get massive temperature changes, or you live in Sydney and have a wine cellar, maybe you can cellar it, but for the rest of us, particularly in Adelaide, we buy wine and we drink it.
"We can't store it properly. That's always in our mind when we make wines. There's no point making wine for 1 per cent of the population. We have to make it for everybody."
---
Look out for these wines in the 2020 St Hallett global release:
2018 Higher Earth Syrah, $60
2018 Blackwell Shiraz, $54.99
2016 Old Block Shiraz, $159
2018 Mighty Ox Shiraz (1.5L), $210
2015 Planted 1919, $450
The wines will be available from November 12 in major retailers and select independent stores nationally. Planted 1919 will be available from the St Hallett cellar door and limited to fine wine retailers.
More information: www.sthallett.com.au