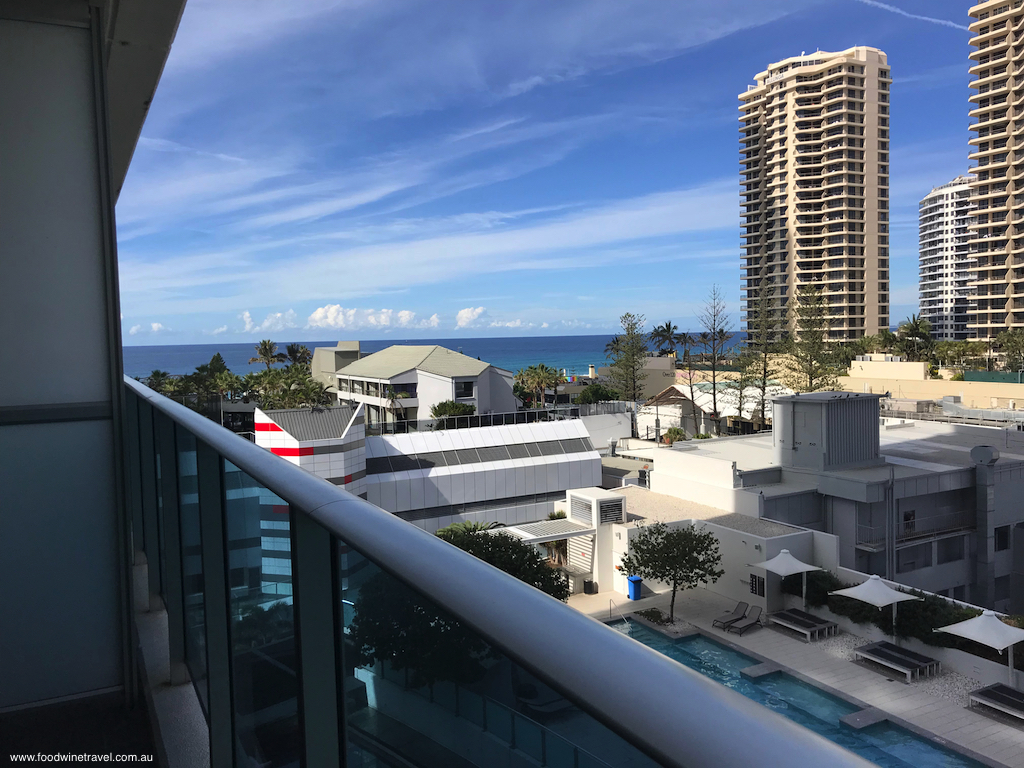 As far as locations go, the Hilton Surfers Paradise could not be more central – it's right in the heart of Surfers, between Orchid Avenue and Surfers Paradise Boulevard. Step out the front door and you are right in the thick of shops, restaurants and entertainment, and just a few steps away from the beach.
From the balcony of our 5th floor room we can see the beach that draws visitors from all over the world, though the view is framed by high-rises jostling for space on this narrow strip of the Gold Coast.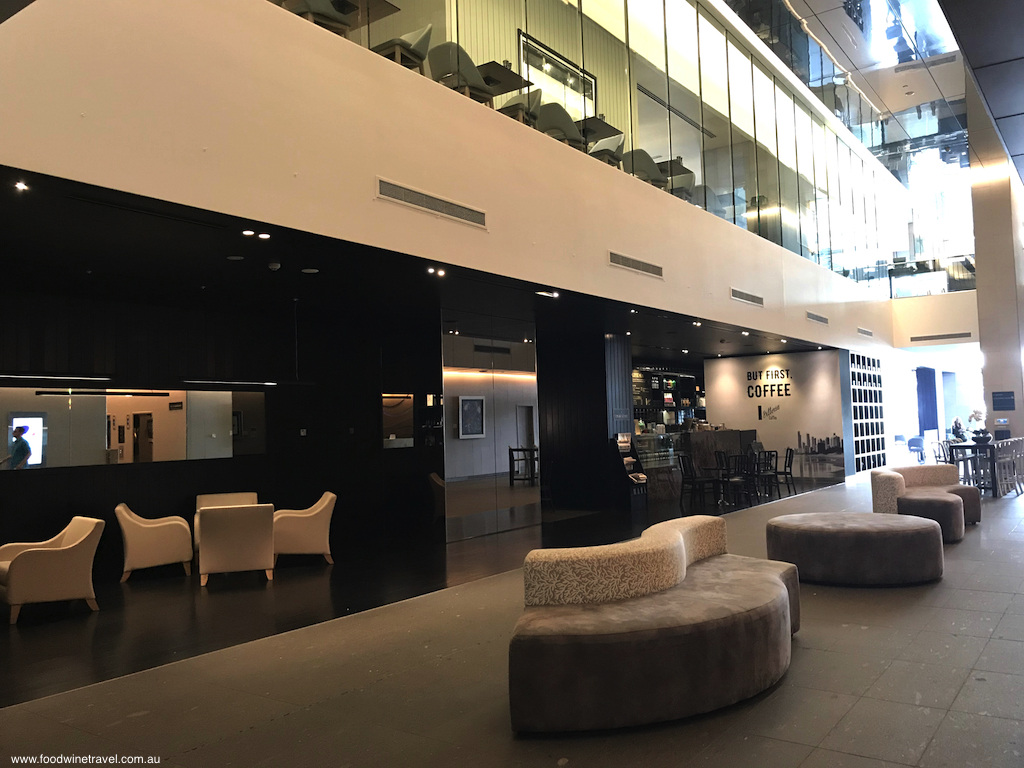 Our room is one of 169 rooms and suites in the hotel's Orchid Tower. If we turn to face the other direction, away from the beach, we can see the hotel's second tower with 220 self-contained, one-, two-, three- and four-bedroom residences. Look down and we can see the long, inviting swimming pool, one of four in the complex. Other recreational facilities include a sauna, two fitness centres and eforea spa.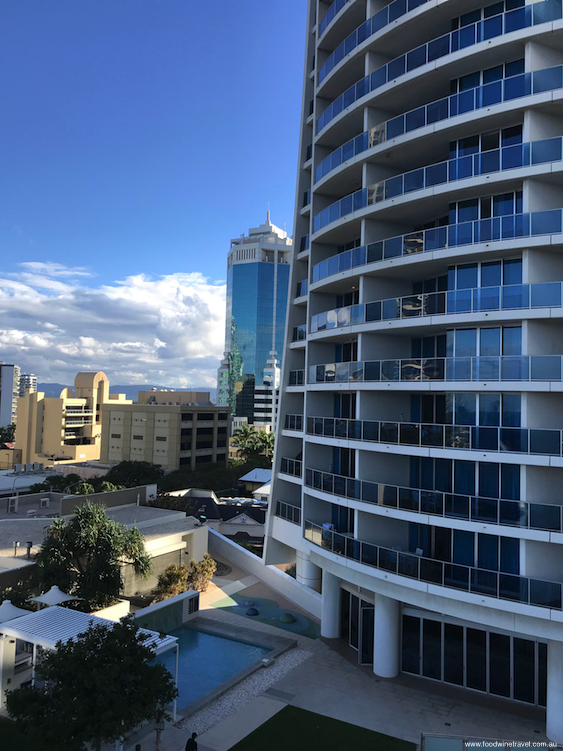 Our room is not very spacious, though it does have an area partitioned off with a long desk, making it ideal for couples where one wants to work without disturbing the other. Wi-fi is free for Hilton Honors members (it's free to sign up if you're not a member already).
The bathroom is a good size, fitted with everything you might expect including a make-up mirror, robes and quality Crabtree & Evelyn toiletries.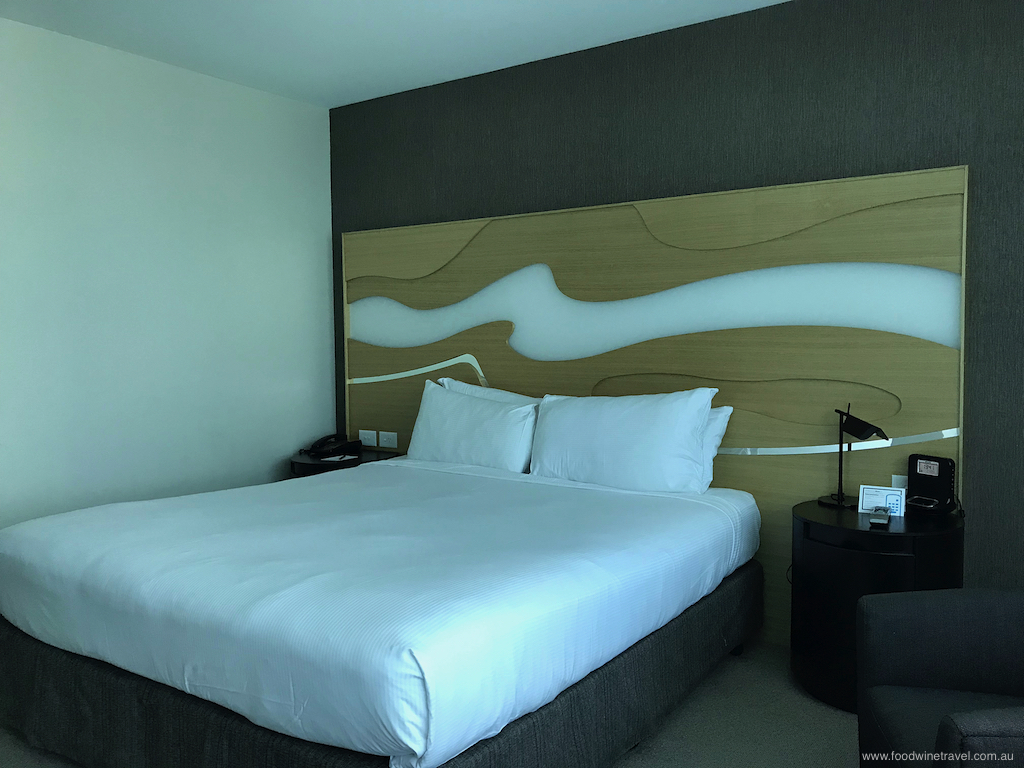 Our room is located near the elevators and, perhaps because of this, our door bangs – just a tiny amount but enough to give us a jolt – whenever someone opens or closes a door on our floor. Either we get used to it or the hotel's spectacular birthday bash leaves us in such good spirits that we no longer hear it, but we sleep very soundly. Nevertheless, it's a reminder to self: always ask for a room away from the lifts.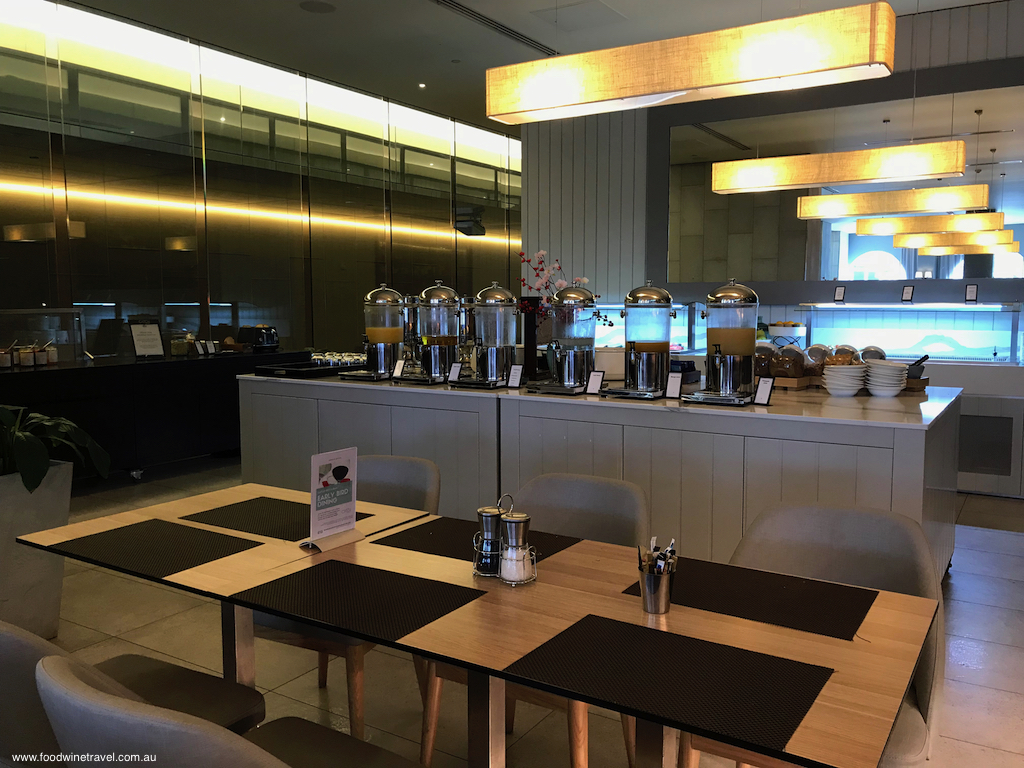 Breakfast in the hotel's signature restaurant, Catch, is very good with eggs cooked every which way on request and the usual selection of fruit, cereals, juices etc. Secure underground parking is available for $20 (self-parking) or $40 (valet). The hotel checkout time is 12 noon – score!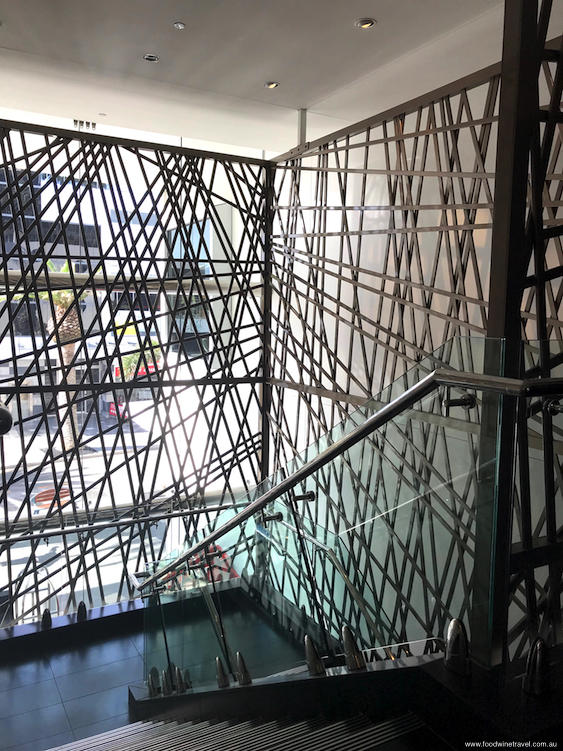 The décor in our room is stylish but understated. The public areas have some striking modernistic features, like the geometric lines in the stairwell and large round porthole-style windows. Yet there's a dark, corporate feel to the public areas, and although classy, it seems incongruous with the hotel's coastal setting.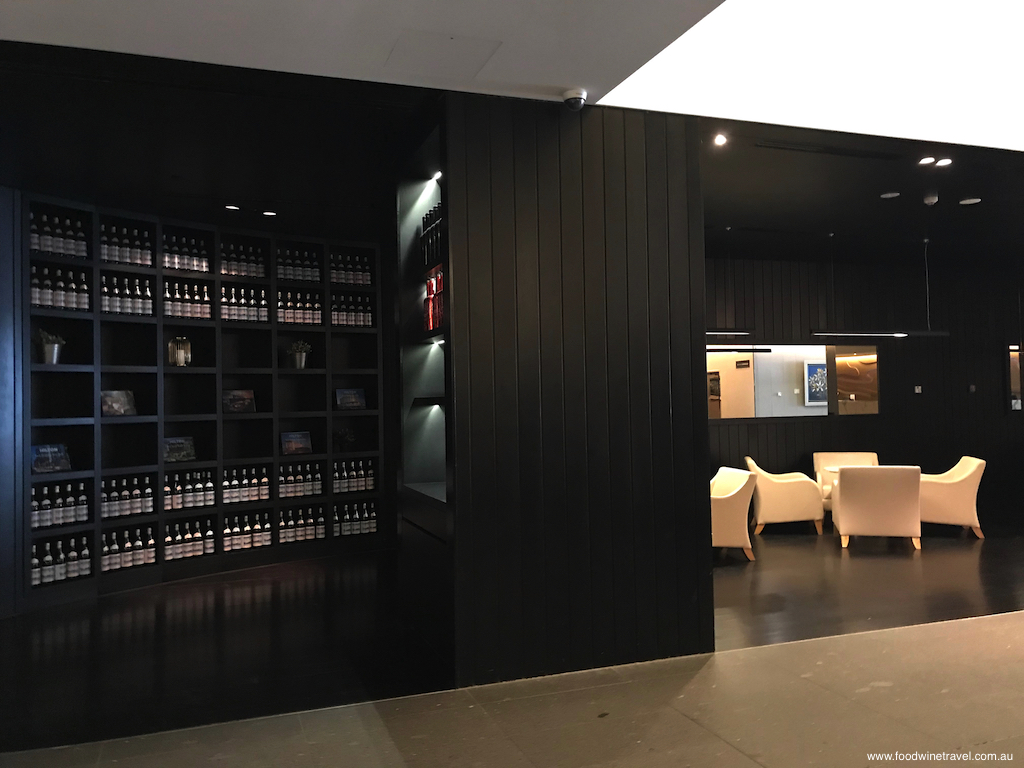 No doubt there will be some updating, since the hotel was recently acquired by the Sydney-based Schwartz family who have a reputation for positive transformation. Dr Jerry Schwartz has promised that the hotel will become "an absolute stand-out 5-star hotel in Surfers Paradise". The future is looking bright.
If you go:
Hilton Surfers Paradise Hotel
6 Orchid Avenue
Surfers Paradise QLD 4217
Australia
Tel: +61 (0)7 5680 8000
www.hiltonsurfersparadise.com.au
With thanks to the Hilton Surfers Paradise Hotel for generously hosting us. We stayed in room 511.