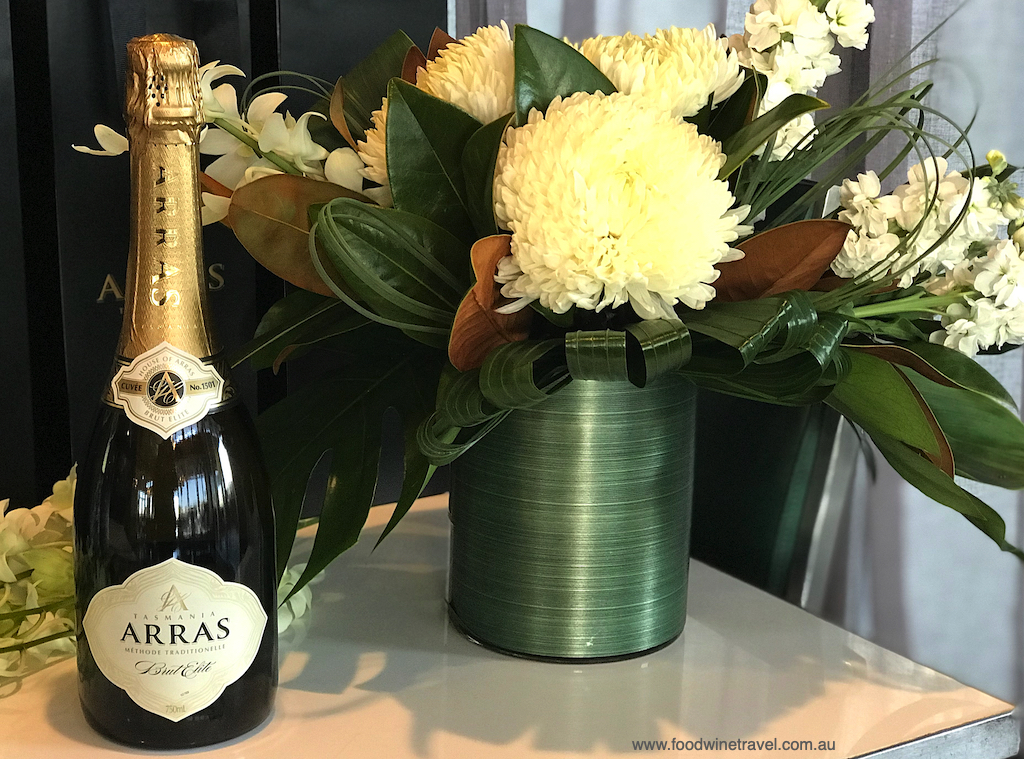 Twenty years ago, I attended a glittering function in Sydney celebrating the launch of Arras, a premium Australian sparkling wine. Chief winemaker Ed Carr said at the time that he wanted to produce a wine that would rival the world's best, including the great Champagnes of France.
It was a big call, but here we are, a couple of decades down the track, and the Arras brand has evolved into an exquisitely beautiful style that is most certainly world class. The range has expanded from that single first wine to half a dozen or so, each with a different character yet with a distinct house style.
All these years later, Carr is still at the helm and House of Arras is Australia's most awarded sparkling wine brand with over 86 trophies and 225 gold medals. In 2018, Carr received a Lifetime Achievement Award at the Champagne & Sparkling Wine World Championships, the only non-Champenois winemaker to ever receive the award.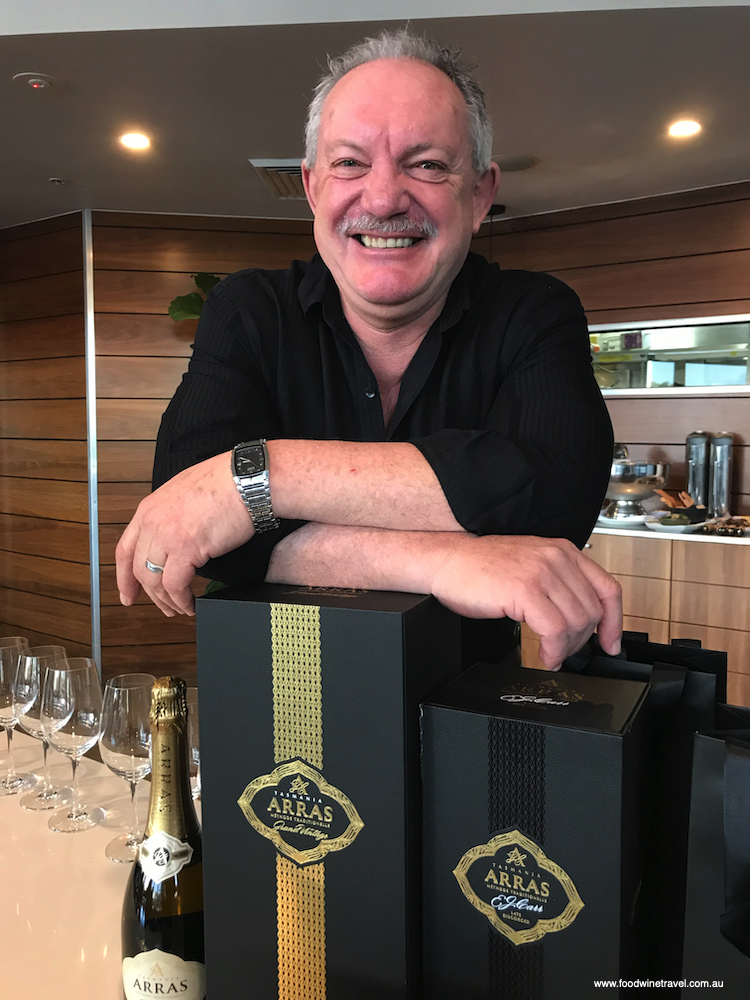 It's a great track record, but in terms of the brand's evolution it is still early days. "We're only 25 years into this," says the man who still sees a bigger picture, including an expansion in volume that he hopes will lead to more exports (so far only a small amount has been exported, to the United Kingdom and Japan).
In the years since Arras was launched, Australians have developed a taste for Champagne, but Carr is not perturbed. "Australia buys over its weight in Champagne, but to me that's a positive, because (it means) there's a market there for premium quality sparkling wine," he says.
"There's some really good sparkling wine coming out of northern California and Oregon. There's the English making sparkling wine now too and some of these are quite good as well. I really don't see it as a competition."
The style that Carr has been honing over the past 20 years, and the style he wants to take to the world, is one of richness and complexity, yet with a lovely fresh vibrancy. "We aim to make flavoursome rich wines with a lot of character but if you look at the better sparkling wines from around the globe, they have that richness and complexity, but they should also be very vibrant, bright, fresh salivating styles."
Very early in the Arras journey, Carr identified Tasmania as being the place where he could source fruit for the style he was trying to achieve. "The best cold climates in the world produce the best sparkling wines. Cold climate in Australia can come from either altitude or latitude."
High altitude sites, like Orange (NSW) and Macedon (Victoria), tend to have very cold nights and hot days, the large temperature variation producing what Carr describes as "a more steely, linear structure" compared with the "more supple nature" of wines from high-latitude places like Tasmania.
"If you're in areas of high latitude you tend to get differences that may be moderated by being close to the sea. A lot of high-latitude places are close to the coast or are islands like Tassie. You get longer daylight hours with softer light, the sun angles different, and often in these high-latitude places you get a higher humidity and higher cloud effect, so the vines are not stressed as much by the heat during the day."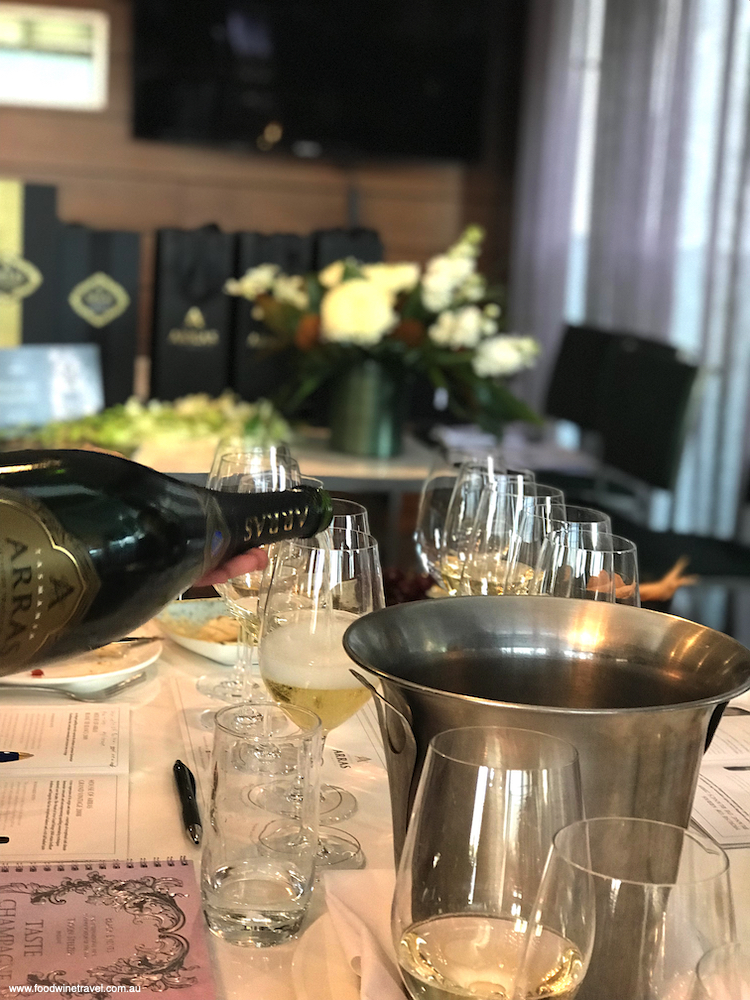 "When we originally thought about the Arras brand, we thought it might be multi-regional, with some Yarra Valley, some Tumbarumba, but we found there was enough variation within Tasmania itself."
Although Tasmania is classed as one geographical region, the climate and soils differ markedly from the Tamar to Pipers River, the east coast, Derwent, and Huon Valley. Each sub-region bestows its own nuances on the Chardonnay, Pinot Noir and Pinot Meunier grapes. "What we're aiming to do is have a house style across the range and have the individual wines driven by the different varieties and ages of the individual labels."
Each vintage produces around 30 different wines, which are kept separate by both vineyard and variety. "We also have some of those in oak, so when we come to blending these, we try to maximise the number of components to put the most complete wine together." Little wonder it's called Arras, a French word that translates as "rich tapestry".
Here's a run-down of the wines Arras has released ahead of the coming festive season:
House of Arras Brut Elite NV: "Even though this is the youngest wine of the line-up, it's still a four-year-old wine. It's predominantly from the 2015 vintage," says Carr. "Pinot Noir gives it the plushness, the rich red fruit feel; Pinot Meunier sits in the middle and gives it the juiciness and approachability; and Chardonnay gives it its elements. It has a really dry structure … low dosage … which gives it brightness and dryness. It's the driest Brut Elite we've made. It's just under 6 grams (residual sugar) per litre so it's in that extra Brut spectrum." At an RRP of $60.99, this is the cheapest wine in the line-up.
House of Arras Rosé 2009: "Rosé interpretation is very broad. We've really gone for an elegant style of Rosé here," says Carr. "It's still heavily driven by Pinot Noir so it has a rose-gold coppery colour that to us is a more elegant style of Rosé. At this price point ($106.99) it's a fairly oblique market so people are going to be fairly open to what they see as a Rosé style; if you were more in the commercial sector people would expect a lot more colour."
"Sparkling Rosé has always been seen as a sweeter bubbly in Australia and that's a real hangover in the market." But Carr says demand for quality sparkling Rosé is growing worldwide and consumers are beginning to appreciate this more elegant style. Like the Brut, the Rosé is dry, with about 7 grams residual sugar, "just that little bit extra to balance off the tannin". It was left on lees for 9 years – a remarkable commitment to producing a quality wine.
With strawberry and cream characters and a little bit of earthiness, this is a great wine for pairing with food. The 2009 Rosé has been released ahead of the 2008 vintage, the first time Arras has reversed the order of disgorgement for any of its wines. "2008 was a very classical year, cool with a bit of late rain, whereas '09 was a dry warmer year and it's just moved on that little bit quicker so we decided to release the '09 first," says Carr. "This is an extremely rare event yet one that demonstrates the complexity of Arras wines and the uniqueness of the ageing process."
House of Arras Blanc de Blancs 2009: Whereas the first 2 wines were Pinot Noir driven, this one is 100% Chardonnay with just a little bit of what the French call taché (staining) to give it an ever so slight reddish tinge. Because Chardonnay takes a little longer to express itself, the Blanc de Blancs spends a minimum of 8 years on lees; this one was on lees for 9 years.
It's very dry with a dosage of just under 4 grams per litre, and you can almost smell (and taste) the sea in it. Its RRP is $106.99 and I believe it would match perfectly with oysters. "Tasmanian Chardonnay tends to have that very saline/oyster/seaspray character even if it's not grown in vineyards by the sea," says Carr.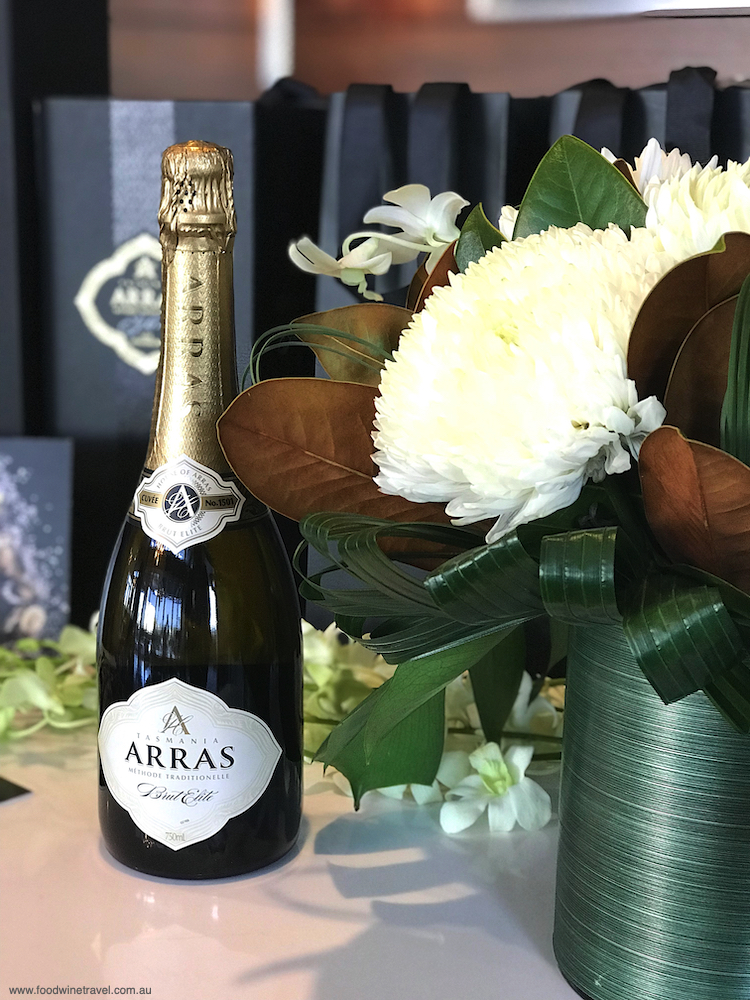 House of Arras Grand Vintage 2008: Grand Vintage is always Chardonnay predominant; this 2008 vintage is 65% Chardonnay, 35% Pinot Noir. Full-bodied but with seamless integration of its complex characters, it has aromas of honeycomb and nougat, and flavours of lemon curd, mushrooms and toast. Priced at $98.99, it is very dry, with about 6 grams of residual sugar, and spends at least 7 years on lees (this one had 9). "I'm a great fan of the Rosé style but this is the real core of the range," says Carr. "It's the classic blend that we chose right from the start."
House of Arras Grand Vintage Magnum 2007: Once again, a predominantly Chardonnay Grand Vintage but this time from the 2007 vintage. "It's probably one of the most successful wines we've ever had with that label and now it's only left in magnum," says Carr. "The magnum is still so youthful and fresh."
Whereas the Grand Vintage is usually less than 70% Chardonnay, this one is 78% Chardonnay and 22% Pinot Noir. "A lot of the Pinot Noir vineyards were affected by frost. When it grew back we were not entirely happy with the character. We went back many times to see if we could squeeze any more Pinot Noir into that blend and it just would not work."
With a greater proportion of Chardonnay, this one displays more lemon curd, more lemon meringue pie notes and more austerity than the 2008 vintage. Definitely a special occasion wine, it sells for $249.99 and is available only at the House of Arras cellar door.
House of Arras E J Carr Late Disgorged 2004: The pinnacle of Arras, this wine pays tribute to the dedication and inspiration of Carr. A blend of 66% Chardonnay and 34% Pinot Noir, it has great intensity and character, with vibrant citrus, nougat and oyster notes, and a secondary umami character.
Disgorged in March 2018, it had a whopping 13 years on lees. The seventh vintage of this wine, it sells for – gulp – $230.99. Sadly, you wouldn't lay your hands on a bottle even if you tried. In August, it was awarded 99 points and named Australia's Best Sparkling wine in the 2020 Halliday Wine Companion Awards. Halliday commands such power.
Halliday's 2020 Wine Companion states, "The rise and rise of the fortunes of House of Arras has been due to two things: first the exceptional skills of winemaker Ed Carr; and second, its access to high quality Tasmanian Chardonnay and Pinot Noir. While there have been distinguished sparkling wines made in Tasmania for many years, none has so consistently scaled heights of Arras."
The 2005 E J Carr Late Disgorged will be out soon, or if you really want the 2004, you might score one of the 2004 magnums due to be released next year. Carr says it will be a very exclusive release, with only about 350 magnums likely to be produced. "We're not sure about the size of the magnum market. A lot of people buy magnums and never open them, but a lot of sommeliers are saying more people are buying magnums at the table now."
Carr says that although Tasmania is the driver for the Arras brand, it is really the age of the wines across the brand that make Arras unique. "From a 4-year-old wine (Brut Elite NV) to a 15-year-old wine (E J Carr Late Disgorged), they just have this longevity. I guess we didn't fully understand the longevity when we first started. We've had more confidence with ageing because (the wines) haven't blown out, they still have that bright refreshing character."
"You could never fund this yourself," says Carr, referring to the commitment of parent company, Accolade, in enabling such long ageing. "There have been some dark times but it (Arras) has broken some new ground in quality, style and price point, and now it's getting a lot of support. Personally, it's very gratifying."
"When we first started, we made the '95 vintage and we thought it was particularly old when we released it in '99. I guess what we've learnt over the years is the longevity of the wines. We've found that the wines in Tassie have this great elegance and suppleness but they just keep ageing so gracefully. They build that complexity and depth but they have that lovely vibrancy and brightness. To us, if you can squeeze all that in one glass, you've cut the mustard."
House of Arras sparkling wines are available at fine wine retailers nationally and online at www.houseofarras.com.au