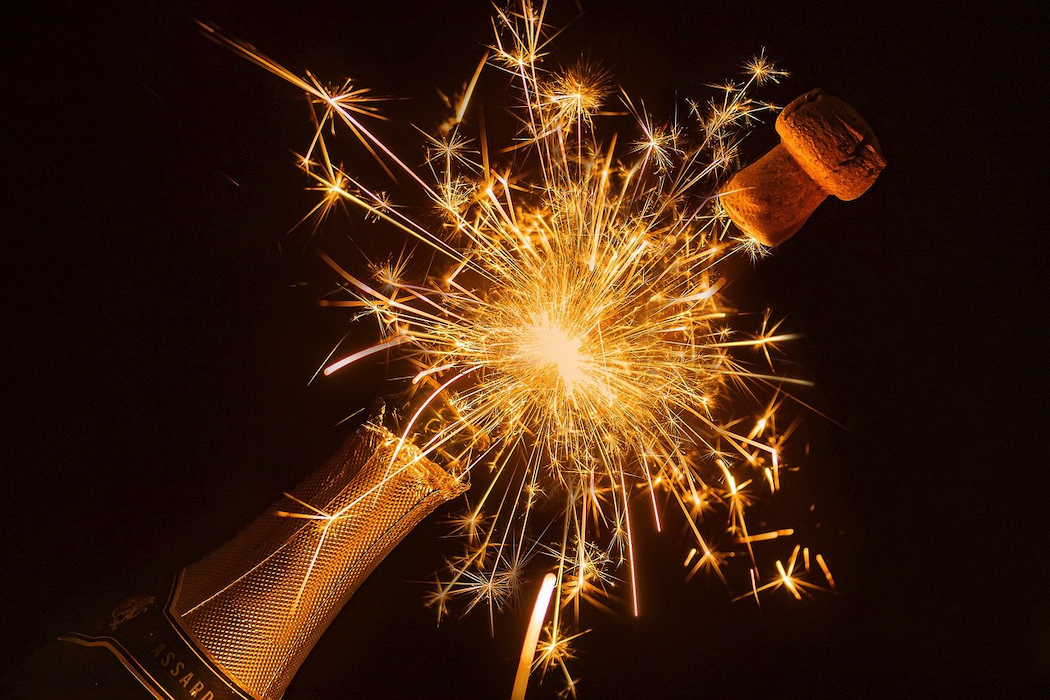 We're pleased to bring you our Food Wine Travel list of sparkling wines to ring in the New Year. While 2020 has been a good year for us personally, we know it's been a devastating year for so many around the world. At the very least, it's a year that most people will be glad to see the back of, and I'll hazard a guess that there'll be more corks popping this New Year's Eve than ever before. Here's to a New Year that will hopefully be kinder than the one we are leaving behind.
A new Prosecco from Brown Brothers
One of Australia's premier producers of Prosecco, Brown Brothers has launched a new product that is perfect for toasting the New Year. Brown Brothers NV Prosecco Premium Brut is slightly drier than their best-selling Prosecco NV and comes in an elegant bottle befitting a special celebration.
Prosecco Premium Brut is crisp, fresh and beautifully balanced with a fine, delicate bubble and aromas of granny smith apples and lemon zest. Grown in the cool climate of Victoria's King Valley, it's a good match for oysters and seafood dishes, as well as pairing beautifully with goat's cheese, camembert and other cheeses. It is available nationally from Dan Murphy's and BWS, or direct from Brown Brothers. RRP $25.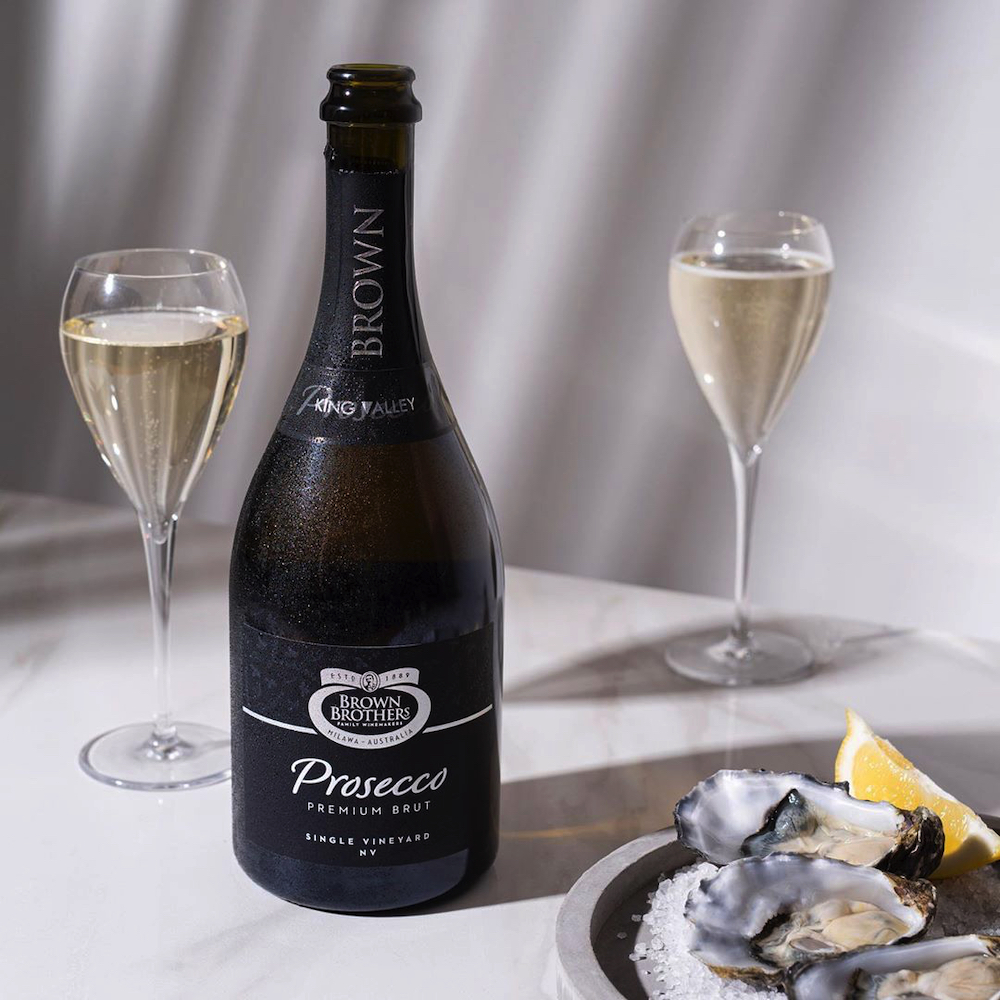 The new Premium Prosecco joins Prosecco NV, Prosecco Rosé and Prosecco Spritz in the Brown Brothers range ($18.80 each). For anyone who loves Aperol Spritz, the Prosecco Spritz really steps up to the mark taste-wise and is super-convenient for anyone who doesn't want to mix their own. A lot of people seem to struggle with getting the right combo for Aperol Spritz, so this ready-made Spritz is the next best thing. The Prosecco Rosé has the freshness and vibrancy of Prosecco, but with a soft, rose-gold colour and subtle notes of watermelon and strawberry.
Joie de vivre from Jansz
Jansz was a real pioneer of quality sparkling wine in Australia, making it according to the traditional Methode Champenoise back in the '80s before other Aussie producers followed suit. It was also one of the first to recognize northern Tasmania as an ideal location for sparkling wine production. I fell in love with Jansz then and still think it's a great go-to drop for celebrating a special occasion.
Jansz 2015 Vintage Cuvee draws on the best hand-picked fruit from Jansz's Pipers River vineyard and undergoes four years of ageing on lees, giving it its trademark complexity, creaminess and sophistication. Elegant with a delicate bead, it has enticing aromas of lemon curd with subtle notes of brioche, nougat, rose water and hazelnuts (yes, all those delicious things!) RRP $47.
Jansz Premium Rosé is a vibrant, fresh bubbly with a delicate pink colour, fine bead and gorgeous aromas of rose petals and Turkish Delight. Notes of brioche and strawberries combine with a rich, creamy texture to produce a wine that is full of joie de vivre. RRP $30.
Chandon range of fine wine
The Chandon name is synonymous with fine Australian sparkling wine and, frankly, we'd be happy to drink any in the range, from the NV Brut and Brut Rosé (RRP $25) through to the mid-range 2009 Winemakers Selection Rosé (RRP $64), right through to the 2008 Late Disgorged (RRP $105) and 2009 Late Disgorged Rosé (RRP $115) we reviewed earlier in the year.
Late Disgorged is a style of production pioneered by the late Tony Jordan and perfected by Chandon since the early 1990s. The wines are aged on lees for more than 8 years and have great complexity while still retaining terrific freshness and primary fruit character. Their price is not for the faint-hearted but for connoisseurs they represent an extraordinary journey into the world of sparkling wine.
Generations of winemaking history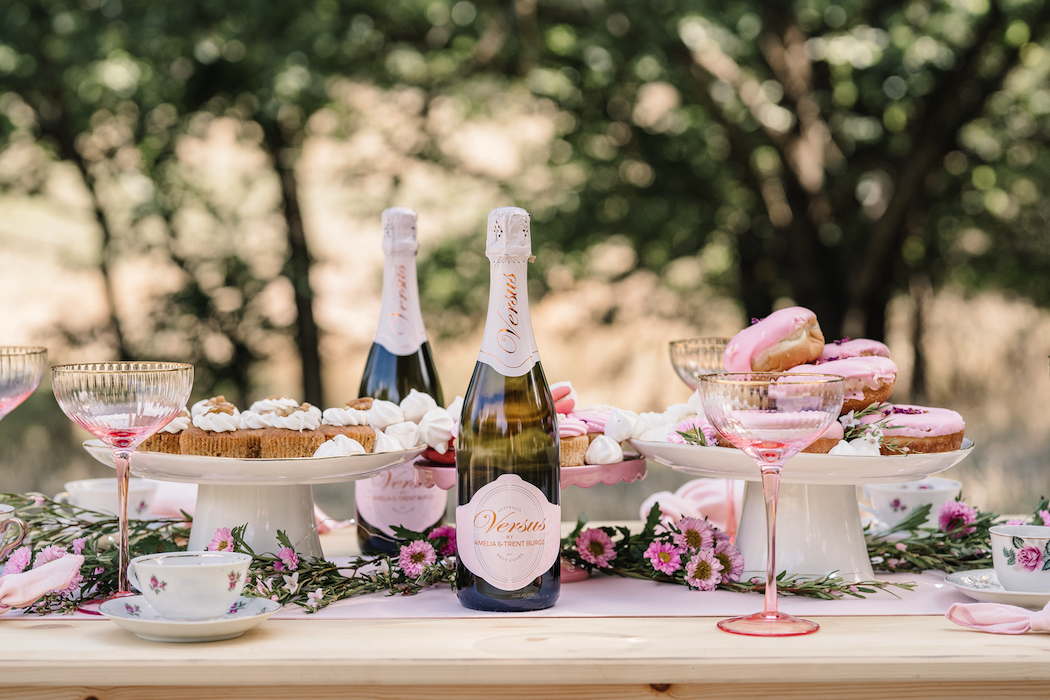 Sixth generation winemaker Amelia Burge has created wines for both celebratory and everyday occasions with her Amelia Burge Pinot Noir Chardonnay (RRP $22) and Versus By Amelia And Trent Burge (RRP $16). The Pinot Noir Chardonnay is made in a traditional bottle-fermented style and is reminiscent of the style the Burge family was famous for: flavours of summer fruits and brioche with a delicious creamy mouthfeel that comes from its 3 years on tirage.
The second wine, Versus, is a collaboration between Amelia and her brother Trent, the name coming from the rivalry the two shared growing up in a renowned winemaking family. "We used to race around the vineyards on our motorbike, timing each other, which is where the stylised racetrack featured on the label originates," says Amelia. Its crisp finish and fresh, lively palate of beautiful summer fruits make it perfect for casual summer drinking. The wines are available from Dan Murphy's, BWS and Underground Barossa, the family cellar door.
A sparkling that is light on alcohol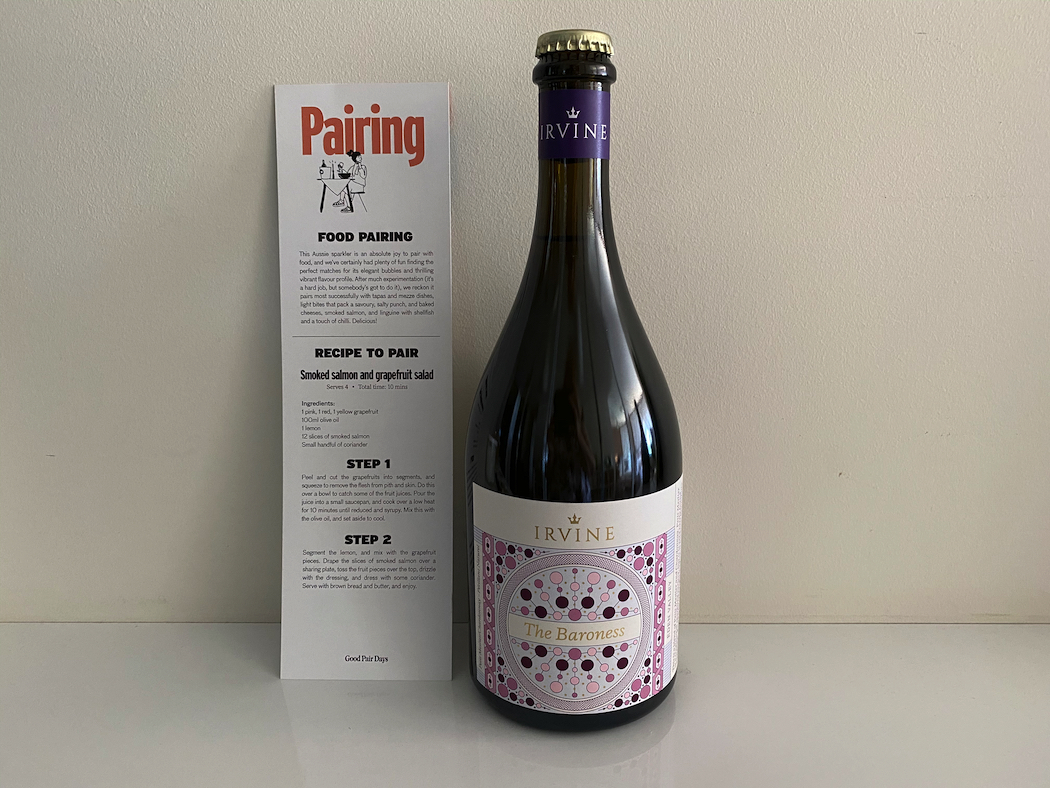 If you're looking for a light, refreshing bottle of bubbles with relatively low alcohol, a really interesting one to seek out is Irvine 'Baroness' Petillant Naturel NV (RRP $35). We first encountered this wine through Good Pair Days, an online wine retailer that aims to help customers discover exceptional value wines that they wouldn't normally choose.
In this case it's a "Petillant Naturel" wine which means that the wine is bottled while it is still fermenting, the result being a wine with a delicate effervescence, that looks a bit cloudy in the glass. This one's made from Petit Meslier, a lost Champagne variety, and Chardonnay, both from South Australia's Eden Valley. It has appealing citrus notes, a hint of crème caramel, and an alcohol content of less than 11%.
The wines from Good Pair Days come with great cards that include a story about the winemaker, tasting notes, food pairing suggestions, and a recipe. It recommends pairing this delightful number with smoked salmon, shellfish and light tapas.
French without the price tag
If you're looking for bubbles from France but don't have the budget for Champagne, see if you can lay your hands on a bottle of Charles Pelletier Blanc de Blancs (RRP $18). It gets 9+ months on yeast lees and is a Méthode Traditionnelle wine made in Burgundy by Maison Veuve Ambal. It's made from Pinot Noir and Chardonnay and is surprisingly elegant and delicate for its humble price tag. With a lemony nose and peachy/apricot notes, it's soft and fruity and pairs well with salads, chicken and other white meats.
For those who love sparkling red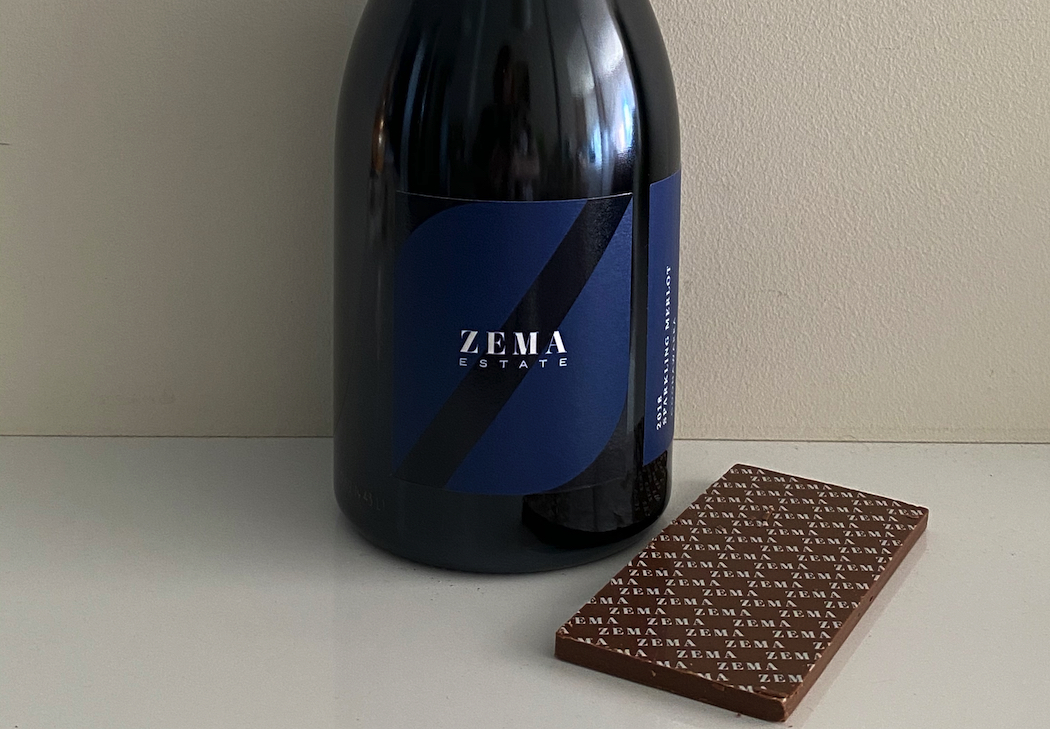 And finally we turn to sparkling reds, which may or may not be on your radar, depending on your tastes (personally we love them with leftover Christmas cake and plum pudding). Back in August, we told you about Zema Estate Sparkling Merlot (RRP $30), a first from the Coonawarra producer. It's velvety soft with a small amount of vintage port accenuating the finish. Also very approachable is The Black Chook NV Sparkling Shiraz (RRP $20) with its more-ish notes of blackberries and licorice.
The cream of the crop is JOSEPH Sparkling Red NV, which at RRP $90 is most certainly for die-hard sparkling red drinkers, who adore it not just for its extraordinary complexity and opulence, but also for the strikingly tall slender bottle it comes in. Velvety and brooding with notes of spice and chocolate, there really couldn't be a better way to ring in the New Year.