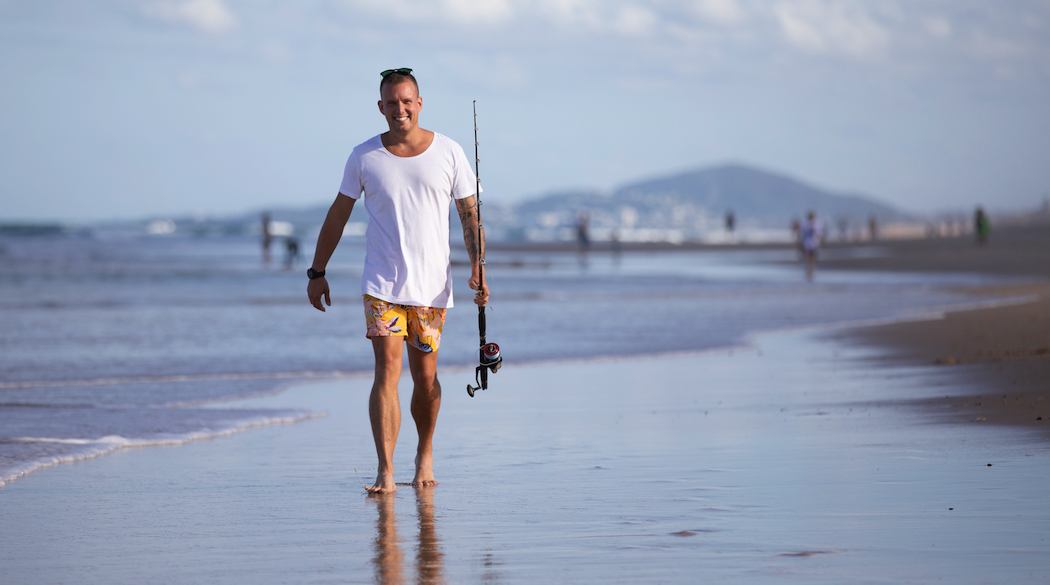 Being in isolation is a good chance to hone your cooking skills as chefs everywhere are sharing the love online. Just as the Internet is offering more virtual travel experiences than ever before, so too is there an abundance of cooking classes, many of them live-streamed. Here are some to keep an eye on. Check back in occasionally as we'll be adding more live-streamed cooking sessions for #isoinspo
---
---
Join Matt Sinclair as he cooks his famous Spanner Crab Fried Rice
Share a meal with Queensland celebrity chef, Matt Sinclair, as he invites you into his Sunshine Coast backyard for a live cooking demonstration. The ex-Masterchef runner up and owner of the popular Sum Yung Guys restaurant will be cooking his famous Fraser Isle Spanner Crab Fried Rice today at 4pm.
Cook alongside him using the recipe here or simply tune in to watch him in action. You can join the livestream via the Visit Queensland Facebook page or go directly to the Facebook event listing. This is one of a number of livestreams on the Visit Queensland Facebook page – others will transport you to spectacular sunrises and sunsets, glorious scenery and nature views around this beautiful State.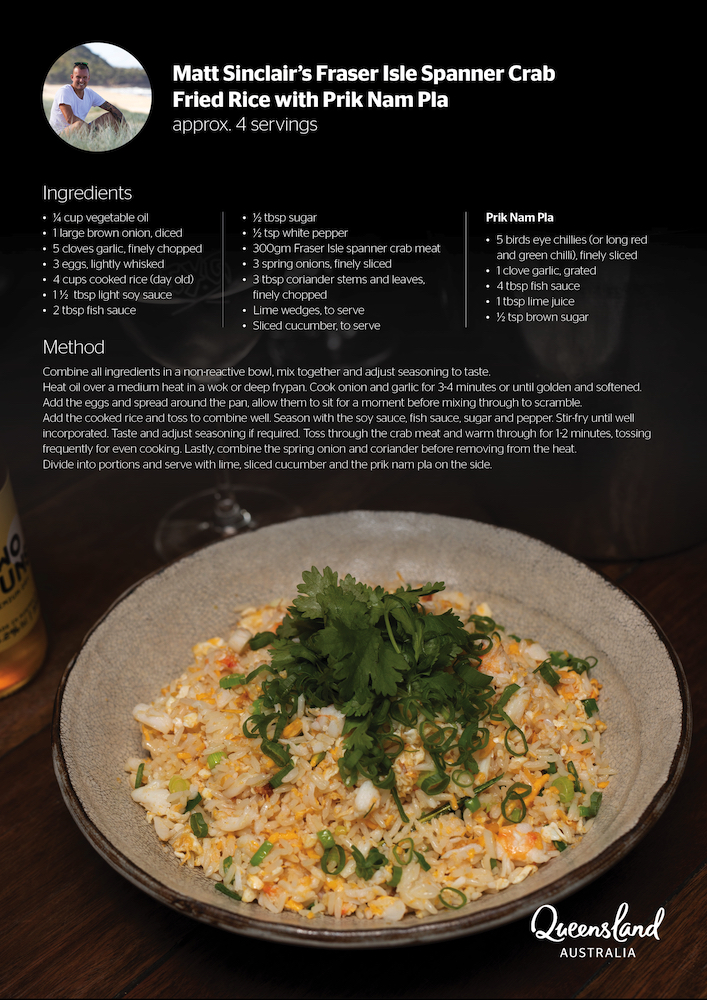 ---
---
Cook your favourite Thai takeaway with Chat Thai
For those missing their favourite takeaway, Chat Thai comes to the rescue with its cooking classes live-streamed on Facebook every Friday at 4pm. Run in collaboration with the Tourism Authority of Thailand's Sydney office, the series is even offering a prize incentive to join in the fun.
After watching the class, you've got a week to try the recipe out for yourself, take a photo of yourself with your creation and share to the Hug Thailand Facebook page for your chance to win a $50 Coles voucher. This week's class will show you how to cook Khao Nieaw Sangkaya (Steamed sticky rice with coconut custard topped with sweet coconut cream). Yum!
You can watch Chat Thai's previous classes here.
---
---
Mastering the art of thermo cooking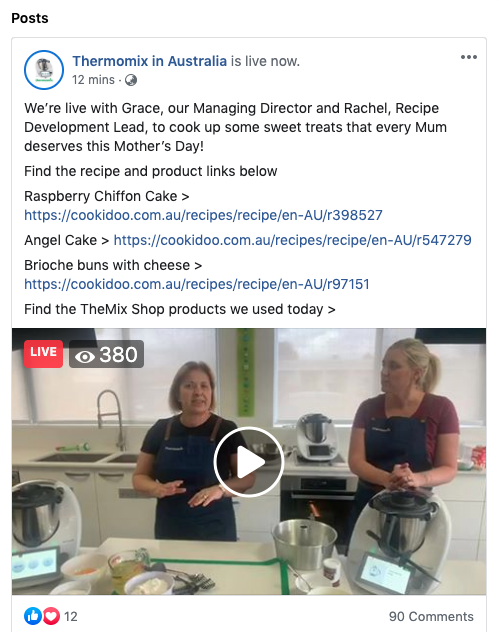 I'm enjoying playing around with my new thermo cooker – not a Thermomix but rather a similar one from Aldi – and in checking out recipes online, came across the Thermomix in Australia Facebook page. They are live-streaming cooking demonstrations on Thursdays this month, with today's session featuring treats for Mother's Day, including Raspberry Chiffon Cake, Angel Cake and Brioche buns.
---
---
Maggie Beer invites viewers into her kitchen
The seemingly unstoppable Maggie Beer is posting a new video daily on Instagram and Facebook. It's not live-streamed but it's all pretty homespun and low-tech: filmed in her kitchen by her assistant using a phone. Focused on simple, inexpensive food perfect for #quarantinecooking, the dishes are inspired by shelf-stable pantry goods and what's in season in her garden. Watch her cooking Bread and Butter Pudding with an Orange Twist.
---
---