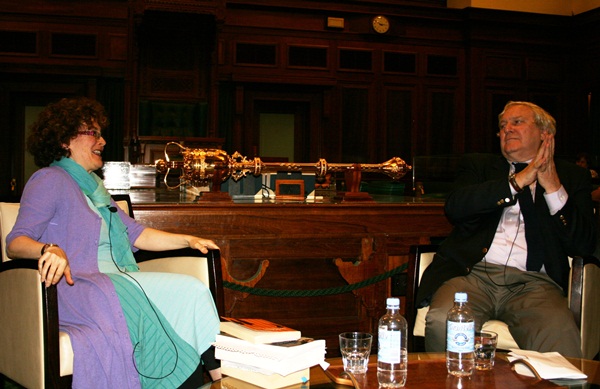 Cold Light. By Frank Moorhouse. Published by Random House. $32.95.
The chamber in Old Parliament House has a unique atmosphere created partly by the evocative smell of polished wood and green leather, but more so by the sense of history and the feel of being close to the decision-making that once shaped this country's destiny.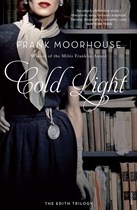 That made it a fitting place for the launch of Frank Moorhouse's third and final book in the Edith trilogy, Cold Light.
Through his character, Edith Campbell Berry, Moorhouse's trilogy spans the historical events between the two world wars and Australia's diplomatic and political role in a period of both hope and then despair for the League of Nations.
Following World War 2, Edith returns to live in Canberra and, after being used to moving in Bloomsbury like circles, experiences the conservatism and misogyny of the capital's social and political life.
However, as the other two books indicate, Edith is not a woman to be stifled by Australia's post-war conventions.
Unlike many who graced those seats before them, Moorhouse's audience for the launch was wide awake as he recounted the stories behind his research for the characters and events in the books.
One of the most intriguing of those stories was the fact that he had tracked down the last surviving member of the staff of the League of Nations and had many long conversations with the woman who is still receiving a pension from that organisation.
In the atmosphere of Old Parliament House, the award-winning Frank Moorhouse was a presence no doubt equal to many who have spoken there before him, but, as one of Australia's best writers, his integrity and humanity is much more evident.
As I walked from the building after the talk, I noticed that I couldn't see the end of the line of people waiting for him to sign their copy of the book.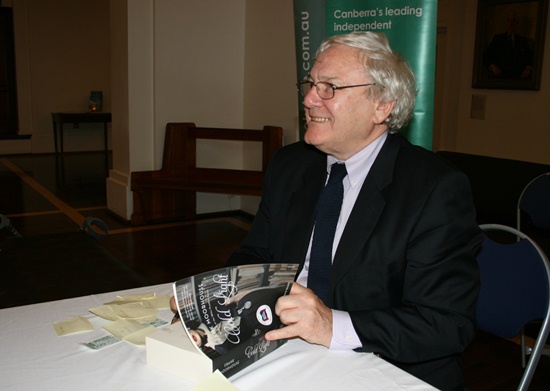 Cold Light is available through Fishpond with free postage anywhere in Australia.