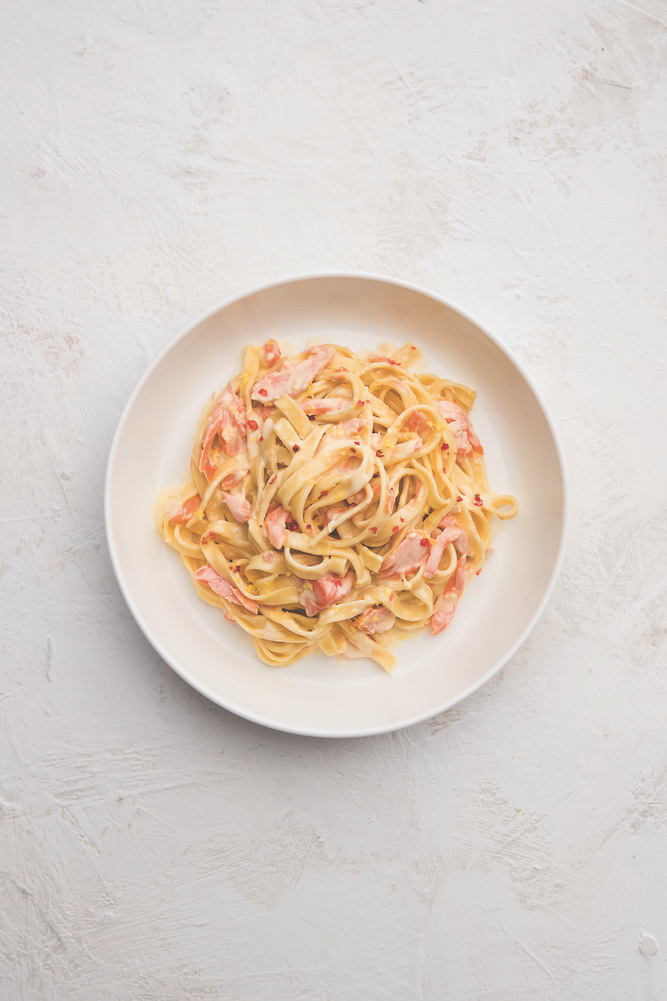 By day, Elizabeth Hewson is marketing and brand manager for one of Australia's leading restaurant groups, the Fink Group, working closely with celebrated chefs including Peter Gilmore and Lennox Hastie. By night, she documents her pasta-making to eager Instagram fans using the hashtag #saturdaynightpasta.
In 2013, Hewson self-published her first book, Moving Out … Eating In, but it was the following year when her love affair with pasta began in earnest. In 2014, she completed her Masters in Food Culture & Communication at the University of Gastronomic Science (also known as the birthplace of the Slow Food movement) in Piedmont, northern Italy.
There she discovered the magic of pasta from watching the Italian grandmothers making it, seeing the endless range of fresh pastas available in supermarkets, and devouring many a bowl of pasta in the local restaurants.
Back in Sydney one Saturday night, alone at home after a grey day, she poured herself a glass of wine, turned on some Frank Sinatra and began kneading pasta. And thus she discovered the pleasures of a ritual that she has continued to draw on to relax, calm herself, and restore her soul.
Hewson calls this ritual of self-care Saturday Night Pasta and late last year Plum/Pan Macmillan published her book of the same name. Saturday Night Pasta is therapy for the modern-day food lover, teaching self-care through the humble act of making pasta.
Along with step-by-step guides to making different pasta shapes and doughs, Hewson offers trouble-shooting tips for when things go wrong, and follows this up with mouth-watering recipes for sauces that bring her Saturday night pasta to life.
You'll find delicious recipes such as Burnt butter with tomato and hazelnuts; Basil pesto and ricotta ravioli with lemon butter; Zucchini, fried capers and mint; Buffalo mozzarella cream with slow-roasted cherry tomatoes; Mixed mushrooms with optional bacon crumb; Classic Meatballs; and the showstopper of a dish featured here, Smoked trout with lemon cream and pink peppercorns.
Hewson usually uses smoked eel in this dish, but because not everyone shares her love of eel, she has used smoked trout here instead. You could remove the fish altogether if you wish, and turn it into pasta al limone, an Italian classic.
All the recipes in the book include dried pasta substitutes for those who are time poor, but why not make a social occasion of it by gathering some of your friends around the kitchen bench and making pasta together? As Hewson says, "Friends who knead together, stay together."
---
Buy your copy of Saturday Night Pasta from Book Depository (free delivery worldwide).
Buy your copy of Saturday Night Pasta from Australian-owned Booktopia.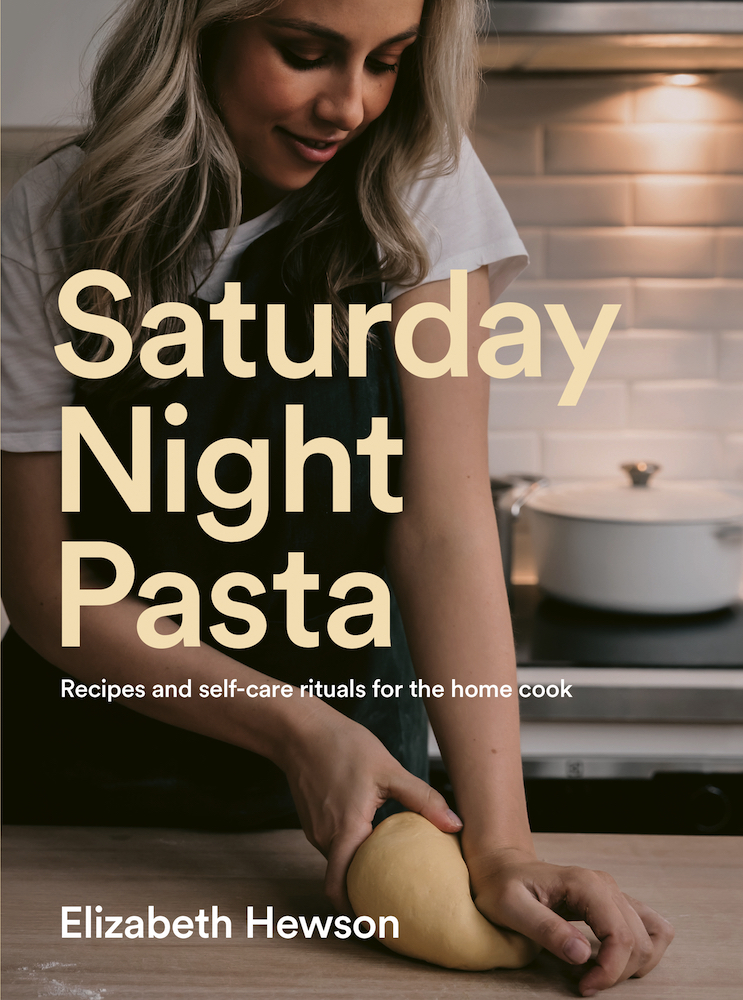 ---
SMOKED TROUT, LEMON CREAM, PINK PEPPERCORNS
Serves 2
FRESH PASTA FOR 2
tagliatelle, tagliolini
or DRIED PASTA FOR 2
angel hair, linguine, spaghetti
zest and juice of 1 lemon, plus a little extra juice to serve
150 ml pouring cream
2 tablespoons salted butter
150 to 200 g smoked trout or eel sea salt
1 teaspoon pink peppercorns, crushed
Bring a large saucepan of water to a lively boil and season as salty as the sea. Add the pasta and cook until molto al dente.
Place the lemon zest, lemon juice and cream in a saucepan over medium heat. Cook for about 2 minutes or until the cream starts to simmer – don't let it boil. Reduce the heat to low. Whisk in half the butter until melted, then add the other half. Keep stirring until everything comes together and the sauce is lovely and creamy. Remove from the heat and flake in the smoked fish. Taste and season with salt.
Scoop out 125 ml (½ cup) of the pasta cooking water as a backup – you shouldn't need any extra liquid, but it's a good precaution to take. Using tongs, pull your pasta directly into the lemon cream, allowing some cooking water to come along with the pasta. Give everything a good stir and add some of the reserved cooking water if needed.
Divide the pasta between bowls and sprinkle over the peppercorns for a fancy finish, along with a little extra lemon juice.
Recipe and image from Saturday Night Pasta by Elizabeth Hewson, published by Plum, photography by Nikki To. Reproduced with the publisher's permission.
This story originally appeared in PS News.