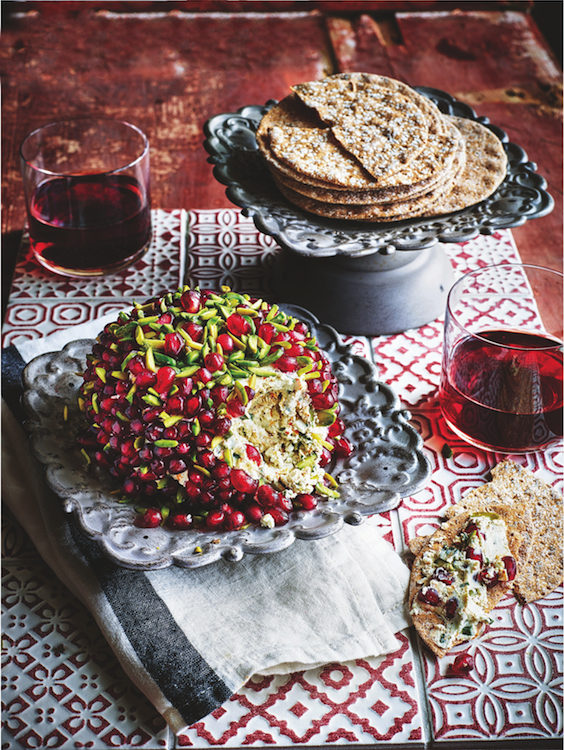 This dish from Sabrina Ghayour's book, Bazaar, looks amazing, doesn't it? She calls it a Pom-Bombe, presumably in reference to its Bombe Alaska shape. The Middle Eastern chef and cookbook author first made it as an alternative to a Christmas cheese board but notes that it works all year round as a visually spectacular addition to any table.
"It does require a degree of patience to stud the cheese ball with pomegranate seeds, but it is well worth the effort – and it can be made the day before and kept refrigerated until ready to serve," she says. "You can also make it as big as you like by doubling or tripling the recipe quantities. Serve it with crispbreads, crackers, mini toasts and even chicory leaves."
Bazaar is a lovely hard cover book of vegetarian and plant-based recipes that draw on Middle Eastern flavour profiles. There are dishes to suit every occasion; this is one that I will definitely be putting on the table this festive season.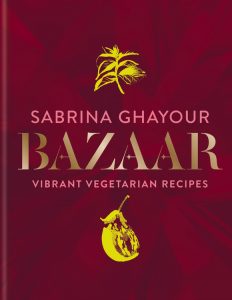 ---
Buy your copy of Bazaar from Book Depository now, with free delivery worldwide
---
Recipe for Pom-Bombe
Serves 4 to 6
350g soft goats' cheese (chèvre with the rind cut off also works)
2 heaped teaspoons sumac
15g chives, snipped or thinly sliced
finely grated zest of 1 unwaxed orange
1 to 2 teaspoons pul biber chilli flakes
200g pomegranate seeds
50g pistachio nut slivers or 75g roughly chopped whole pistachio nuts
freshly ground black pepper
Recipe and images from Bazaar by Sabrina Ghayour. Photography by Kris Kirkham. Published by Hachette Australia and reproduced with the publisher's permission.