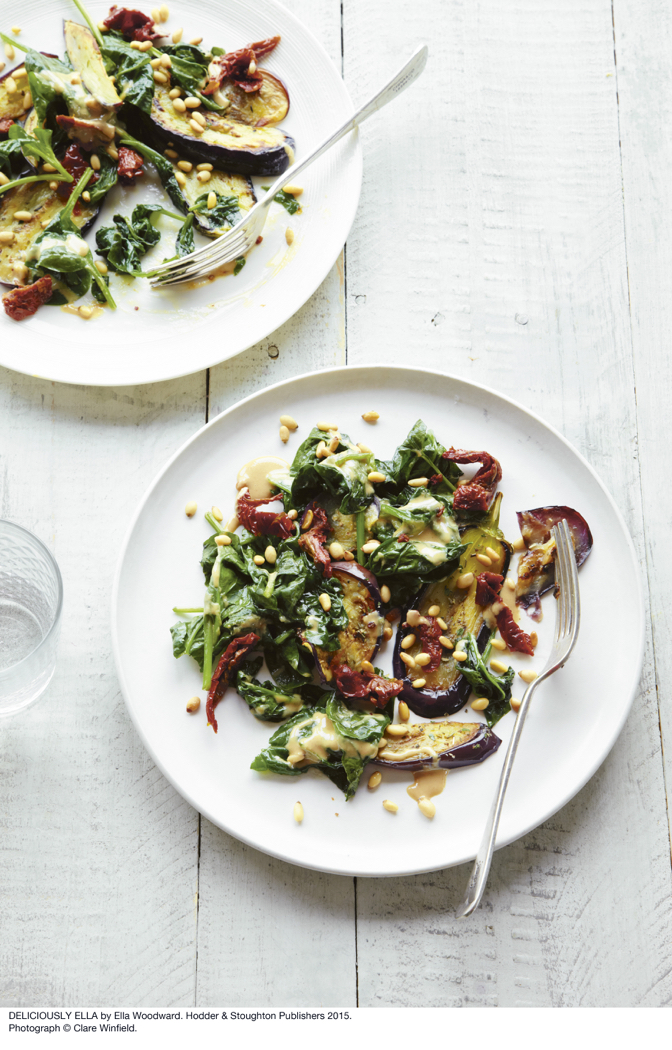 I'd normally run a mile from a book by a young woman who ate lots of sugar-laden and convenience foods, and gave it all up when she was diagnosed with a strange illness, to become a gluten-free vegan with an incredibly popular blog and now a cookbook.
But I'm relieved to say that Ella Woodward is like a breath of fresh air. She doesn't preach or blow her own trumpet. In her story at the start of Deliciously Ella (published by Yellow Kite/Hachette Australia), she tells her story in the nicest possible way – about how she was a young student with a relatively rare and quite debilitating illness, Postural Tachycardia Syndrome.
After doing some Googling, she switched to a wholefoods, plant-based diet almost overnight, giving up all meat, dairy, refined sugar, gluten, chemicals, additives and anything processed.
She started her blog, Deliciously Ella, as an incentive to herself to try three new recipes a week, and soon found herself with an extraordinary number of followers (279,000 on Instagram, 75,000 on Facebook and more than 2 million blog visits per month).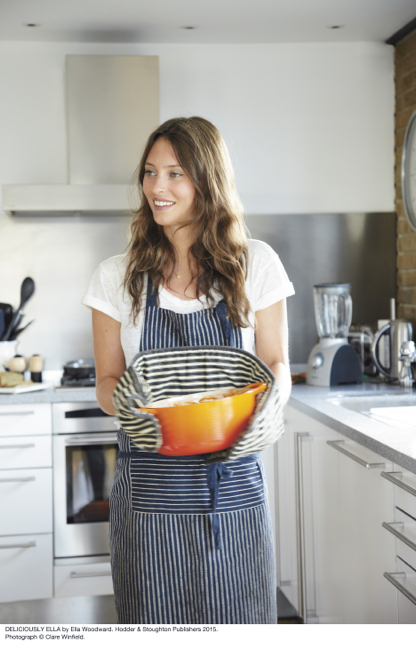 Although she loves the way she eats now, she doesn't expect everyone to follow suit. "I absolutely haven't written this with the intention of converting you all to veganism," she says. "I'm not a huge fan of the word vegan anyway, as you can also be a very unhealthy vegan. Instead, I'm all about whole, natural foods that nourish your body."
The book is full of delicious wholesome recipes, none of them particularly complicated and all of them using ingredients that are quite readily available. She doesn't expect people to "start eating entirely this way tomorrow".
"(The book) is meant to be "flexible and adaptable, it's just about showing how amazingly easy and delicious plants can be so that we can all start enjoying more of them".
Make small changes first
She suggests making small changes first. "You don't have to eat this way all the time. You can make it work for you … As long as you're loving your plants I'm happy." She also stresses that she is about counting goodness, not calories.
I like her approach as it accords with the way my own style of eating has evolved over the years, although I'm not about to give up meat.
The recipe featured here is perfect for winter – it's quite filling but if you're feeling really hungry, you could serve it with some brown rice or quinoa with a little lemon drizzled over.
WARM WINTER SALAD
Serves 4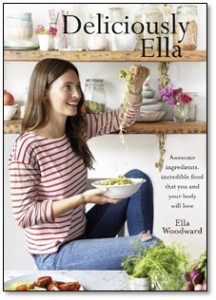 INGREDIENTS
4 small eggplants (600g)
olive oil
1 tablespoon dried mixed herbs (I love herbes de Provence)
2 bags of spinach (about 500g)
4 tablespoons tahini
juice of 1 lime
2 mugs sun-dried tomatoes (360g)
1 mug pine nuts (100g)
salt and pepper
METHOD
Preheat the oven to 200°C (fan 180°C).
Slice the eggplants into thin strips about 7.5mm thick. Place the strips on a baking tray with a generous amount of olive oil, the dried herbs, salt and pepper. Bake for 20 minutes.
About 5 minutes before the eggplants finish, place the spinach into a large frying pan with a little olive oil, salt and pepper and allow it to wilt. Once it's wilted, add the tahini, lime juice and sun-dried tomatoes.
In a separate pan, toast the pine nuts for a minute or two, being sure not to let them burn – they don't need any oil to cook as they contain enough of their own oil. Add the eggplant and pine nuts to the spinach pan and mix well before serving.
Top tip: Watch out for the ingredients of sun-dried tomatoes – they often contain lots of sugars and preservatives. If you can only find this type, then rinse them in boiling water before using them.
Recipe from Deliciously Ella by Ella Woodward, published by Yellow Kite, © Ella Woodward 2015. Photos and recipe reprinted with the permission of Hachette Australia.
This post was originally published in PS News online.