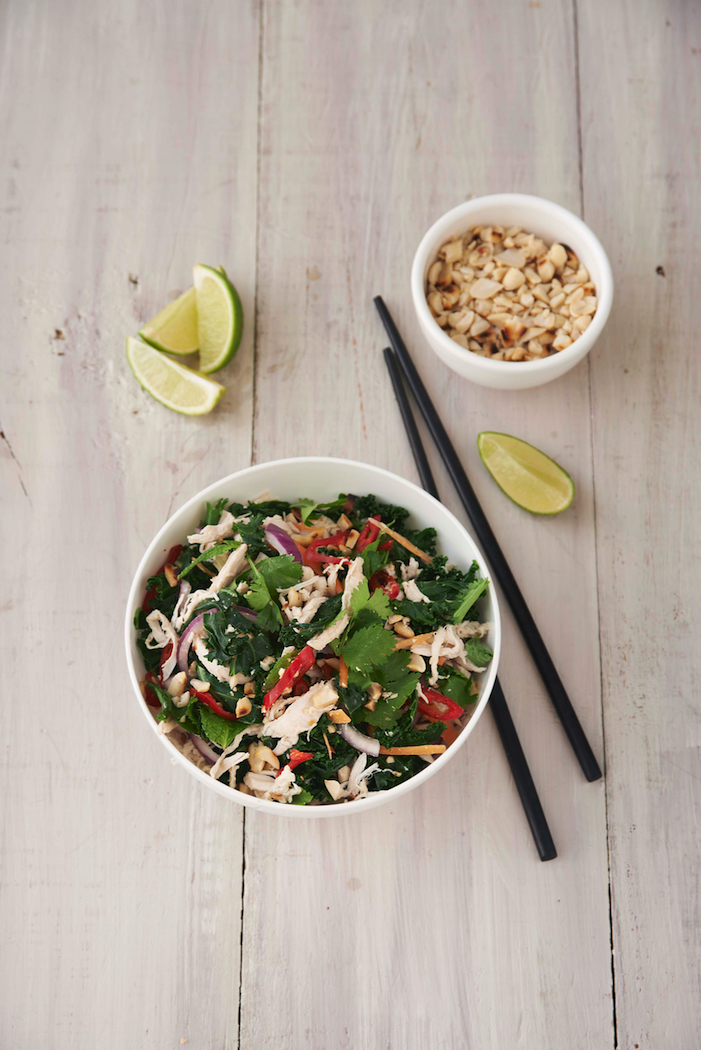 Love Kale … some would say the title of this book is an oxymoron. Once just a leafy green adored by vegans and vegetarians, the queen of superfoods has gone mainstream, found in supermarkets everywhere. But still, people tend to either love it or hate it. With the exception of bitter melon and endive perhaps, it evokes a more extreme response than almost any other vegetable.
Me, I'm a fence sitter. I don't adore it but I'll happily eat it, buoyed by the knowledge that it is so good for me. As the authors of Love Kale, published by Murdoch Books, point out, kale tops the charts when it comes to what you need for a healthy diet.
Iron, calcium, fibre, vitamins and antioxidants – kale has it all in spades. It's also considered to be an alkaline vegetable, and as modern diets apparently include far too many acidic foods, it is therefore said to help balance things out.
Love kale … and love quinoa too
How to make kale interesting? The recipes in this book – created by five food and lifestyle writers and bloggers – show that it can be enjoyed in countless ways, from salads, smoothies, juice, crisps and cookies to sautéed side dishes and even icecream. The possibilities are endless and the authors show how easy it is to include it in your everyday diet.
There's a complementary book in Love Quinoa, also published by Murdoch Books, featuring the edible seed that has also been hailed as a superfood – and which seems to evoke nearly as many strong opinions as kale. Four of the five authors contributed to both books.
Their recipes show that quinoa is also impressive in its versatility, featuring recipes for both savoury and sweet dishes, from breakfast to main dishes, desserts and snacks.
The Vietnamese-inspired salad here comes from Love Kale and is an easy recipe that you'll be sure to turn to time and time again.
**Buy Love Kale from Book Depository.
**Buy Love Kale from Amazon
.
Food Wine Travel gets a small commission on purchases through these links but it doesn't cost you any extra.
VIETNAMESE CHICKEN SALAD
Serves 2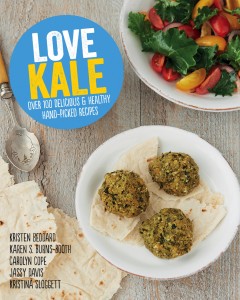 1 star anise
1 cinnamon stick
6 cardamom pods
6 black peppercorns
2 boneless, skinless
chicken breasts
35 g (1¼ oz) raw peanuts, plus extra for serving
200 g (7 oz) kale, washed, de-stemmed and shredded
1 small red onion, thinly sliced
2 carrots, peeled and sliced into matchsticks
a few fresh mint sprigs, leaves sliced
a few fresh coriander sprigs, leaves diced
1 long red chilli, seeded and sliced
For the dressing:
juice of 1 lime
1 tablespoon light brown sugar
1 tablespoon rice wine vinegar
1 tablespoon fish sauce
1 garlic clove, minced
salt
Fill a deep saucepan with water. Add the star anise, cinnamon stick, cardamom pods and peppercorns. Cover and bring to a boil.
Slide the chicken breasts into the saucepan of boiling water. Cover, turn the heat down and simmer for 15 minutes until the chicken is cooked through. Lift the chicken out of the water and put to one side to cool. (You can keep this water for making soup – cool and store in the fridge for up to 3 days or freeze for up to 3 months. It's great for making aromatic broths.)
Warm a dry frying pan, add the peanuts, and toast for 1–2 minutes until they are golden and smell nutty. Keep shaking the pan so they don't burn. Turn them out onto a chopping board. Skin and roughly chop them.
Place the kale in a heatproof bowl. Pour in enough boiling water to cover it, leave it for 2 minutes until just softened, and then drain well.
Put the kale in a large bowl and add the red onion, carrots, fresh mint and coriander.
Shred the chicken with two forks, pulling it apart. Add to the kale.
Make the dressing by whisking the lime juice with the sugar, vinegar, fish sauce, garlic and a pinch of salt. Taste and add more salt if you think it needs it.
Add the dressing to the salad and toss to coat. Divide between 2 plates, top with the chopped peanuts and sliced chilli, and serve immediately.
Recipe and images from Love Kale, published by Murdoch Books and reproduced with permission of Murdoch Books.
This post was originally published in PS News online.