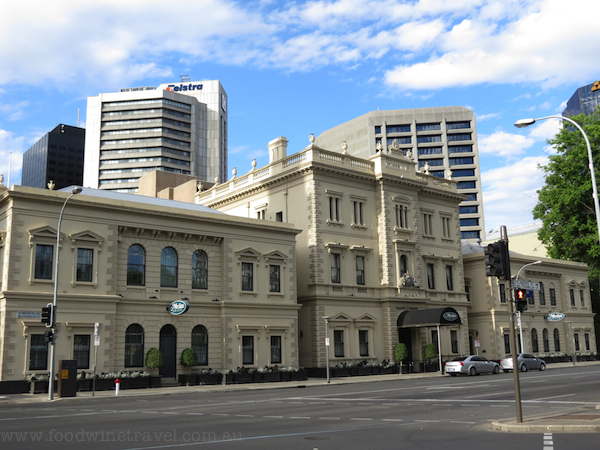 I do like a hotel with character and the Medina Grand Adelaide Treasury has character in spades. This heritage-listed hotel opened in late 2002 after a $20 million restoration that has preserved the integrity and character of the building remarkably well.
Original historical elements, such as high ceilings, cast iron columns and wooden stair railings, have been combined with five-star amenities in a brilliant restoration.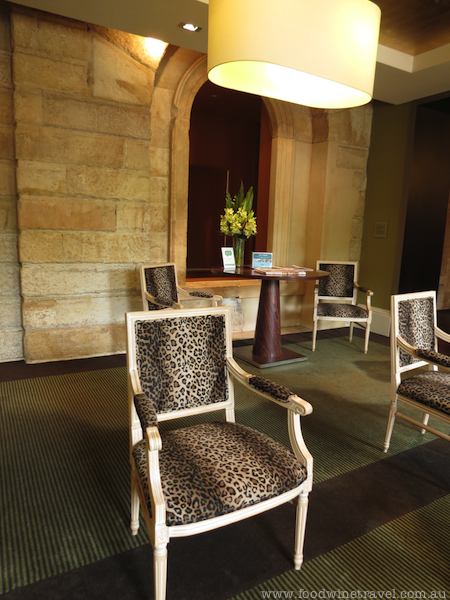 It's a small hotel by modern standards, with 80 one- and two-bedroom serviced apartments and studio rooms, but the rooms are spacious and each has its own individual charm.
I was originally booked into the Fire Records Room on the ground floor. Formerly a storage area for an adjacent Registry office, this one-bedroom apartment is huge, with a magnificent vaulted ceiling and plenty of natural light.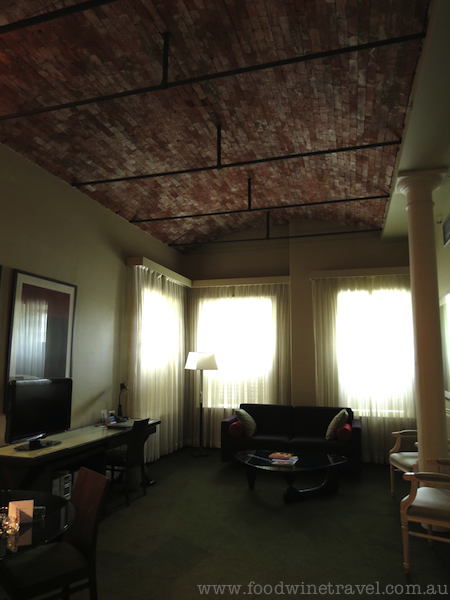 In hindsight it sounds a bit pathetic, but the ground floor location on a city street didn't sit comfortably with me as a female travelling alone, and there was a bit of traffic noise.
This came mostly from the trams – yes, Adelaide still has a tram service! – and it probably wouldn't be an issue after the trams stop running at night, but I had writing to do and was craving solitude.
So I did something I almost never do and asked to be moved to another room. Still on the ground floor, my new room looked out over an internal courtyard, and as a solo traveller I appreciated its more intimate ambience.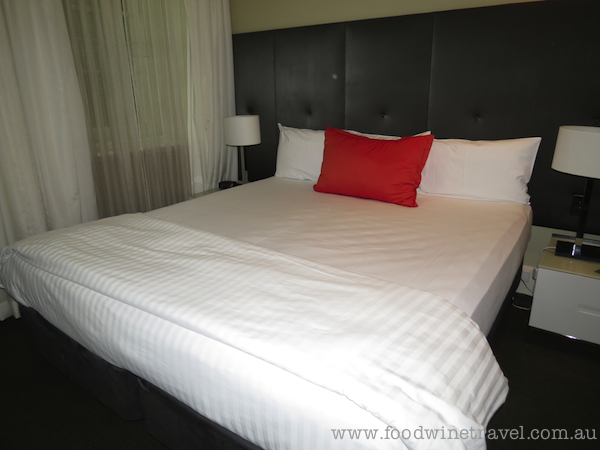 The staff on reception couldn't have been more helpful in facilitating the move, despite it being a very full house.
Although my new room lacked the magnificent ceiling of the first, it wasn't without charm as it had some of the original cast iron columns dating from 1867. Like the first room, it also had a very well-equipped kitchen (with stove and fridge), along with a washing machine and dryer.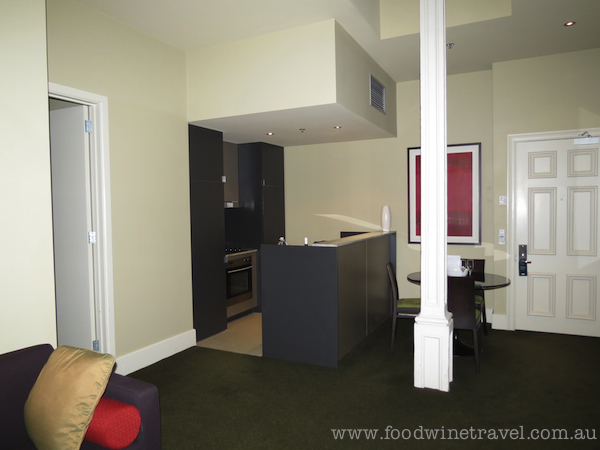 Once settled, I did a quick recce of the hotel and found an amazing network of underground cellars and tunnels leading to a rather flash recreation area with a swimming pool, gym, sauna and spa.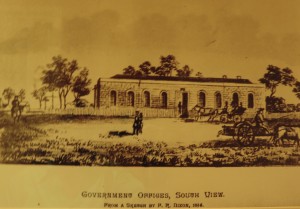 There's so much history in this building, which started life as Government Offices in 1839, just three years after the European settlement of South Australia.
A sandstone wall in the hotel lounge is one of the oldest remaining colonial structures in South Australia. It was totally concealed during subsequent reconstructions until it was exposed in the hotel redevelopment of 2002.
During the 1850s, when the colony was facing bankruptcy because so much of the workforce had gone to the Victorian goldfields, an ingenious plan saw gold being transported from Victoria to be turned into gold coins here.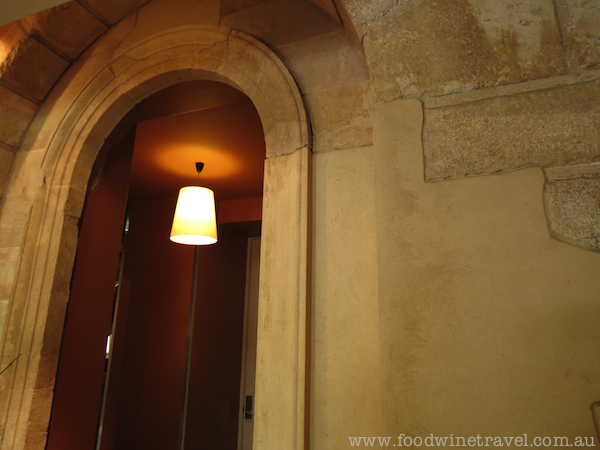 In 1862, John McDouall Stuart, a member of the surveying team accommodated in the building, was welcomed back by crowds who gathered here to celebrate his historic crossing of the continent from Adelaide to Darwin.
Old photographs on the walls paint a vivid picture of South Australian history, and after I expressed interest in their stories, one of the staff kindly showed me into the Cabinet Room. These days it is used as a meeting and conference room but for nearly a century until 1968 it housed the State's Executive Council.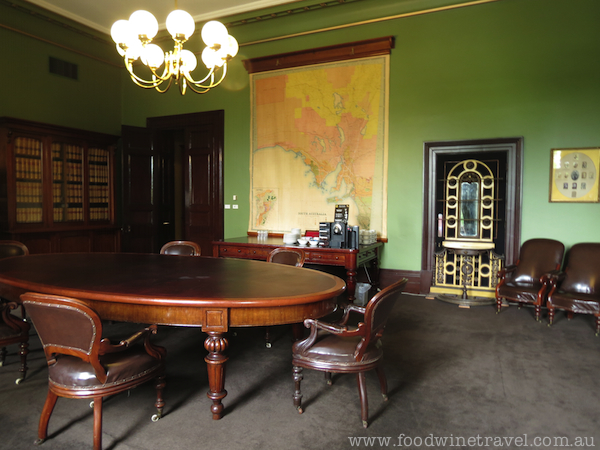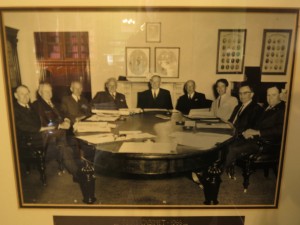 Some very important legislation was formed here that in some cases led the other colonies and occasionally, the world.
This included an 1894 Act giving women the vote and an 1876 Act providing for the foundation of trade unions.
I was so busy with all the events associated with Eat Drink Blog 2012 that I didn't get a chance to eat in the hotel restaurant and bar, but it appeared to be very popular. It offers alfresco dining in the courtyard.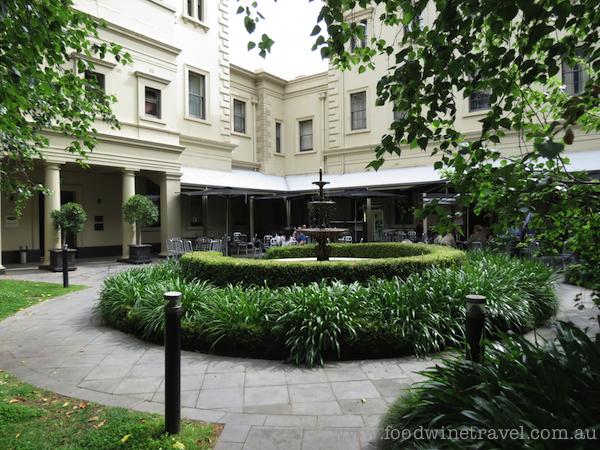 The hotel overlooks Victoria Square within easy walking distance of restaurants, bars, shops, art galleries and of course the tram stop. Town Hall is next door, and it's a short walk to Rundle Mall and the fabulous Adelaide Central Market.
The location is fantastic but it's the sense of history that really sets this hotel apart.
Fact file:
Medina Grand Adelaide Treasury
2 Flinders Street
Adelaide, South Australia
+61 8 8112 0000
www.medina.com.au