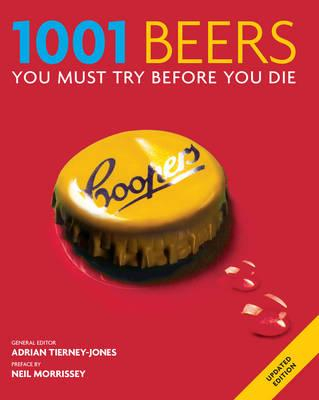 1001 Beers You Must Try Before You Die. General Editor: Adrian Tierney-Jones. Preface: Neil Morrissey. Published by Allen & Unwin.
There are many places around the world where it is not necessarily safe to drink the water. I have always maintained that the only way to be safe and avoid illness while travelling is simply to drink beer instead of water. This book will help you do that. It profiles beers from 70 countries – from Albania to Austria, from Iceland to Ireland, and everywhere in between. The cover features a picture of a Cooper's bottle top that made me smile. It belongs to one of my favourites, Coopers Best Extra Stout.
The stout that I have always considered the best in Australia, Sheaf Stout, is not there however. As Adrian Tierney-Jones says in the introduction, this is not a list of the 1001 best beers in the world but a profile of the beers that a panel of 45 eminent beer writers recommend according to set criteria. They are what they call "supreme examples of the countries' brewing heritage" and especially highlight innovation and imagination. The first thing you'll probably do with this book is check to see if any of your favourites are there. Apart from helping you decide what beers you want to try, you'll probably also be able to decide which ones you don't want to try.
With nearly as many pages as beers, this book is very well set out and easy to use. Instead of traditional beer styles, it lists all the beers in alphabetical order under the categories of Amber, Blond, White, Dark and Speciality. It also provides a glossary, a list of contributors and an index of beers by brewery. The artwork and photography are superb, enhanced by the fact that the beers listed are photographed at the serving temperatures suggested by the brewers.
This book is a great gift and for any beer lover on the move it is virtually a travel guide. As Tierney-Jones himself says, it is "beer as travel". It may take a while to get around the whole 1001. Cheers!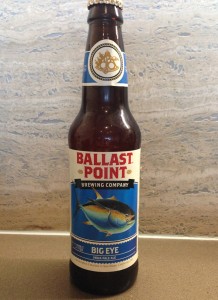 PS: The Ballast Point's Victory at Sea Imperial Stout is one of the beers reviewed in the book. However this San Diego Brewing Company also makes an IPA typical of the big West Coast IPAs and which is now available in Australia.
The Big Eye IPA is what Ballast Point claim put San Diego IPAs on the map. It'll knock your socks off and at 7% alcohol it'll also knock your head off.