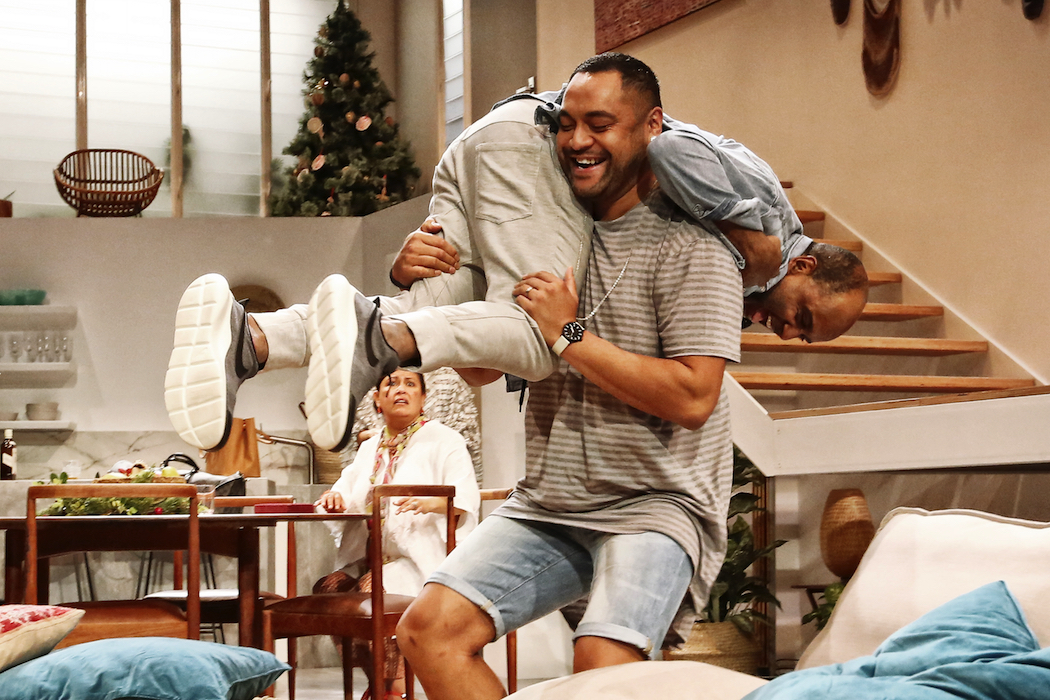 Review: Queensland Theatre presents the Sydney Theatre Company's production of Black is the New White. On until February 17.
Paige Rattray does a masterful job in directing a fast-moving and witty play that highlights some very pertinent questions for black and white relations in modern Australia, not to mention some of the age-old problems and complexities of family relationships. Some of you may be familiar with playwright Nakkiah Lui from her work on Black Comedy and her TV appearances on The Drum, The Project and a very memorable one on ABC's Q & A.  If this play is any indication, I think we can look forward to great things from this Gamillaro/Torres Strait Islander woman.
Black is the New White is not as intense as her previous works. Lui says, "I wanted to write something that didn't have death in it … something instead that had hope and happiness in it".  You might call this one a love story or a romantic comedy, maybe even a variation on Romeo and Juliet but where everyone lives happy ever after. The theme of families in conflict over their children's choice of marriage partner is timeless but I don't think its ever been done in the context of modern day Aboriginal and non-Aboriginal families in Australia. Lui turns a few of the old clichés on their head and makes fun of them. The rival fathers, for instance, come to an agreement with a 'treaty' – something that the Montagues and Capulets could have used to avoid tragedy.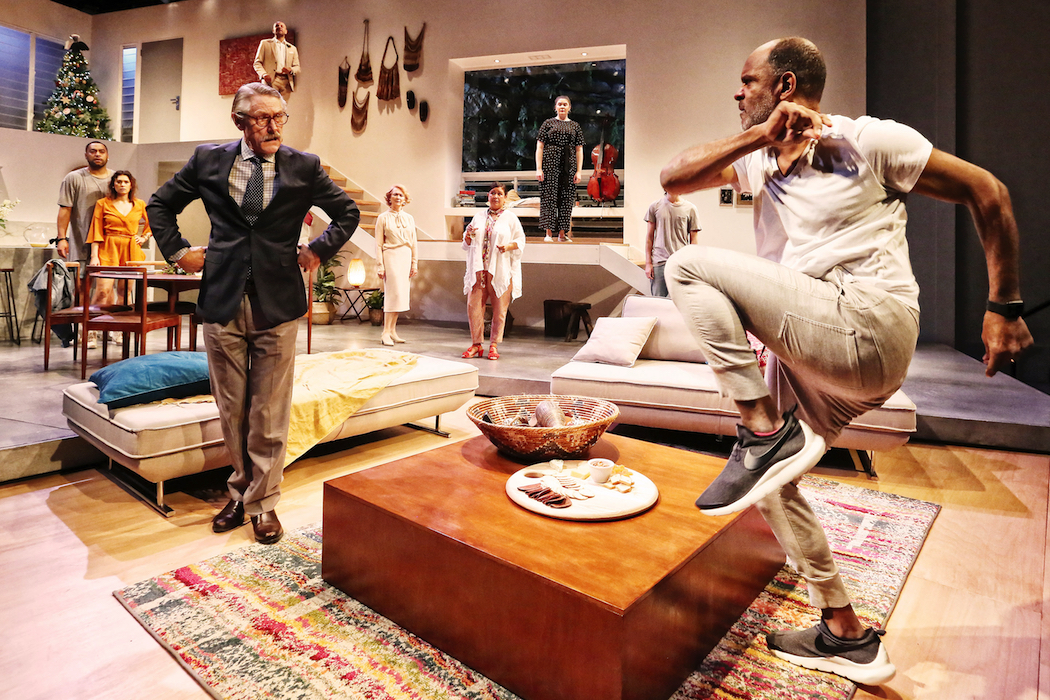 The cast, including Tony Briggs and Geoff Morrell as the rival fathers and Melodie Reynolds-Diarra and Vanessa Downing as the much more friendly mothers, is perfect and polished. It's easy to see that this play has benefited from being workshopped to the extent that the actors have made the characters their own and are able not just to work them but to have fun with them. It's not often that actors get to indulge in a full-on food fight on stage, although they do wear the consequences for most of the rest of the play.
Shari Sebbens plays Charlotte Gibbons who starts to question herself as she discovers that her father is not exactly the community leader and 'hero' she always imagined him to be. Her Romeo is played by Tom Stokes whose character, unlike his bigoted father, ties himself in some very funny knots in his attempts to be politically correct. The cast is rounded out by Miranda Tapsell, of Sapphires fame, who plays Charlotte's sister, and Anthony Taufa who plays the part of her husband, an ex-footballer who discovers that he is not who he thought he was. The fact that he turns out to be Tongan and not Aboriginal throws Miranda Tapsell's character into turmoil and gives her a chance to demonstrate her range of acting skills.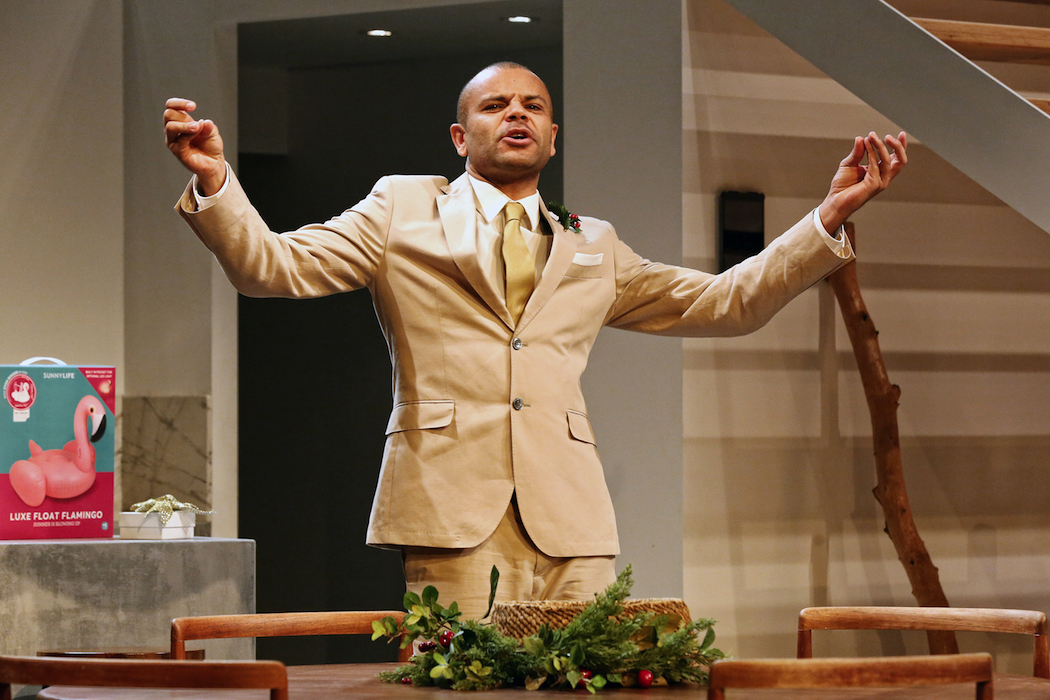 No singing for Miranda in this show but don't worry, as an audience member your chance will come, ably led by Luke Carroll who plays the part of the Narrator. At first, I thought having a narrator in a play was a bit old hat, but in this production Carroll, winner of two Deadly Awards, does it superbly and it works. He obviously learnt a lot from his work on Playschool.
This is an Australian play about Australian people that is both funny and questioning. It is the new black for Australian theatre. Don't miss it.
Sydney Theatre Company photos taken by Prudence Upton and supplied by Kath Rose & Associates. With thanks to Queensland Theatre for inviting us to their opening night.