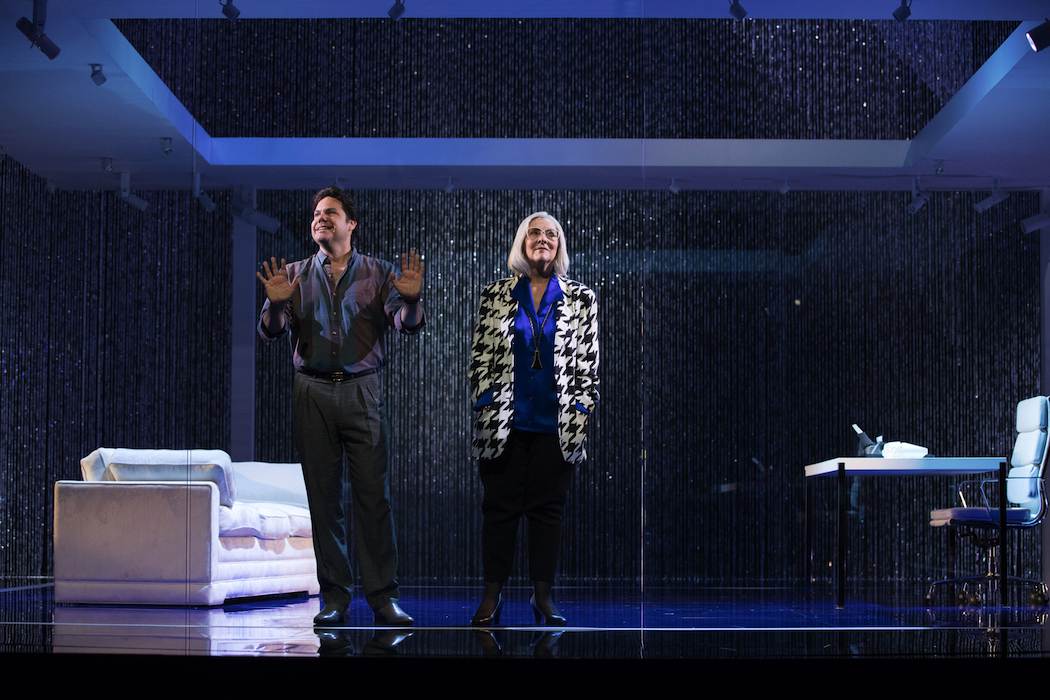 Fifty is a significant number for Queensland Theatre this year as the company celebrates its 50th anniversary by commencing the season with a revival of David Williamson's Emerald City. The production also celebrates 50 years since the production of Williamson's first play in 1970, The Coming of Stork, at La Mama Theatre in Melbourne.
Like many of his works, that play was later made into the movie, Stork, directed by Tim Burstall and starring Bruce Spence and Jackie Weaver in their film debuts. Since then, David Williamson has become the most produced Australian playwright ever and if you ask anyone to name an Australian playwright it would probably be him. Sadly, these days a lot of people would not even have heard of Ray Lawler or Hannie Rayson, let alone Louis Nowra or Nick Enright.
Over the past 50 years, Williamson has been prolific, creating more than 50 plays and more than 20 screenplays and television series. The Removalists in 1972 was the play that brought him international recognition, winning awards in both Australia and England. It has been performed numerous times over the years in theatres all around Australia.
Likewise, Emerald City has had regular productions since it was first staged in 1987 and as anyone who catches this latest co-production by Queensland Theatre and Melbourne Theatre Company, will realise, it simply doesn't date. Williamson rips into the materialism of the 1980s with a satirical sharpness that keeps its edge in 2020 – mainly because nothing has changed. The themes of this play are just as relevant in 2020 as they were in 1987 and perhaps even more so.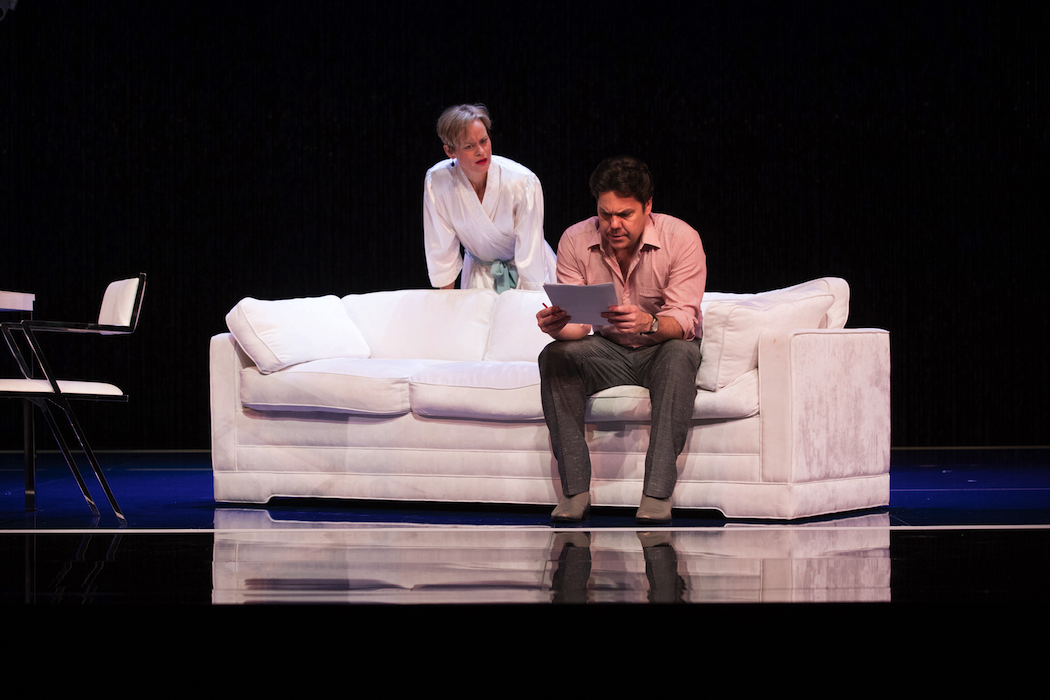 The main characters, married couple Kate and Colin, each wrestle with questions around artistic and professional integrity. They are torn over ethical dilemmas about staying true to their values or pursuing the fame, money and power that became the mantra of Sydney in the 1980s. That mantra was symbolized by the much sought-after glittering prize – a harbourside mansion where you could look out on the 18-footers sailing gracefully on the emerald green waters of Sydney Harbour. Do you sell your soul or stay poor and pious?
In exploring these themes, Williamson creates some very funny lines as the characters deal with contradiction and conscience. The Melbourne versus Sydney rivalry also finds clever expression. What makes this play and many others of his endure, is the fact that the themes are universal and are concerned with what Williamson calls 'human nature'. Everyone can identify with aspects of the flawed characters and can be reassured by their efforts to overcome those flaws and redeem themselves. What they do in the process however is extremely amusing and entertaining.
There is also a biographical aspect to the play because like the main character Colin, Williamson also moved from Melbourne to Sydney in search of fame and fortune. Williamson says that many of the issues in the relationship between Colin and his wife Kate also have a parallel in his relationship with his wife Kristen, an actor, journalist, playwright and author of the biography, David Williamson Behind The Scenes. No doubt many in the audience will also identify with the interchanges between Colin and Kate.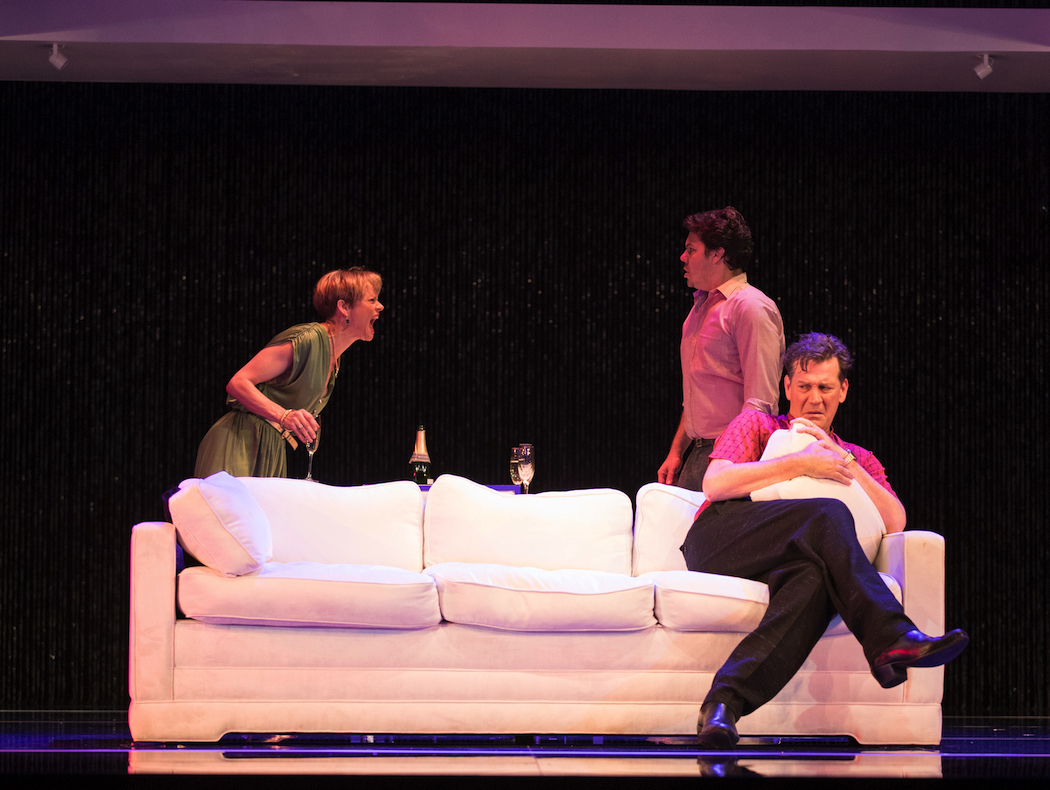 Williamson and his wife have had a long time together, resolving artistic and personal and professional issues of life. They have lived at Noosa now for a number of years and initiated the Noosa Long Weekend Festival, celebrating arts and music. At the end of the opening night production, Williamson was invited on stage by Lee Lewis, the newly appointed Artistic Director of Queensland Theatre. He spoke about those parallels and paid tribute to his wife Kristen who was sitting in the audience.
He also paid tribute to the Director, Sam Strong, and a very accomplished cast featuring Nadine Garner, Jason Klarwein, Marg Downey, Ray Chong Nee, Rhys Muldoon and Megan Hind. Like all Queensland Theatre productions, what makes Emerald City so good is the expertise and quality shown in stage management, design, lighting and sound. This was a superb production to start the season and celebrate 50 years of both Queensland Theatre and David Williamson's career and contribution to the arts in Australia.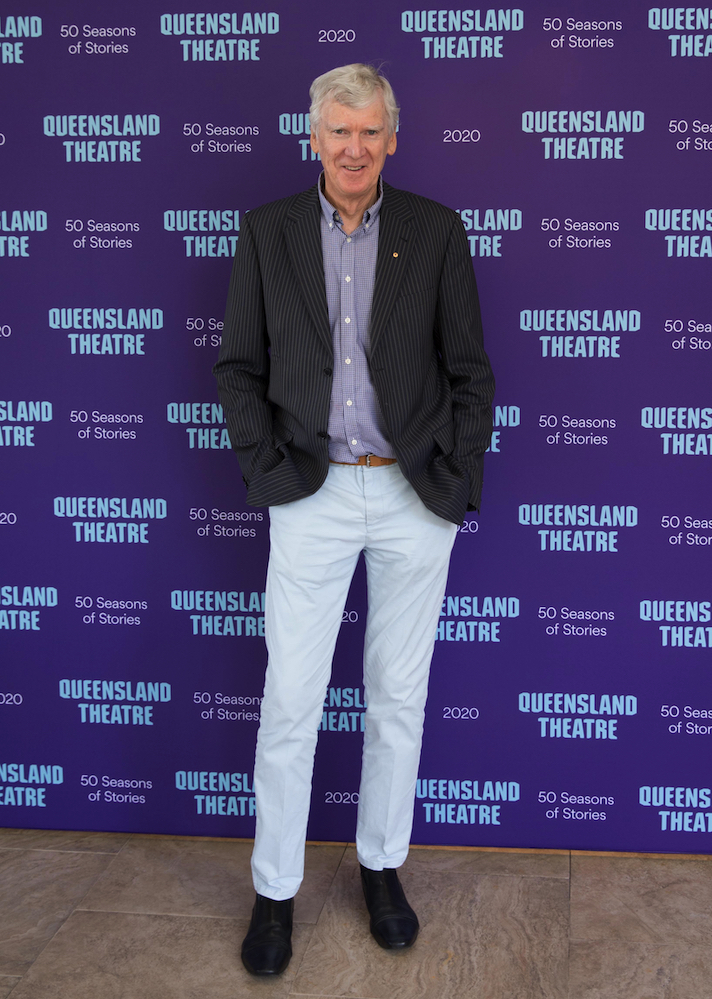 David Williamson's Emerald City, a Queensland Theatre co-production, is on until February 29, 2020, at Playhouse QPAC in Brisbane. Tickets at www.queenslandtheatre.com.au; Tel: 1800 355 528.
Emerald City will be performed at the Southbank Theatre in Melbourne from March 6 to April 18. Tickets at www.mtc.com.au
Production images by David Kelly, supplied by Kath Rose & Associates and used with KRA's permission.
With thanks to Kath Rose & Queensland Theatre for hosting us at this production.