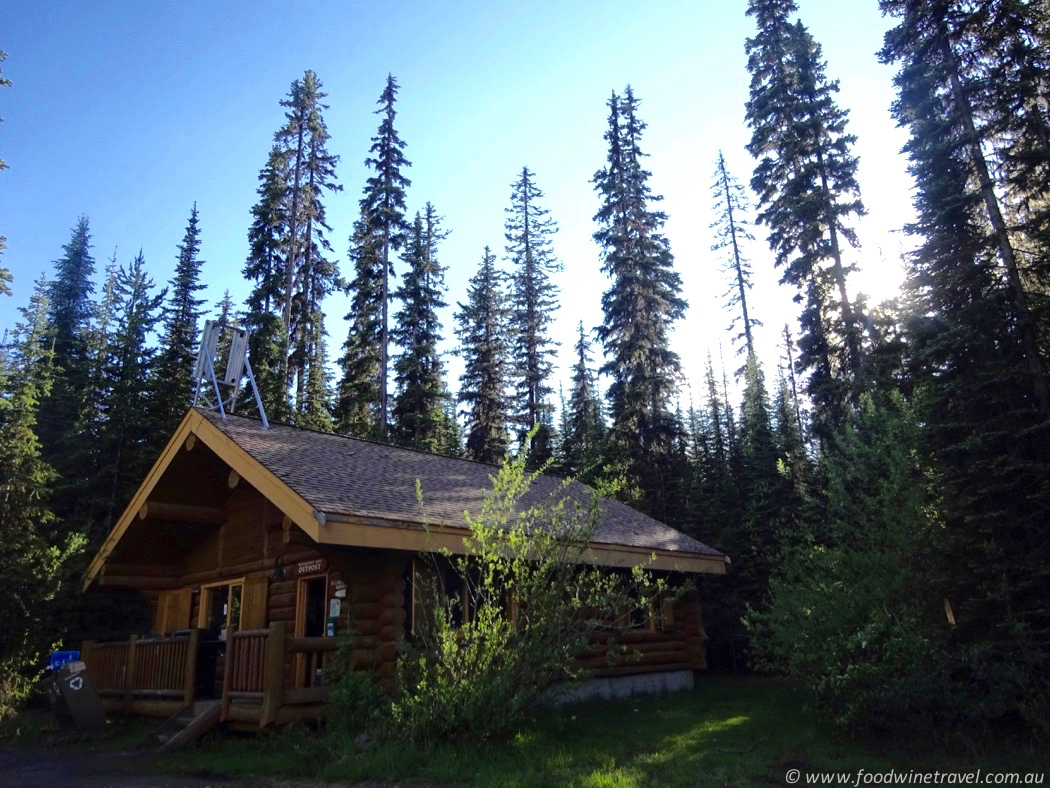 It's just on dusk and the silence on McGillivray Lake is broken only by the sound of two loons and their chicks flapping about on the water. It's my first sight of the bird immortalised in the design and the name of Canada's $1 coin, the loonie, and I'm captivated by the stories told by our guide, Campbell, about these quick swimmers that dive for their food, mate monogamously and have a haunting call that echoes across the water.
"The loonies didn't have those babies two days ago," says an excited Campbell as he steers our 30-feet canoe across McGillivray's pristine waters, keeping a respectable distance from this new little family. After the stillness at the start of this NorthWest Voyageur Canoe Tour, the wind has picked up sharply. Campbell turns the canoe around and allows the wind to carry us back to McGillivray Lake Outpost, the replica of a fur traders' cabin where we started our journey.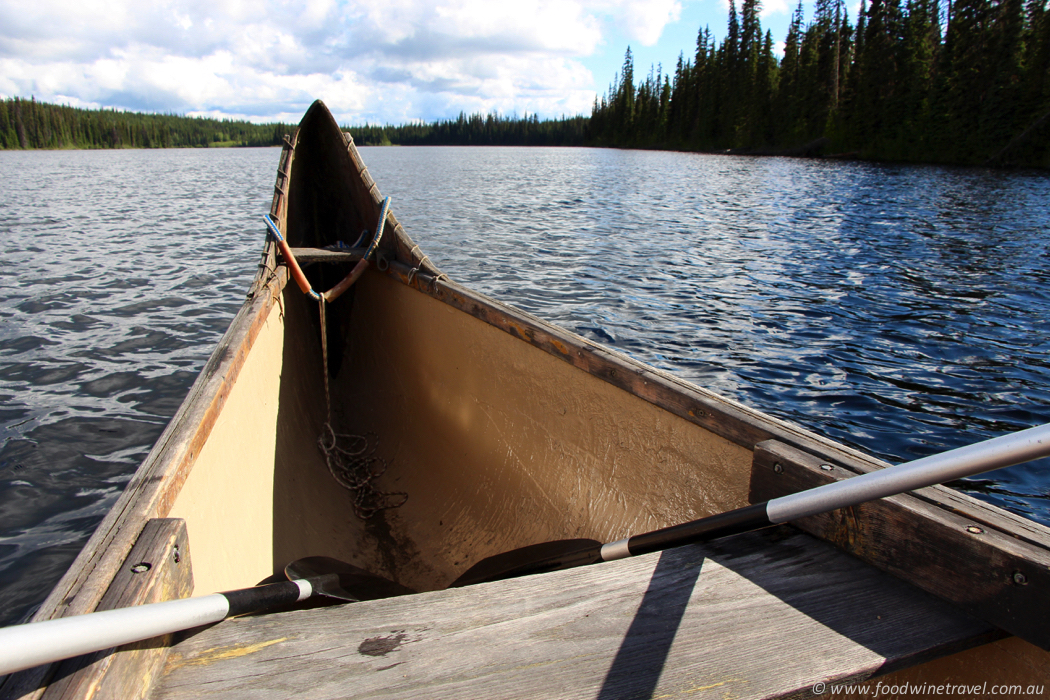 "Imagine you are in this canoe on a 6-week job and it's unseen territory. No Europeans have ever been here," he says, painting a picture of what life was like for the fur traders who ventured into the wilds of British Columbia to collect beaver pelts for the burgeoning fur trade. "Imagine doing 50 strokes a minute in the canoe, 14 hours a day for 6 weeks, eating salted pork and beans."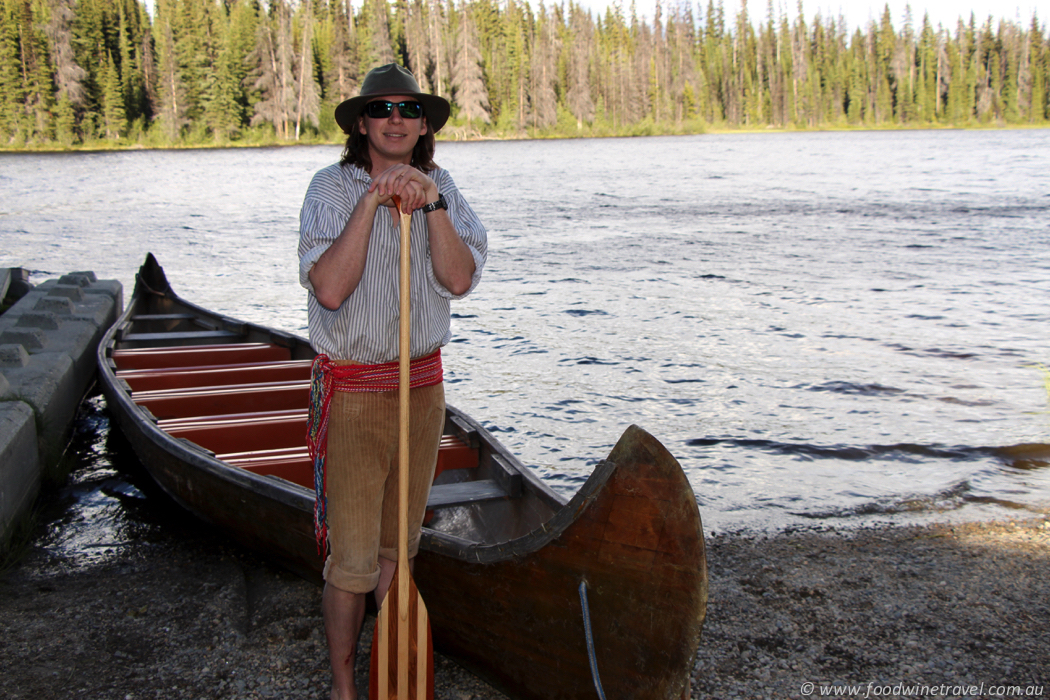 There are 10 of us on the tour, not counting a scourge of mossies, and we fit comfortably in the canoe, which was custom-made according to a design that has changed little in thousands of years. Traditionally made from the bark of the birch tree, the canoe held two metric tonnes of gear and 8 to 10 voyageurs, whose task it was to transport the furs that were in such demand for the hats of European A-listers.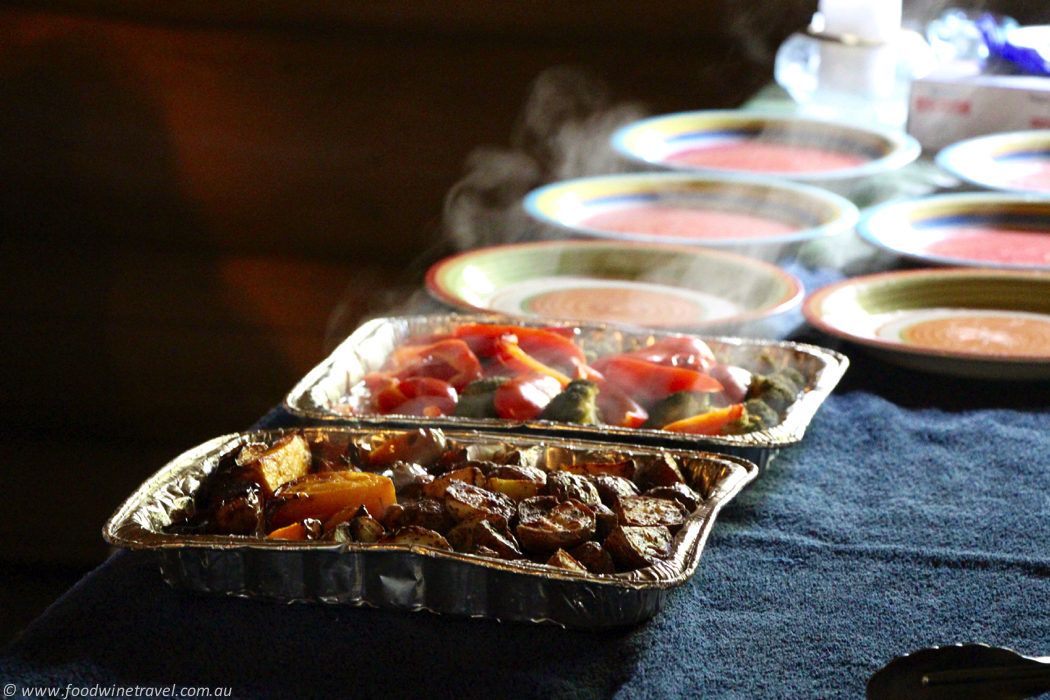 In their earlier incarnation, the canoes were waterproofed with pine sap that was boiled down till it was the consistency of tar. The modern canoe is made from cedar strips and fibreglass, and glides easily over the shallow, tannic water. The NorthWest Voyageur Company that operates the tour was inspired by the original NorthWest Company, a rival to the Hudson's Bay Company that it eventually merged with.
Campbell recounts the fascinating David and Goliath story of these pioneering companies as we make our way to the candlelit log cabin where we partake of a feast just as the voyageurs might have done. Although life was harsh and some even lost their lives (most couldn't swim), the prospect of a slap-up feast was something to look forward to.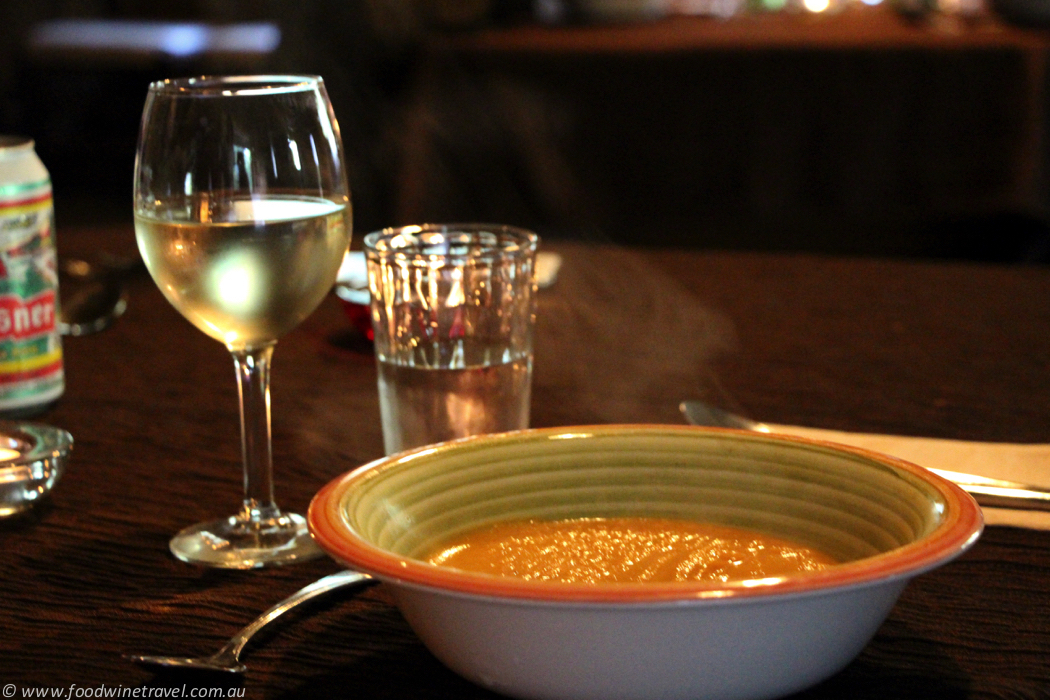 "Imagine you know there's more rum, more whisky, lots of food, and maybe there will be someone that you might want to impress. They would dress up and celebrate being alive. Rum and whisky were staples. They carried 100 litres of rum in 10 litre barrels. Wild food was really good for them. They had plenty of protein – salmon and other fish, rabbits and grouse (or partridge).
"Grouse is one of the least intelligent birds on the planet. There was plenty of protein. The fruits and veges were the difficult part. A lot of fur traders got scurvy. It took them a long time to work out which berries they could eat. They asked the First Nations people and learnt that they followed the birds and the bears (in deciding what to eat)."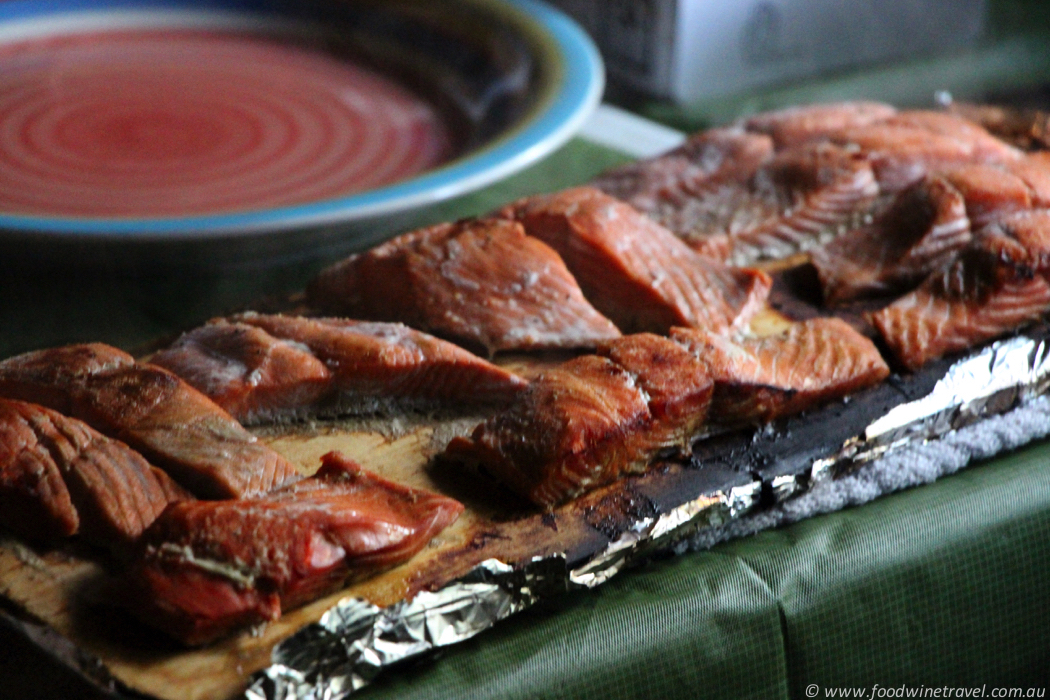 Our 4-course meal begins with a divine-smelling Yam squash and apple soup made from parsnips, yam squash, currants and apples roasted in oil with nutmeg, cinnamon and maple sugar. (Yam squash is what we in Australia call orange sweet potato).
On the side, there is bannock, a flat bread made from flour and water and cooked over the open fire, along with a small garden salad. "At every outpost they would have a small farm," says Campbell.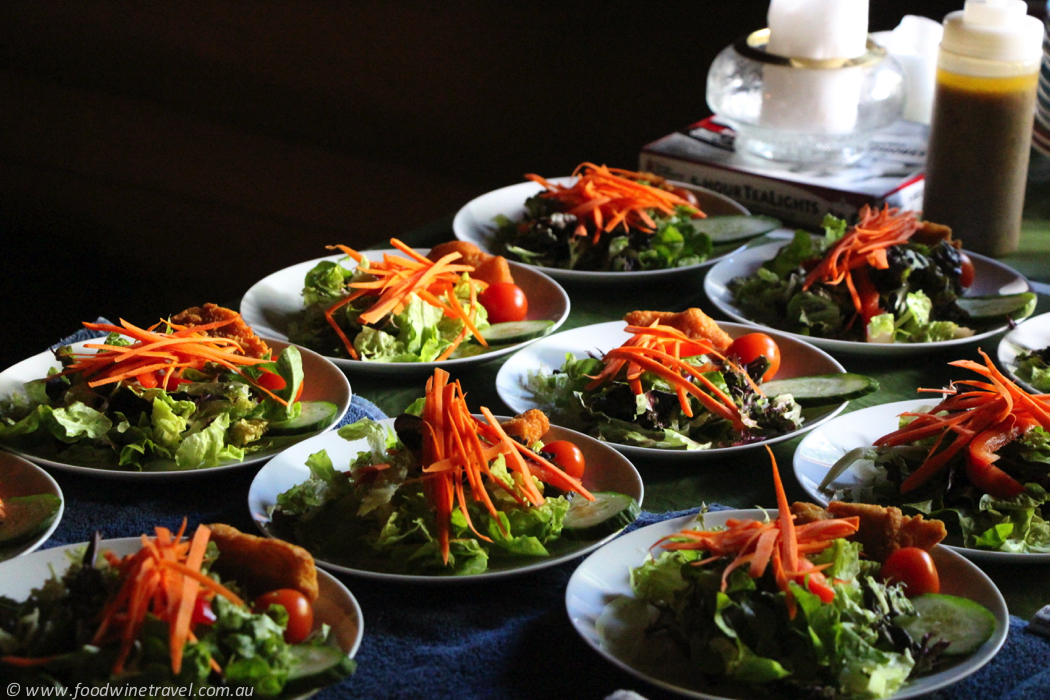 There was no beef but there would always be pork – "because you could carry pigs on a canoe". And so we feast on slow-cooked pork belly ribs served with a homemade tomato sauce made with whisky, maple syrup, tomatoes, onion and garlic. It truly is a feast for we also dine on Sockeye salmon, caught in nearby Kamloops Lake and cooked on a cedar plank with maple glaze.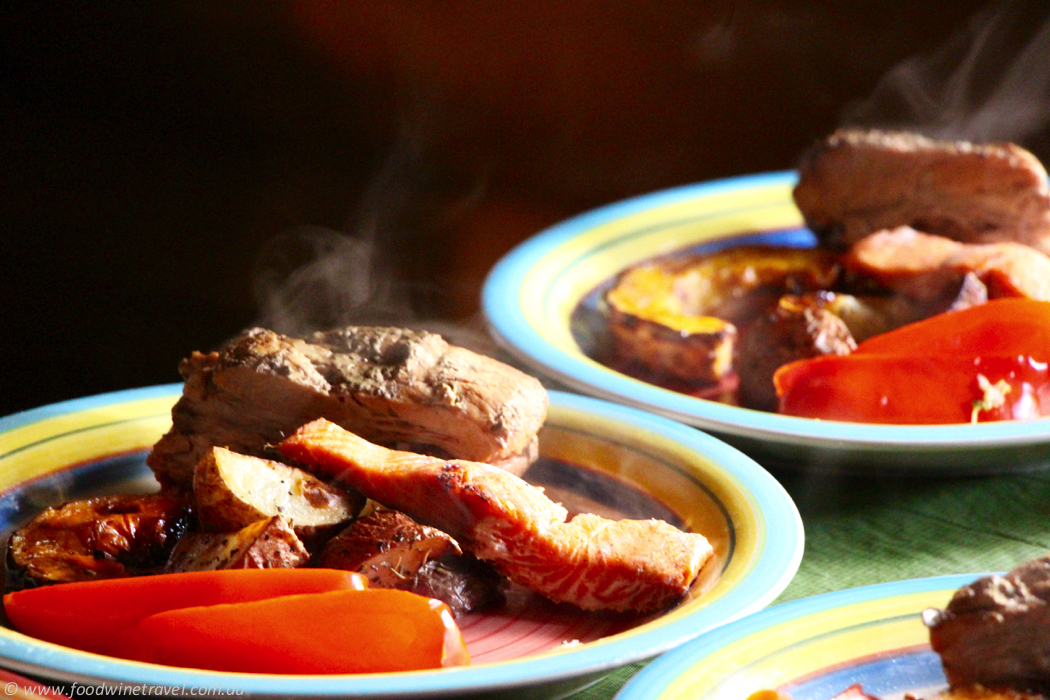 Dessert is a maple leaf-shaped biscuit with a compote of strawberries, raspberries, blueberries and blackberries. We Aussies are fascinated by Campbell's stories of picking wild berries, as he leads us outside the cosy cabin to show us the wild strawberries that have just started popping up on this sunny June day. "Ground wild strawberry leaves were applied to burns to speed healing, and were also used to prevent infection in newborn babies," he tells us.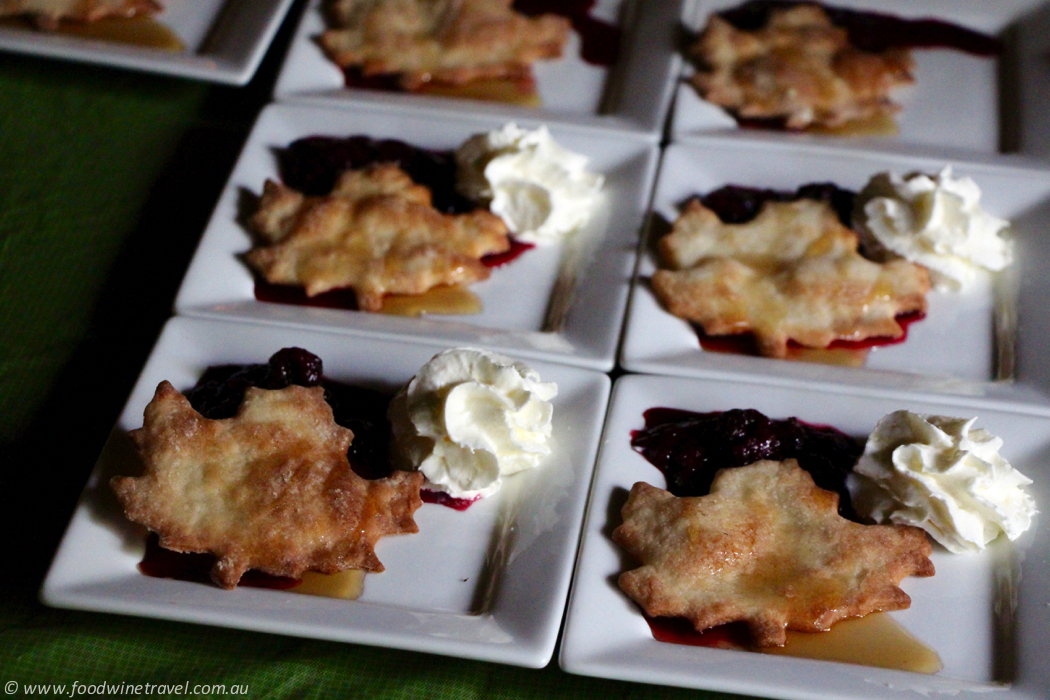 Western Canada abounds with beautiful lakes and McGillivray is just one of a couple of hundred lakes within a short drive of the alpine village of Sun Peaks. One of the country's most popular ski resorts in winter, Sun Peaks also has much to offer in summer, including this fabulous Voyageur Canoe Tour and Fur Traders Feast. With bellies full as we hop on the old yellow school bus that takes us back to our lodgings, we reflect on the life of those intrepid voyageurs and marvel at the scenery with which beautiful British Columbia is blessed.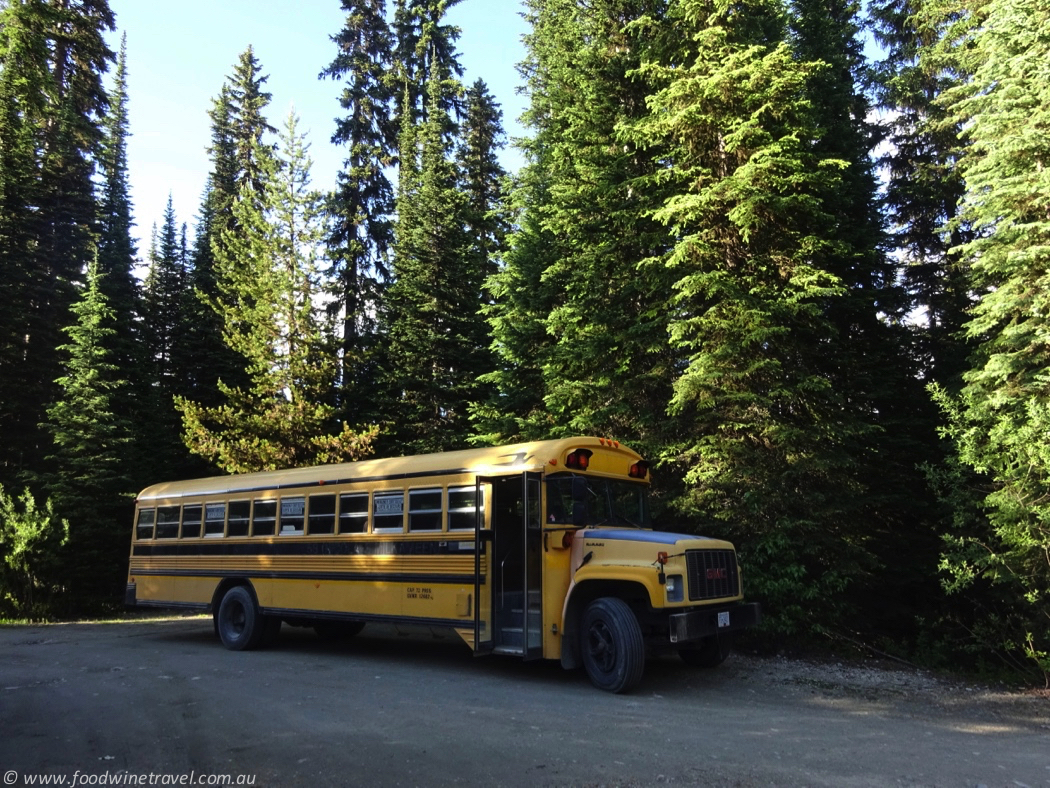 If you go:
Sun Peaks Resort reservations:
www.sunpeaksresort.com
Tel: +1 (800) 807 3257
Voyageur Canoe Tours:
Tel: +1 (250) 578 5542
www.sunpeaksresort.com
Food Wine Travel was a guest of the Voyageur Canoe Tour & Fur Traders Feast.
Photos by Alise Salins.