River Cottage Australia star Paul West had the audience enthralled as he talked at last year's Truffle Festival about their allure for chefs and gourmands. "Influential French food writer Brillat-Savarin described truffles as having the power to awaken lustful and erotic memories," he playfully told guests at a very memorable dinner in the National Arboretum.
The 250 guests enjoyed truffles in every course, prepared by a team of highly regarded Canberra chefs. This was the signature event of the 2015 Truffle Festival, a celebration of the highly prized tuber that has become a flourishing industry in the National Capital and surrounding region.
Guests were dwarfed by the sheer scale of the Arboretum building, which is perched high on a hill overlooking Canberra and resembles a forest with its columns and soaring cathedral-like ceilings. The building is one of the architectural wonders of the National Capital, if not Australia, and yet just like the Truffle Festival, few people outside of Canberra know about it.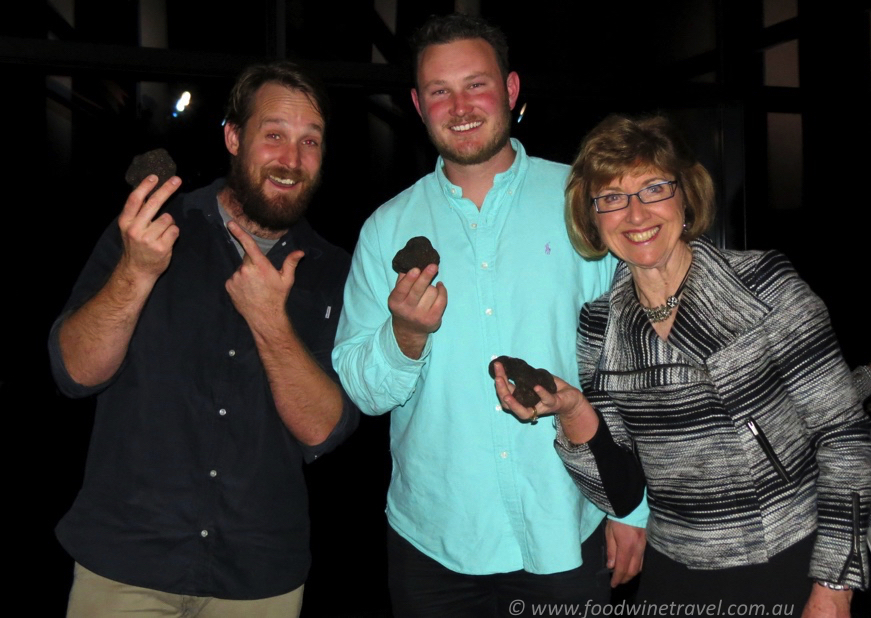 But word is getting out, and as Kate Hibberson, a partner in the delightful Pod Food restaurant points out, people are beginning to realize that Canberra in winter is "not just a stopover for people going to the snow." Winter in Canberra now means truffles, as the region's frosty mornings, sunny days and dry climate provide perfect conditions for producing truffles of a quality previously seen only in Europe.
Even more significant is the long growing season, with harvests in the Canberra region continuing for 14 weeks, until as late as mid-August, compared with the six or seven week harvests typical of many regions. Sherry McArdle-English says the longer season produces a "strong dense aroma where it hits the back of the throat". The difference, she says, is like comparing a red table wine with a bottle of Grange.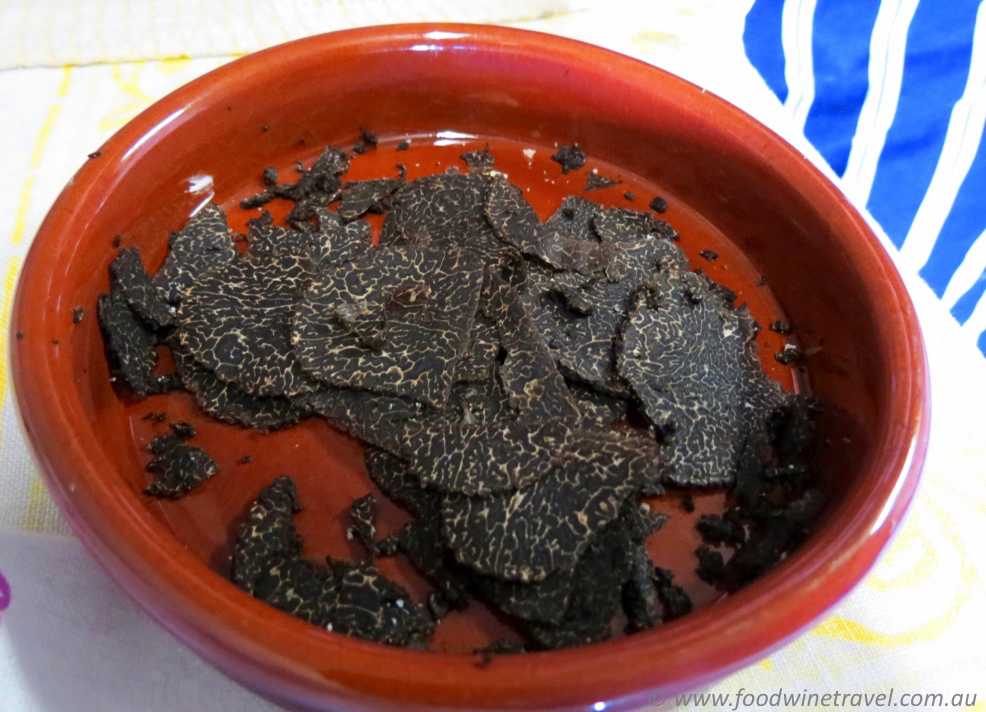 McArdle-English established French Black Truffles, one of the largest trufferies in eastern Australia, before selling it to new owners earlier this year. While Australian trufferies use dogs to sniff out the elusive truffles, French Black Truffles has followed the European tradition by also using pigs.
"They're especially good at the end of the season. They dig up the ground and they sniff the last remaining truffles out," says McArdle-English. Although the pigs have become a tourist drawcard, only the dogs are used on hunts when members of the public are present, for at more than 100kg each, the pigs are "a little hard to control".
The French Black Truffle hunts draw locals and interstate visitors who happily rug up on Canberra's chilly winter mornings to watch the highly trained dogs sniffing out the prized truffles. The hunts can be taken on their own or as a Majura Experience package that also includes a wine and truffle cheese tasting at nearby Mount Majura Wines followed by lunch at Pod Food.
Last year Pod Food also offered a seven-course degustation that demonstrated how perfectly truffles can be integrated into all manner of dishes, rather than merely being shaved on top. In one dish, the truffle was combined with mashed potato and squid ink in choux pastry; in another, it was combined with Madeira and mushrooms in a reduction served with duck breast. It even made an appearance in the icecream served with apple and rhubarb crumble for dessert.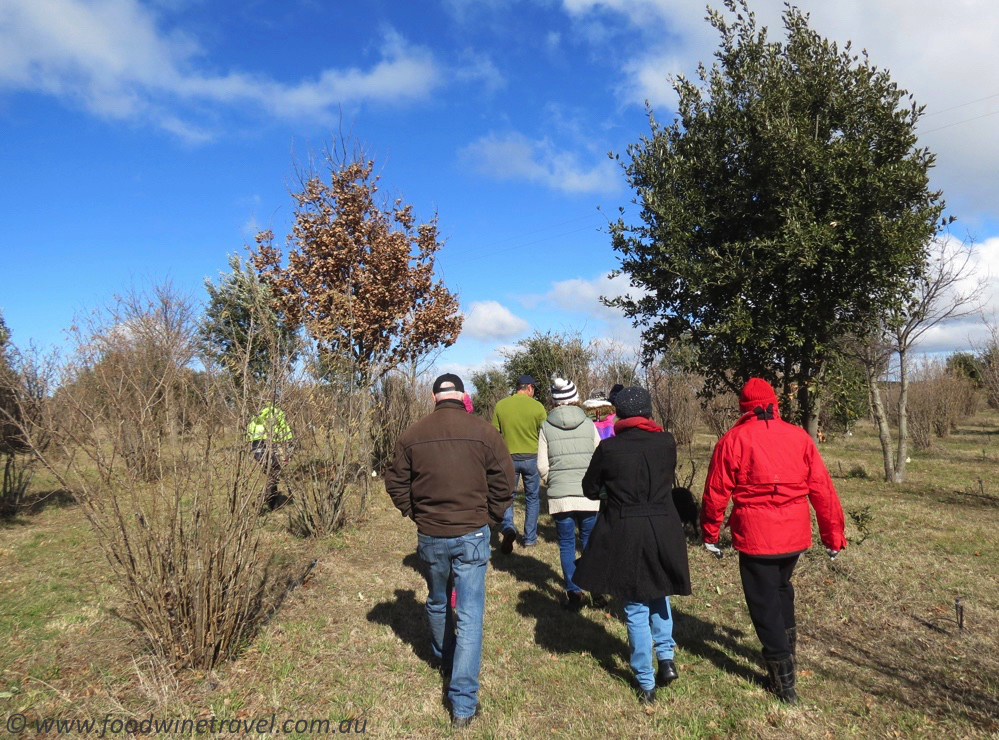 Numerous restaurants in and around Canberra offer truffle menus between June and August, with special dinners making up a large proportion of the Truffle Festival's more than 250 events. Other events include cooking classes, demonstrations, wine matchings, farmers markets and truffle hunts.
Anne and Denzil Sturgiss, of Tarago Truffles, have been offering hunts on their property outside Bungendore, New South Wales, for more than four years and Ann says the weekend hunts are the best way to get people interested in truffles. Their extensive trufferie has 4300 oak trees, every one of which is numbered, and when a truffle is found underneath, the details are entered on a spreadsheet so they can keep track of which trees are producing.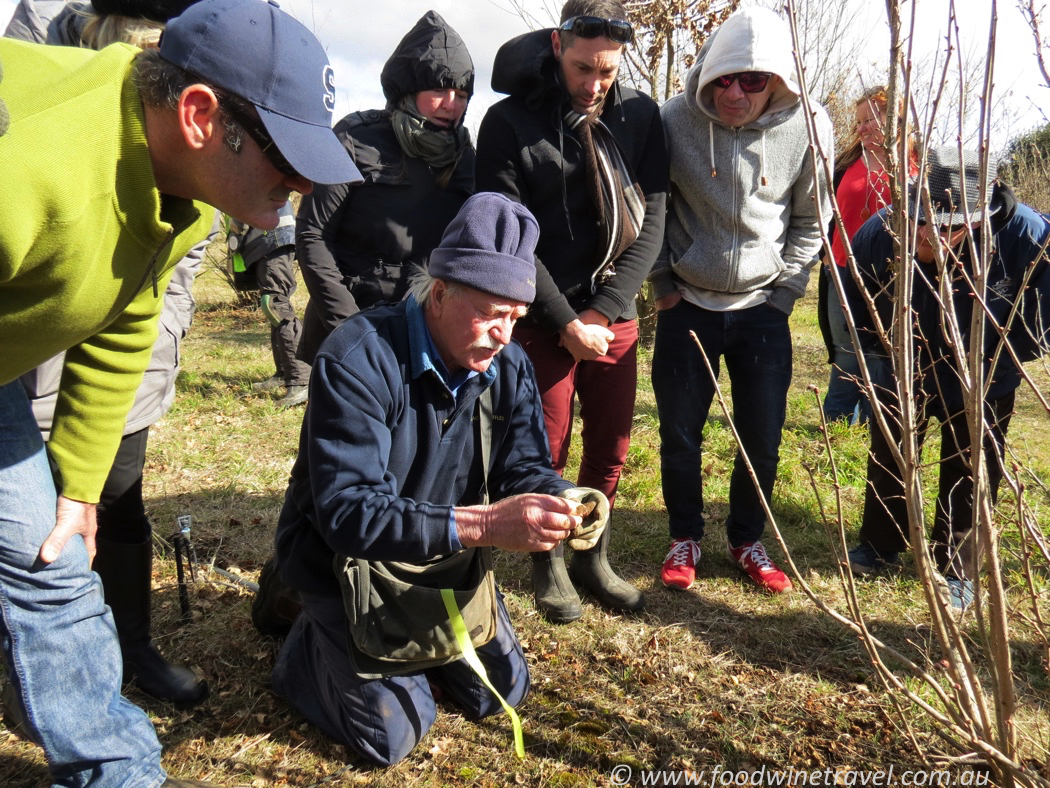 Last year I was privileged to join a group of about 20 on a hunt with Anne and Denzil, their son Matt, and hunting dogs Daisy and Utah. At one point, Utah took us across three rows of trees for a relatively small truffle that Denzel nearly missed. "When they get the real big truffle, that's when they get the big reward," said Matt, giving Utah a friendly pat. Walking in the brisk country air sharpened the appetite for Anne's hearty pumpkin and cauliflower soups, served with crusty bread and truffle shaved on top.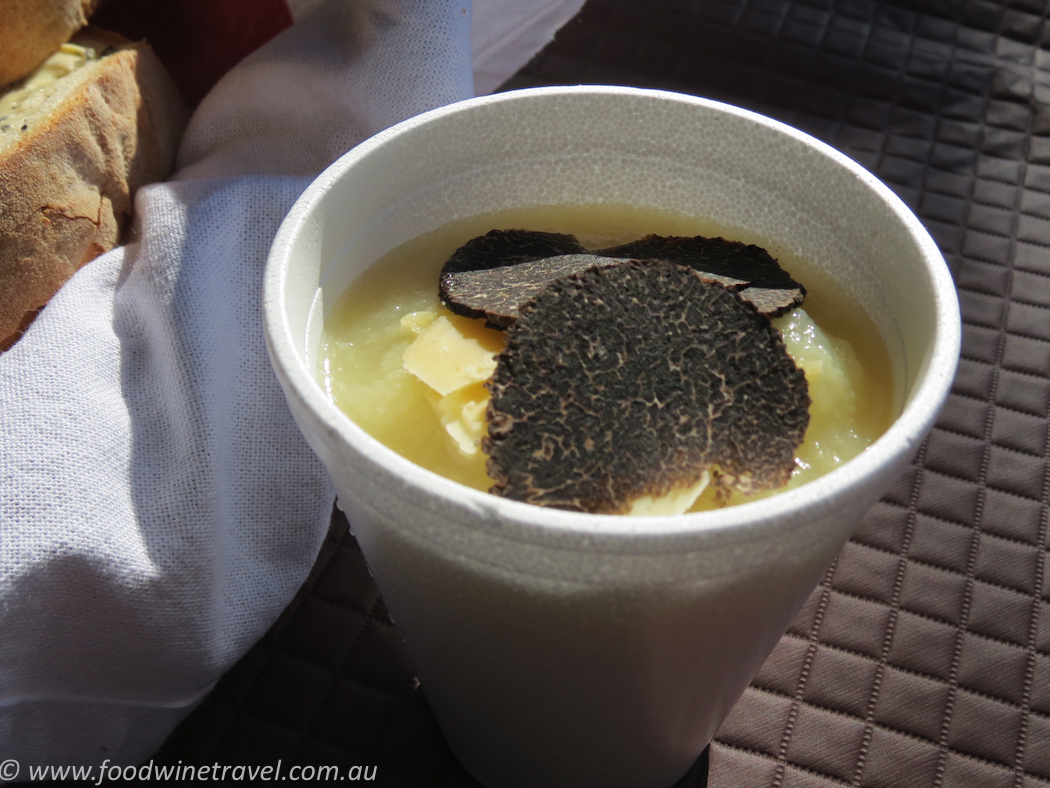 Canberra chef Janet Jeffs, who hosted the dinner at the National Arboretum, says the local industry has matured to such an extent that the truffles now being produced have flavour in abundance. The festival, she says, is a "real opportunity to let your tastebuds sing in the truffle capital of Australia".
Follow www.trufflefestival.com.au for details about the 2016 Truffle Festival which is underway now.