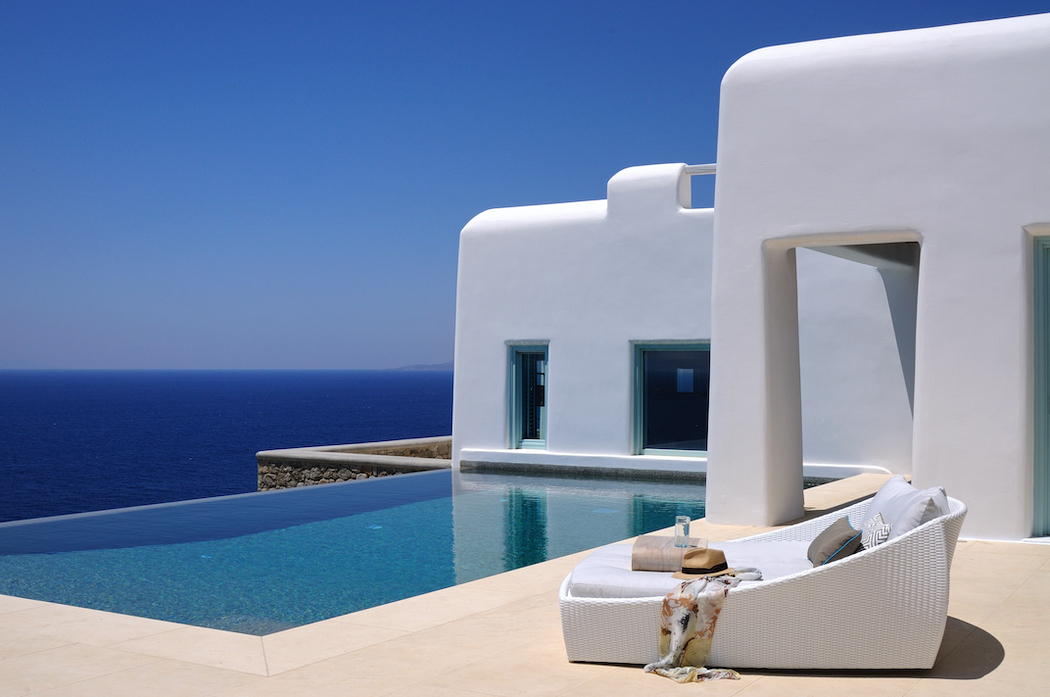 What's on your wish list for when borders re-open? A chateau in France? A gorgeous villa on a Greek island? Wildlife spotting in Sri Lanka? Getting off the beaten track in Japan?
My mind is spinning with thoughts of travel after attending Luxperience, an annual networking event for luxury travel specialists. Held virtually this year, participants have 10 minutes to pitch their product in a fast-paced series of one-on-one interviews.
Prior to the pandemic, the luxury segment of the travel industry was doing well. Today, travel itself is a luxury. Who knows what the industry will look like when our borders re-open?
In the Luxperience workshops, CEO of MyTravelResearch.com, Carolyn Childs, prophesized that the pandemic will produce a demand for hedonistic travel, the thinking being that people will be so fed up with being grounded that they'll just be wanting to have fun rather than planning 'trips for a higher purpose'.
Luxury travel doesn't necessarily equate to super-expensive, although there were plenty of hotels and tours at Luxperience with eye-watering price tags. The essence of luxury travel is experiencing something that is rare and unique.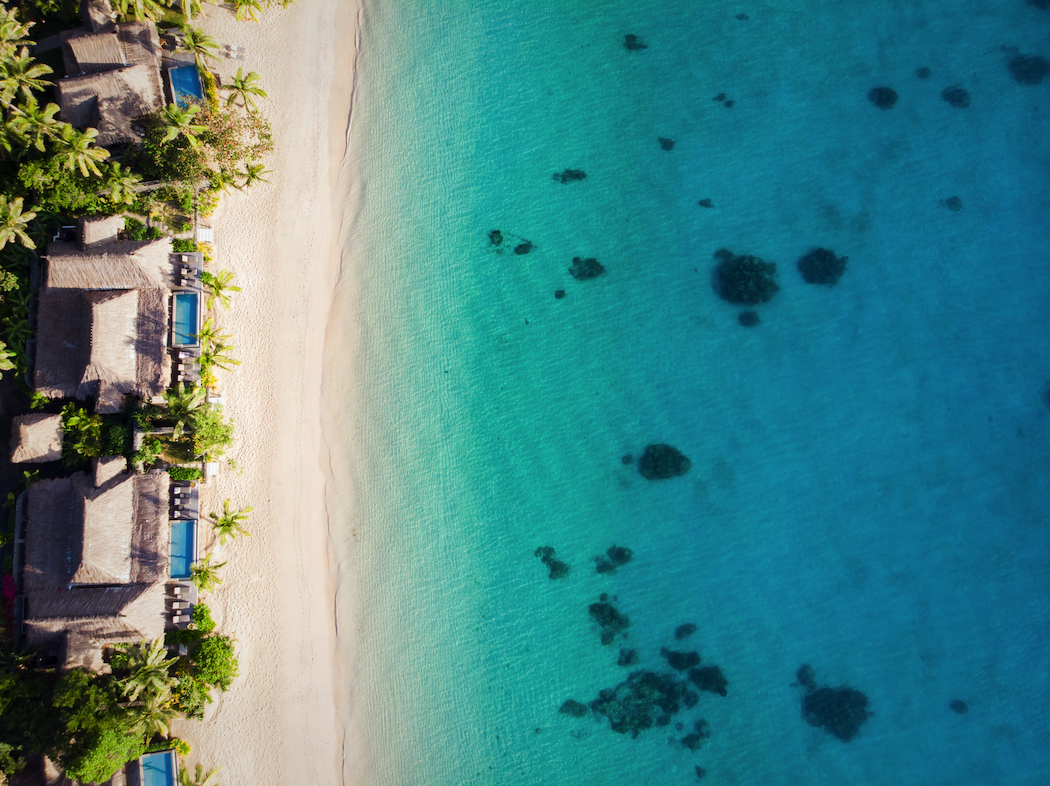 High-end accommodation and bespoke travel experiences are poised to benefit from people's nervousness about travelling post-pandemic, with privacy, space and remoteness among the factors that travellers will take into account.
Let me tell you about some of the amazing properties and destinations I encountered at Luxperience. Wouldn't you like to put these on your wish list?
---
Protocols to be Covid-safe
If your appetite is whetted by the photo at the top of this post, take note that there are 350 stunning properties in the Blue Villas Collection. They're located across Greece, including the islands of Mykonos, Santorini, Paros, Antiparos, and Crete, ranging from 1-bedroom to 15-bedroom villas with private pools.
Director Christos Gkekas says these private villas have a real advantage during Covid times because they are exclusive use and have enhanced protocols in place to be Covid-safe. Bookings are refundable, for added reassurance. If you want to be truly spoilt, Blue Villas offers a Bliss Concierge package that includes a huge range of extras including meet and greets, transfers, a private chef service on arrival, and reduced waiting times for activities.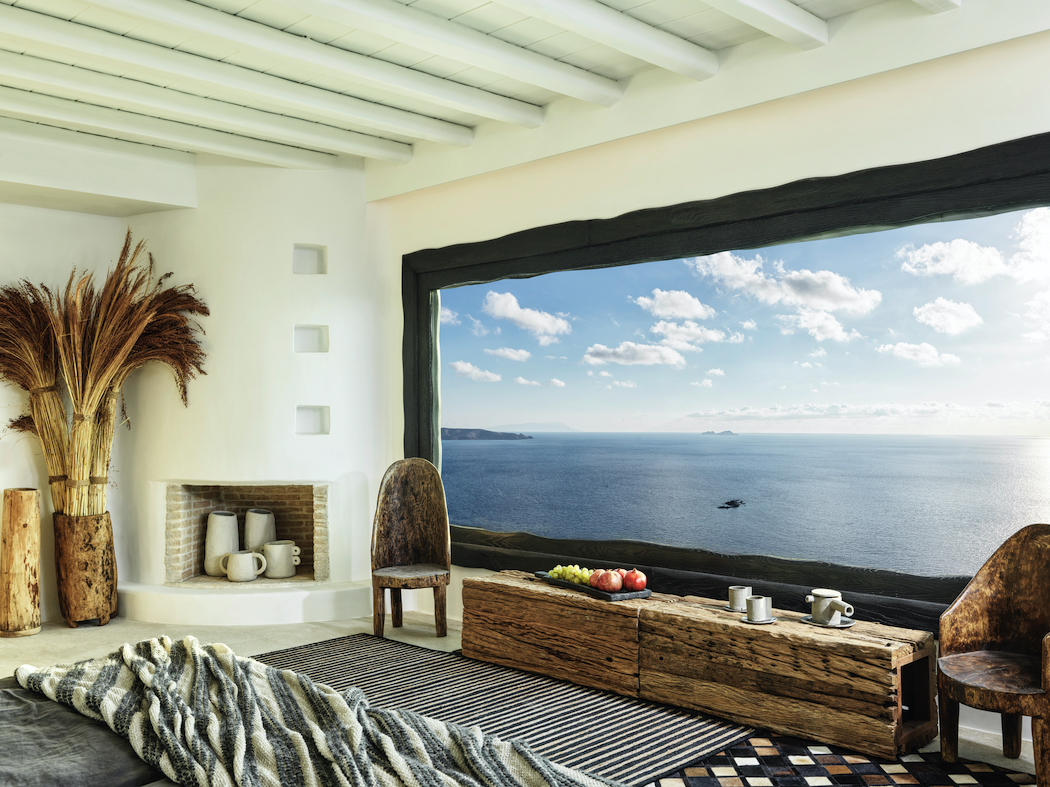 Covid has pushed back the opening of Panoptis Escape to May 2021 but this boutique ensemble of villas on a Mykonos hilltop is surely worth waiting for. The latest addition to the Myconian Collection, its eight spacious villas overlook idyllic Elia Beach, promising absolute serenity. The crowning jewel, Panoptis Villa, has a zen area, infinity pool, and open kitchen with barbecue.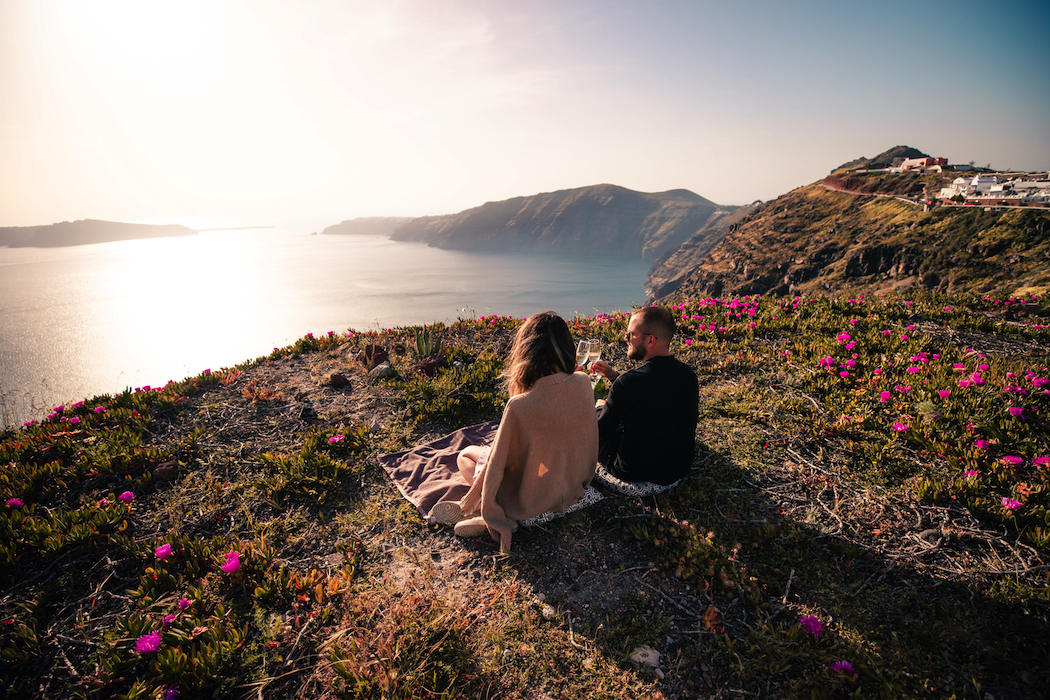 There's also a gorgeous infinity pool at Santorini Secret Suites & Spa, not to mention an outstanding restaurant, Black Rock, and 18 suites that are more spacious than many you will find on Santorini. Located in Oia on the rim of the caldera, the décor stays true to traditional Cycladic island architecture while incorporating a contemporary twist with splashes of bright colours. Many Santorini hotels organise sunset catamaran cruises but this one does sunsets differently, organising a private picnic with butler service. It can also arrange cooking classes and wine tastings.
Grecotels has 32 hotels and resorts in 10 Greek destinations, each with a distinctive flair inspired by its location, from island retreats to enchanting waterfront palaces and contemporary haut chic resorts. At Grecotel Creta Palace on the island of Crete, you can enjoy a complete farm-to-table experience, drawing on fresh produce from Grecotel's AgrecoFarms, just 10 minutes' drive away.
The 40-hectare estate showcases centuries-old farming methods and visitors can play "farmer for a day", learning how to make and eat traditional Cretan food. There are activities for the whole family, with junior farmers making dough, baking, picking vegetables and preparing dishes for their own lunch. There's also a farm shop and a taverna serving Cretan dishes using the farm's organic produce.
Grape varieties of Ancient Greece
Food and wine are high priorities at Daios Cove Luxury Resort & Villas, where Aliki Kafetzaki tells me: "We consider that it's the sea and the sun but also the taste that creates memories." Award-winning chefs from all over the globe take part in the resort's Culinary Journeys program, and cooking classes can be organised. The resort has six dining venues, with even the taverna offering a contemporary twist on traditional Greek dishes. Aliki says ancient varieties of grapes that existed as far back as Minoan times are being cultivated on Crete. For this lover of interesting and unusual wines, that alone is a hook!
Elsewhere on Crete, family-owned and run Elounda Gulf Villas is a luxury retreat that blends the services of a world-class hotel with the warm, inviting ambience of a private home. Soaring above the shimmering sea, its 15 suites and 18 pool villas radiate tranquility and timeless splendour. It comfortably accommodates both couples and families.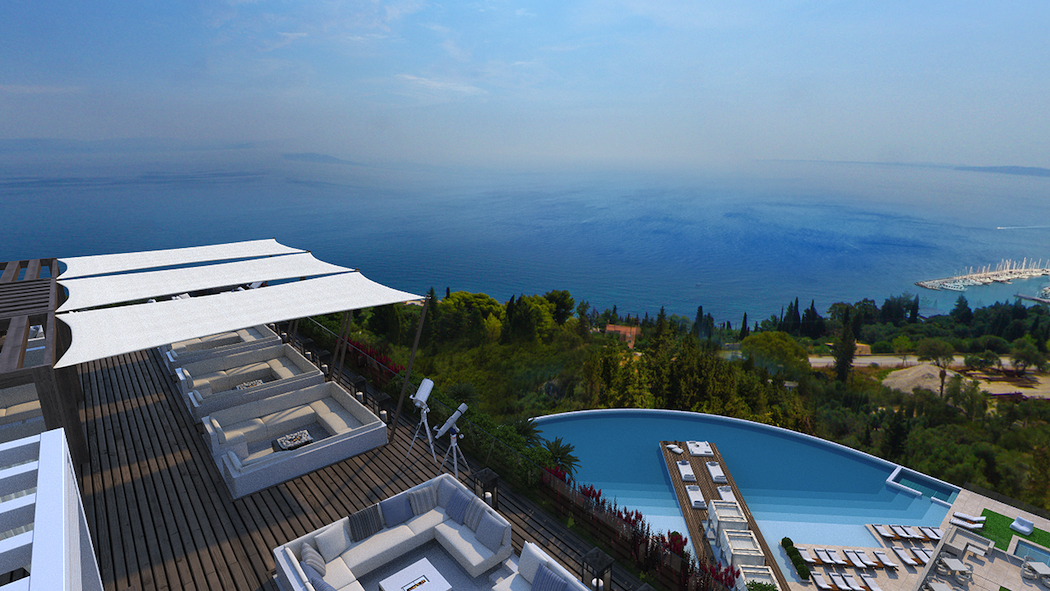 Like Crete, Corfu is an island rich in history and culture. Due to open in March 2021, Angsana Corfu hugs the edge of a cliff overlooking the turquoise waters of the Ionian Sea. Part of the Banyan Tree group, its 199 rooms, suites and villas have stunning countryside or sea views. Dive into a world of flavours at Botrini's, led by Michelin-star chef Ettore Botrini; allow yourself to be pampered in the renowned Angsana Spa; or explore nearby sights including the elegant Achilleion Palace or the UNESCO World Heritage site of Corfu Old Town, with its mix of Venetian, French, British and Italian architecture.
For an outstanding food and wine experience, Danai Beach Resort & Villas in Halkidiki is calling your name (and mine). One of the Leading Hotels of the World, its restaurant, The Squirrel, has been named one of the three best restaurants in Greece. Its wine cellar, with more than 1,800 labels, regularly receives an award for the country's best wine list. Masterclasses in the cellar under the tutelage of a leading sommelier can be organized. Daily or overnight cruises on the resort's luxury San Lorenzo yacht can be arranged, with a chef, sommelier and/or masseuse on board.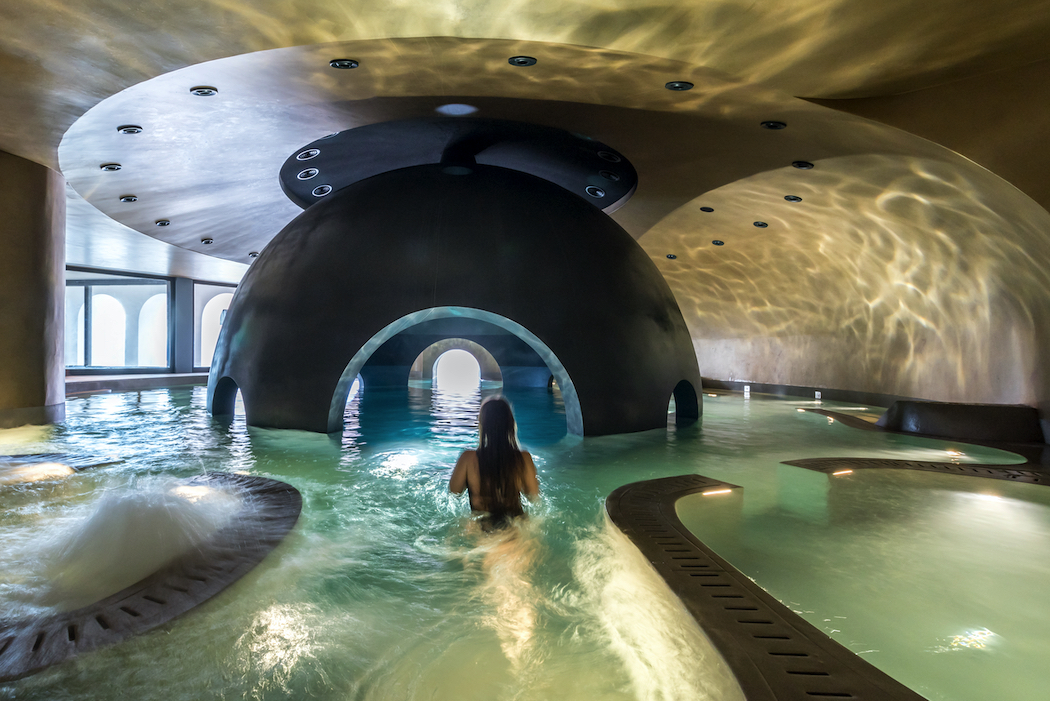 After this awful year is over, the world will have a lot of healing to do, and where better to do it than Euphoria Retreat, Greece's first holistic wellbeing resort. Located near the UNESCO World Heritage site of Mystras, it has 45 luxury rooms and suites, an excellent restaurant serving Mediterranean cuisine, fine views over Sparta, and proximity to a cypress forest where you can breathe in the lovely fresh air.
But it's the spa that has me really enthused. General manager, Christos Lourantos, says it's one of the biggest in the country, spread across four levels with a 36-metre well in the middle. Floating in the bottom of the well looks awesome. There is also a Byzantine-style hammam (bath house) and a stunning sphere pool (complete with the sounds of dolphins and whales) connected to a heated outdoor infinity pool. Get me there stat!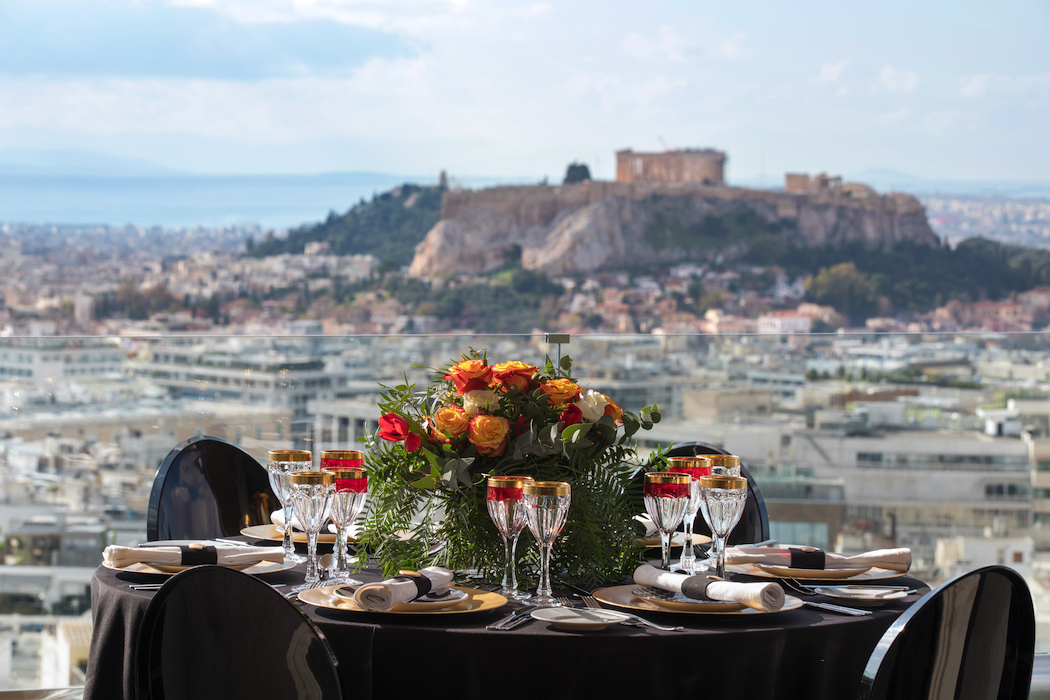 Before we leave Greece, take a look at the St George Lycabettus Lifestyle Hotel, which was awarded Best Rooftop View Hotel at the World Luxury Hotel Awards. Its rooftop La Suite Lounge Restaurant boasts breathtaking views of Athens and the Acropolis. Steps away from the shops, museums, galleries and eateries of Kolonaki, the most exclusive district of Athens, this family-friendly hotel has 154 newly renovated rooms and suites.
In Italy, Claudia Da Rin represents a truly outstanding selection of hotels, villas and yachts. Sailing around the Amalfi coast on a luxury yacht is especially appealing in a time of heightened awareness about social distancing. For landlubbers, Claudia suggests a range of distinctive hotels, many of them with a strong focus on food and wine. I love the sound of Sikelia on the island of Pantelleria, south-west of Sicily, so close to the African continent that you can glimpse Tunisia on a clear day.
Marrying ancient architecture with ultra-cool interiors, Sikelia takes its design cues from Pantelleria's raw beauty. Its food and wine partner, Coste Ghirlanda estate, cultivates vines, olive trees, capers and fruit trees, the grapes picked by an ancient technique that has been granted UNESCO World Heritage status.
In the north of Italy, in the spectacular Dolomites, Ciasa Salares has the country's largest private wine cellar with more than 2,000 labels. It also has a chocolate room and a cheese room – how good does that sound? On Sardinia, Su Gologone Experience Hotel expresses perfectly the island's simple but delicious cuisine, with its own herb garden and elderly women dressed in traditional costume making the hotel's pasta and bread.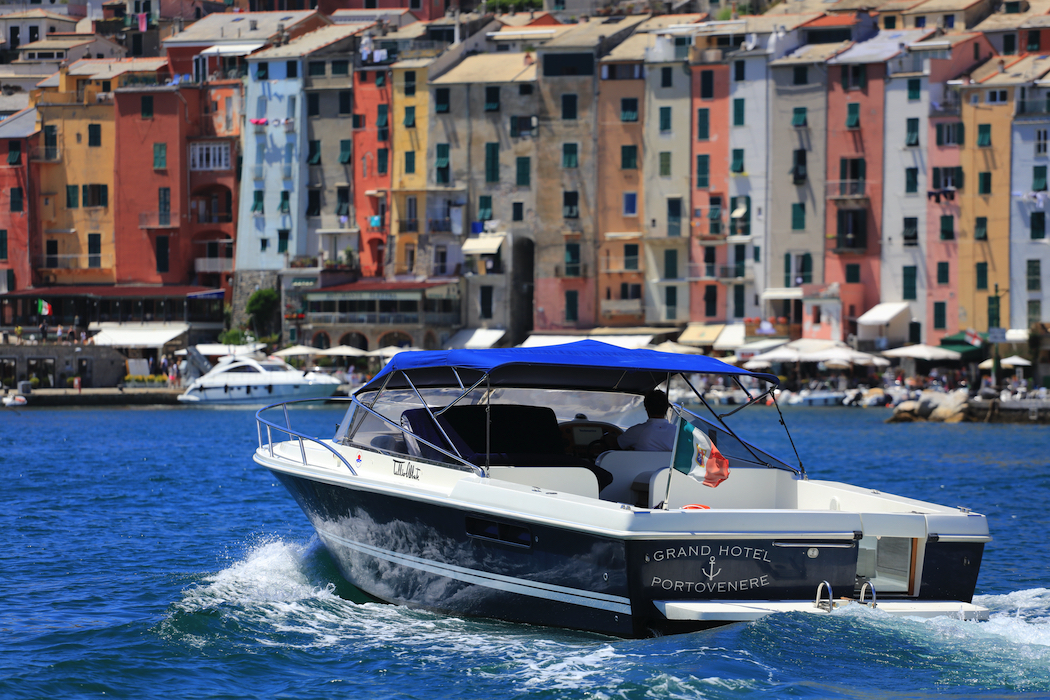 Farm to table dining
Enjoy farm-to-table dining at the luxurious Paragon 700, one of a collection of Unique Retreats in Italy. In a c.1700 palace in the center of Ostuni, Puglia, Paragon 700 has an extensive Mediterranean garden planted with orange and lemon trees. Ostuni was built to be a fortress and as such there are very few gardens in Ostuni, making this hotel very special. "We want people to taste Puglia," says Unique Retreats' CEO Rachele Belladelli.
Other Unique Retreats include Castel Hoertenberg, a Renaissance castle in the center of Bolzano, a town Maurie and I fell in love with when we were in Italy a few years ago. Dinner in the castle's wine cellar sounds a treat; this region in the far north of the country bordering Austria produces some spectacular wines.
North-west of Venice, in the walled town of Asolo, Hotel Villa Cipriani is a Palladian villa dating from the 1500s. With 27 stylishly furnished bedrooms, it is set in wonderful gardens and was completely refurbished last year. The Italian Riviera awaits at Grand Hotel Portovenere, located on the most panoramic point of Portovenere, the gateway to Cinque Terre and the Gulf of Poets. Once a 16th century monastery, its understated elegance has bohemian vibes.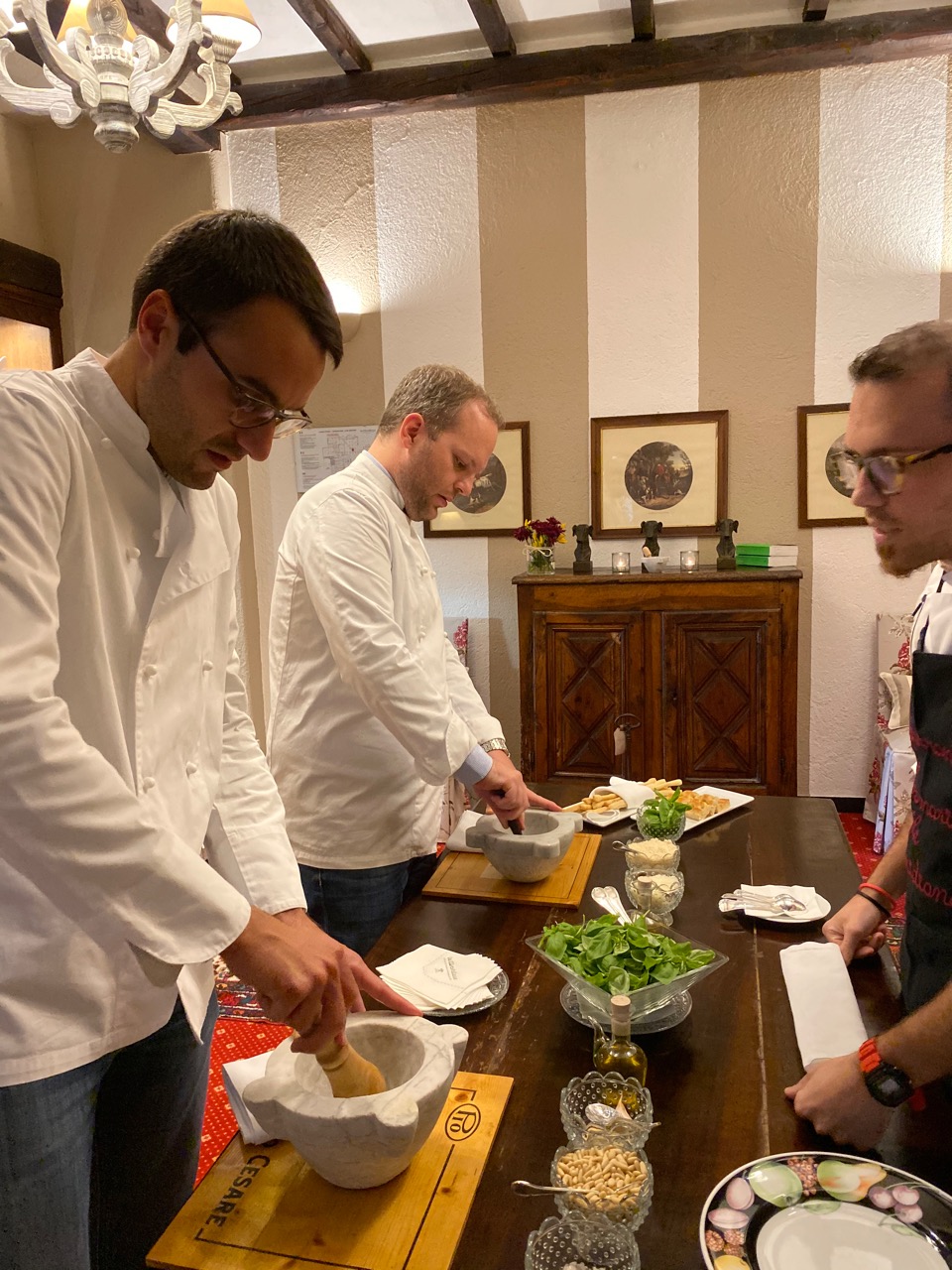 Elsewhere on the Italian Riviera, between Cote d'Azur and Portofino, family-owed La Meridiana Relais & Chateaux has an elegant and cosy ambience. All 26 rooms and suites look to the front; none face the back. There is a beautiful 18-hole golf course on site, free mountain bikes and Vespas for rent. The hotel can organize wine tastings and cooking classes, boat trips, or flights by private jet or helicopter. The hills of Piedmont with its famous Barolo wines are only an hour away. Hotel chef Edmondo Segre draws on organic produce with zero food miles, prepared with respect for local Ligurian traditions.
Oh to stay and dine at Donna Camilla Savelli in the quirky Trastevere precinct in Rome. Located in a 17th century former convent designed by the architect Borromini, the hotel has majestic cross vaults and a wealth of artworks and architectural details. The restaurant re-creates Renaissance recipes and for a really special experience, you can enjoy an intimate dinner in a Roman cave dating from the 1st century BC. It's one of the VOI Lifestyle collection that also includes stunning properties in Taormina and, due to open in May 2021, Venice.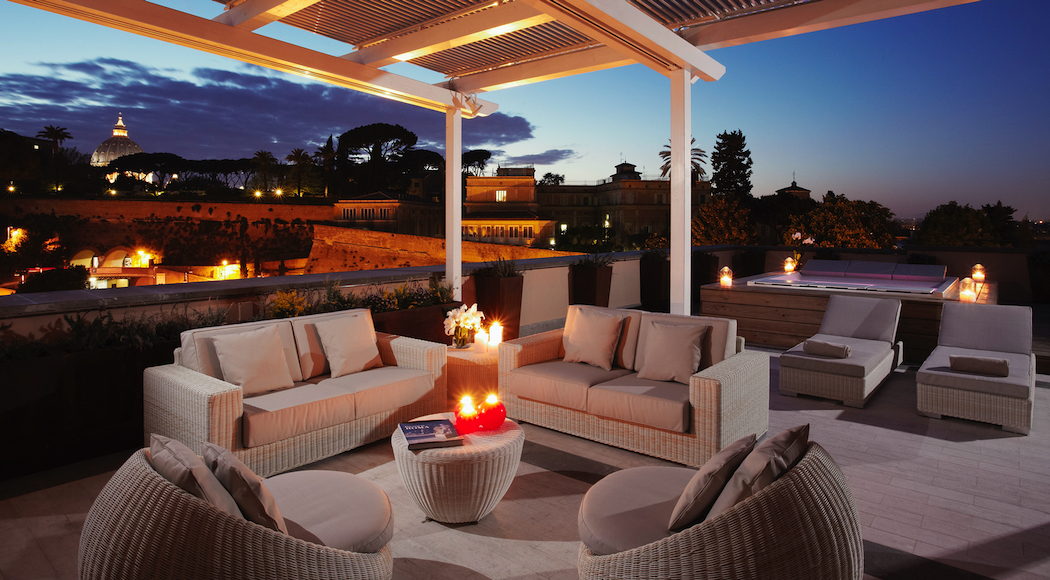 Hotel in the heart of Rome
In the heart of Rome, Villa Agrippina Gran Meliá (formerly Gran Meliá Rome) is also a nod to history – the site was once occupied by the Villa Agrippina belonging to Emperor Nero's mother. The convent that was later built on the site was transformed into the Gran Meliá, an elegant and luxurious hotel surrounded by beautiful gardens. This urban sanctuary is within walking distance of St. Peter's Basilica.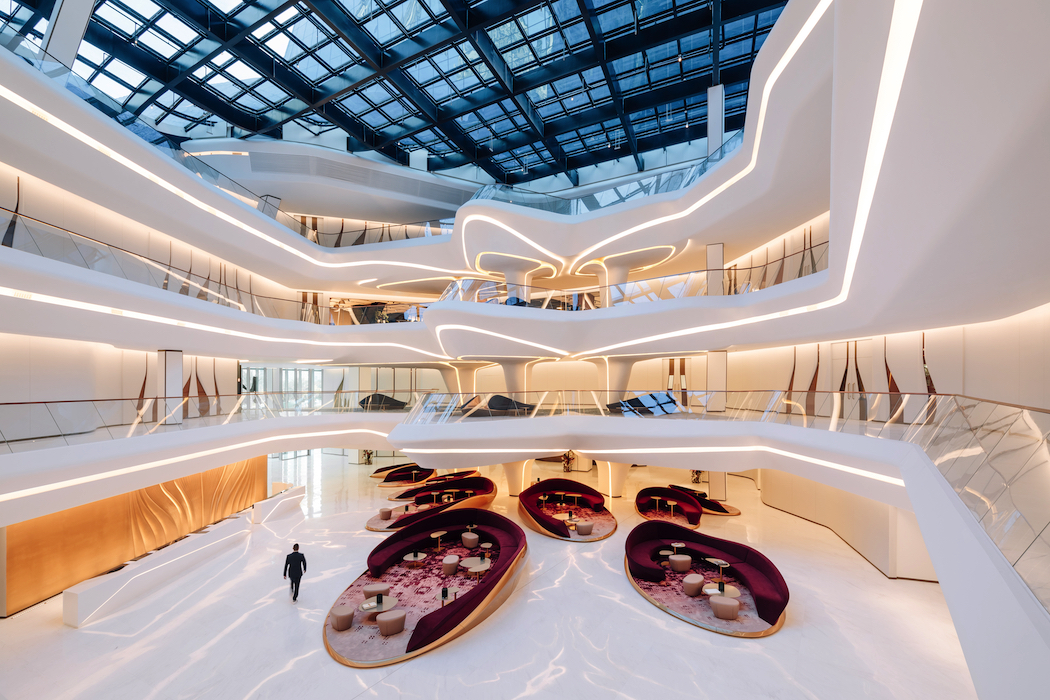 Being a Spanish brand, Meliá has numerous hotels in Spain referencing the country's rich heritage, and it has branched out to some of the world's most beautiful locations including Tanzania and Iguazú Falls. Its 'lifestyle' brand, ME, has opened the breathtaking and dramatic ME Dubai, and is opening other stunning properties such as ME Malta and ME Doha.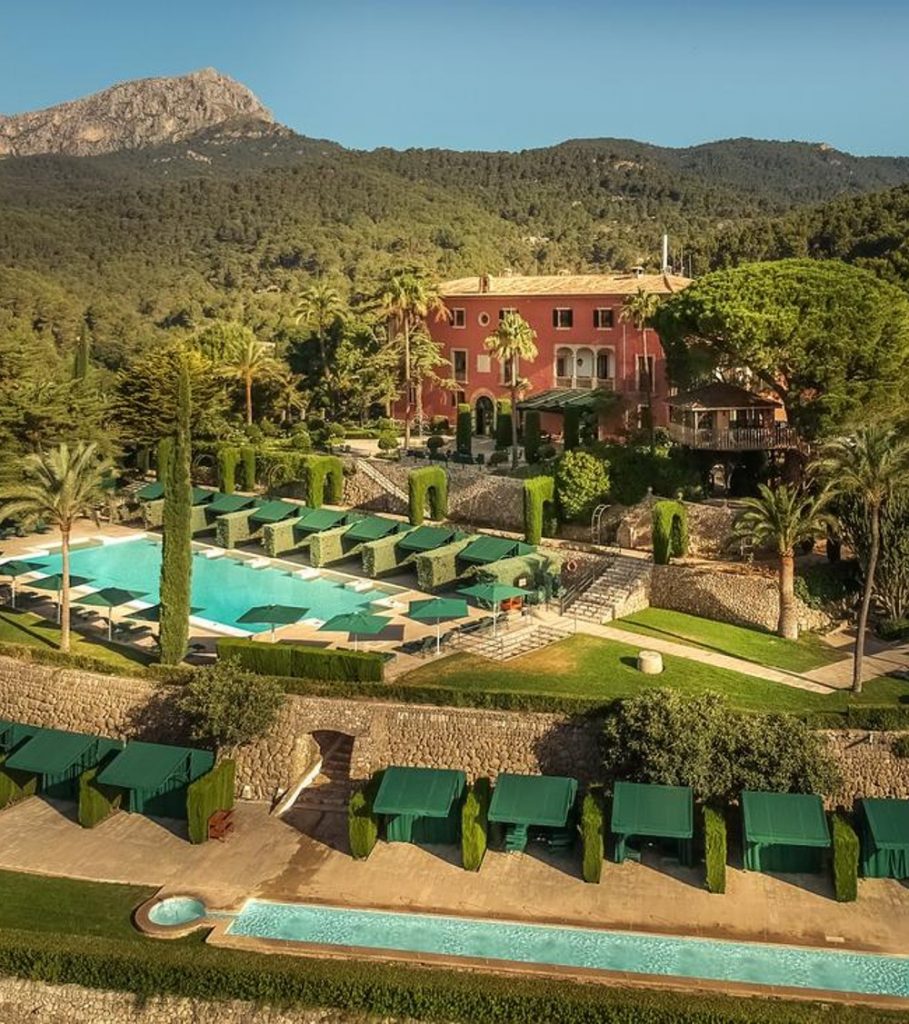 Preiper Luxe is an exclusive collection of boutique hotels in Spain brought together by hospitality and tourism professional Rafael Pérez Navazo, who wanted to show his undying love for Spain's heritage, culture and traditions. Included in the collection are properties like the 19th century Casa Palacio María Luisa, the only 5-star luxury hotel in Jerez, famous for its wines, horses and flamenco.
Also in the collection is Gran Hotel Son Net, a 17th century estate at the foot of the Tramuntana Mountains in Mallorca, a UNESCO World Heritage site. The main restaurant has a 17th century oil press as its centrepiece, while half a hectare of Malvasía white-grape vineyards beside the hotel allows guests to taste the house wines and learn about winemaking.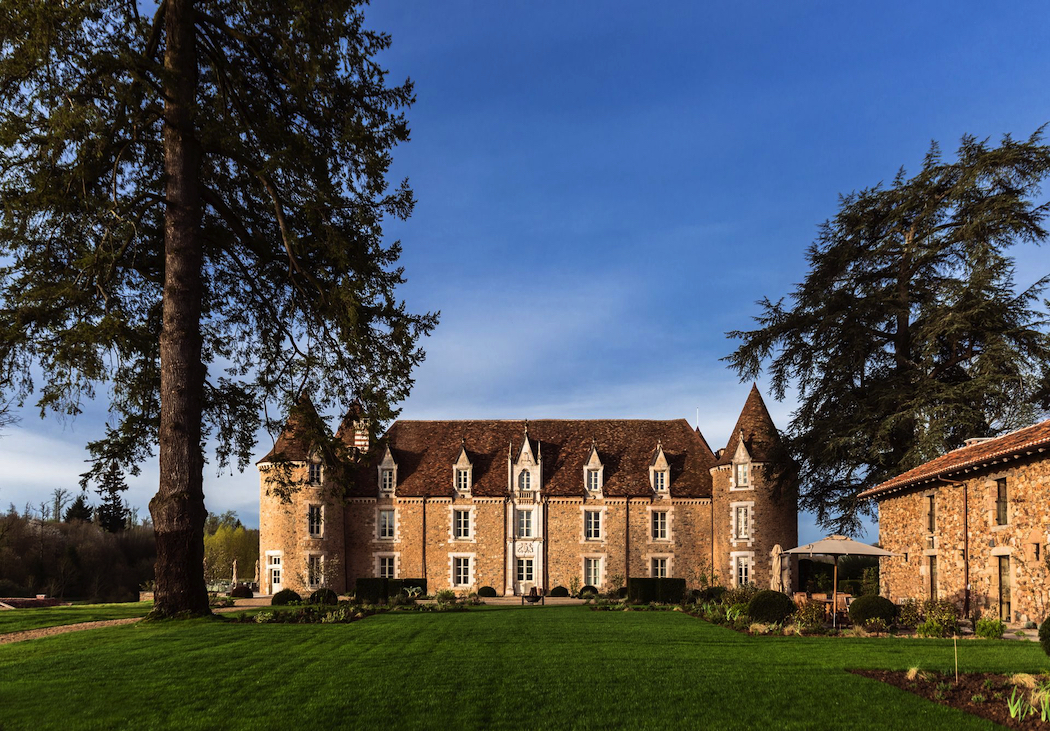 Lea Seguier represents a string of beautiful properties in France, Mykonos and Africa, but the one that really did it for me was Domaine des Etangs, in an 11th century château surrounded by forests near Bordeaux. With 10 suites in the château and six farmhouse cottages in the landscaped grounds, it boasts Gallo-Roman baths, two swimming pools, and a Michelin-star restaurant with its own vegetable garden.
She also had me swooning over Singita Kataza House, on the edge of Volcanoes National Park in Rwanda. This exclusive-use villa puts gorilla-trekking experiences within easy reach, comes with its own staff, and offers a farm-to-table food journey that celebrates Rwandese cuisine and fresh produce from the on-site garden. It has a wine cellar, fitness centre, cinema, massage treatment room, two heated pools, indoor and outdoor fireplaces, and large windows framing the breathtaking scenery.
Closer to home, the lavish Eos by Sky City is due to open in Adelaide on December 1, the centrepiece of a $330 million expansion of Adelaide Casino. Across the ditch, the Hotel Britomart is another newcomer, opening last month in Auckland's vibrant downtown neighbourhood. It is New Zealand's first 5 Green Star hotel.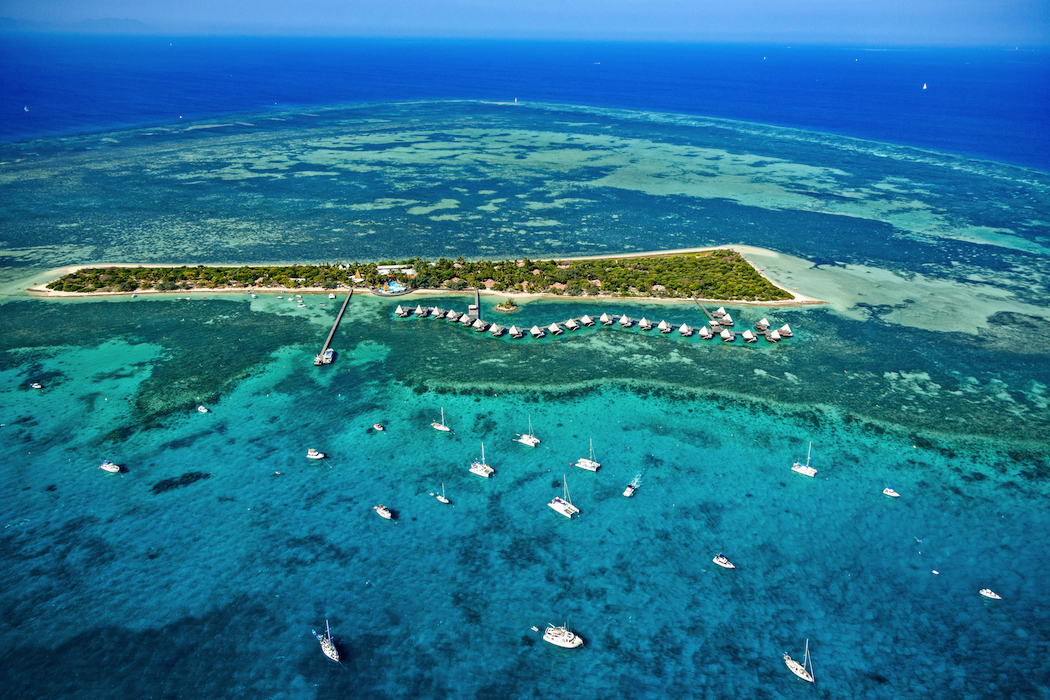 It's easy to steer clear of other travellers on Îlot Maître, an islet in the lagoon, just 20 minutes by boat from Nouméa but a world away from city life. Currently being re-branded Double Tree by Hilton, the Escapade resort has New Caledonia's only overwater bungalows, surrounded by a marine reserve offering numerous water activities.
Even more hedonistic is Kokomo Private Island in Fiji whose 21 beachfront villas and 5 luxury residences accommodate 120 guests in total. Normally it would cost around US$130,000 a night to buy out the whole island but currently you can get it for about half that. The resort has a new sunken cocktail bar, fabulous food (no menu, the chef asks you what you'd like to have) and, in the words of sales and marketing manager, Tara Dewar, Fiji's best diving and snorkelling.
During Luxperience, I talked to reps from a number of national and local tourist offices about how they are handling the Covid crisis and what their plans for the future are. Despite being in a world of pain, there was an impressive amount of optimism from Switzerland Tourism, Korea Tourism, the Catalonia Tourist Board, Tokyo Tourism, and others.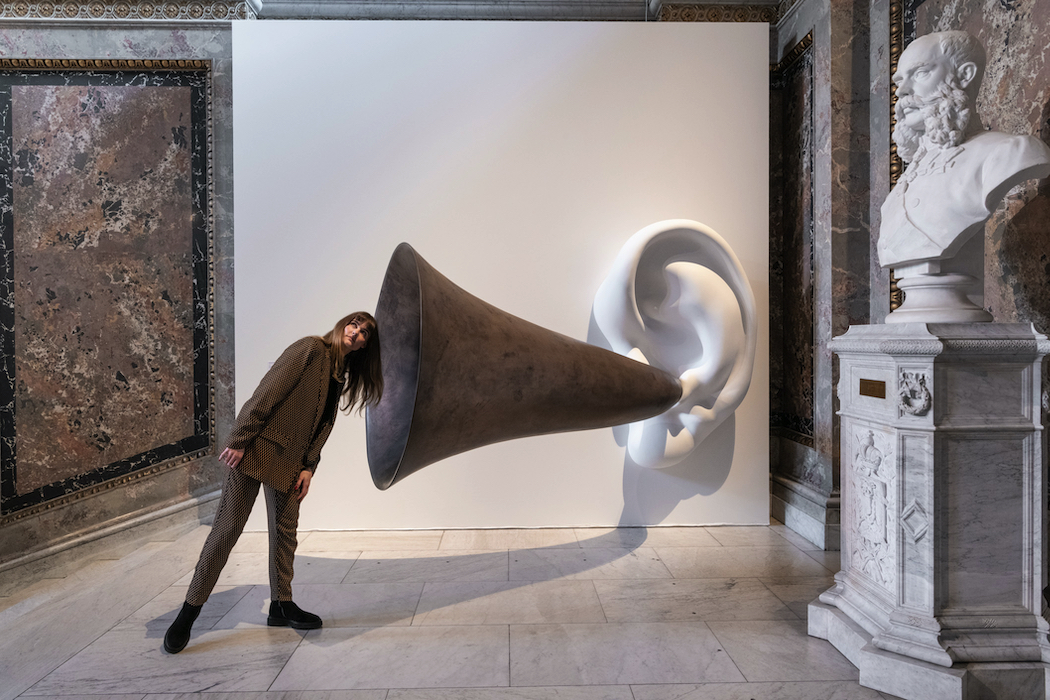 The Japan National Tourism Organization wants to get people out into regional areas to see "the other side of Japan", while the Vienna Tourist Board is enthusiastically promoting virtual tours of the city's exhibitions, such as Beethoven Moves at the Kunsthistorisches Museum, and an upcoming Freud exhibition.
Travel to Italy, always a favourite with Aussie travellers, will rebound "stronger than before", according to the Italian National Tourist Board's Australia & NZ manager, Emanuele Attanasio. Its campaigns will focus on luxury and quality, outdoors/adventure, World Heritage sites, mountains and lakes. The message will be about both active and slow travelling, such as outdoor activities done at a slow pace with less crowds.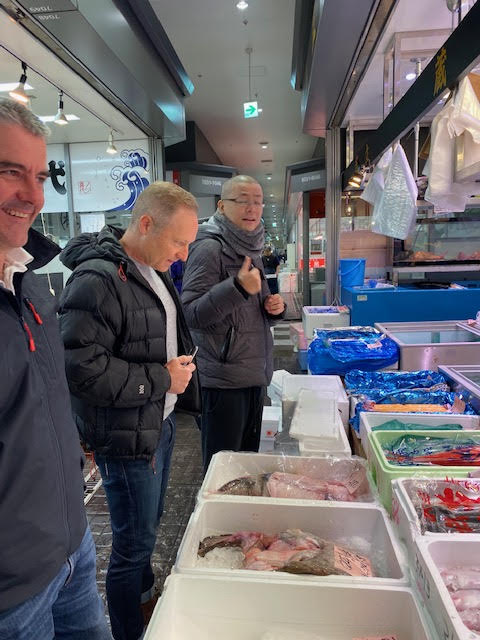 A number of Destination Management Companies I spoke to were also looking to get people off the beaten track to enjoy experiences that few tourists get to see. Eighty Days Japan strives to introduce its customers to beautiful, rarely visited destinations with tailor-made tours providing unique hands-on experiences. Plan Japan not only assists other luxury travel specialists in creating unforgettable experiences but director Rachel Lang personally escorts a number of tours to Japan each year, including fabulous food tours with VIP access to markets and Michelin star chefs.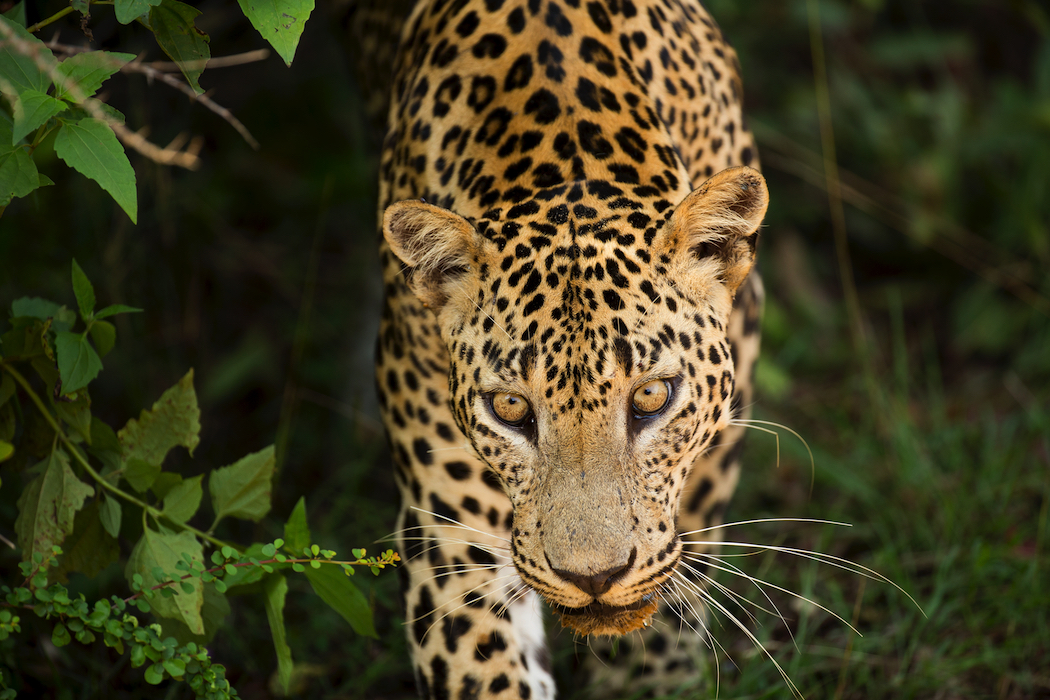 Bespoke India Holidays puts together creative itineraries that include offbeat experiences sought out by founder and wildlife enthusiast Jay Kajaria in decades of travel to national parks, nature hotspots and heritage destinations. Classic Sri Lanka's Rajiv Welikala really had me hooked when he started talking about the amazing food in Sri Lanka. Its diversity still surprises even him sometimes – on a birdwatching tour, he was astounded to be served a curry made from rainforest ferns.
Argo Platinum curates tours in Greece around themes such as food, wine, ouzo and historical themes so that travellers can follow in the Footsteps of Achilles and the Footsteps of St Paul. Another Greek company, Fly Me To The Moon, curates itineraries that founder Elena Papanicolaou describes as "meaningful luxury … everything is very stylish but it's also authentic. Whatever we do, we use specialists." A tour for wine enthusiasts, for example, would include a wine tasting with one of Greece's two Masters of Wine.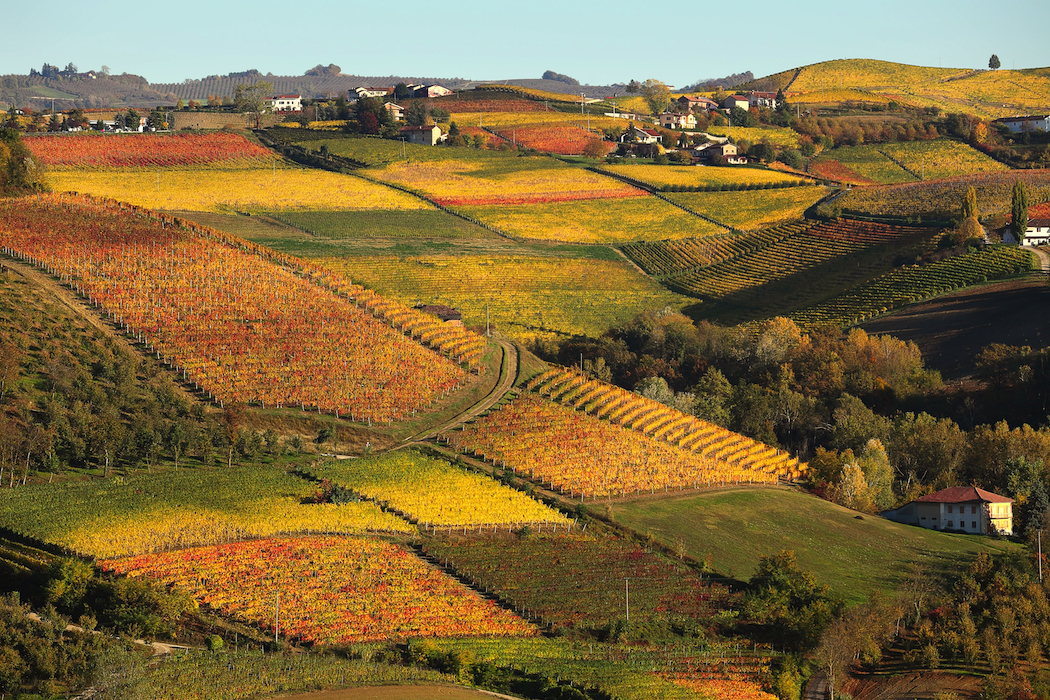 Fuoritinerario, Discover Your Italy, offers tailor-made itineraries ("Your Italy") and small-group tours ("Our Italy") that aim for a deeper insight into history and culture and a connection with local people. Its Sardinia tour, for example, focuses not on beaches but on the archaeology of the island, and it includes a typical Sardinian dinner. It also offers thoughtful touches such as 24-hour customer service and a welcome pack with prepaid local SIM or mobile phone.
See Italy Travel works with guests who are hungry for a human and emotional connection and who want to feel immersed in the culture, history and tradition of a place. "Our guests want simple, pure and exclusive experiences rich with the best of Italy's local culture – they want to experience Italy through a local's eyes," says owner Laura Massoni. Based in Sicily and possessing a keen interest in gastronomy, she and her team can give Sicily as much love as they do for the rest of Italy, unlike some DMCs that outsource the Sicilian component.
Among tourism operators presenting high-end experiences were Kontiki Expeditions, which operates eight-day journeys on a luxury yacht off the coast of Ecuador. Guests connect with nature, local communities and indigenous cultures as they pass through forests and wetlands, pristine beaches and ecological reserves.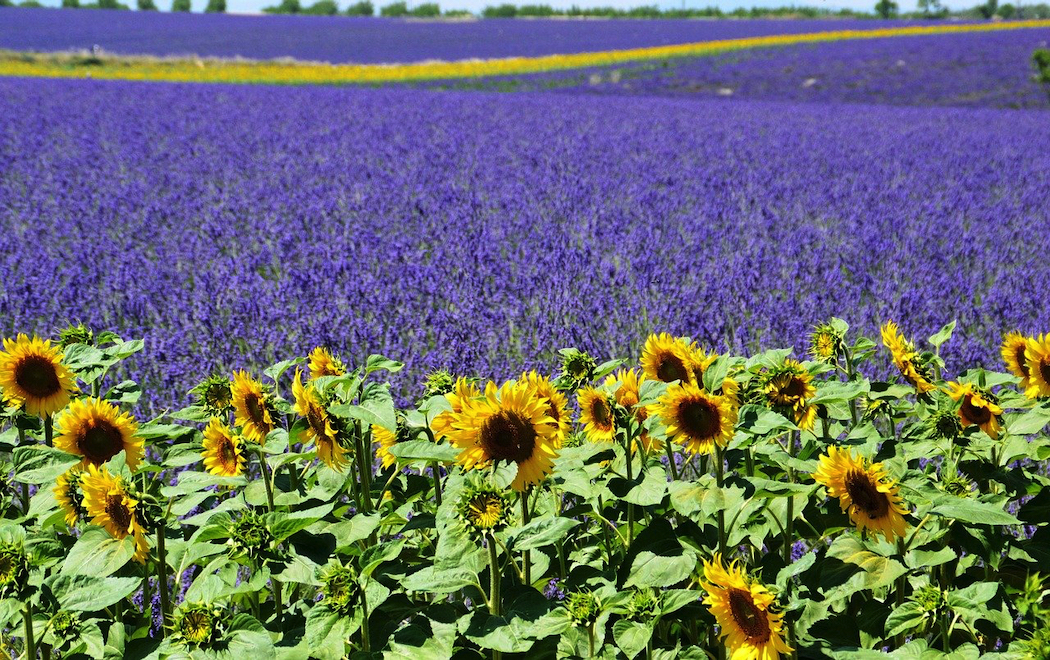 Australian-based Norma Keshishian, co-founder of Destination Artisans, organises private tours to all regions of France and Belgium, as well as small group tours of just eight people. She personally escorts the group tours, drawing on her passion and knowledge acquired from 10 years of living in France. These include a Paris Girls Only Tour and an 8-day tour of Provence that she likes to do in July when the sunflowers and lavender are in bloom.
Great Ocean Road Private Luxury Tours is all about connecting with locals, says director Matt Jones. His customised tours of one of Australia's most scenic regions take in not just high-end restaurants like Brae but also farms and local food producers. As well as food and wine experiences, the company offers nature and wildlife experiences, outdoor adventure, wellness and other experiences.
If you can't get to Italy and France at the moment, have a think about South Australia, suggests Mary Anne Kennedy. If you're into food and wine, you'll appreciate that South Australia is a paradise for gastronomes. Kennedy has been honing her skills there for more than 30 years and has completed the Wine & Spirit Education Trust's level 3 certification. Her business, A Taste of South Australia, offers walking tours, small group tours and tailored experiences. Who could pass up the opportunity to do a Penfolds Grange or Henschke Hill of Grace Experience?
Holiday here this year
With Australia's borders largely closed to international travel for the time being, Tourism Australia is urging Aussies to travel at home like an international traveller would. Its 'Holiday Here This Year' campaign encourages domestic travel to regional areas that suffered dreadfully in the bushfires before the pandemic hit just weeks later.
---
Travelling is all about connections – connections with people and places, and as an event like Luxperience highlights, connections behind the scenes as well. It's these connections that will hold the travel industry together during the toughest year imaginable. It's certainly given us plenty of ideas for where we'd like to go when travel resumes. When we do finally get on that plane to travel abroad again, we have to make the first trip count, right?
Luxperience is hosted by Diversified Communications Australia, one of Australia's leading exhibition organisers. It will return with a live event from 4-7 October 2021 at the ICC Sydney.
All photos supplied by the operators featured and used with their permission.