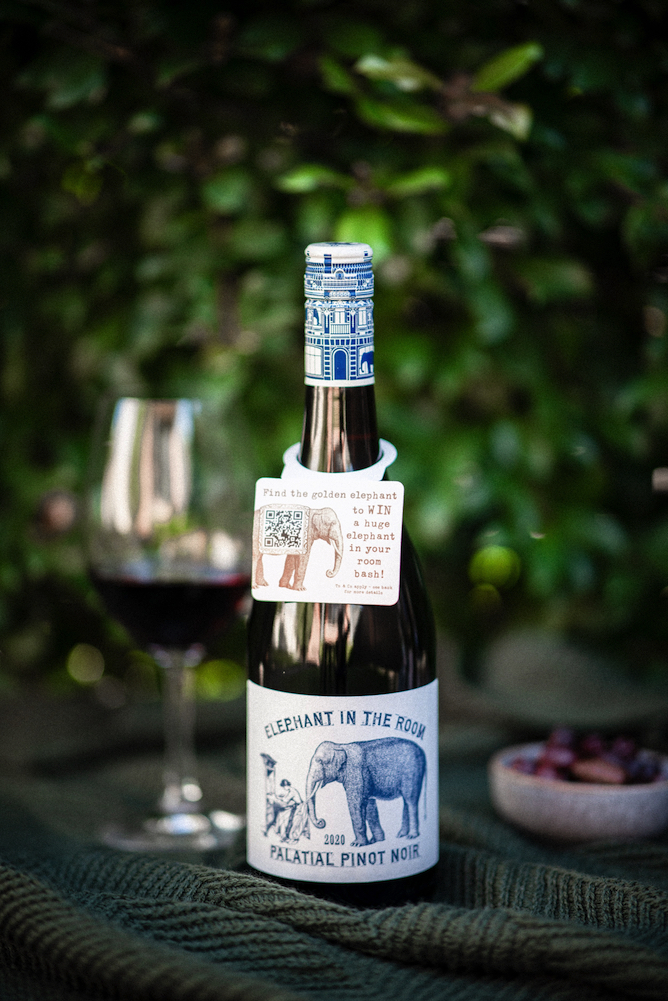 +Elephant in the Room 2019 Palatial Pinot Noir, $15
If you're into bold, expressive flavours, follow the herd to this fruit-driven crowd pleaser from Mount Gambier in South Australia. It has earthy berry aromas, bright acidity and cherry flavours, with a hint of smoky spice. It pairs well with mushroom risotto and lamb dishes, and if you can lay your hands on a bottle with the special neck tag before July 15, there's a chance to win one of 25 house parties (fully catered, with all food, drinks and entertainment included). A convenient half-size bottle of this Pinot is available for $10.
Other varietals in the Elephant in the Room range include Pinot Gris, Fiano, Chardonnay, Tempranillo, Merlot, Shiraz and Cabernet Sauvignon. We picked up a bottle of the Chardonnay in our local bottle shop some months ago and thought it was good value for money. We haven't had a chance to try any of the others in the range, but if the Pinot Noir and Chardonnay are anything to go by, we should probably rectify that pronto!
Find out more about Elephant in the Room at www.fourthwavewine.com.au