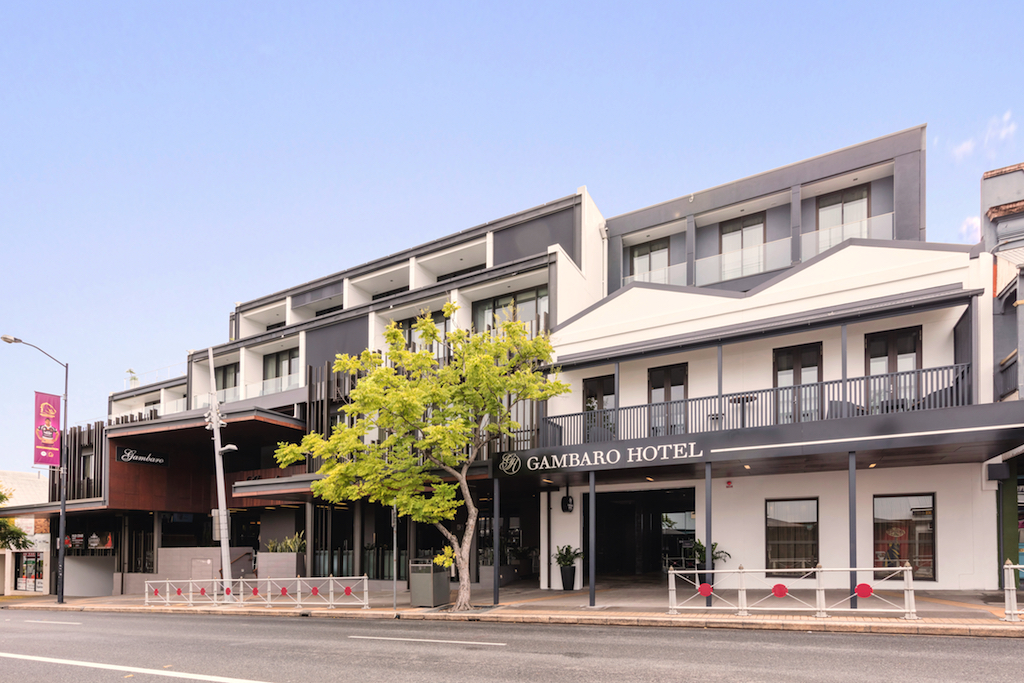 There's something rather lovely about staying in a small hotel where the reception staff acknowledge you as you come and go. Brisbane's Gambaro Hotel is such a property, with friendly, personalised service and a homely ambience, in the nicest possible way. With a low-rise design consisting of 68 rooms and a compact lobby, it is small as far as luxury city hotels go.
Yet it exudes an air of elegance and sophistication and has all the amenities that you'd expect of a luxury city hotel: 24-hour reception, valet parking, 24-hour room service, even a pillow menu and turndown service. The Gambaro is one of the TFE Hotels Collection, which represents beautiful one-of-a-kind properties in Australia.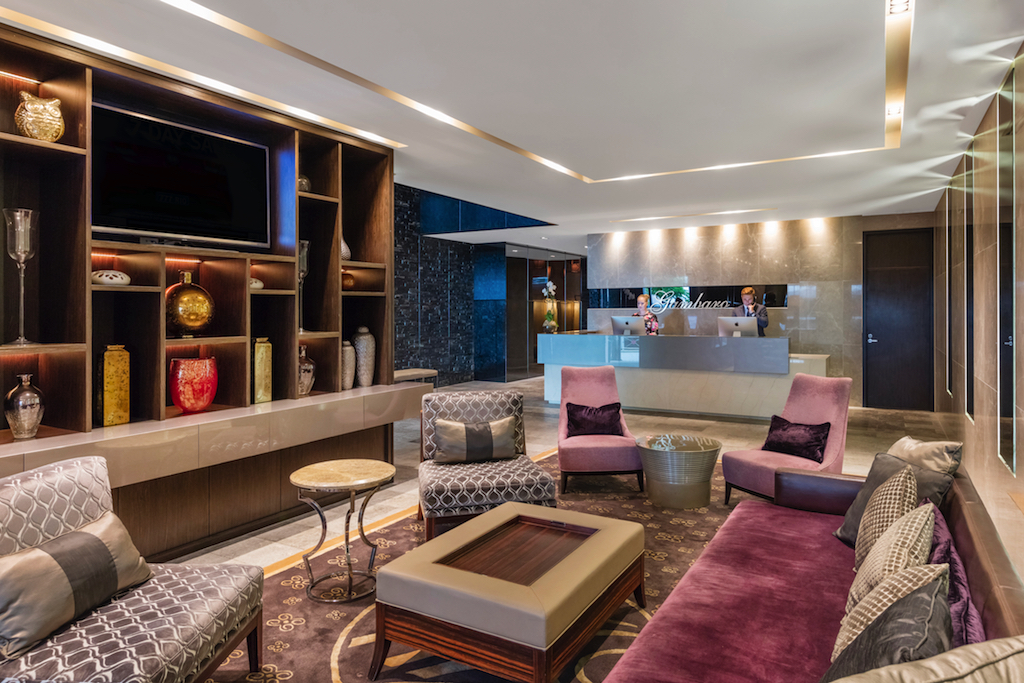 A large number of the rooms have private balconies, many of them overlooking Brisbane's hilly, inner suburbs lined with tropical-flowering trees and old Queenslander houses built from timber and corrugated iron. We were welcomed with a cheese platter and a bottle of Vandemonian, an easy-drinking Tasmanian pinot, and for the first few hours after our arrival, we pulled up a chair on the balcony, clinked our glasses and could barely take our eyes off that very Queensland view.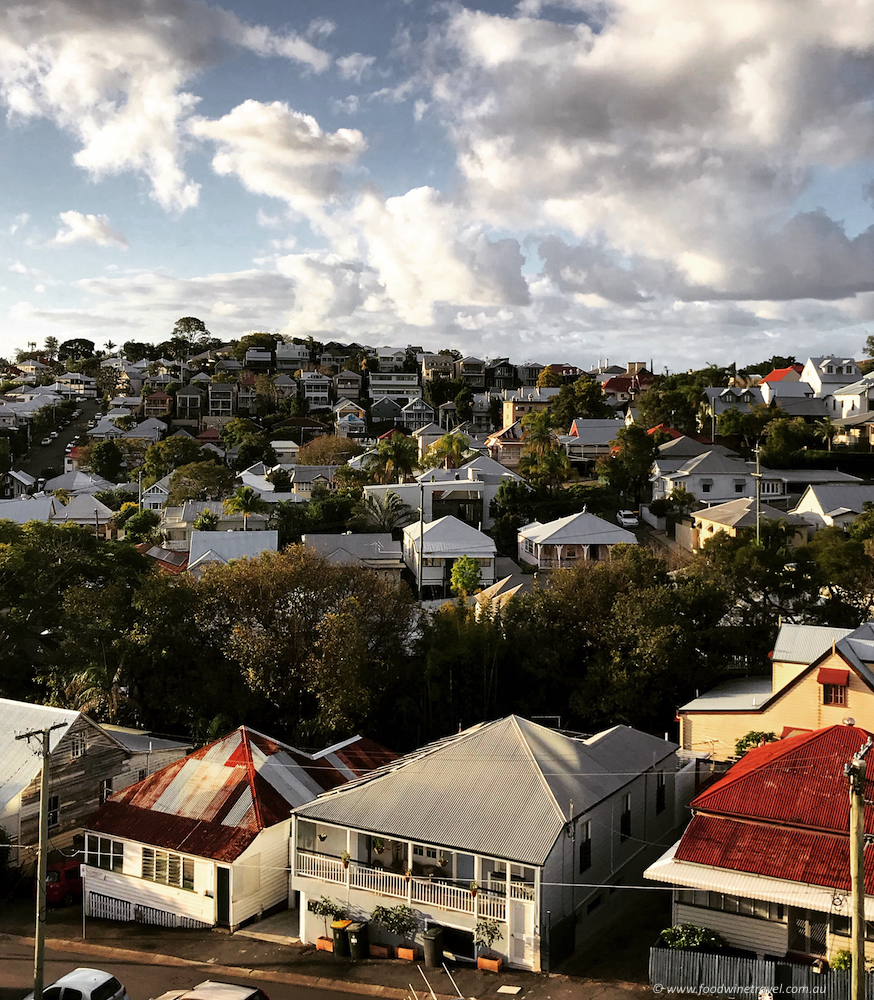 The décor of the hotel is one of club-lounge-style dark timbers, eye-catching decorative pieces, contemporary furnishings and state-of-the-art fittings. The Sealy Exquisite Collection king bed in our suite was as comfy as its name suggests, inviting a long lie-in, and the bathroom was equipped with a rainfall showerhead, generous-sized tub and exquisite Mor toiletries. Bathrobes and slippers are provided.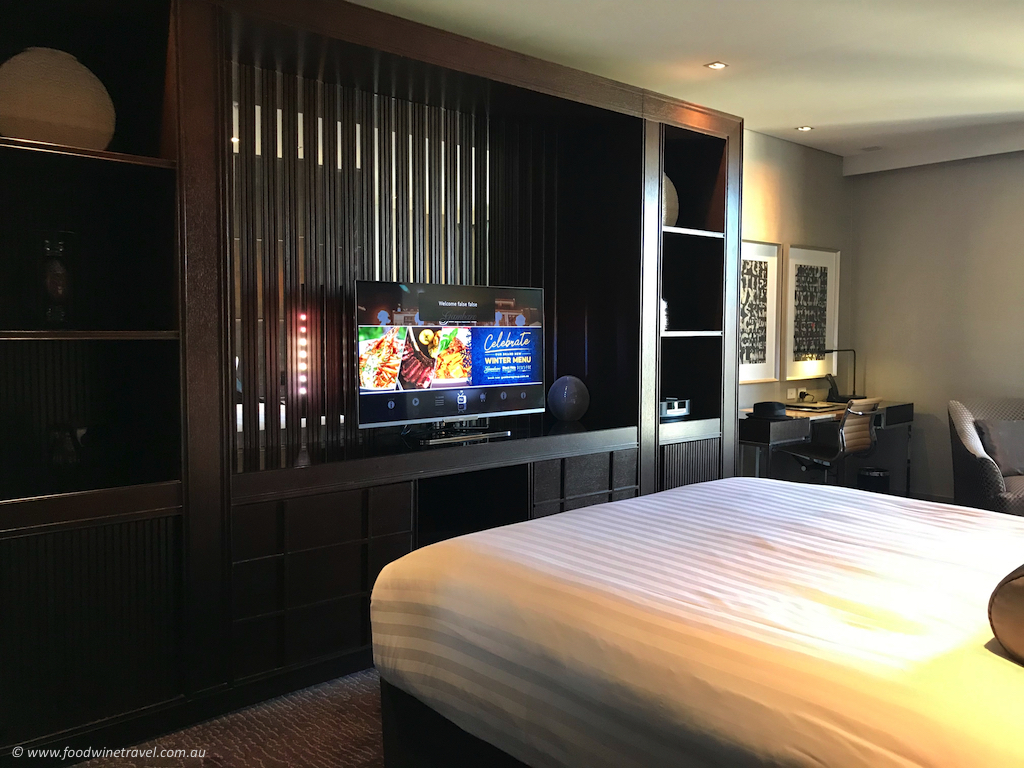 Other rooms face Caxton Street, where there is an array of lively entertainment, old-style pubs, and casual and upmarket dining. The windows are double-glazed making the rooms remarkably soundproof. The rooms are located around a central atrium with a striking lighting feature that takes up most of the void.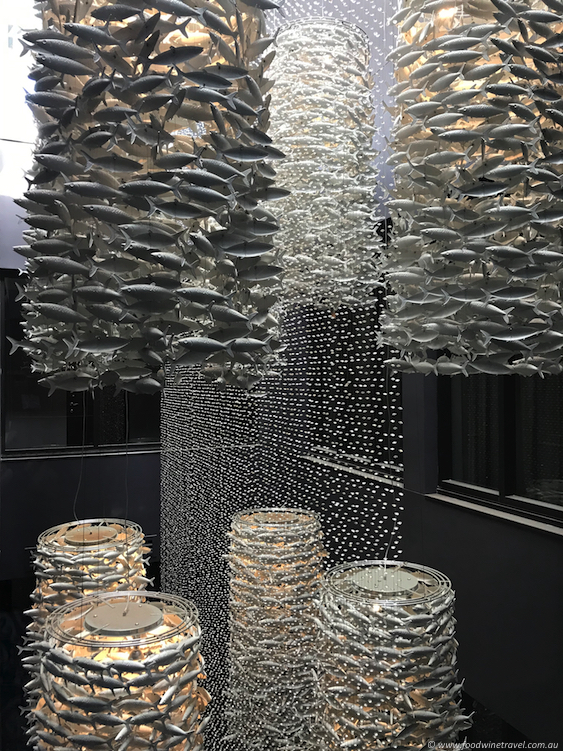 The hotel offers free wi-fi but as with most inner-city hotels, parking costs a hefty $35 a day. It's probably easiest to ditch the car as the hotel is less than 10 minutes' walk from Roma Street Transit Centre. It's also a short walk to Queen Street Mall and South Bank Parklands with attractions such as the Queensland Performing Arts Centre and Gallery of Modern Art.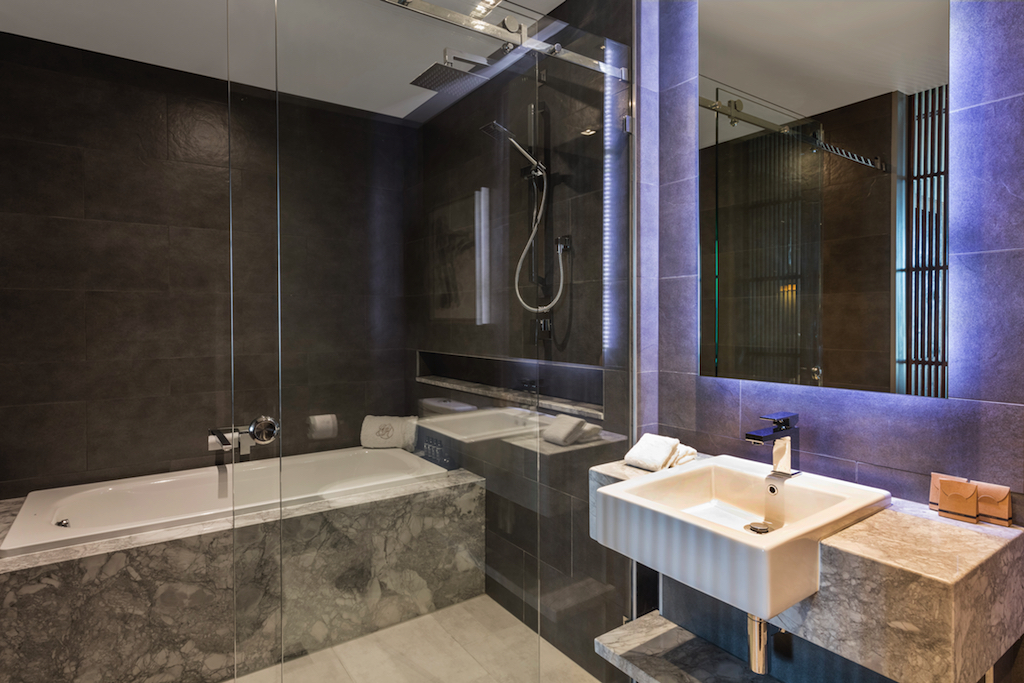 In the other direction, Suncorp Stadium is moments away. Indeed, if you pull up a chair on the 3rd level terrace to watch the sun go down, you'll be looking out towards the stadium, where there might be a sporting match or concert going on. Check the stadium's website for the line-up of events.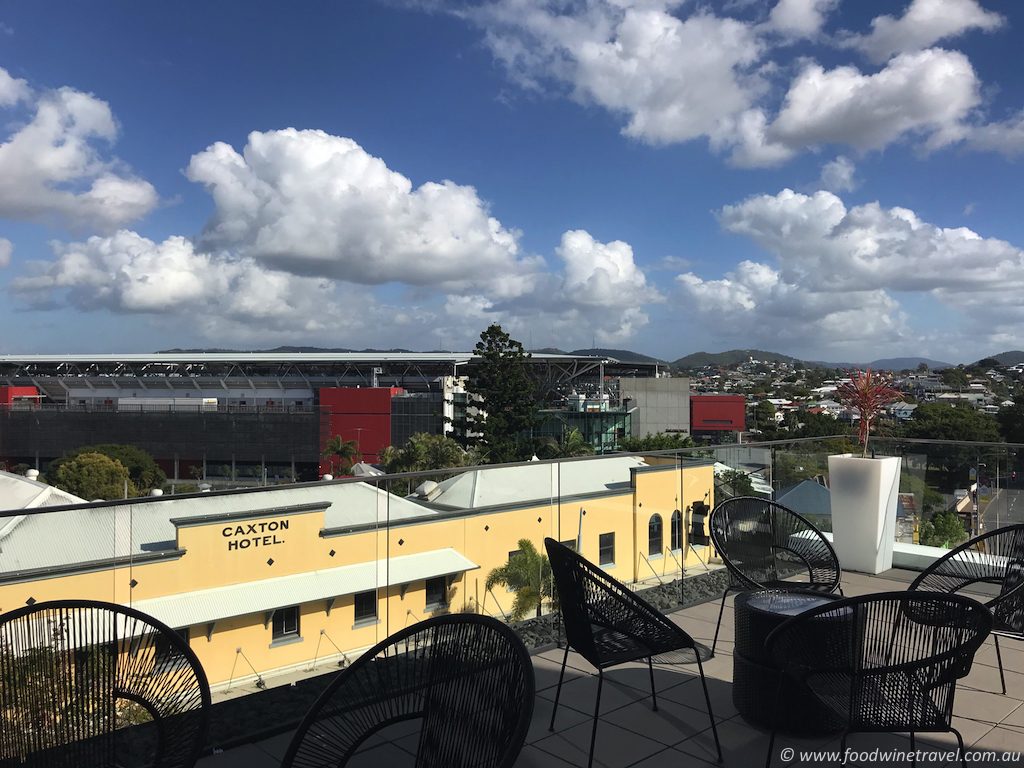 We took the opportunity to explore Paddington, which is just up the road and along with neighbouring Rosalie and Milton, one of Brisbane's oldest and hippest suburbs, with cool cafés, trendy boutiques and stores selling antiques, retro clothing and collectables.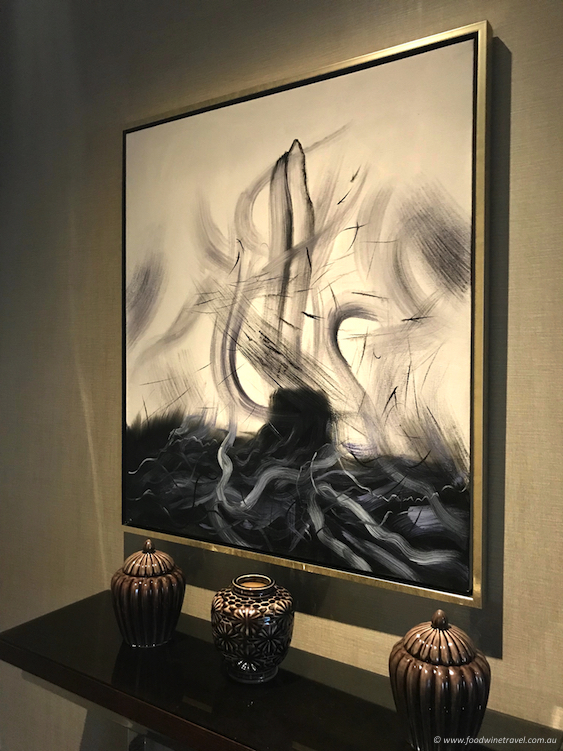 There's no shortage of nearby restaurants to choose from, including Nota in Paddington, and Libertine, Moda and Peasant in the historic Barracks complex. You don't even need to leave the hotel for an amazing feed, as Gambaro Seafood Restaurant, one of Brisbane's finest restaurants, is on the hotel's ground level and Black Hide Steakhouse by Gambaro is just across the road. Gambaro executive chef Lukas McEwan earned his stripes at top Sydney restaurants, including Rockpool Bar & Grill. He sources the best in fresh, local produce including mud crab, lobster and Stanbroke beef.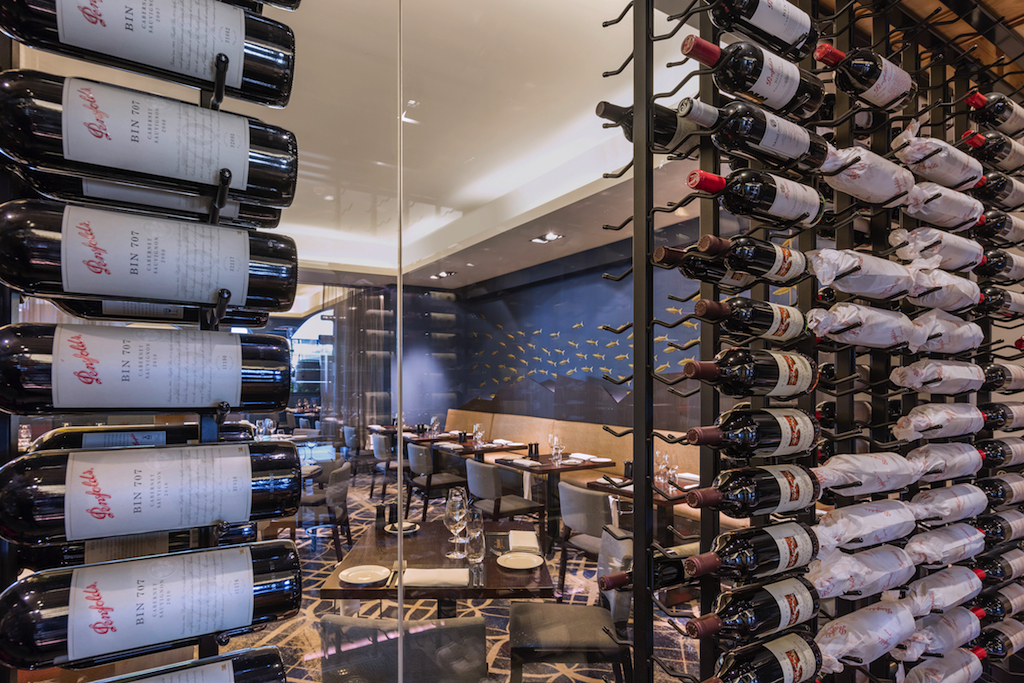 If you need to walk off any over-indulgence, you can do the river loop, starting from the Go Between Bridge, heading towards the city, coming back through South Bank and taking the Grey Street Bridge back. Us? We were happy just to savour our home away from home.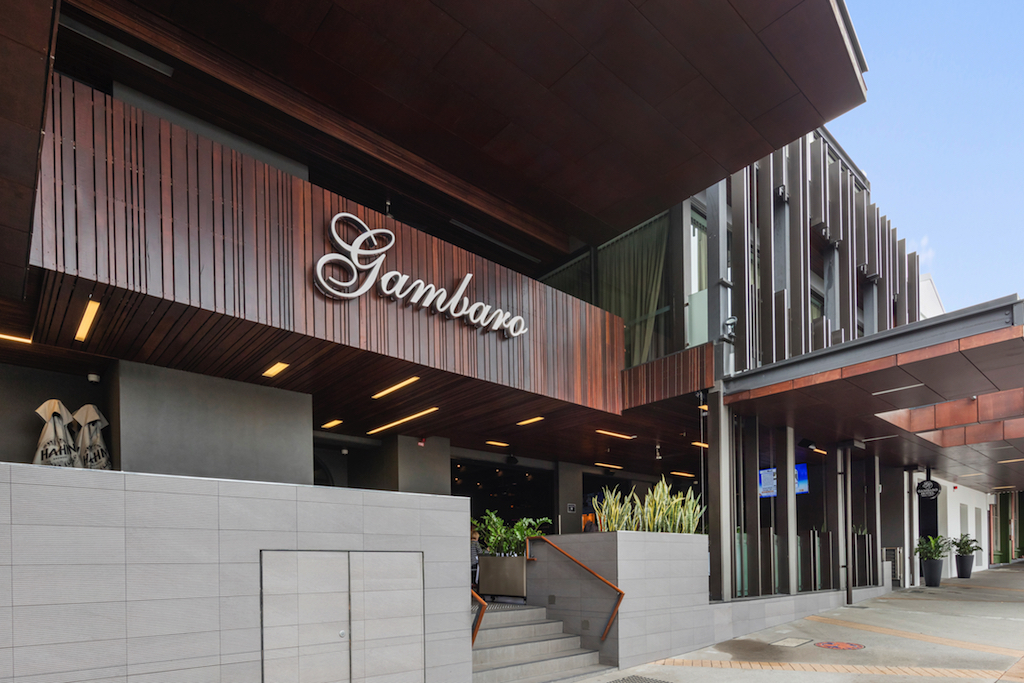 If you go:
Gambaro Hotel
33 Caxton Street
Brisbane Qld 4000
Australia
Tel: +61 (0)7 3369 9500
www.gambarohotel.com.au
Christine and Maurie stayed as guests of the Gambaro Hotel Brisbane. Photos by Food Wine Travel where indicated; other photos supplied by TFE Hotels.