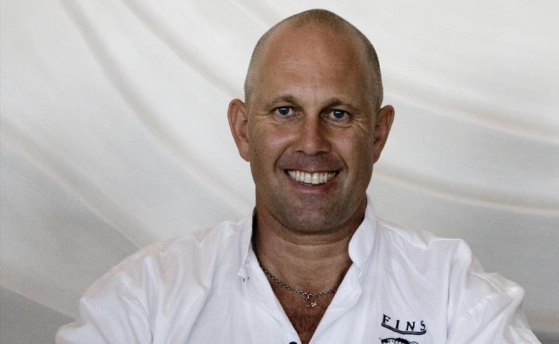 You might remember me writing recently about Lake Crackenback Resort & Spa, which regularly hosts special dinners and themed weekends. I've just had word that the next one is coming up on Saturday, August 10, with guest chef Steven Snow.
Snow is the chef at award-winning Fins Restaurant at Kingscliff, in northern New South Wales. Last year he also opened a seafood restaurant in Malveira da Serra, a small coastal village about 40 minutes drive from Lisbon, Portugal. (Wish I'd known that when we were in Portugal earlier in the year!)
He'll be doing a fantastic four-course menu at Crackenback. I'll get to the menu in a minute but before that I should mention that the dishes will be matched with Clonakilla wines. I might be a teeny bit biased since Clonakilla is on my home turf but Clonakilla makes some of Australia's greatest wine, so this is an opportunity that is definitely not to be missed.
Snow will host the dinner in conjunction with Lake Crackenback executive chef Greg Pieper, and together they have some real treats in store, such as Tuna sashimi (served with Clonakilla 2013 Riesling), Hervey Bay scallops with cauliflower puree (Clonakilla 2012 Viogner) and Japanese-style tuna (Clonakilla 2011 O'Riada Shiraz).
Dessert of Chocolate delice, coconut sorbet and eucalyptus caramel mint, paired with Clonakilla Muscat, sounds very decadent too. The cost is $120 including wine.
Bookings: (02) 6451 3000 or www.lakecrackenback.com.au
Related post: Lake Crackenback Resort & Spa