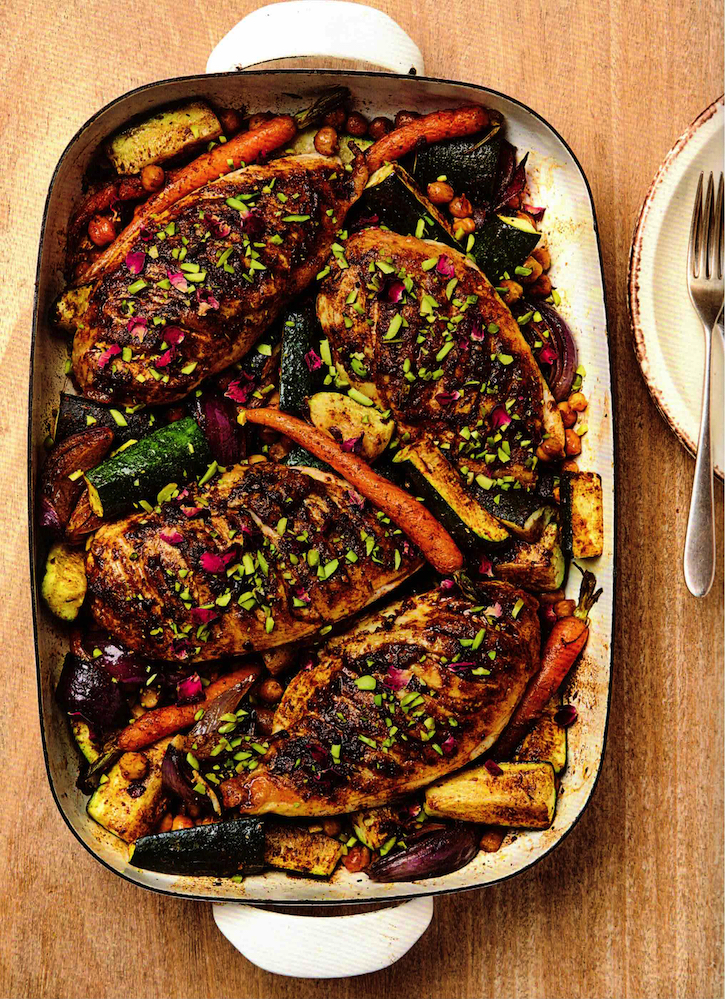 Being short of time forces you to be more creative in the kitchen, not less, says Gordon Ramsay, who knows all about working in a high-pressured environment. The English chef, who has 34 restaurants around the world, seven Michelin stars, and a busy television and food writing career, recently produced a new book, Quick and Delicious: 100 Recipes In 30 Minutes Or Less, published by Hachette.
In it, he shows that it doesn't have to take long to produce incredible food. In the time it takes to have a meal delivered to your door, you could have made any of the knockout dishes in his book. "Cooking from scratch is better for you, much less expensive and so much more satisfying than buying dinner in," he says.
Tips for faster cooking
The book offers 12 useful tips for faster and better cooking, from reading the recipe first to cleaning up as you cook. It also provides lists of time-saving ingredients and shortcuts to flavour. "Choose the right ingredients, marry them with the right combination of spices and sauces, use the right cooking method and you can produce incredibly tasty meals that tick all the boxes," says Ramsay.
With speed being a necessity in restaurant kitchens, there is a lot to learn from professional chefs when it comes to getting great food onto the table quickly. With Ramsay's Quick and Delicious, it all seems so much more achievable.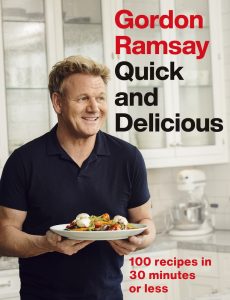 ---
Buy your copy of Quick and Delicious: 100 Recipes In 30 Minutes Or Less from Book Depository now (free delivery worldwide).
Buy your copy of Quick and Delicious: 100 Recipes In 30 Minutes Or Less from Australian-owned Booktopia.
---
Recipe for Moroccan Chicken Traybake
Serves 4
200g baby carrots
2 red onions, peeled and each cut into 8 wedges
2 tbsp olive oil
2 tbsp ras-el-hanout
200ml chicken stock
150g couscous
4 chicken breasts, skin on
2 zucchinis (courgettes)
1 x 400g tin of chickpeas, drained and rinsed
50ml water
4 tbsp chopped coriander
Lemon juice, to taste
15g nibbed pistachios, roughly chopped
Sea salt and freshly ground black pepper
Rose petals, to serve (optional)
Preheat the oven to 220°C. Wash the baby carrots, cutting any larger ones in half lengthways. Place in a large roasting tray with the onions. Drizzle with 1 tablespoon of the olive oil and sprinkle over 1 tablespoon of ras-el-hanout until evenly coated. Place in the oven for 10 minutes.
Pour the chicken stock into a small pan, place over a medium-high heat and bring to the boil. Put the couscous into a bowl with a little salt and pepper. Pour the hot stock over it, cover with cling film and set aside to absorb the liquid.
Score the chicken skin with a sharp knife, then season with salt and pepper and sprinkle over ½ tablespoon ras-el-hanout.
Cut each zucchini (courgette) into quarters lengthways and then into 5cm lengths, then sprinkle with the remaining ½ tablespoon ras-el-hanout. Remove the tray from the oven and add the zucchinis (courgettes) and chickpeas. Place the chicken breasts on top and drizzle with the remaining tablespoon olive oil. Add the water to the bottom of the pan and return to the oven on a high shelf for 15 minutes.
Meanwhile, uncover the couscous and fluff it up with a fork. Stir in the coriander, then add lemon juice and salt and pepper to taste.
Remove the roasting tray from the oven and sprinkle with pistachios and rose petals (if using). Bring to the table and serve straight from the pan.
Recipe and images from Quick and Delicious: 100 Recipes In 30 Minutes Or Less, by Gordon Ramsay. Published by Hachette and reproduced with the publisher's permission.
This story originally appeared in PS News.