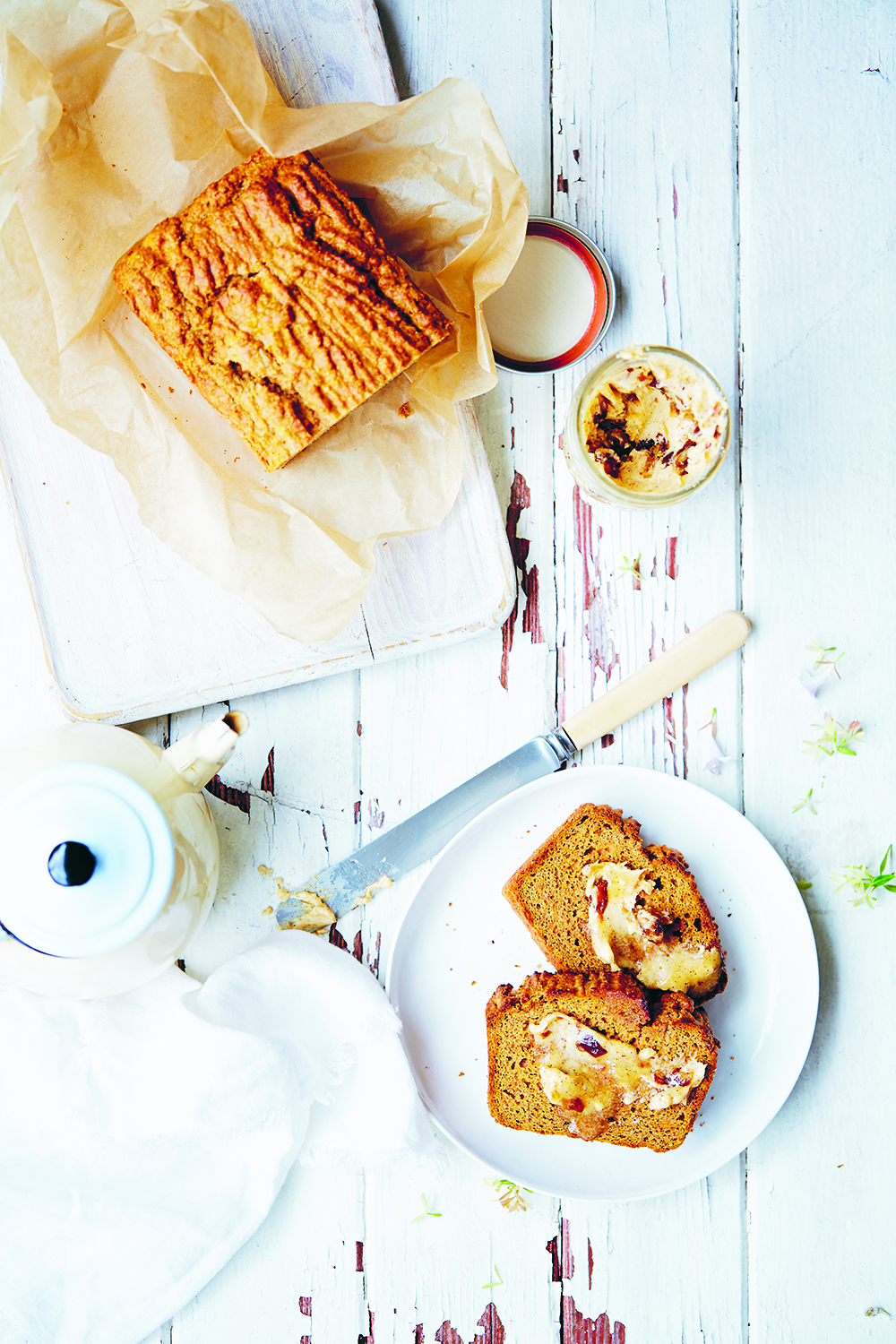 Long before 'wholefood' was a buzzword, Jude Blereau was cooking and teaching this simple and nourishing way of eating. She started her wholefood journey a couple of decades ago because she was deeply interested in "food and living a real and full life".
Fast forward all these years and she sees the principles that make up wholesome and nourishing food quite differently from what she did then. "I even went through a stage of considering dairy to be unhealthy," she says. "I love being older, having seen a full lay of the land."
Blereau co-founded the Earth Market, a wholefood store and café in Perth, in 1997, and a few years later set up the Whole Food Cooking School. She draws on her Italian heritage and counts herself lucky to have been born into a family that understood how to grow and source food, and how to supply and prepare it so that it nourished both body and soul.
For many people who don't have that connection with food, she says, it's easy to become confused about what wholesome and healthy food is. Wholefood from the ground up, published by Murdoch Books, is about "restoring some of the forgotten wisdoms in regards to what healthy, wholesome and nourishing food really is … It's about giving you the tools, skills and recipes to translate that knowledge into nourishing and delicious foods as a workable part of your everyday life".
Wholefood pantry
The book has a guide to building a wholefood pantry from scratch, as well as tips for planning and preparing food ahead so that you can eat well, even on the busiest days.
Among the recipes that sound really appealing are dishes such as Mushroom and eggplant moussaka; Sweet potato, wakame and sesame patties; Braised spring chicken with cider, fennel and young garlic; and Roast plum, goats curd and basil tart. A kefir buttermilk panna cotta is a wonderful light start to the day in summer and when the cream is cultured it has the added benefit of providing good bacteria.
This exceptionally easy and delicious Sweet Potato, Cinnamon Bread will keep for some time and it toasts brilliantly, even if a couple of days old. It also freezes well. The bread is wonderful enjoyed as is, or paired with date butter, tempeh bacon or patties, or smoky pinto beans.
**Buy Wholefood From The Ground Up  from Book Depository.
Food Wine Travel gets a small commission on purchases through this link but it doesn't cost you any extra.
SWEET POTATO, CINNAMON BREAD
Makes 12 slices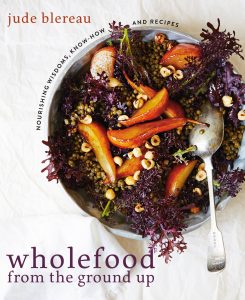 160 g (5½ oz/1 cup) brown rice flour
70 g (2½ oz/½ cup) teff flour
30 g (1 oz/¼ cup) chickpea flour (besan)
1 tablespoon rapadura sugar or raw sugar
2 teaspoons baking powder
1 teaspoon ground cinnamon
2 eggs
80 ml (2½ fl oz/⅓ cup) cultured buttermilk or plain natural yoghurt
2 tablespoons full-cream (whole), non-pasteurised milk
250 g (9 oz/1 cup) mashed sweet potato, cooled
100 g (3½ oz) cold unsalted butter, cut into small pieces
pinch of sea salt
Preheat the oven to 180˚C (350°F) and generously butter a loaf (bar) tin (see note below).
Place the flours, sugar, baking powder and cinnamon in a bowl. Mix through with a whisk to combine the ingredients and break up any lumps of flour.
Place the eggs, buttermilk and milk in a small bowl and whisk to combine well, then add the mashed sweet potato and mix until well combined.
Using your fingers or a pastry cutter, cut the butter into the flour until the mixture resembles coarse breadcrumbs – some bits should be the size of a pea. Add the wet mixture and stir through until just combined. Spoon into the prepared tin and bake for 40–45 minutes, until a skewer inserted into the middle comes out clean. Leave to cool for 15 minutes before turning out onto a wire rack to cool completely.
To store, wrap in a piece of foil lined with baking paper and store in a cool dark place for up to 5 days. To freeze, slice and store in a sealed container.
Note: This is best made in a narrow loaf tin. You can use a 1 litre (35 fl oz/4 cup) capacity loaf tin, but Jude prefers a smaller 750 ml (26 fl oz/3 cup) capacity cast-iron terrine dish measuring around 27 × 8 × 4 cm (10¾ × 3¼ × 1½ in).
Recipe and images from Wholefood From The Ground Up, by Jude Blereau, published by Murdoch Books and reproduced with permission of Murdoch Books.
This post was originally published in PS News online.