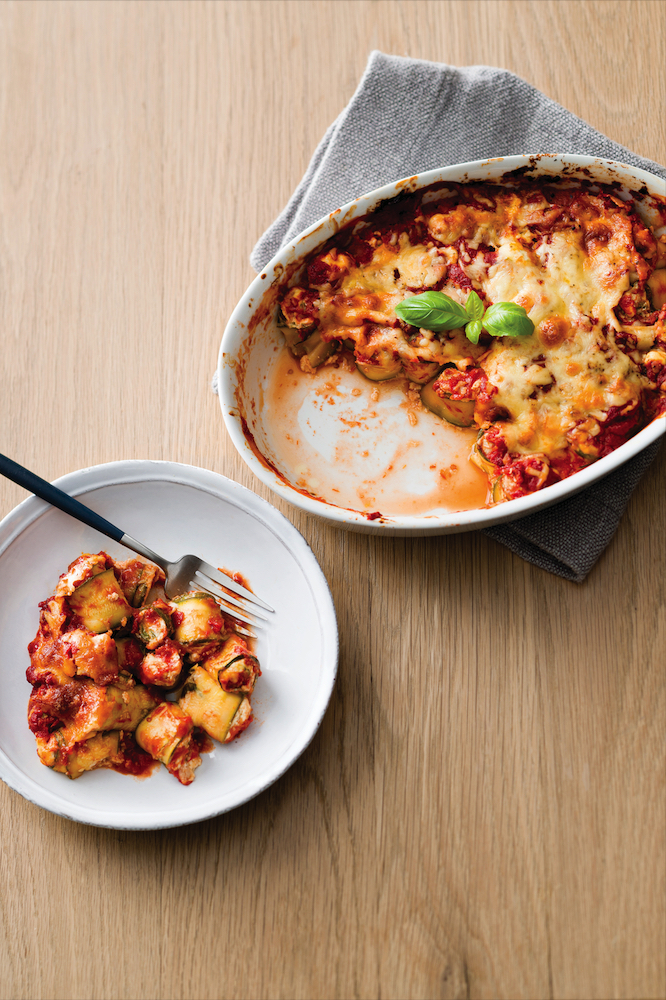 Growing up with a father who is a psychiatrist and a mother who is a nurse, it could be said that caring for the health of others is in Sarah Di Lorenzo's DNA. Her Greek heritage meant family meals were based on the Mediterranean diet and it's those principles of healthy eating and fresh produce that guide her holistic approach to health and wellness.
Di Lorenzo is a clinical nutritionist and the creator of a diet called The 10:10 Diet, which you might have seen on TV. Basically, it's a plan to lose 10 kilos in 10 weeks, with a maintenance program to keep the weight off.
The 10:10 Diet Recipe Book, published by Simon & Schuster, is a companion to that diet, offering more than 150 recipes aimed at people with busy lifestyles. All of the recipes are balanced, simple, easy and quick to prepare.
Di Lorenzo stresses that the book isn't about fad dieting. Rather, it's about using lots of quality unprocessed ingredients in delicious and interesting ways to maintain optimum weight and health.
"I believe in whole food dietary guidelines, eating food as much as possible in its true form and avoiding any additives, preservatives, artificial sweeteners or flavour enhancers," she writes in the book's introduction.
The recipes include breakfast favourites, soups and smoothies, through to more substantial lunches and dinners, and even includes snacks and delicious desserts. The nutrient-rich recipes are designed to help keep you full, as well as nourish and inspire.
This recipe for Ricotta and Zucchini Cannelloni without the carbs is a wonderfully healthy alternative to traditional cannelloni and the beauty is, you can get it on the table in no time.
---
Buy your copy of The 10:10 Diet Recipe Book from Book Depository (free delivery worldwide).
Buy your copy of The 10:10 Diet Recipe Book from Australian-owned Booktopia.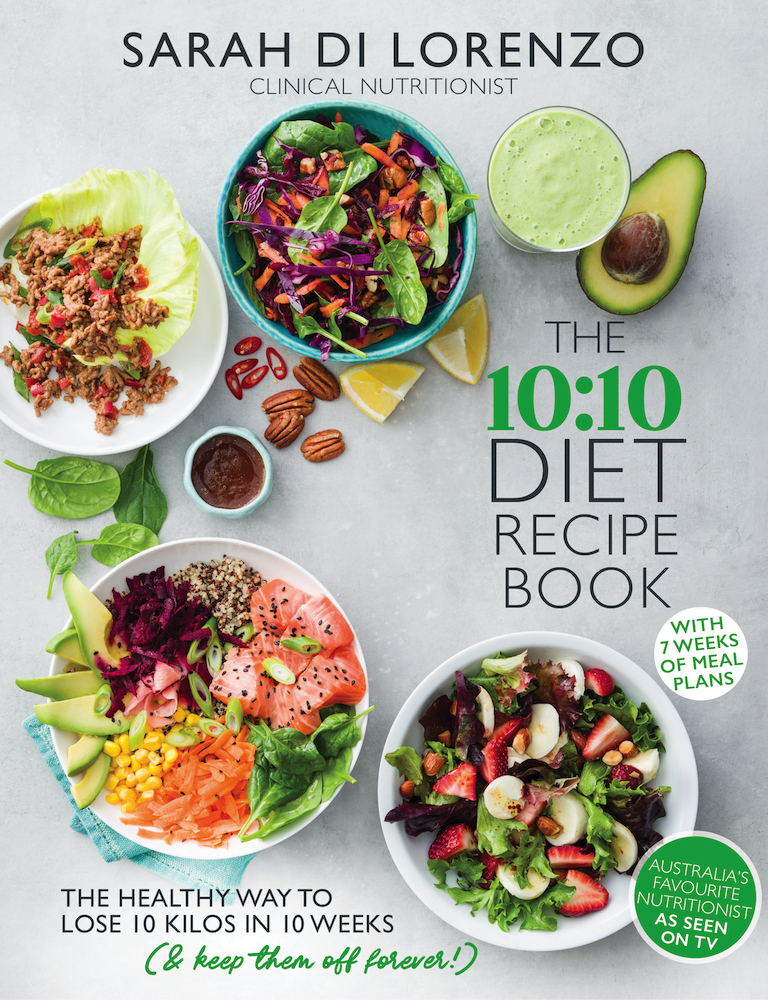 ---
RICOTTA AND ZUCCHINI CANNELLONI
Serves 6
6 zucchini
1 egg
½ cup grated parmesan cheese
¼ cup fresh spinach
2 tablespoons chopped fresh basil
salt and pepper
1½ cups ricotta
2 cups passata
Topping:
1 tablespoon olive oil
¾ cup mozzarella cheese
salt and pepper
1 tablespoon grated parmesan cheese
1 handful fresh basil
1. Preheat oven to 180°C. Using a potato peeler, slice the zucchini into strips. You should have about 25 to 30 strips.
2. Add the egg, parmesan, spinach, basil, salt, pepper and ricotta to a bowl and mix well.
3. Add the passata to a baking dish.
4. Place the ricotta mixture at the start of a zucchini strip and roll. Then place in the baking dish on the pasta sauce. Repeat until each zucchini strip is filled. Stack tightly as you add them to the baking dish.
5. Top with olive oil, mozzarella, salt and pepper and a touch more parmesan.
6. Bake for about 30 minutes and serve with fresh basil.
Recipe and image from The 10:10 Diet Recipe Book by Sarah Di Lorenzo, published by Simon & Schuster and reproduced with the publisher's permission.
This story originally appeared in PS News.
**Enjoy many more delicious recipes from our Food Wine Travel files here.**