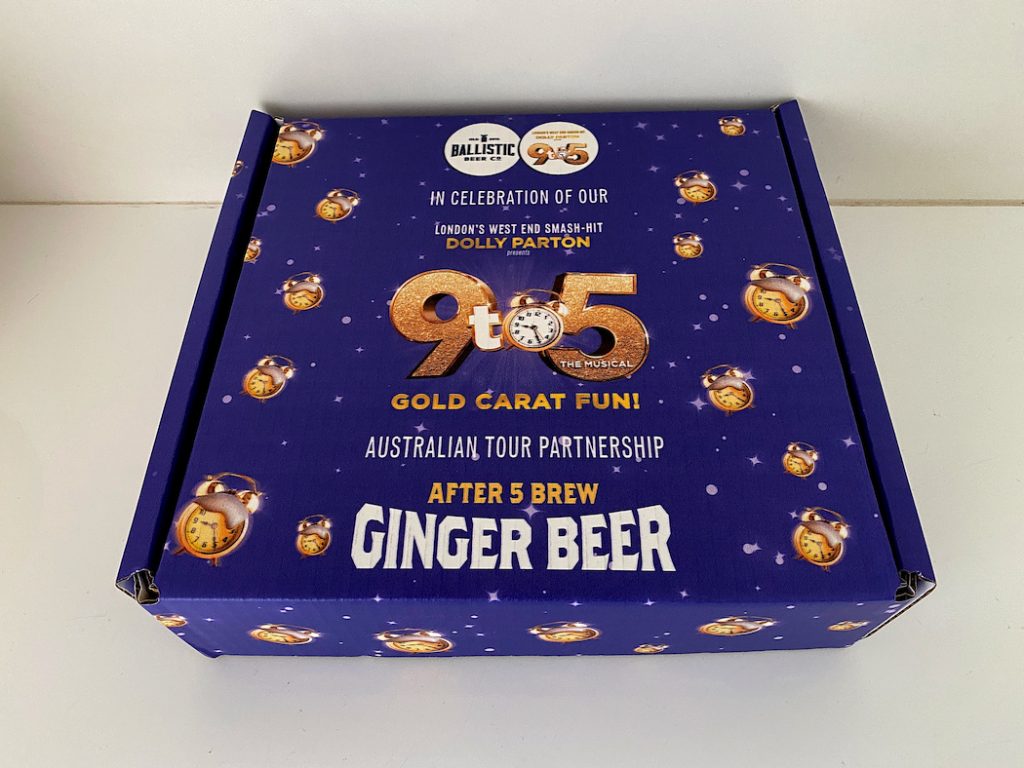 Tumble out of bed, stumble to the kitchen and pour yourself a cup of ambition with a refreshing ginger beer from the ever-innovative Ballistic Beer Co.
Working 9 to 5 just got a whole lot easier knowing that there's a terrific new brew to kick back with at the end of the day.
The 'After 5 Brew' ginger beer is a collaboration between Ballistic Beer and the Australian tour of 9 to 5 The Musical. (We had the privilege of attending the opening night of the Dolly Parton musical in Brisbane in May and it was a huge amount of fun!)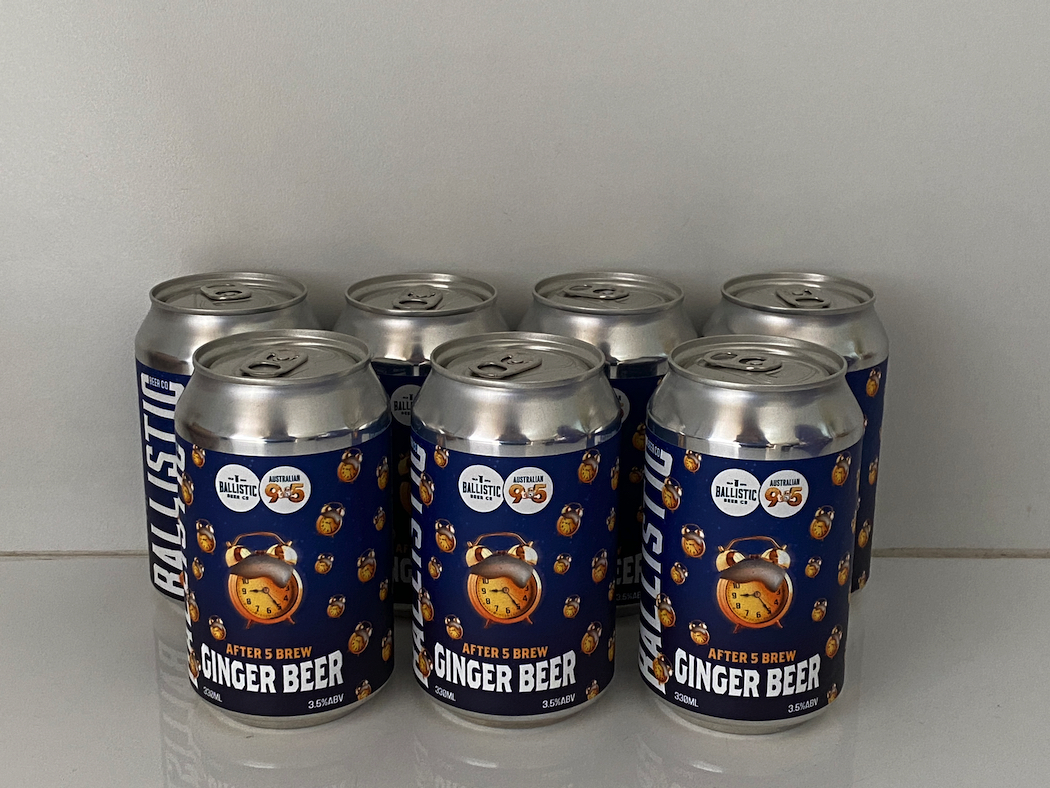 Ballistic is an independent craft brewer in Brisbane that does some great beers and special releases which we wrote about in a previous post. We really like this latest release too. It's not overly sweet as some fruit beers tend to be, and it has just the right amount of ginger flavour.
As a low-carb, low-alcohol drink (ABV 3.5%) it's the perfect choice after 5, yet it still has a good, robust flavour of hops coming through.
The limited-edition label and packaging takes on some of the glitz and glam of the West End smash-hit musical, which is a fun touch too.
The cans are available in a pack of eight for $49.49 and you can buy online from Ballistic Beer.