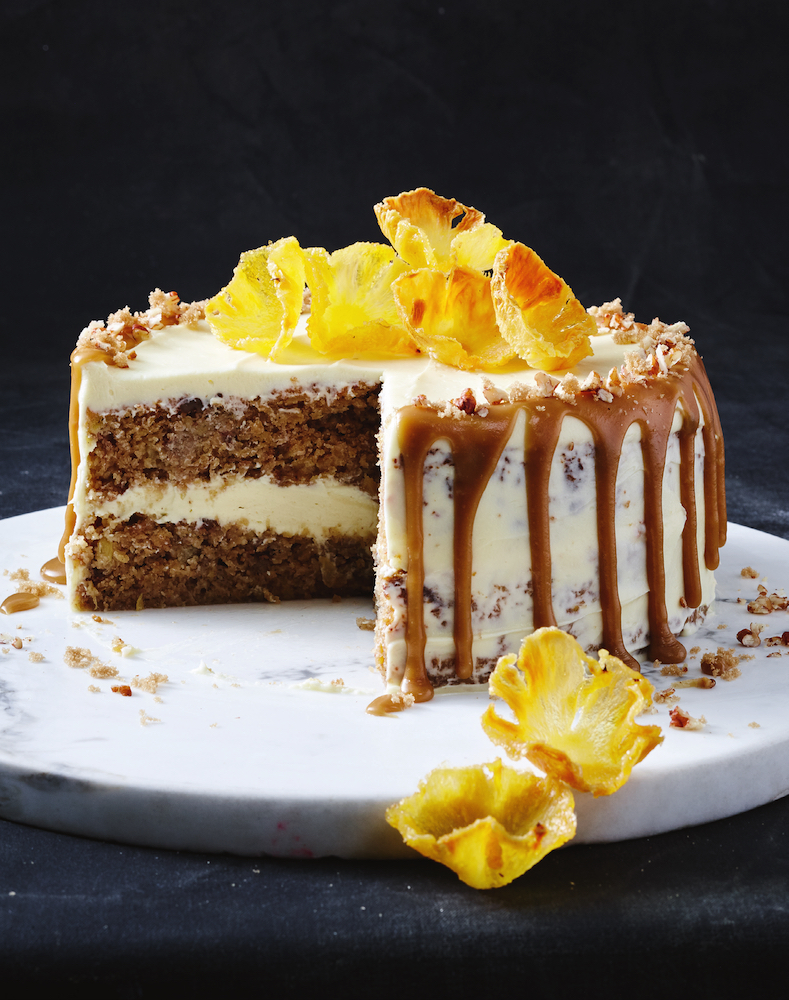 Pulled pork dishes, warming curries, meat that falls off the bone, lamb shanks and even, surprisingly, cakes and puddings, are among the mouth-watering recipes in Taste Top 100: The Ultimate Slow Cooker, published by HarperCollins. Baking a cake in the slow cooker – who would have thought?
Produced by the team at Taste.com.au, Taste Top 100: The Ultimate Slow Cooker is a collection of the top recipes rated and reviewed on the site by millions of Aussie cooks. All recipes are triple-tested and feature ingredients that can be readily obtained at local supermarkets.
"Whenever we start talking about slow cooker recipes at Taste HQ, you can almost hear everyone drooling," says editor-in-chief Brodee Myers-Cooke.
Set and forget
"We're all time-poor in this busy world, and the marvellous slow cooker offers the benefit of set-and-forget cooking – just pile everything into the pot in the morning and come home hungry after a busy day to a delicious, aromatic and heartwarming meal."
"Slow cooking is also an easy way of bringing out the rich flavours and tender textures of your favourite meals," she says. "And it's not just the flavour we love. We're on board for the minimal prep required too."
The prep time is included for every recipe in The Ultimate Slow Cooker, along with nutritional information and key guides as to whether the dish is freezable, vegan, vegetarian, gluten-free etc.
Ribs, lamb shanks & duck ragu
There are a number of really appealing recipes for ribs, luscious-looking Pomegranate Lamb Shanks, a super healthy Beef and Barley Soup, a rich and hearty Duck Ragu with Pappardelle, and a flavour-packed Nonya Chicken Curry.
Winter-warming desserts such as Slow-baked Apples and a Giant Golden Syrup Dumpling hit the spot on these chilly days, and it would never have occurred to me to try baking a cake in the slow cooker until I saw the recipe for Hummingbird Cake in this book.
---
Buy your copy of Taste Top 100: The Ultimate Slow Cooker from Book Depository (free delivery worldwide).
Buy your copy of Taste Top 100: The Ultimate Slow Cooker from Australian-owned Booktopia.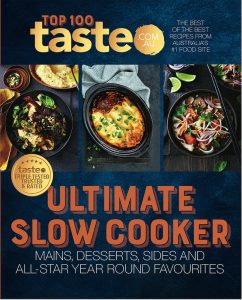 ---
Slow Cooker Recipe For Hummingbird Cake
Serves 10
Prep 15 mins (+ cooling); cook 3½ hours
300g (2 cups) plain flour
200g (1 cup firmly packed) brown sugar
45g (½ cup) desiccated coconut
1 tsp baking powder
1 tsp ground cinnamon
½ tsp bicarbonate of soda
3 eggs, lightly whisked
180ml (¾ cup) light extra virgin olive oil
440g can crushed pineapple
260g (1 cup) mashed banana (about 3 bananas)
105g (¾ cup) pecans, toasted, chopped, plus extra, to serve
Store-bought caramel sauce or dulce de leche, to drizzle
CREAM CHEESE ICING
250g pkt cream cheese, chopped, at room temperature
70g unsalted butter, chopped, at room temperature
1 tsp vanilla extract
300g (2 cups) icing sugar mixture
1 Grease a round 20cm (base measurement) cake pan that fits inside the slow cooker. Line the base of the pan with baking paper. Whisk flour, sugar, coconut, baking powder, cinnamon, bicarb and a pinch of salt in a bowl until combined. Make a well in centre.
2 Add egg, oil, pineapple and banana to the well. Stir to combine. Stir in the pecans. Pour into prepared pan. Smooth surface. Place a wire trivet or rack in the slow cooker. Add enough warm water to slow cooker to cover base, leaving top of rack exposed. Place pan on rack. Cover and cook on Low for 3½ hours or until a skewer inserted in centre of cake comes out clean. Remove from the slow cooker and cool completely in pan.
3 For the icing, use an electric beater to beat the cream cheese, butter and vanilla in a bowl until smooth. Gradually beat in the icing sugar until well combined.
4 Use a large serrated knife to cut cake in half horizontally. Spread with a third of the icing. Top with remaining cake. Spread remaining icing all over cake. Drizzle with caramel. Scatter with the extra pecans.
Cook's note: Decorate with slices of dried pineapple, if you like.
Recipe and images from Taste Top 100: The Ultimate Slow Cooker by Taste.com.au Published by HarperCollins and reproduced with the publisher's permission.
This story originally appeared in PS News.
For more great slow cooker recipes, check out the posts here.