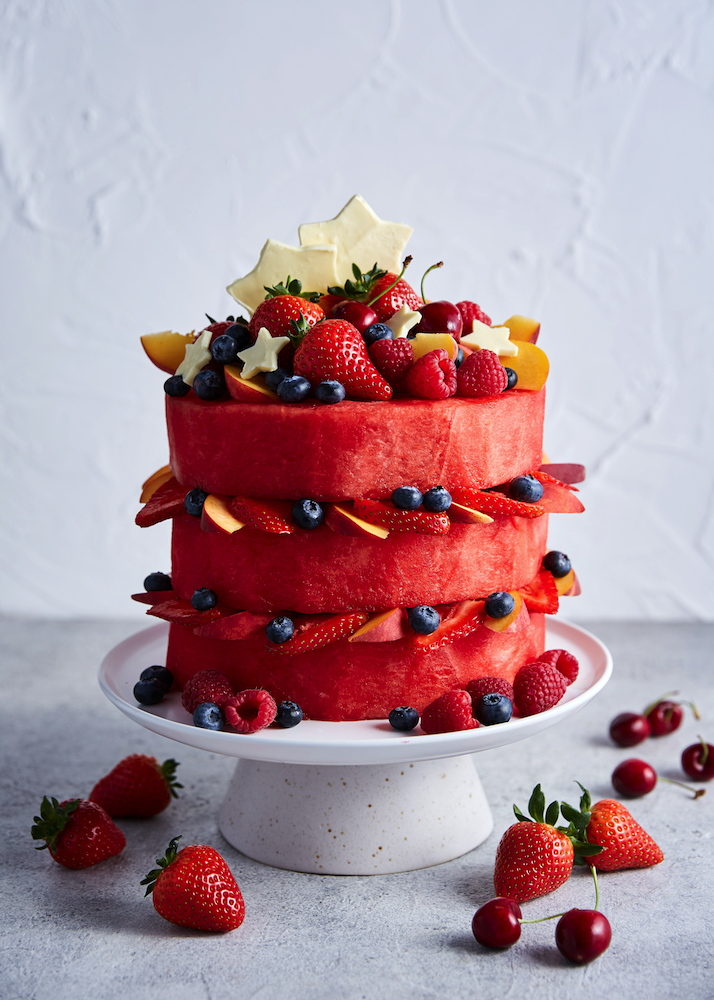 Doesn't this stunning Watermelon Cake scream 'Aussie Christmas'? Forget the Christmas pud, this is what every self-respecting Aussie should have as the centrepiece of their table this Christmas.
The recipe (which we're sharing below) comes from Harris Farms Markets, which is preparing to open the first of two stores in Brisbane on December 15. Located in Clayfield, it will be followed by a flagship store at West Village in West End in the middle of next year. I fell in love with their Leichhardt, Sydney, store when I visited last year, so I can't wait for these new additions to the Brisbane food scene.
December means Watermelon everything in Queensland, and the Watermelon Cake here is truly a masterpiece. It features white chocolate alongside the stars of Harris Farm Markets – fresh fruit straight from Queensland growers in Bundaberg, Bowen and the Burdekin.
Champions of seasonal product, Harris Farm Markets have operated for over 40 years. Their opening in Brisbane means they have come full circle, as they owned the Clayfield Markets site on Sandgate Road 30 years ago before selling to Carlo and Susan Lorenti. Harris Farm Markets' co-CEO Tristan Harris says the Lorenti's will stay on as managers, along with as many staff as possible.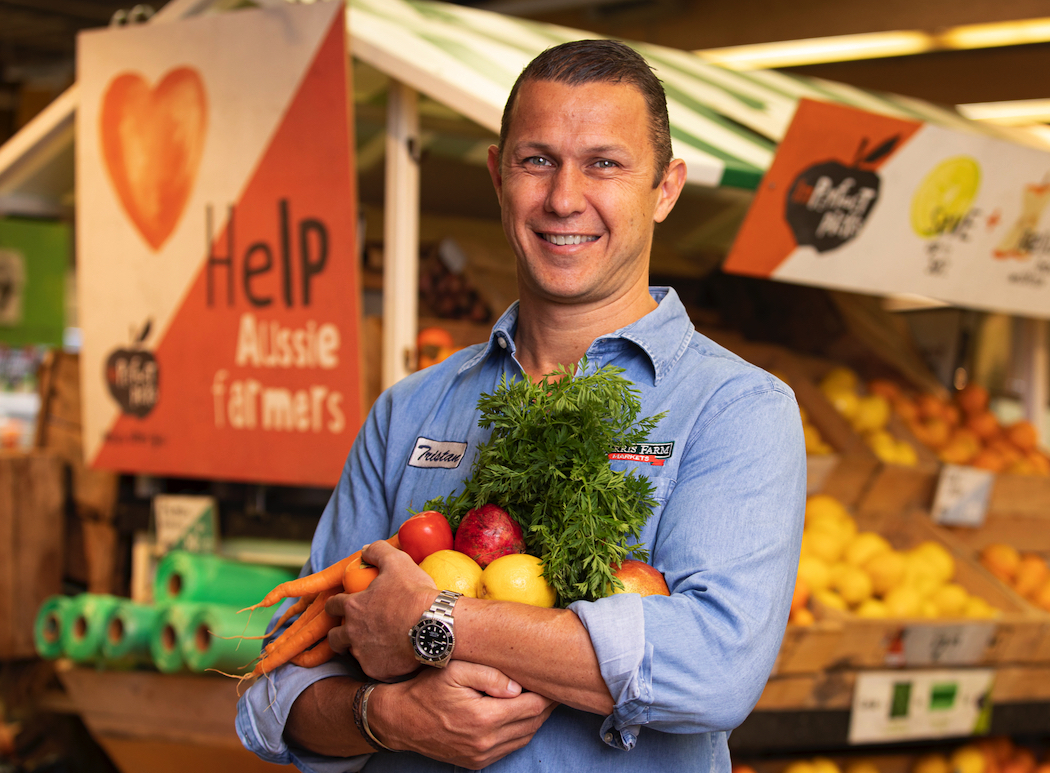 Queensland is the first state the NSW-based business has expanded into. The two Brisbane stores will offer produce from more than 300 Queensland growers, creators and producers, including organic milk from Barambah, My Berries from Caboolture, Brisbane's Roza's Gourmet sauces, and organic chicken from Hobbs Family Farms Organic in Pittsworth.
As well as fresh fruit and veg, shoppers at the Clayfield store can expect to see a tomato shed, organic produce section and a leaderboard of Queensland strawberries and mangoes, along with a gourmet grocery section of boutique local products, an extensive deli and more than 200 cheeses, a bakery section and a premium meat selection.
Recipe For Watermelon Cake
1 watermelon
1 strawberry punnet
½ blueberry punnet
½ raspberry punnet
3 yellow peaches
Handful of cherries
Optional garnish:
125g white chocolate
Melt the white chocolate over a double boiler. Once melted, spread it out with a spatula on to a flat baking tray lined with baking paper. Allow to cool completely before cutting out the star shapes with cookie cutters.
Using a large knife, slice off the top and bottom of the watermelon so it sits flat on a chopping board. Slice the sides off evenly so it resembles a round cylinder shape and no white of the watermelon rind is showing. Keep any cut off scraps to make watermelon juice or place in the freezer for spritz at a later time. Slice the cylinder into 4cm wide discs (depending on the size of your watermelon you should end up with 3 or 4 discs).
Lay the most level watermelon disc first onto a flat serving plate. Place 3 level pieces of the leftover watermelon skin roughly 2-3cm wide to allow for a 1cm gap when you lay the next disc on top. This also helps to ensure the cake is level. Place the second disc on top and repeat the process.
Slice the strawberries and peaches into slices. Stick the slices alternately in the gap between the watermelon discs, poking outwards. Add blueberries between each slice. Cover the top of the cake with piled-up whole strawberries, raspberries, cherries, more slices of peaches and a good handful of blueberries. Poke the white chocolate stars between the fruit on top.
For more great suggestions using watermelon, check out our Friday Food Tips.