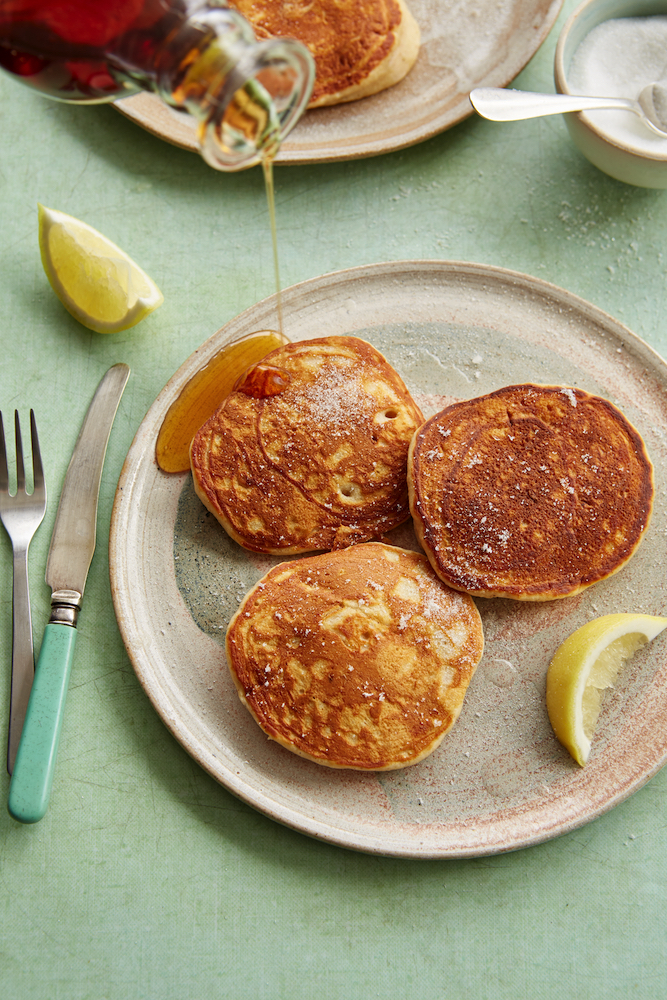 According to the publishers of Vegan(ish), 15% of Australians identify as vegetarian or vegan and a further 25% identify as flexitarian (people who make a conscious decision to not eat meat at every meal). Certainly, if you look at the number of vegan and vegetarian cookbooks that are being published along with the number of vegan foods that are appearing in our supermarkets, you'd have to say that it's a growing trend.
Jack Monroe is a food writer and campaigner against hunger and poverty in the UK. She prefers to follow a vegan diet but as she works primarily with families on very low incomes and food bank users, says her work and lifestyle could never be described as completely vegan.
"I no longer use the label to describe myself, because it doesn't quite fit, like a shirt two sizes too small," she says in the introduction to Vegan(ish), published by Bluebird. "Instead, I create mostly vegan recipes that are simple, affordable, and accessible – hoping to encourage more people to consume fewer animal products through temptation and seduction, rather than guilt and self-loathing."
Recipes that are kinder to the planet
Thus, you're not going to find any guilt trips within the pages of Vegan(ish), just simple,creative recipes that are easy and non-threatening. That they are kinder to the planet is an added bonus. Monroe's 'pork belly', made with canned jackfruit, is inspired – it looks amazing – and she offers some interesting tips, such as making meringues with the liquid from cannellini beans rather than chickpeas as the flavour is not as overt.
Her eggplant stroganoff is very tempting and I'm looking forward to trying her Confit 'Duck' and Pear Cassoulet. In the meantime, these Pear and Ginger Pancakes are on the menu. The recipe came about when Monroe was pondering whether pear sauce would work in the same way as apple sauce as an egg replacement.
It did, and these beautiful, simple pancakes were born. She used cashew milk but any vegan or indeed non-vegan milk could be used. "My theory is, if all of us adopted a few more plant-based meals into our diets on a weekly basis, not only would our food bills go down, but so would our environmental impact, and the demand for animal products would naturally decrease," says Monroe.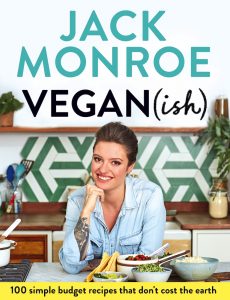 ---
Buy your copy of Vegan (ish) from Book Depository now (free delivery worldwide).
Buy your copy of Vegan(ish) from Australian-owned Booktopia.
---
Recipe For Pear & Ginger Pancakes
Makes 12
400g tin of pears
225g self-raising flour
1½ tsp bicarbonate of soda
1 tbsp sugar
1 tsp ground ginger
½ tsp ground cinnamon
1 tbsp cooking oil, plus extra for frying
120ml vegan 'milk'
To serve (optional):
Lemon juice
Sugar
Maple syrup
First blend your tinned pears to make a smooth sauce. Empty the entire tin, including the juice, into a small bullet blender and pulse until smooth. Pour this into a small saucepan and simmer for around 15 minutes, until the contents have reduced by a third and are thick and smell delicious. Stir it every now and then to stop it catching at the bottom of the pan and burning.
Turn your oven on to 120°C (fan 100°C/250°F/gas 1/2) and pop a baking tray on the centre shelf. Measure the flour, bicarb, sugar, ginger and cinnamon into a mixing bowl and stir well to combine. Make a well – a small hole – in the centre of the dry ingredients. Pour in the pear sauce, oil and 'milk' and beat thoroughly to form a smooth batter.
Heat a little oil in a large non-stick frying pan. When the oil is sizzling, dollop a dessertspoon of the mixture into it, and another one, and another one, leaving space for them to expand. Cook for 3 minutes on one side and then carefully, but quickly, turn over with a spatula. Don't worry if they scrumple up a little; they taste the same! Cook for 2 minutes on that side and then transfer carefully to the oven to keep warm and continue to gently cook.
Repeat until all the pancake batter is used up. Serve with lemon and sugar – immediately!
Recipe and image from Vegan (ish) by Jack Monroe. Photography by Patricia Niven. Published by Bluebird and reproduced with the publisher's permission.
This story originally appeared in PS News.