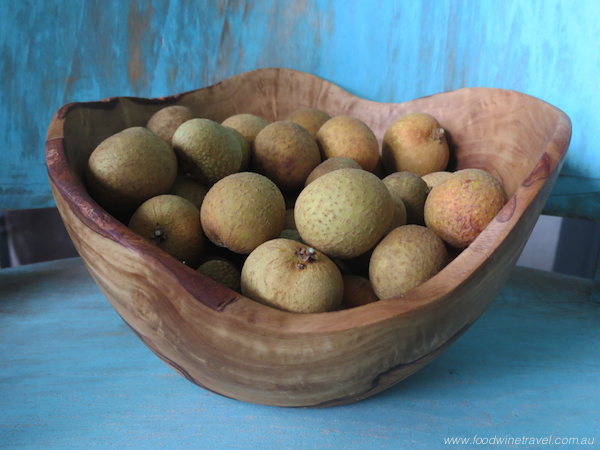 Could it really be June already? Tell me it isn't! Thankfully winter in our little corner of south-east Queensland is glorious, and it's a perfect time to be checking out some of the weekend markets. We love browsing around the Redcliffe market, not just because of its seaside location but because it is literally just a short stroll up the road from our home. We bought these deliciously sweet longans at the market, and I think they look beautiful in the olive wood bowl we bought at the Dijon market when we were in France last year.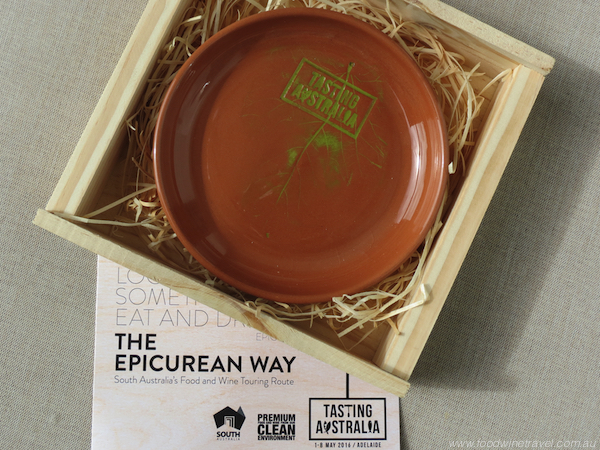 In my kitchen this month is a lovely little glazed earthenware plate given to my partner, Maurie, when he was in South Australia for the launch of the Epicurean Way, a food and wine touring route taking in four iconic regions: McLaren Vale, Adelaide Hills, Barossa Valley and Clare Valley. Keep an eye out for his upcoming post, and pencil next year's Tasting Australia event in your diary now.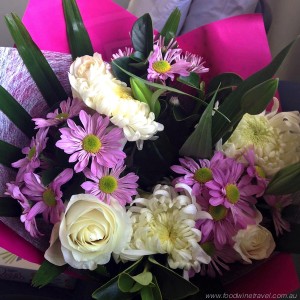 This beautiful bunch of flowers is not in my kitchen but I have to show them because they are very special to me. I haven't posted as regularly as I would have liked to this year as my son was in a serious accident, necessitating numerous trips to Canberra to be with him over the past few months. It's been a torrid time but as with all major life events, it forces you to focus on what's important. Sitting at my boy's bedside in hospital on Mother's Day was one of those occasions for reflection and gratitude, and the bunch of flowers and box of chocolates he gave me were the sweetest gifts.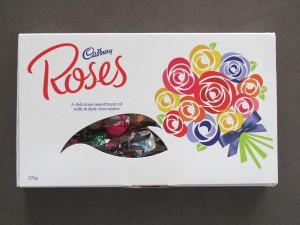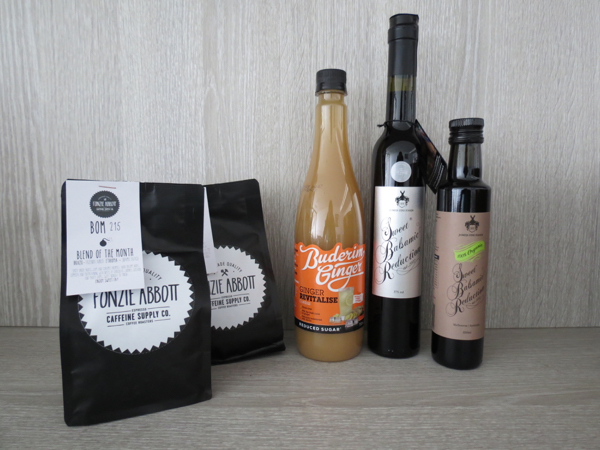 A delicious array of products have landed in my kitchen, including two bottles of Sweet Balsamic Reduction from Jomeis Fine Foods, an organic product that is sweetened with coconut sugar. There's also a bottle of Buderim Ginger and Fonzie Abbott coffee beans, from one of the Brisbane coffee roasters we visited on an excellent tour organised by Beanbrewding.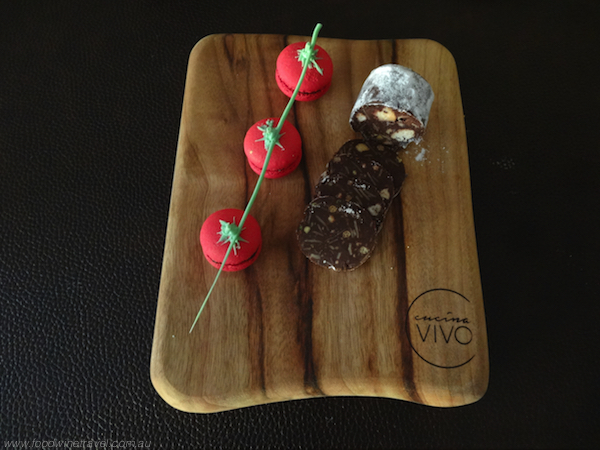 These cute macarons that look like tomatoes and a chocolate log that looks like salami greeted us when we checked into  Jupiters Hotel & Casino on the Gold Coast recently. The name on the board, Cucina Vivo, refers to the hotel's new Italian restaurant, which offers some of the best Italian food I've had in a long time. Next to the board was a card that said "Something sweet to eat and a little gift to keep. We hope you enjoy your Cucina Vivo Dolce and please remember to take home your new wooden board." I did and I love it. Look out for the board in lots of upcoming food photos!

While we were at the Gold Coast, we bought this superb sourdough loaf from the Burleigh Baker in Burleigh Heads. We've also been enjoying CoCo Water in plain, banana and chocolate flavours.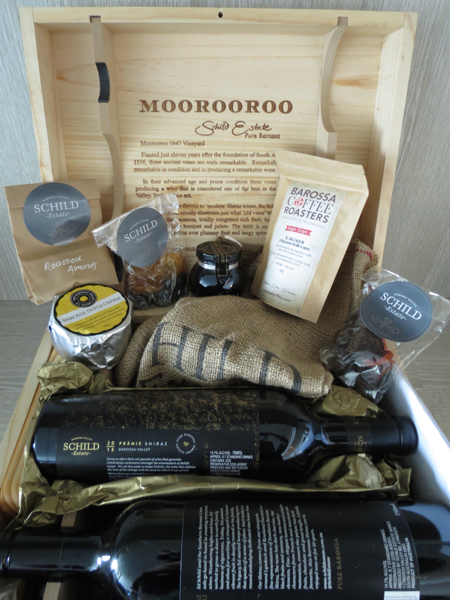 Finally, this amazing tasting pack was sent to me by the very kind people at Schild Estate in the Barossa Valley. They've just produced a very special wine called Pramie which tasted amazing with the Barossa Valley Triple Cream Cheese – definitely a match made in heaven.
Thanks to Celia from Fig Jam and Lime Cordial for hosting In My Kitchen each month – go to her blog and take a peek into many other lovely kitchens.
More In My Kitchen posts.