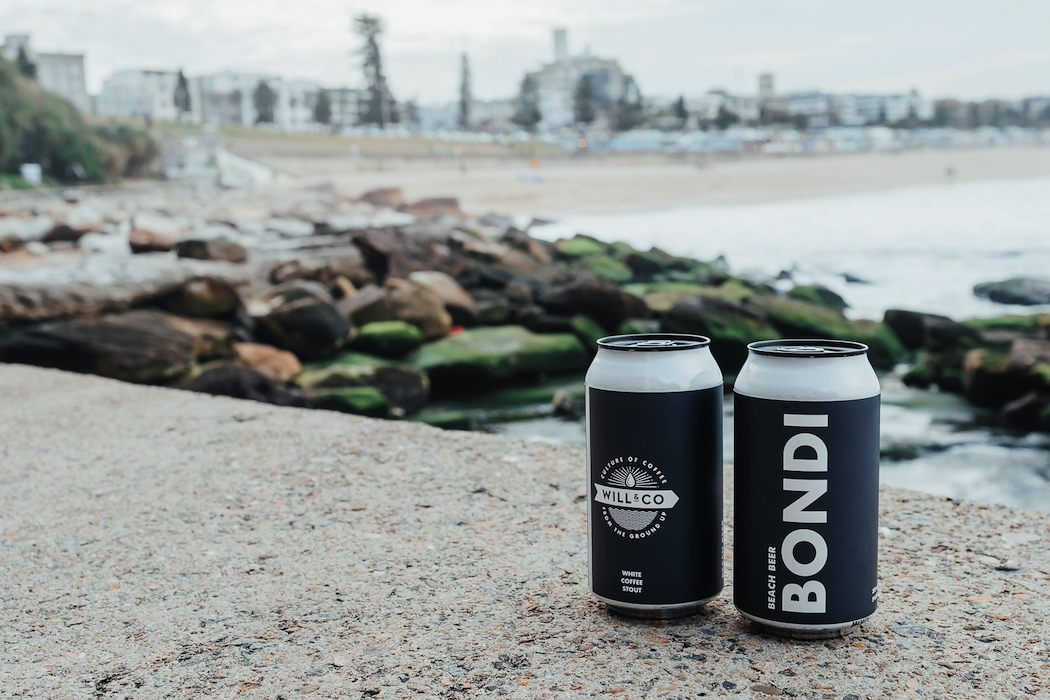 Blurring the lines between AM and PM, White Coffee Stout is a mind bender, says Bondi Brewing Co. founder, Paul Parks. "Your brain gets ready for a Pale Ale and then, bam! A fist full of coffee in your face!"
Bondi Brewing Co and Will & Co joined forces to create the White Stout, using Peruvian organic cacao nibs and Will & Co's Eight-o-Eight coffee blend, chosen for its sweet floral aroma and caramel finish. The result is creamy and light in colour compared with traditional dark stout. Bursting with roasted malt notes, caramelised nuts and dark chocolate flavours, it has a smooth coffee finish that lingers on the palate.
The collaboration between the two Bondi brands came about after Paul and the brand manager for Will & Co, Josh Passaro, who live a couple of streets from each other, got talking. It was "a real fun process," says Paul. "We didn't want to create something run of the mill."
Run of the mill this craft beer certainly isn't! You can get your beer cum coffee hit from select BWS stores or on tap for a limited time at a number of Sydney venues including Bondi Bowling Club, Rocker Bondi, Local Taphouse, and The Chippo.
Will & Co x Bondi Beach Beer White Coffee Stout is 5% ABV.