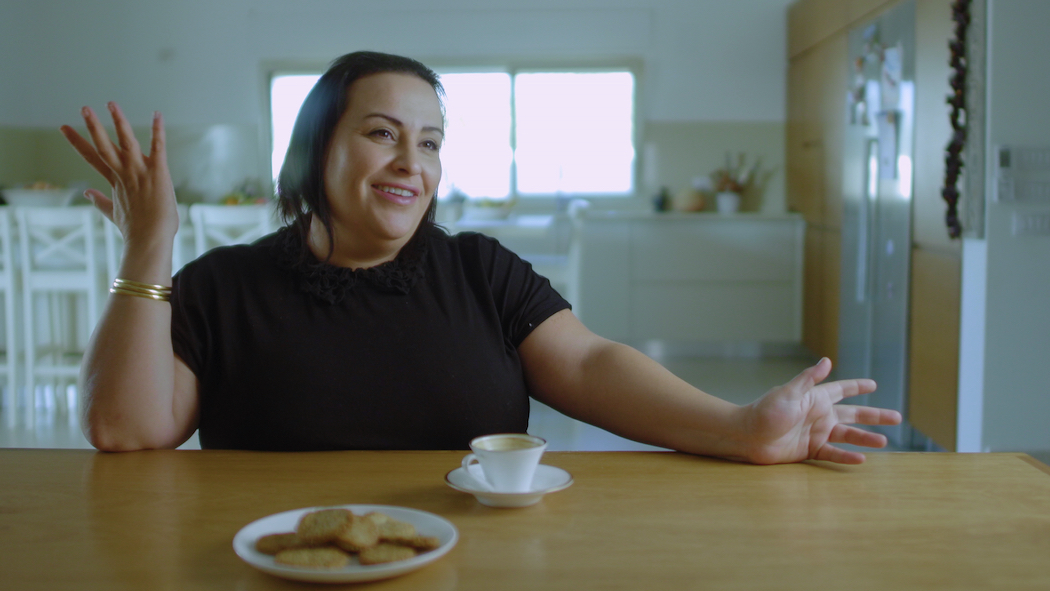 The timing couldn't have been better for the release of Breaking Bread, a glorious documentary about Arab and Jewish chefs bonding over a shared love of food. After weeks of unsettling stories from Israel dominating our news bulletins, followed by the ubiquitous shaky truce, it's such a joy to watch a film that leaves us with a glimmer of hope.
Breaking Bread has been a crowd pleaser at festivals around the world and it has now been released nationally in Australia (look for cinema locations here). We took the opportunity to see it at the gorgeously retro New Farm Cinemas (what a treasure they are!) and left feeling inspired and hungry by Beth Elise Hawk's directorial debut.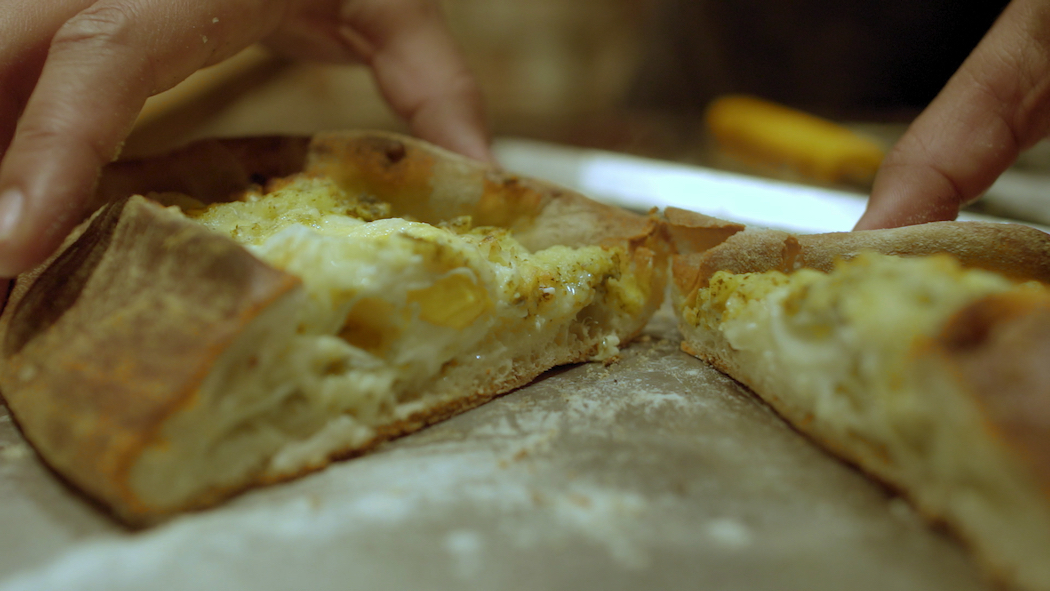 Our joy would no doubt please Nof Atamna-Ismaeel, the vivacious and warm-hearted woman at the heart of this feel-good story. "I believe there is no room for politics in the kitchen," says Nof, who co-founded the A-Sham Arabic Food Festival in the Israeli city of Haifa in 2015.
Nof, or Dr Atamna-Ismaeel to refer to her by her full name and title, is clearly a dynamo: mother of three, microbiologist, talented cook, and the first Arabic contestant to win Israel's MasterChef. Her 2014 win, she says, gave her "some kind of a power – a tool – to use food in order to make bridges between Jews and Arabs".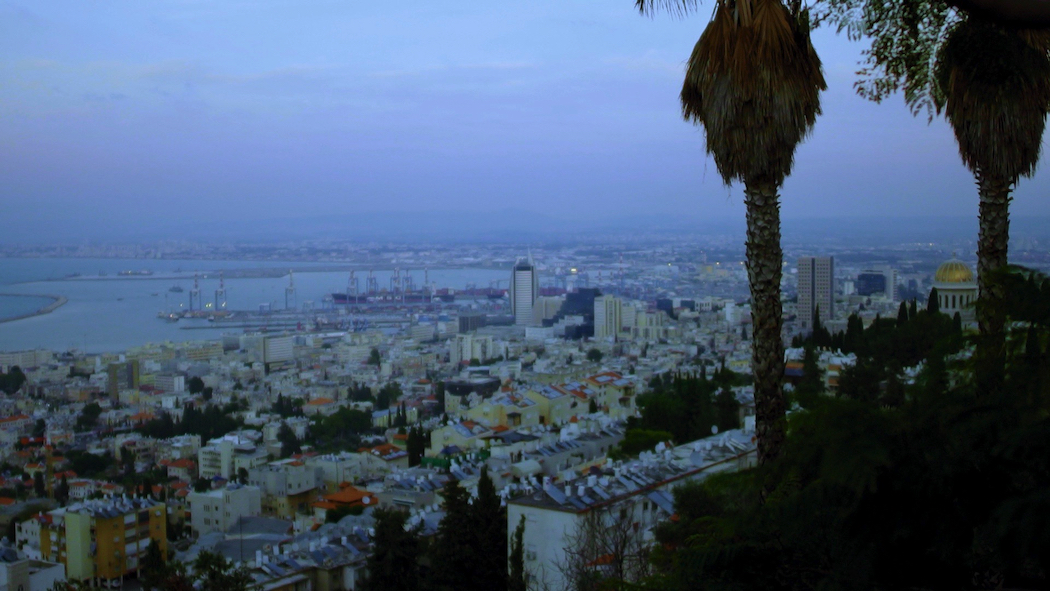 Breaking Bread chronicles the third A-Sham Festival, held in 2017, and presents a delicious recipe for tolerance as Jewish and Arabic chefs work together to re-create dishes and traditions dating back centuries. A-Sham is an Arabic word for the region commonly known as the Levant, the area in and around Lebanon, Jordan, Palestine, Syria and the modern state of Israel.
Not surprisingly, there is plenty of hummus. "Hummus has no borders," Nof tells us, in a phrase that has become the film's tagline. But there are also exquisite dishes such as mussakhan (Palestinian roast chicken), kishek (a Syrian yogurt soup), kreplach (dumplings), and qatayef (a dessert typically eaten during Ramadan). The cinematography is mouth-watering. Warning: make sure you eat before you watch this film!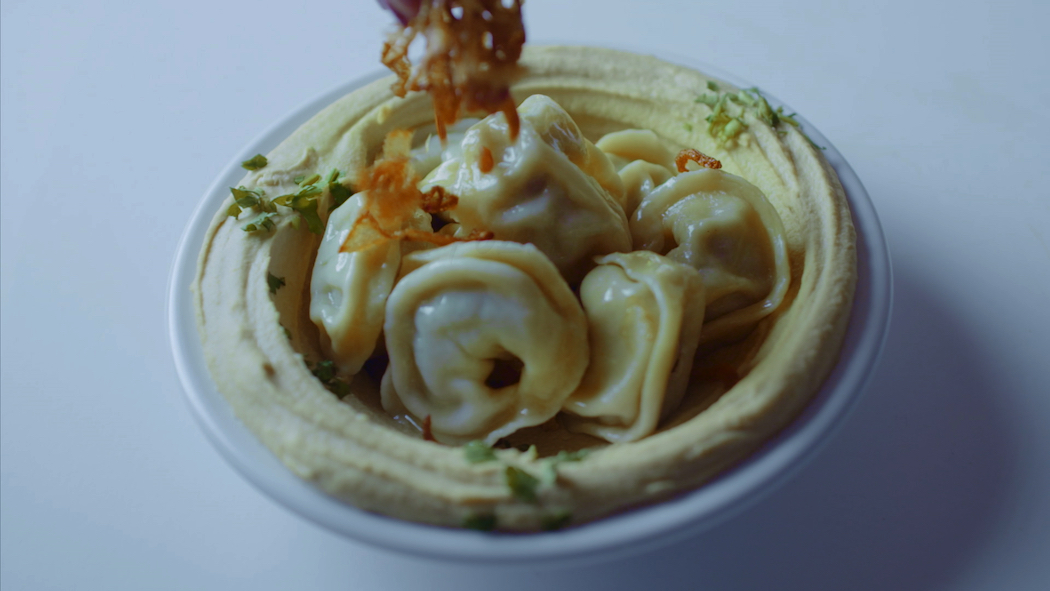 The festival deliberately and cleverly pairs Jewish and Arabic chefs to collaborate on forgotten or lesser-known Levantine dishes. We meet Ali Khattib, a chef from Ghajar, a village that was split in two in 2000 with one part claimed by Lebanon, the other remaining in Israel.
Ali wants to re-create the 200-year-old dishes of his Syrian ancestors and it is incredibly heartening watching the rapport he develops with Shlomi Meir, who has a similar nostalgia for his grandfather's legacy. Shlomi runs Ma'ayan Habira in Haifa, an Eastern-European restaurant started by his grandfather, a Holocaust survivor.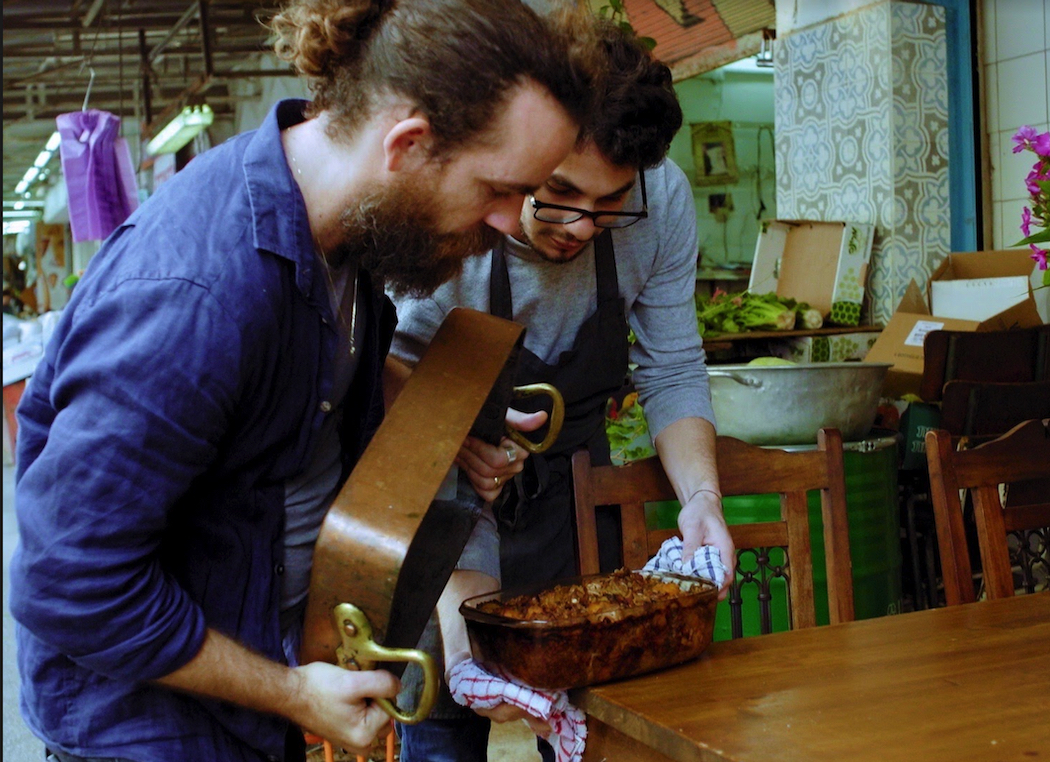 You can almost taste the lobster and octopus that Osama Dalal recalls his grandmother cooking in Akko, a port city on the Mediterranean. He is teamed up with Ilan Ferron, part Christian, part Jew, with very colourful language and not a care in the world that his collaborator is an Arab.
They cook octopus maqluba, a layered rice dish that is inverted when served. "When you flip it, you can smell history," says Osama, who found the recipe in his grandmother's book. Ilan says their interpretation is neither Hebrew nor Arabic, but their dish.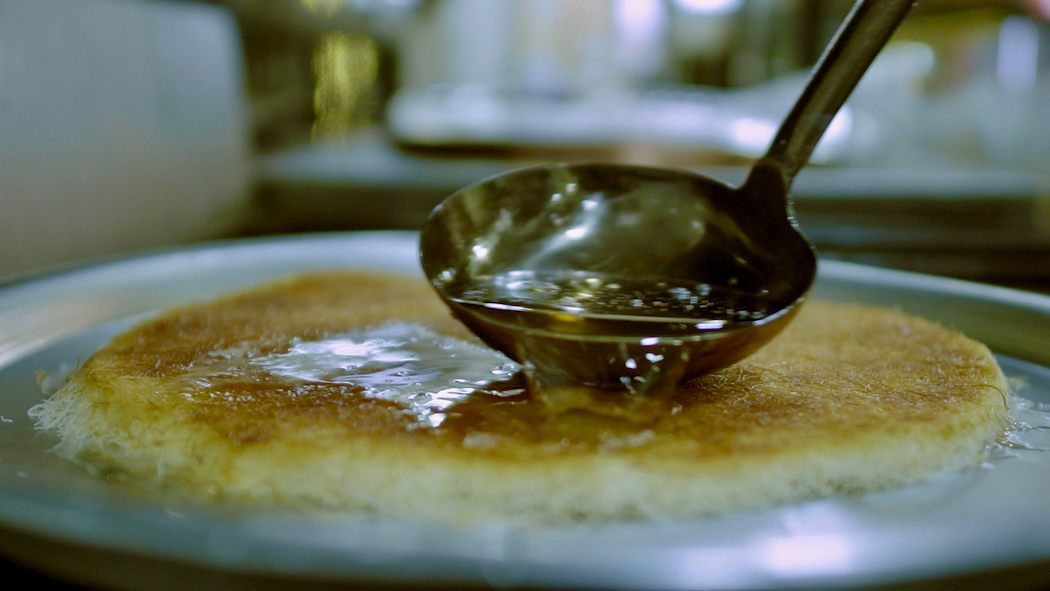 As the chefs exchange stories, recipes and techniques, viewers are left with a renewed sense of hope and a craving for more. While Nof's goal of promoting peace and unity might seem lofty, she points out that she's not expecting to change the world, but merely to chip away at the discord. As Festival chef Rabih says: "We can show the world there is another way."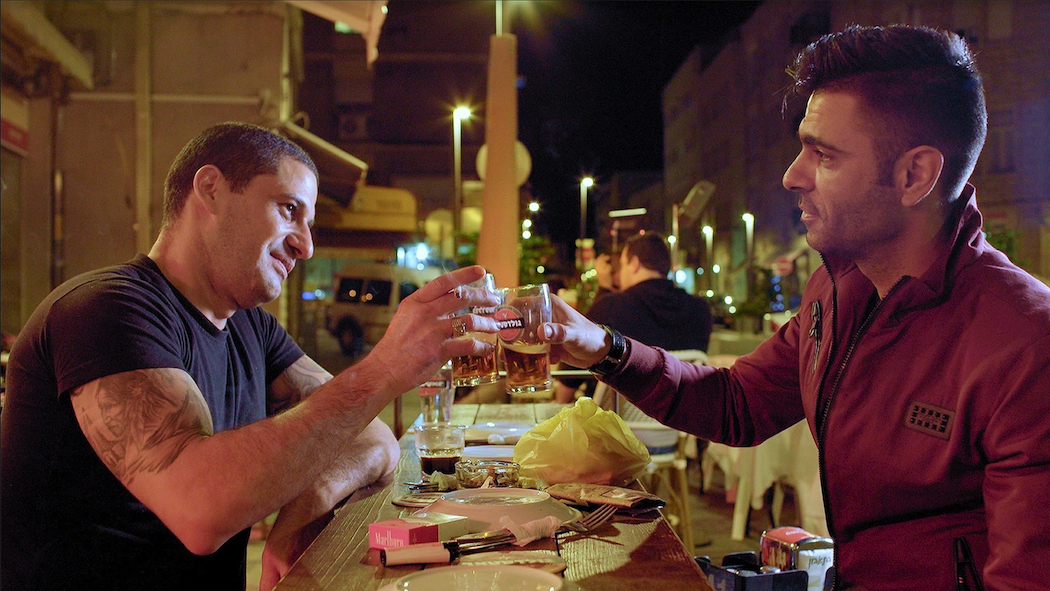 Breaking Bread is distributed in Australia by Hi Gloss Entertainment, who kindly provided Food Wine Travel with two tickets to review the film.