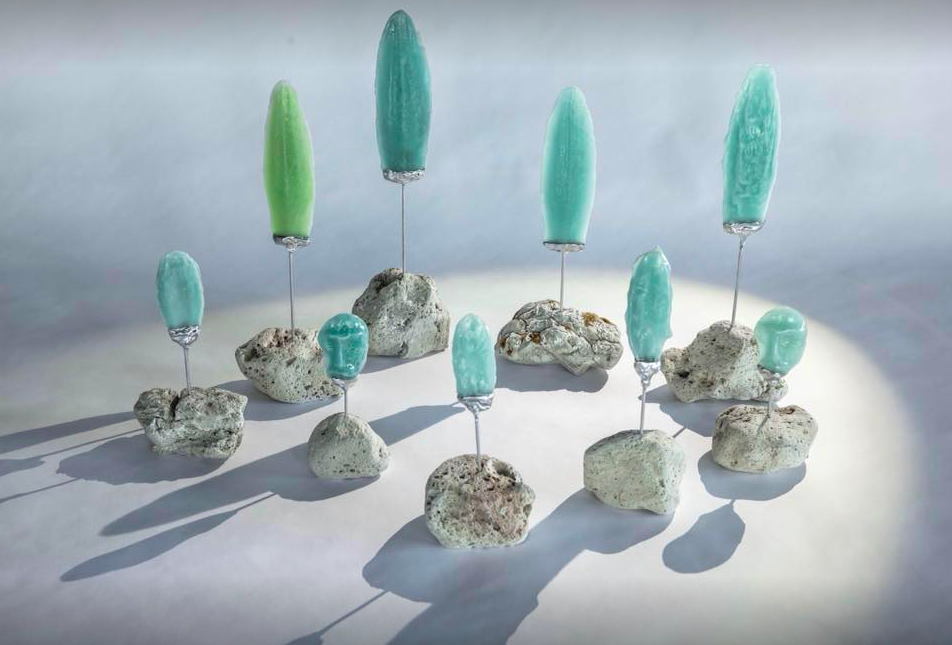 Moreton Bay residents are fortunate to have a gallery of the calibre of the Caboolture Regional Art Gallery, and we're thrilled to see our artist friend, Jo St Baker, exhibiting there with her ground-breaking exhibition, The First Wave.
Winner of the 2017 Flying Arts Queensland Regional Art Award, St Baker is a multi-talented visual artist who pushes the boundaries using a combination of mediums. Painting, drawing, sculpture, photography and print are all part of her repertoire, and this latest exhibition combines wood carvings with rustic sculptures, paintings, poetry and video.
Much of her work is informed by the Queensland coastline that her studio at Mon Komo in Redcliffe overlooks. In her own words, The First Wave elaborates on her engagement with "land/sea transitions and conceptual and physical thresholds associated with coastal culture and environment". Art and nature becomes an almost religious experience as she addresses tribalism, ceremony, brotherhood and community through traditional materials and symbolism.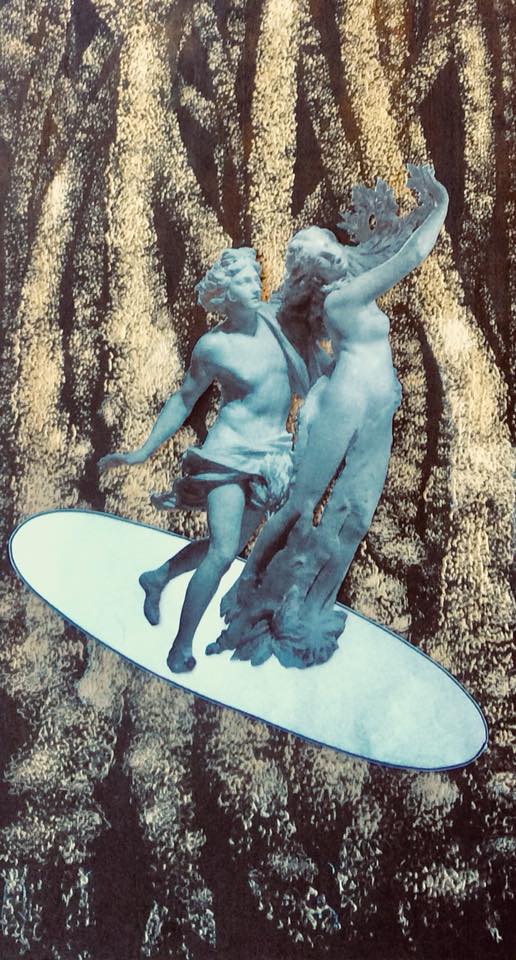 We've come to know St Baker @ the studio + venue at Mon Komo, and as we've watched her bring The First Wave to life, we have once again been in awe of her talent. Don't miss her exhibition at the Caboolture gallery; it officially opens this Saturday, July 21, at 1pm.
If you go:
What? 'The First Wave' by Jo St Baker
Where? The Hub Gallery
Caboolture Regional Art Gallery
4 Hasking Street
Caboolture Qld Australia
When? 17 July – 11 August 2018
Monday to Saturday, 10am to 4pm
More about the artist: www.stbakerart.com