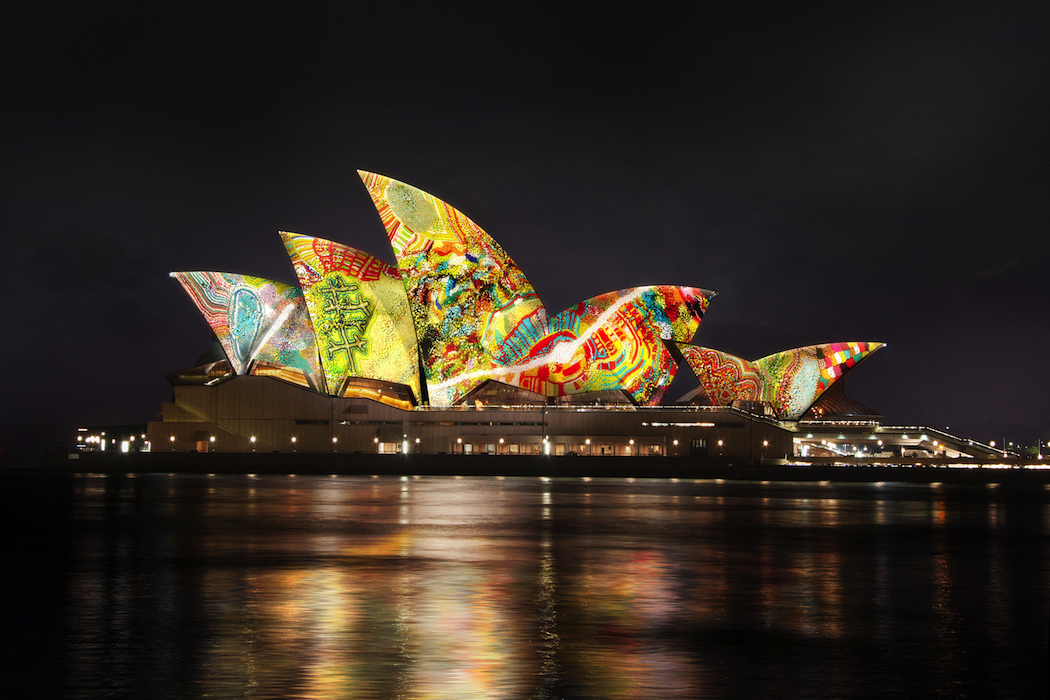 Sydney Harbour presents a beautiful canvas for Vivid Sydney, the annual extravaganza of lights, colour and ideas that illuminates the city for a couple of weeks in winter. Now in its 12th year, this year's Vivid is bigger and brighter than ever, with an 8km Light Walk stretching all the way from the Sydney Opera House to Central Station.
New canvases this year include Central Station itself (an interactive projection on the George Street side) and The Goods Line, an abandoned railway tunnel dating from 1855; it was part of the first freight line to Darling Harbour. Still, it was hard to shift our attention away from Circular Quay and The Rocks during our recent visit.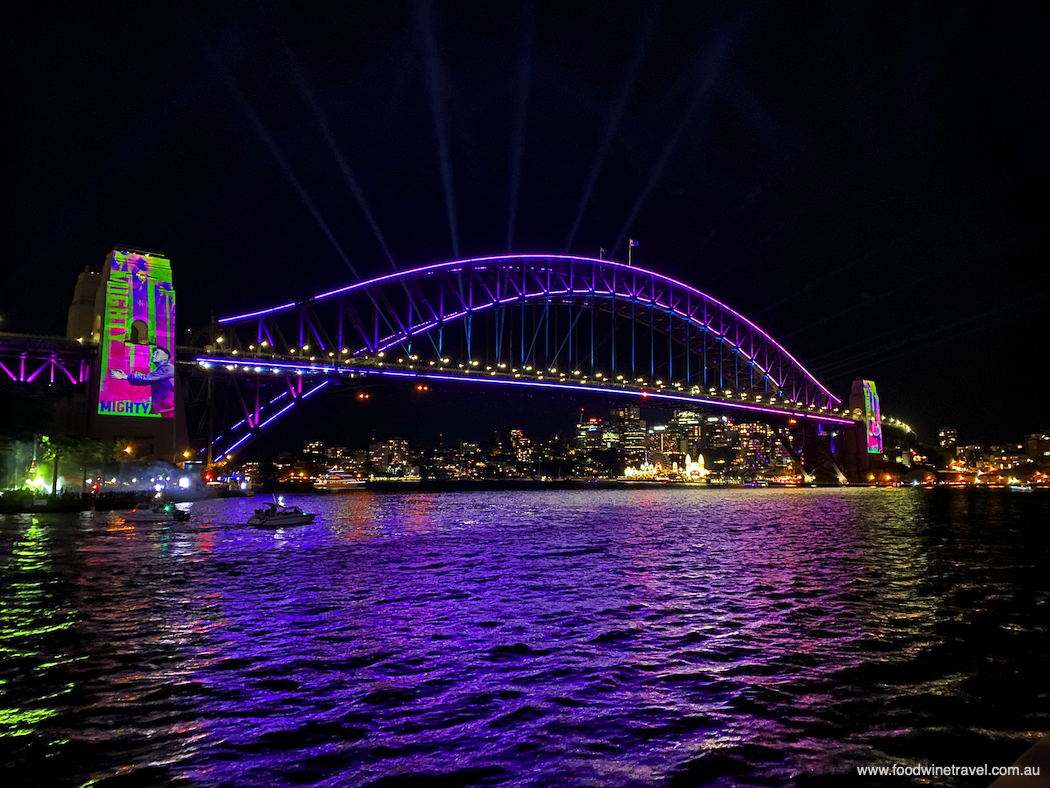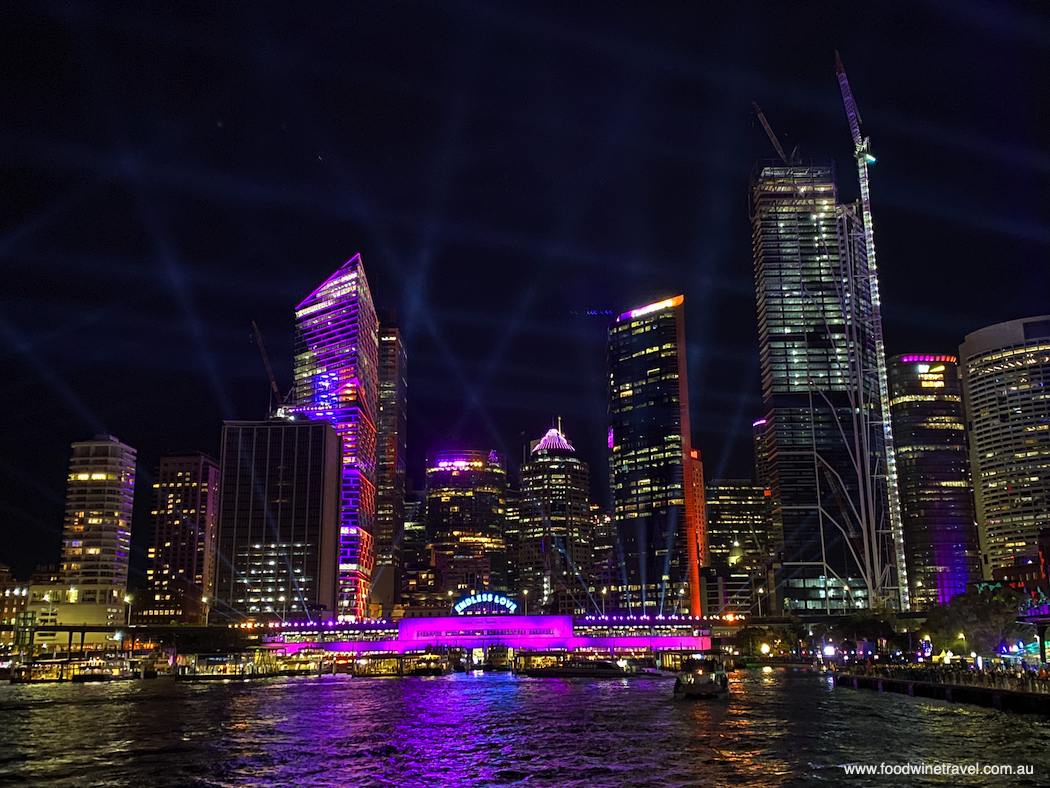 The Harbour Bridge always looks so grand when lit up and I doubt there could be a more beautiful canvas than the sails of the Sydney Opera House. We also loved the projections on the Museum of Contemporary Art and Ken Done's ode to Sydney on the façade of Customs House. Titled "For Sydney With Love", it has playful scenes of sailing boats, pretty gardens, beach scenes and famous Sydney icons unfolding across the façade.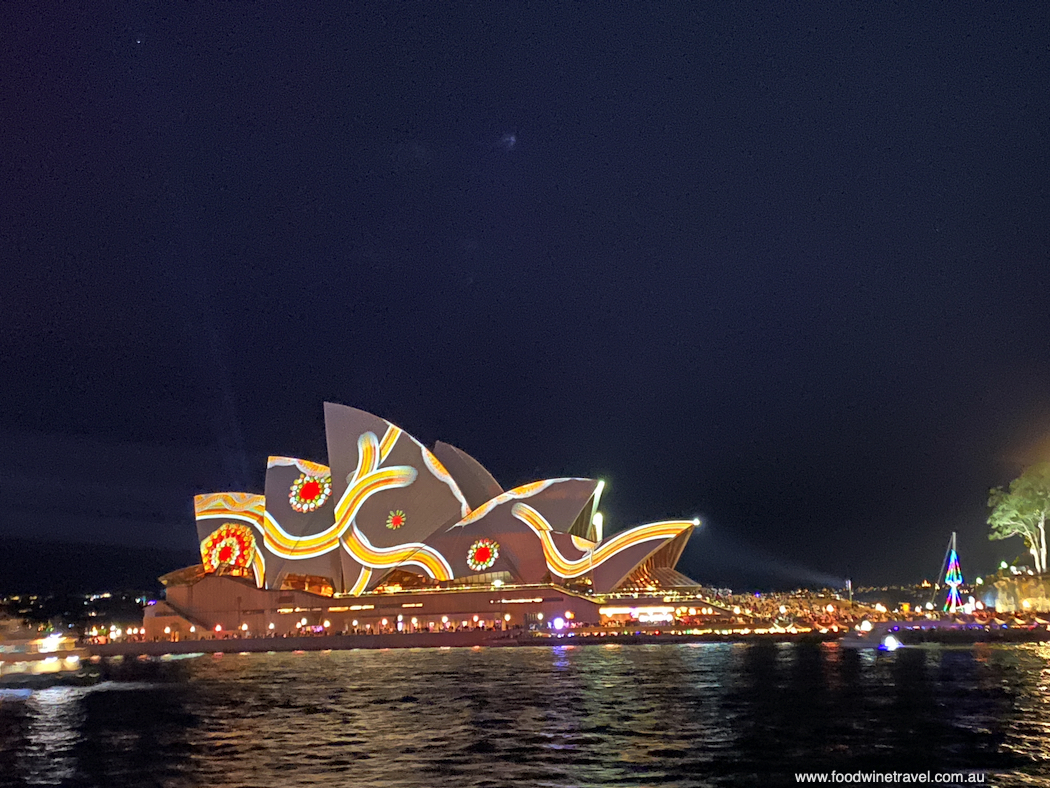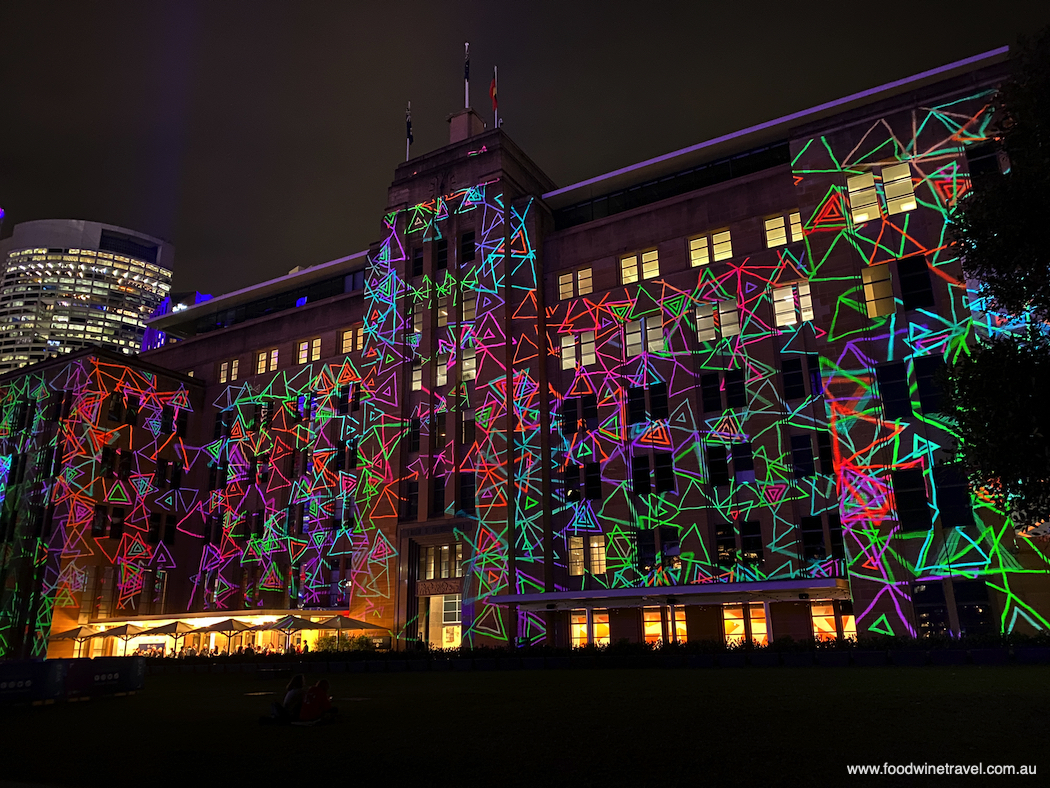 Cruising on Sydney Harbour with Captain Cook Cruises was also a great way to see the illuminations, and to enjoy a superb meal at the same time. Viewing the lights from the water was like looking through a kaleidoscope. You can read all about that in our post here.
Despite a chillier than normal start to winter, there were loads of people out and about enjoying the festivities when we visited last weekend. "Endless Love", a proclamation of love shining above Circular Quay Station, said it all, inviting us into its warm embrace. After a few challenging years due to Covid, it's great to see Sydney getting its mojo back.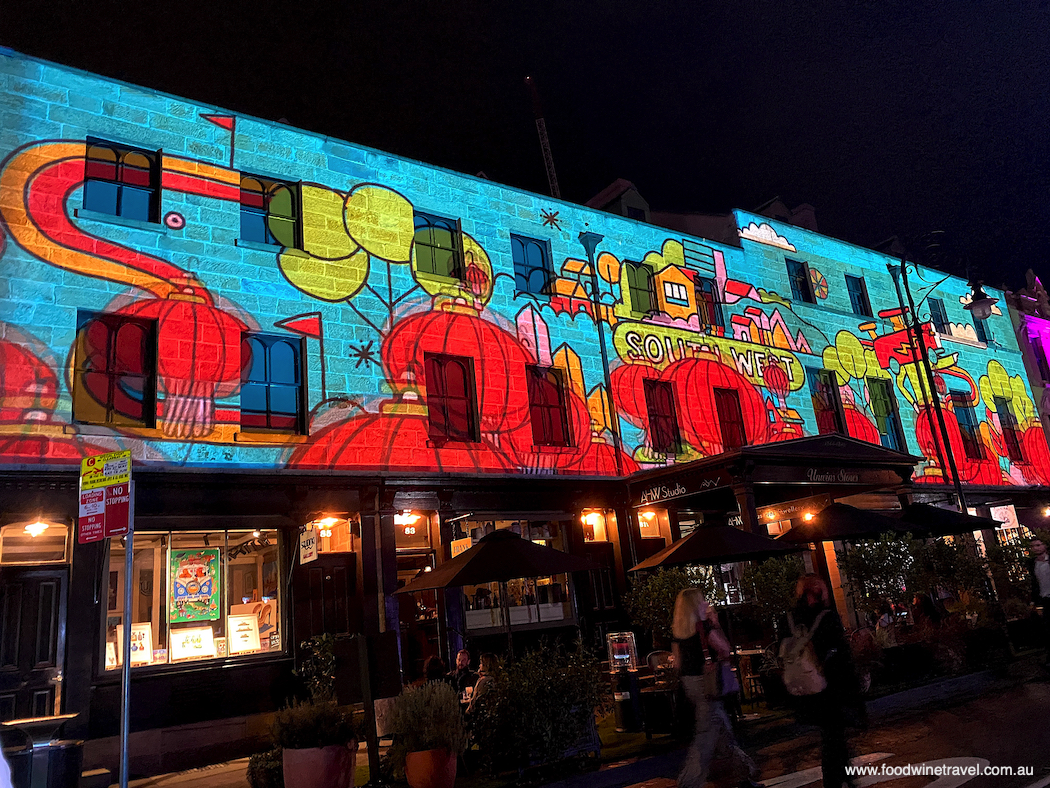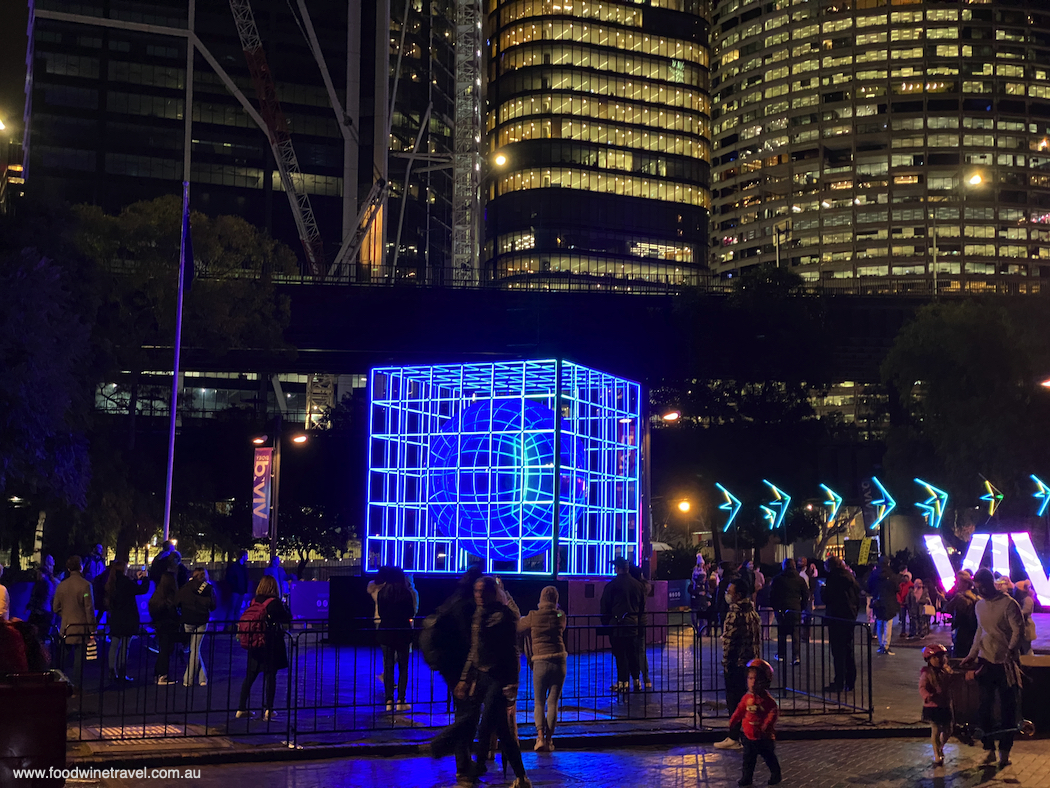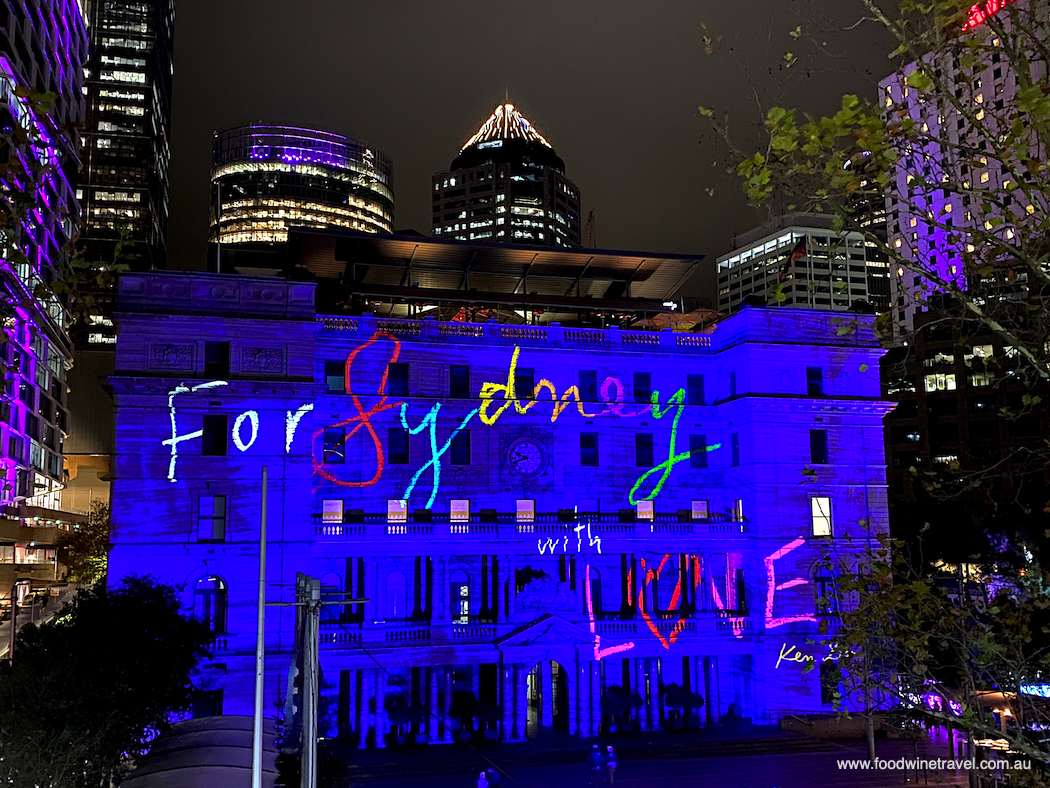 Vivid Sydney continues until June 18. For more information, visit www.vividsydney.com