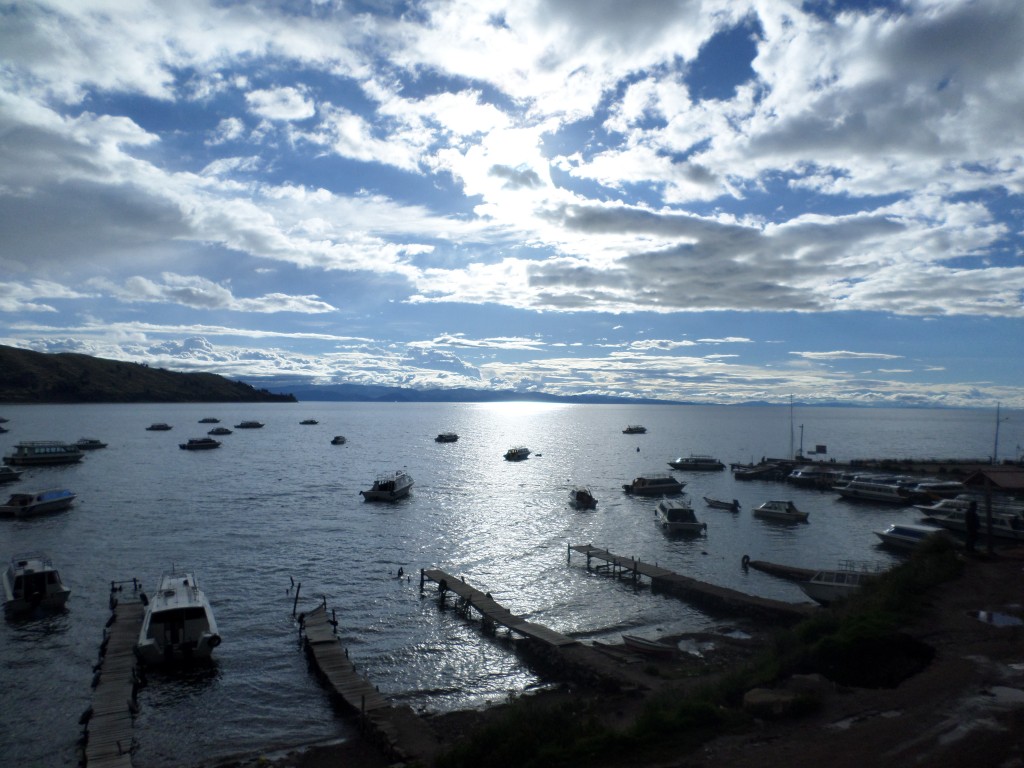 Guest blogger Elly Osborne chills out in Copacabana…
When you're sitting on the shores of Copacabana in Bolivia, it's hard to believe that you're looking at a lake and not the ocean. As far as the eye can see, is the mighty Lake Titicaca, the world's highest navigable lake at 3,800 metres above sea level. The sheer size of Lake Titicaca is something to marvel at, but its beauty is something seriously special.
The town of Copacabana doesn't boast much other than a museum about ponchos, a grand church and a very unique blessing of the cars ritual, but it is a lovely place to relax. The main reason for visiting Copacabana is to use it as a starting point for a trip to the Island of the Sun and the Island of the Moon in Lake Titicaca. Both of these islands can be visited on a one or two day trip by boat, and are worth visiting for their beauty and some pretty cool Incan ruins as well.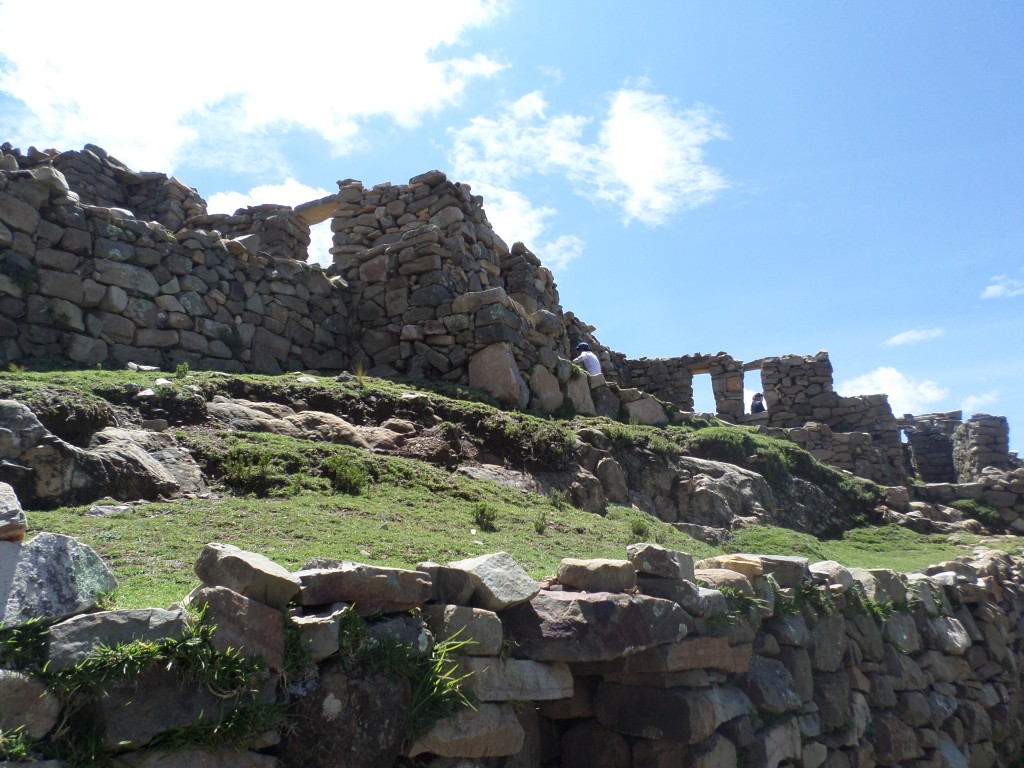 It is easy enough to book one of these trips – just walk down the main street and plenty of tour agencies will approach you. The various tour agencies all seem to offer similar trips, though most of them do not include any food for the day on the lake. Most restaurants in town will offer a packed lunch; be sure to bring some snacks.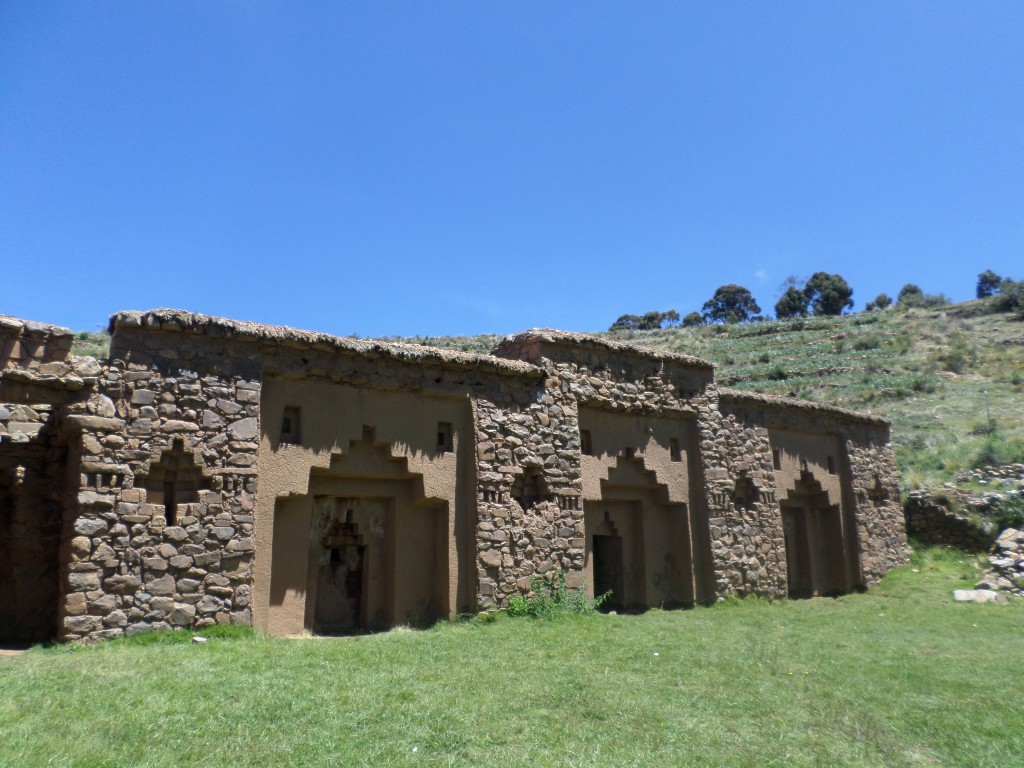 If you're lucky enough to get to this incredible part of the world, a stay at Hostal Las Olas is a must. A quirky little place, Las Olas has 7 individual suites such as The Turtle, The Sky and Sea Towers, and a suite shaped like a sea shell. All of the suites boast incredibly cute and quirky decor. To top things off, you're likely to spot the resident llamas hanging around the place, keeping the grass short. These little guys are pretty friendly so probably won't spit on you if you approach them – though I wasn't willing to try my luck.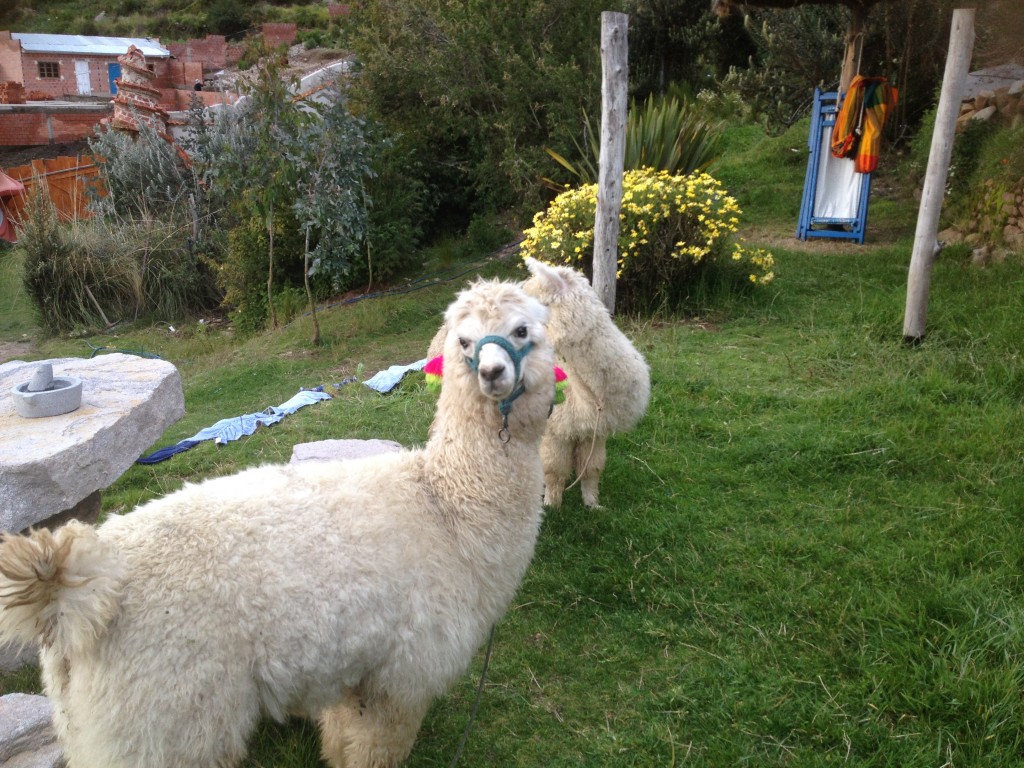 On my recent visit to Copacabana, I stayed in the Sea Tower suite (the most expensive of the suites, priced at $52 per night for 2 people) which boasts what is probably the best view of Lake Titicaca in the whole town. For $52 a night we had a 3-storey house to ourselves, which had bedding for up to 5 people, 3 different sitting areas and a fireplace, a kitchenette, and an outdoor patio complete with hammocks. I definitely could have gotten used to marvelling at Lake Titicaca from the comfort of a hammock on the third storey of the Sea Tower.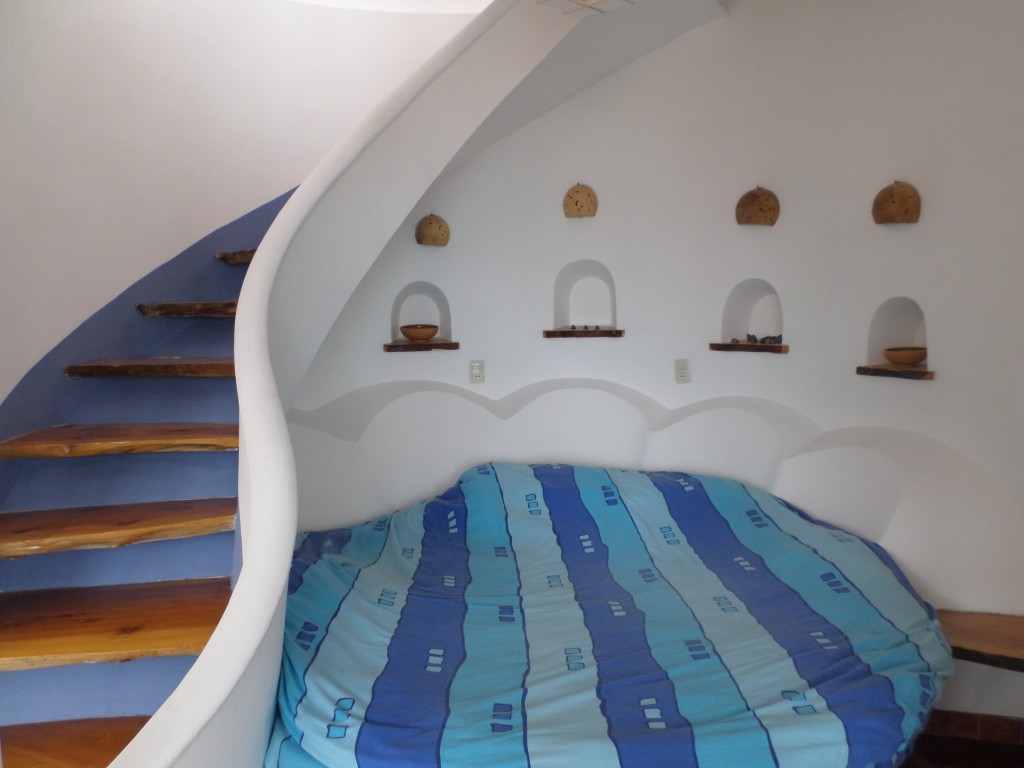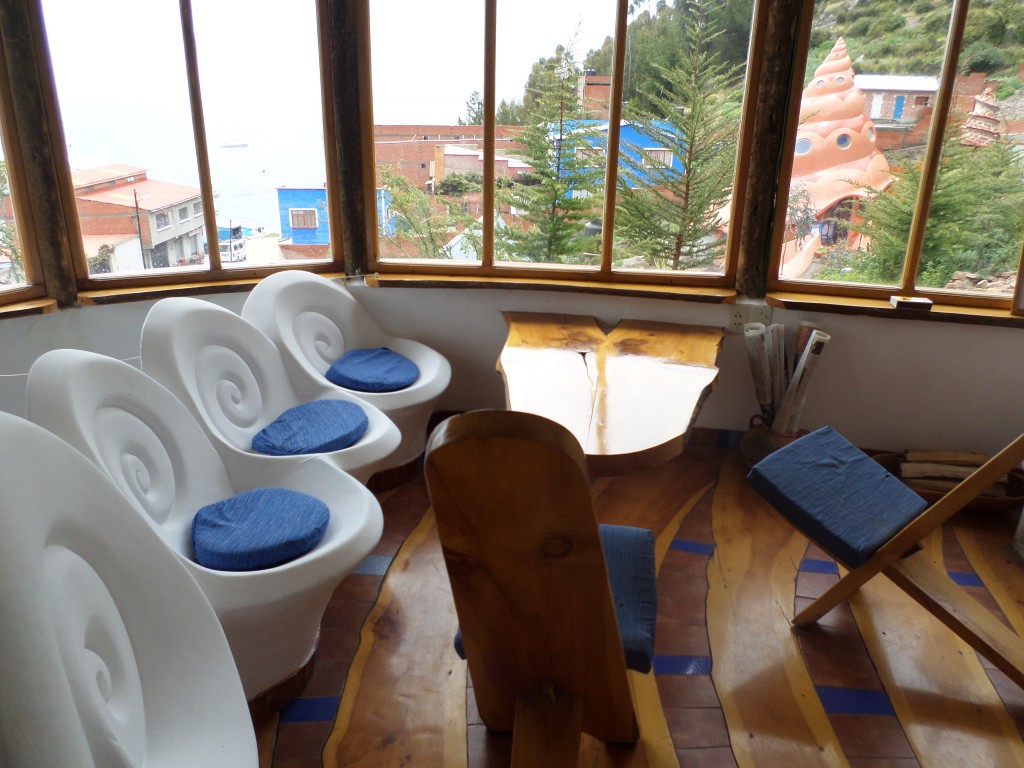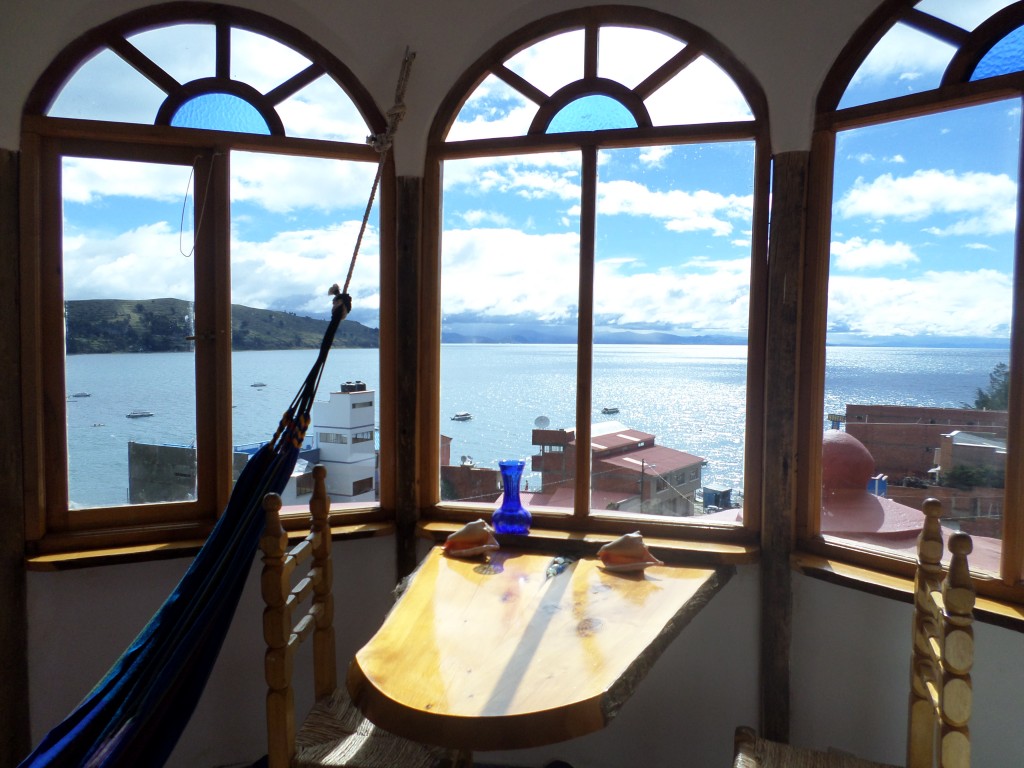 The only downside to staying at Las Olas is a somewhat cumbersome booking process, with bookings only being held until 2pm on the day of arrival. In spite of this, booking a suite at Las Olas is definitely worth it. If you aren't able to get a room at Las Olas, there is another hotel next door run by the same owners which is said to be cute, though not as luxurious as your own little suite. The neighbouring hotel, La Cupula, does however have a great restaurant where you can get a 3 course breakfast for around $5. As one of the top restaurants in Copacabana, I would definitely recommend having a meal there while you fall in love with Copacabana – do yourself a favour and order the moussaka.