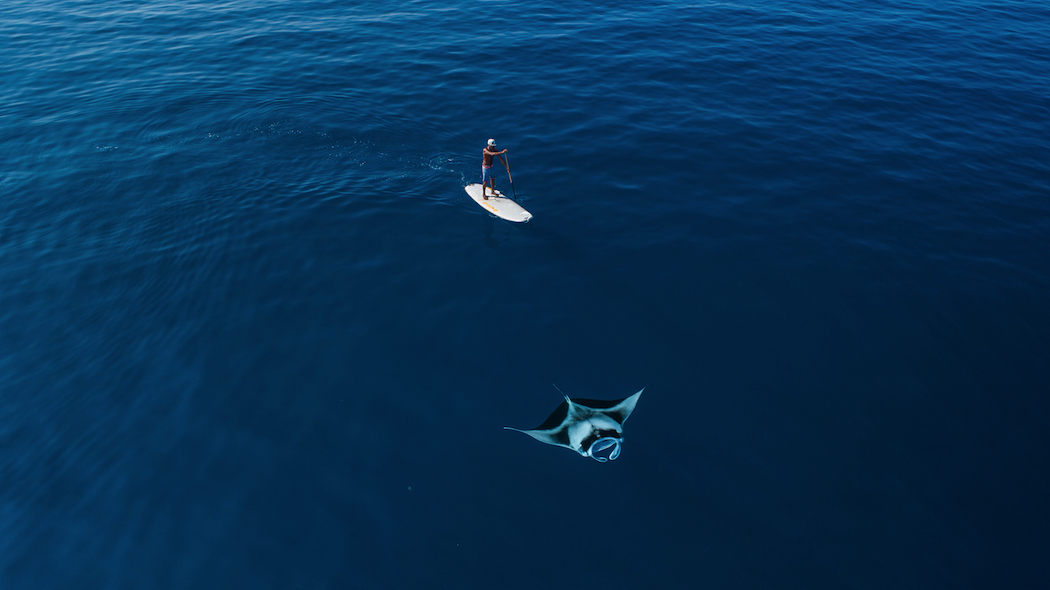 The Maldives is known for its pristine white sand beaches, clear turquoise waters, and romantic overwater villas. But did you know that it is also home to the world's largest population of reef manta rays?
This beautiful destination is one of the best places in the world to see and swim with these gentle giants of the deep – another reason to put it on your bucket list.
The Maldives is home to an estimated 5,000 mantas that migrate across the country's 26 atolls with the changing monsoons. They can be spotted in many places including key sites such as Hanifaru Bay in Baa Atoll, where manta rays and whale sharks gather between May and December.
A UNESCO Biosphere Reserve, Baa Atoll is famous for its congregation of manta rays because of the high concentration of plankton in the bay. Travelers can snorkel in the waters while surrounded by hundreds of manta rays and because the rays are friendly and curious they will not be afraid to come up close.
Another good location is Ari Atoll. Although the manta rays follow a seasonal migratory pattern, they are found in the waters of Ari Atoll year-round. Between November and April, there is a greater presence on the western side of the atoll, and between May and October, they move over to the eastern side.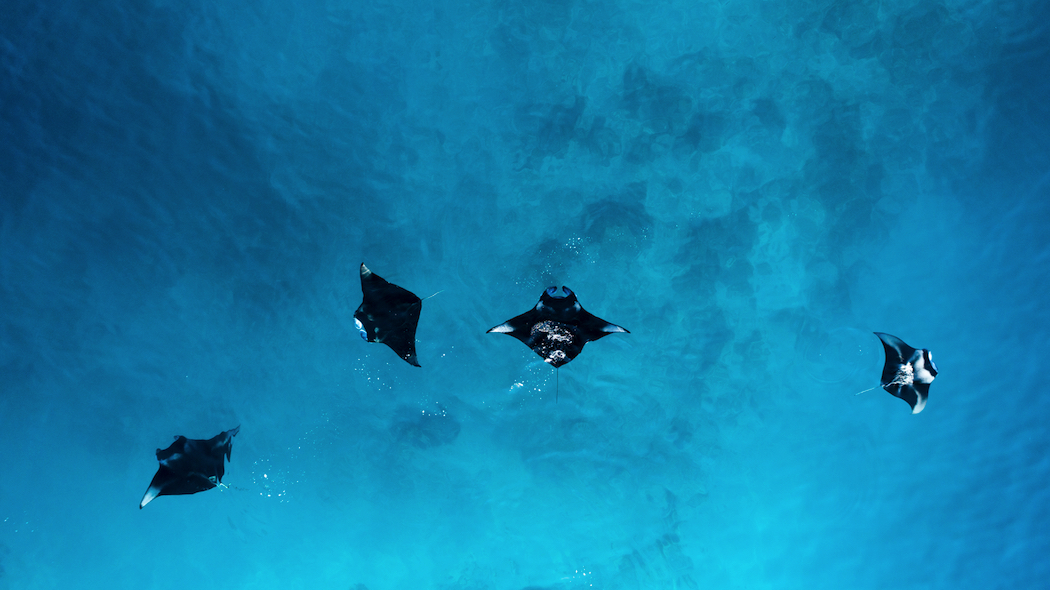 Some quick facts on manta rays
● Despite their huge size, mantas feed on microscopic animals called zooplankton.
● The world's largest known manta ray population is based in the Maldives and live here year-round.
● Every manta ray has a unique spot pattern on its belly that can be used to identify individuals, just like fingerprints.
● Manta rays are close relatives to sharks, meaning they have a skeleton made of cartilage rather than bone.
● Some manta rays reach seven meters from wingtip to wingtip and can weigh up to two tonnes.
● As far as fish go, mantas have one of the largest brains, which supports their curiosity and complex social interactions.