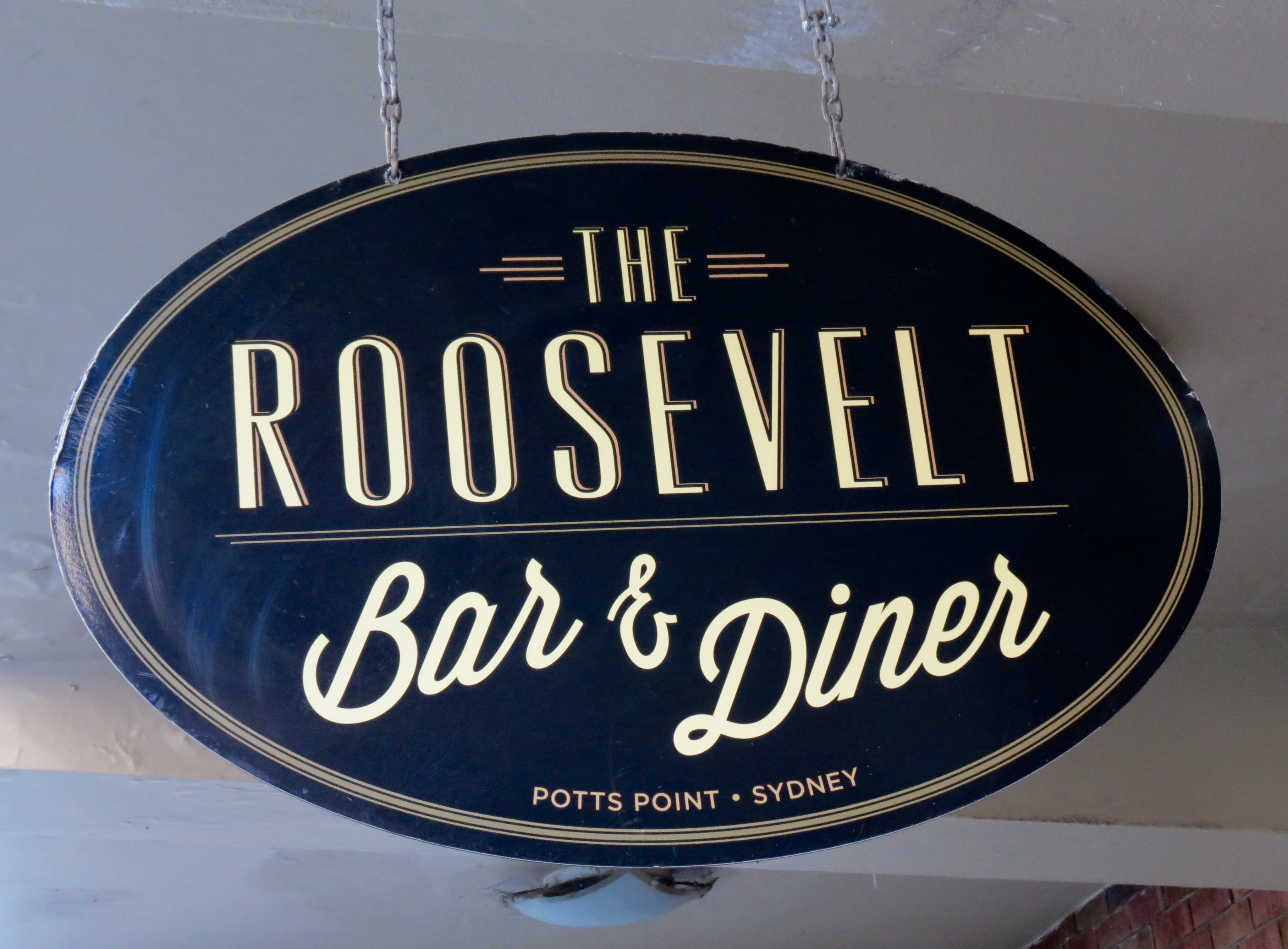 The Roosevelt in Potts Point is an intimate, retro Wine Bar and Diner with a colourful past. Opened by underworld identity Abe Saffron in the late 1940s, it was Sydney's most infamous club, declared a "disorderly house" by a 1954 Royal Commission into liquor trading.
It was also a scene of sultry sophistication, bringing a touch of Hollywood to town, with numerous music greats, including Ella Fitzgerald, Frank Sinatra and Sammy Davis Jr, performing in front of men dressed in double-breasted suits and hats, and women in evening gowns and furs.
The leather banquette seating and dim lighting still exist, and it all looks like something out of 1950's New York. If only the walls could talk.
There was certainly plenty of talk between the walls during this week's Australian Society of Travel Writers lunch. The event was sponsored by Insight Vacations and the choice of venue was more than a little symbolic. The company is actively promoting its tours in North America and the Roosevelt in New Orleans is one of Insight's signature properties.
With an American theme running through the lunch, members dined on beef brisket followed by waffles decked with an American flag, while Insight's managing director, Joost Timmer, spoke about the company's Luxury Gold collection of holidays.
Although the market for tours in the Middle East is soft because of the volatile political situation, the European market is still strong for Insight. But it's the American market that has Timmer really excited.
"Last year was our biggest year ever to America," he said. "We've taken our luxury offering to a whole new level for the US. We've done a lot of work on the hotel side to maximize the experience for our guests."
Thus, guests might find themselves staying in exceptional hotels like the Roosevelt, a Waldorf-Astoria hotel in New Orleans, or The Towers at the Waldorf-Astoria in New York, where Presidents and dignitaries stay.
Signature Experiences
Insight's North American itineraries are heavy with "signature" experiences. In New Orleans, for example, guests dine to live jazz music at Arnaud's, which opened in 1918 and where Tommy DiGiovanni, one of the South's leading young chefs, serves classic Creole cuisine rated among the finest in the city.
On Vancouver Island, they might have breakfast with a local horticulturalist at Butchart Gardens, while in Waikiki they'll savour the best of Hawaii at Roy's, and at the Grand Canyon they'll have dinner in the Thunderbird Room on the canyon rim.
"The other big news is that we've added South America," Timmer said. "We've decided to tip-toe into Peru (and) depending on how South America fares for us, we'll look at introducing more South America."
One of the dinners on the Peru itinerary is an evening of beautiful, contemporary Peruvian food prepared by leading chefs Marilú Madueño and Andrea Massaro, overlooking the illuminated ruins of Huaca Pucllana.
With dining experiences to match those destinations, the Americas have a real attraction. You can find out more about Insight Vacations on 1300 237 886 or at www.insightvacations.com